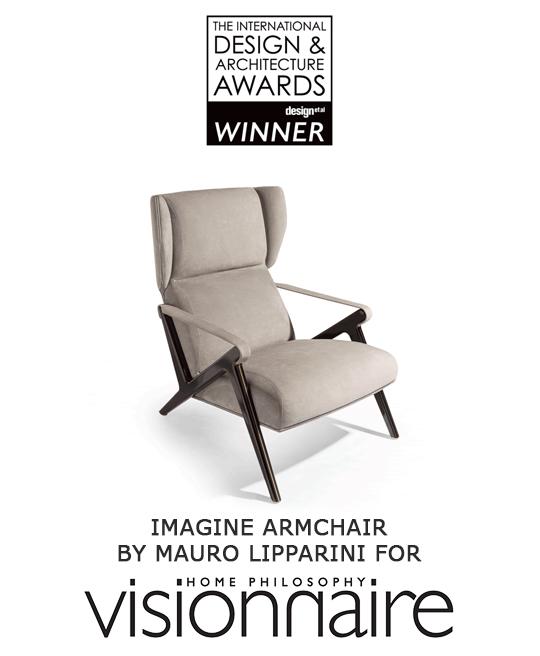 presented by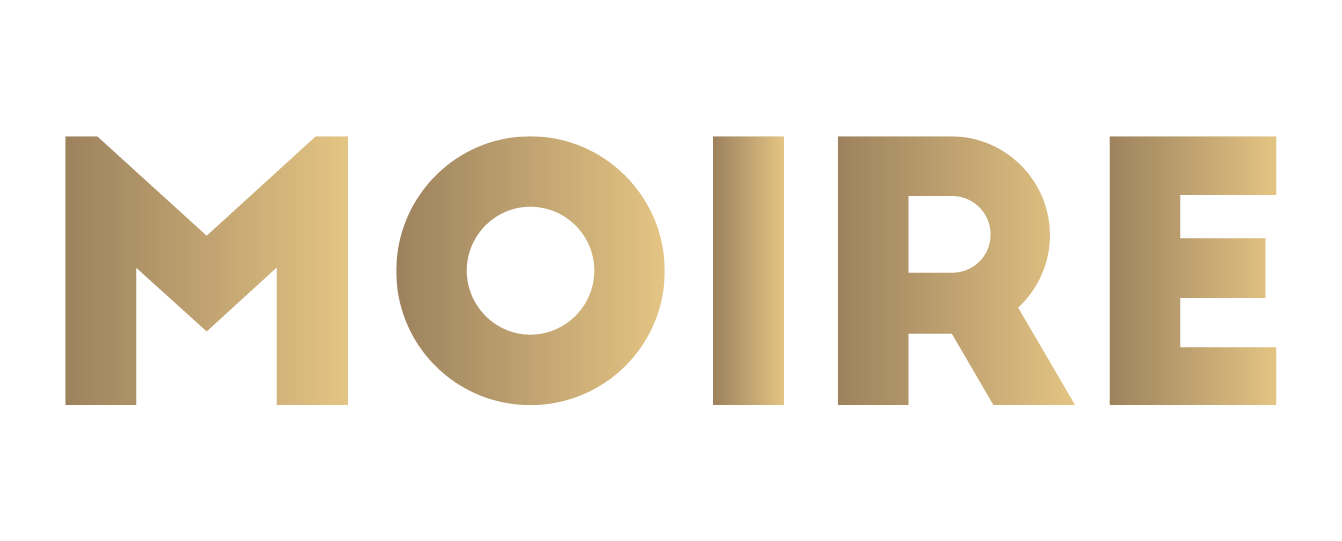 IMAGINE ARMCHAIR BY MAURO LIPPARINI FOR VISIONNAIRE HOME
Published by Sugar & Cream, Tuesday 05 October 2021
Text by S&C, Images courtesy of Visionnaire Home
The Winner of The International Design & Architecture Awards Design Et Al, Seating Category
Kursi berlengan 'Imagine' dengan sabuk kulit sebagai sandaran lengan kreasi Mauro Lipparini untuk Visionnaire Home menjadi pemenang International Design & Architecture Awards Design Et Al untuk kategori tempat duduk.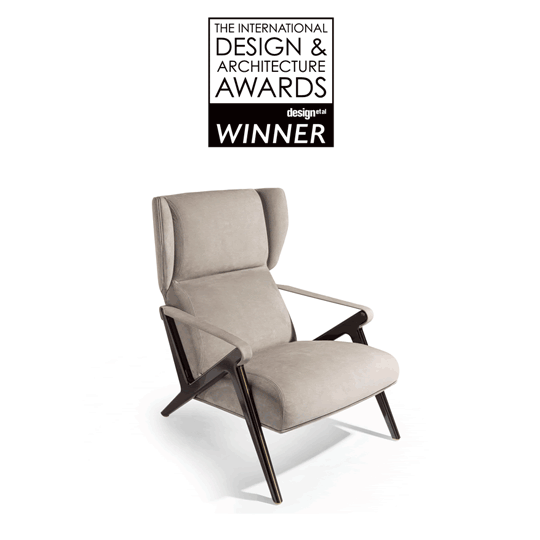 Mauro merancang kursi tersebut mengandalkan kenyamanan optimal dengan desain modern. Komposisi keseimbangan bentuk semi-abstraknya disatukan oleh sabuk kulit sebagai sandaran tangan. Sandaran tubuh membentang dalam geometri sudut yang dirancang untuk kenyamanan optimal dikomplimen dengan lekukan ekstra pada bagian atas kursi. 'Imagine' mewakili rasa estetika modern dengan kenyamanan ergonomis dibangkitkan dari fantasi masa lalu dan dihidupkan kembali dalam nuasa yang modern.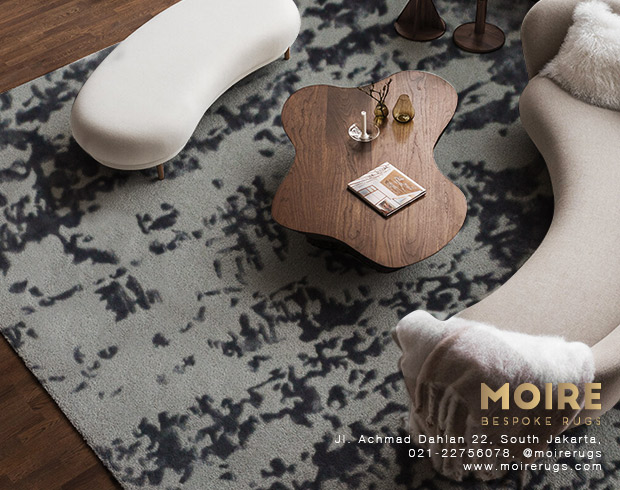 Presented by MOIRE Rugs
Congratulations to 'Imagine' Armchair by Mauro Lipparini as the winner.