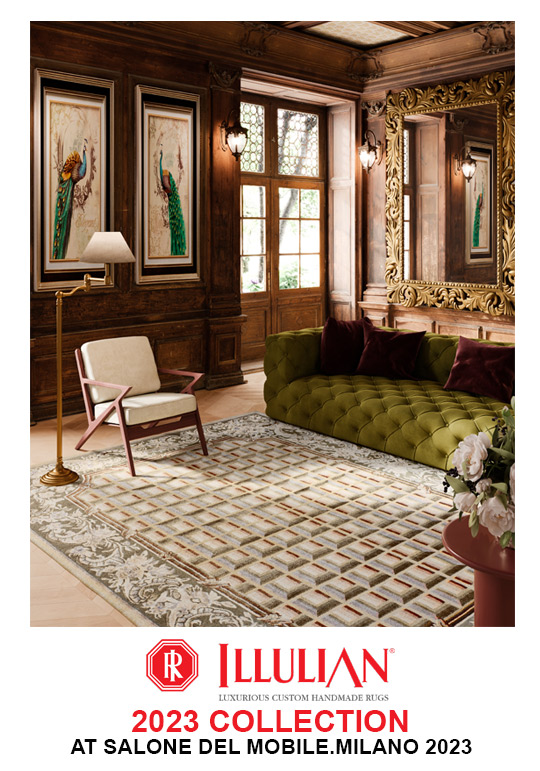 presented by

ILLULIAN 2023 COLLECTION AT SALONE DEL MOBILE.MILANO 2023
Published by Sugar & Cream, Friday 05 May 2023
Images courtesy of Illulian
An Exclusive Selection of Carpets, a Panoply of Colors, Patterns, Geometry, Cultures, and Dream
For Milano Design Week 2023, Illulian, an Italian company known on an international level for the most refined production of handmade luxury carpets, made to measure with the finest silks and fibers, presents its fantastic universe full of colors, forms and creativity.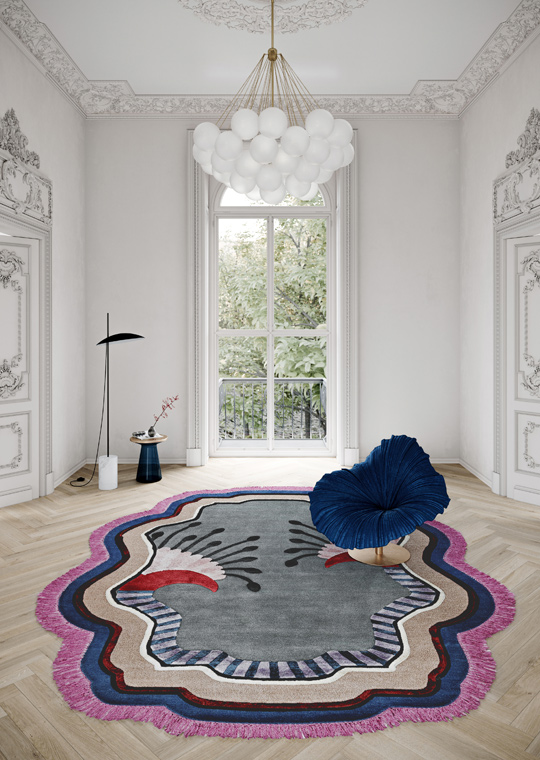 Through a selection of new and iconic pieces belonging to the various collections, Illulian confirms and transmits the authentic passion for quality and design that has made the brand a protagonist of increasingly prestigious projects over the years, collaborating with leading names in architecture, fashion and design.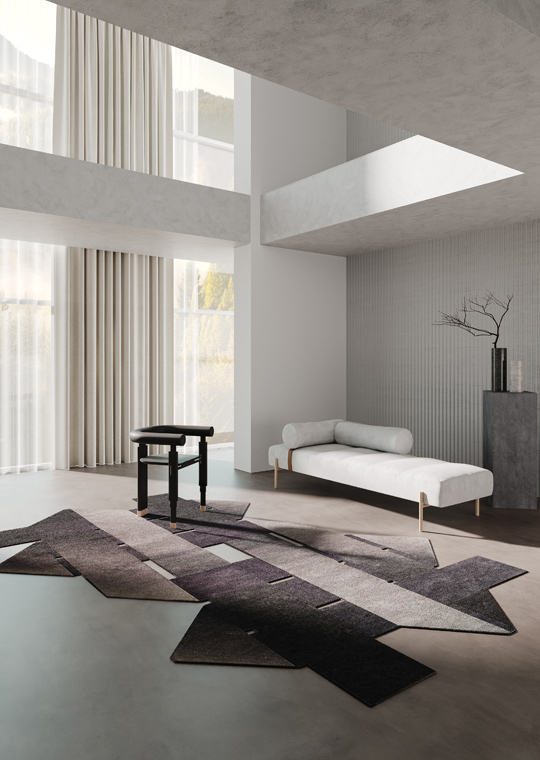 Exclusive character, fine craftsmanship and fresh imagery of the creations are the cornerstones of the Illulian philosophy, in which every carpet is seen as a décor complement of precious value, an original work of art of unique and lasting beauty.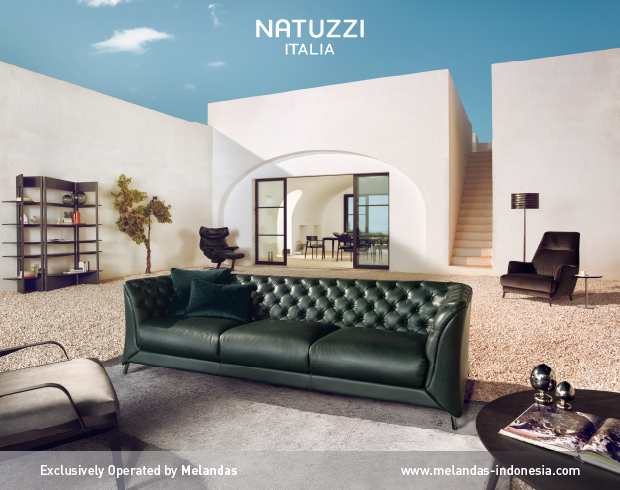 Presented by Melandas Indonesia
The Design Collection, inspired by the natural world and by psychedelic and dreamy impressions, now includes a new model: FLUID. Featuring soft, neutral tones thanks to the juxtaposition of pale gray and beige, FLUID stands out for its game of flowing forms that mingle like liquids of different consistencies, to create an abstract design suggesting the veins of marble, but also the foam of waves on the shore.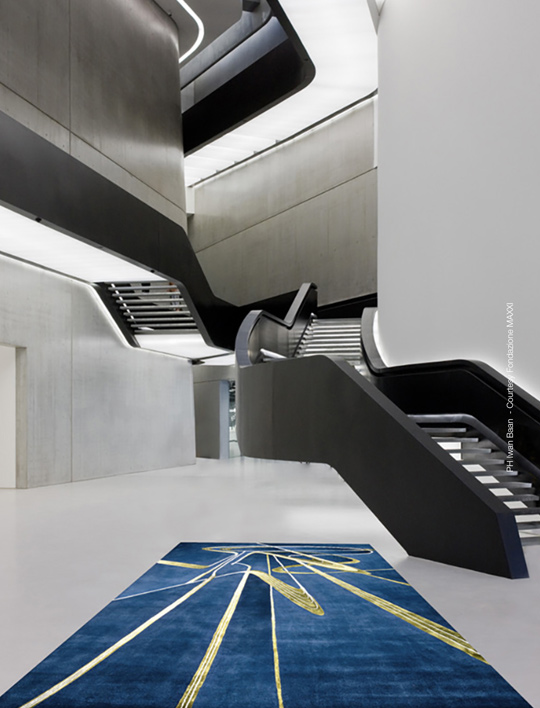 Limited Edition, the most exclusive of the collections, containing carpets envisioned by the most outstanding creative talents in the world of design, art and photography, welcomes BEIJOS, an ode to love, the result of an extraordinary collaboration with the eclectic artist/designer Paula Cademartori. Along with BEIJOS, visitors can admire  FLORALIA YARD VOL II, LOVE, INTERLACE, PERSPECTIVE 02, UNLIMITED, JOGGLER, ROY III: expressions of an intriguing dialogue between ornament, graphic design and architecture.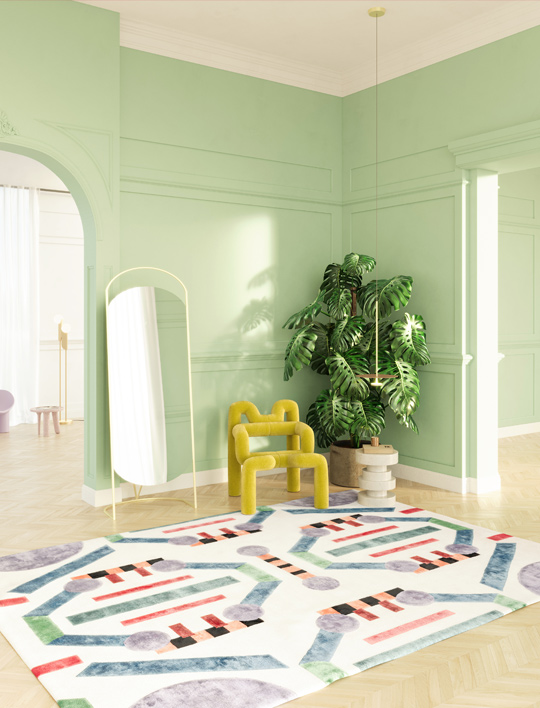 The Essential Collection, comprised of carpets in subtle tones and nuances, is represented by INVERSUS rug that rely on the warm hues of the earth and nature.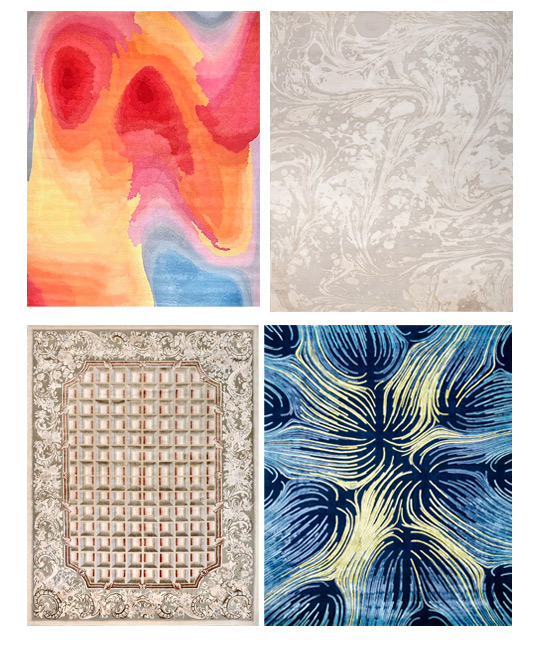 The Palace Collection, based on the luxury and opulence of 18th-century courts, with models enhanced by Baroque designs, complex and intertwining floral motifs, classic geometric lines and a wealth of fine details, is included via LAURENT, whose design is composed of an external frame enlivened by leaves and flowers, and an internal field with a vivid three-dimensional geometric pattern.