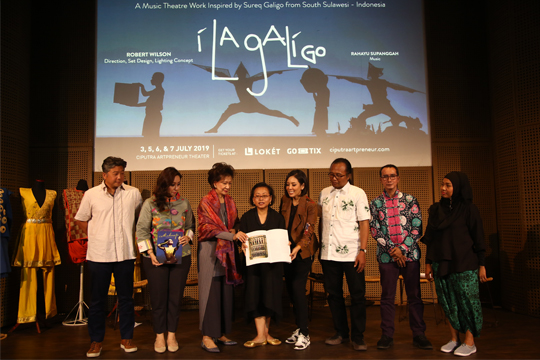 presented by

I La Galigo Returns to Jakarta
Published by Sugar & Cream, Wednesday 19 June 2019
Text by Auliya Putri, Images Courtesy of Image Dynamics
A World Class Theatre
Setelah berkeliling dunia ke 9 negara dalam 18 tahun terakhir, pertunjukan musik-teater kelas dunia, I La Galigo, akhirnya kembali ke Indonesia pada tanggal 3, 5, 6, dan 7 Juli 2019 di Ciputra Artpreneur Theater, Jakarta Selatan.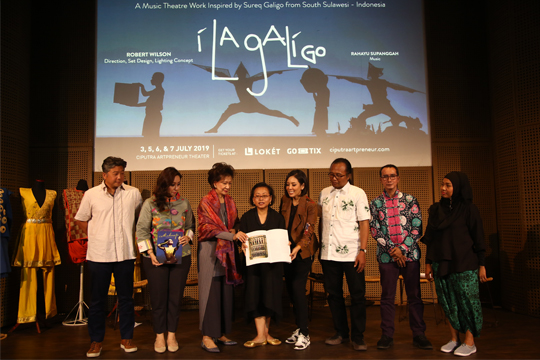 Karya musik-teater I La Galigo ini bercerita melalui tarian, gerak tubuh, soundscape dan penataan musik gubahan maestro musik Rahayu Supanggah di bawah penyutradaraan salah satu sutradara teater kontemporer terbaik dunia saat ini, Robert Wilson. Dan demi menambah ekspresi dan suasana yang lebih dramatis, I La Galigo dilengkapi oleh sebanyak 70 instrumen musik, mulai dari instrument tradisional Sulawesi, Jawa, hingga Bali, yang dimainkan oleh 12 musisi handal Nusantara.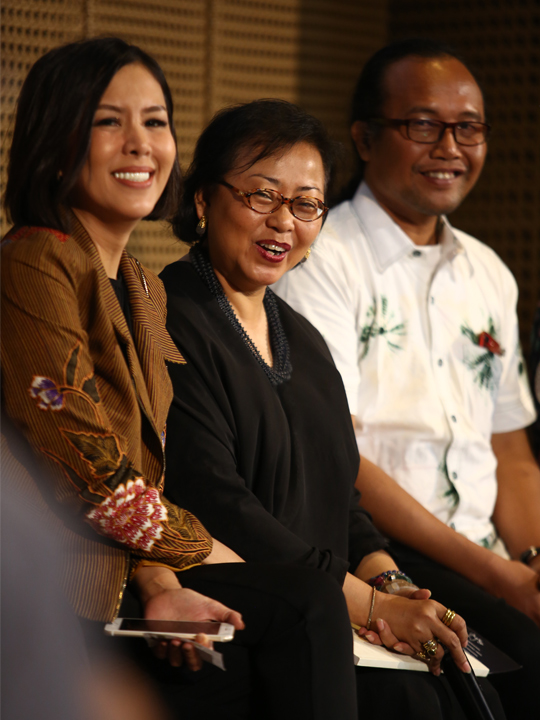 Teater ini dasari dari wiracarita mitos penciptaan suka Bugis, "Sureg Galigo" (circa abad 13 dan 15). Sebuah cerita yang menggambarkan petualangan perjalanan, peperangan, kisah cinta terlarang, pernikahan yang rumit, dan pengkhianatan. Dimana elemen-elemen cerita ini dirangkai menjadi keseluruhan kisah yang begitu menarik, dinamis, dan memiliki relevansi dengan kehidupan modern zaman sekarang.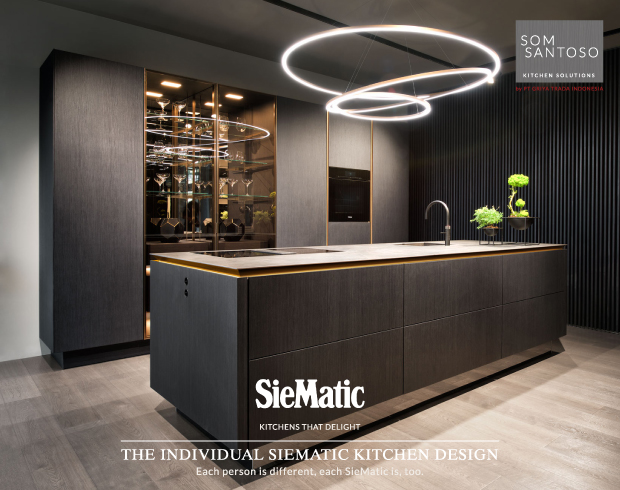 Presented by Som Santoso
Sejak pertama diperlihatkan di Esplanade Theatres on the Bay (Singapura) pada 2004, pertunjukan teater ini terus mendapatkan pujian hingga akhirnya bisa digelar di berbagai belahan dunia termasuk Lincoln Center Festival di New York dan mendapat julukan "stunningly beautiful music-theater work" oleh The New York Times. Hingga pada tahun 2018, I La Galigo pun terpilih sebagai pementasan khusus pada acara Annual Meetings IMF-World Bank Group di Bali.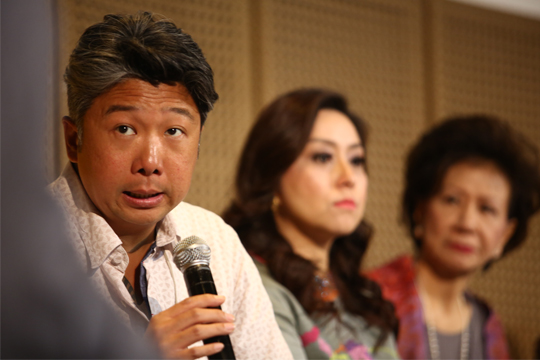 Jangan sampai melewatkan pertunjukan spektakuler sekelas dunia, I La Galigo ini. Tiket pertunjukan dapat dibeli dengan harga mulai dari Rp 475.000 hingga Rp 1.850.000 melalui Loket.com, Go-Tix, dan www.ciputraartpreneur.com. Dapatkan diskon 25% dengan menggunakan Kartu Kredit/Debit BCA. Bagi pengguna kartu Kredit BCA, dapat langsung bertransaksi di Loket.com. Pengguna kartu Debit BCA, dapat langsung hubungi Ciputra Artpreneur melalui Whatsapp di 0819 0538 5251.