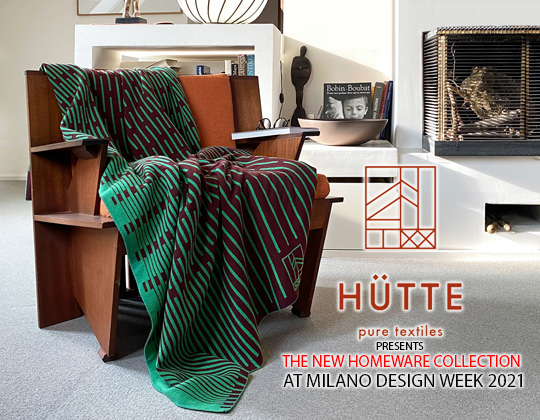 presented by

HÜTTE PRESENTS THE NEW HOMEWARE COLLECTION AT MILANO DESIGN WEEK 2021
Published by Sugar & Cream, Friday 13 August 2021
Text by Dira Rohmatun, images courtesy of HÜTTE
Inspired by the Slow Design Concept
Kemewahan dalam piranti rumah tangga diperlihatkan oleh Hütte dalam ajang Milano Design Week 2021, pada 5-10 September mendatang dengan memperkenalkan tiga varian produk home accessories terbarunya yang cantik, dengan andalan grafis memikat hati yang menyatu dengan semburat warna pilihan yang harmonis.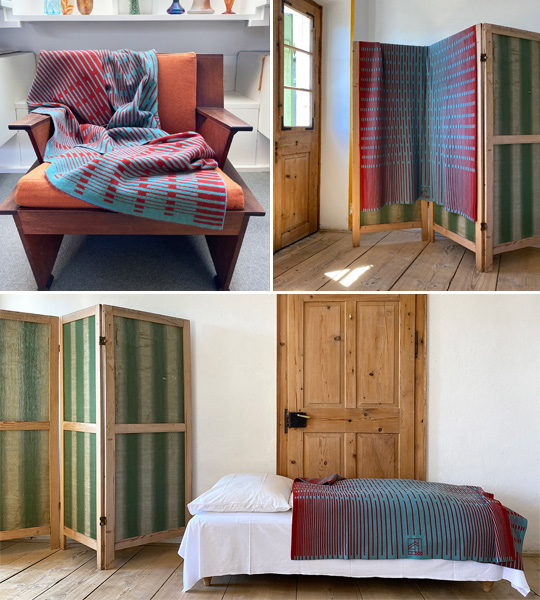 Moonrise
Koleksinya kaya akan pencampuran benang berbeda yang terbagi dalam tiga kelompok motif rupawan yaitu Swing, Moonrise, dan Nuance. Tampak paduan linen dan katun yang menyatu dalam seri Swing memberikan kesegaran, yang membuatnya cocok untuk digunakan dalam cuaca yang lebih hangat. Di sisi lain, komposisi wol prima dan alpaca menerjemahkan motif Moonrise sebagai yang ideal untuk berada di suhu yang lebih dingin. Sementara itu, Nuance menyemburatkan perpaduan antara wol dan linen merino yang sangat halus, sangat cocok untuk di suasana apa pun. Ketiga motif cantik ini melapisi koleksi selimut ponco, cushions, shawls, scarfs, dan throws.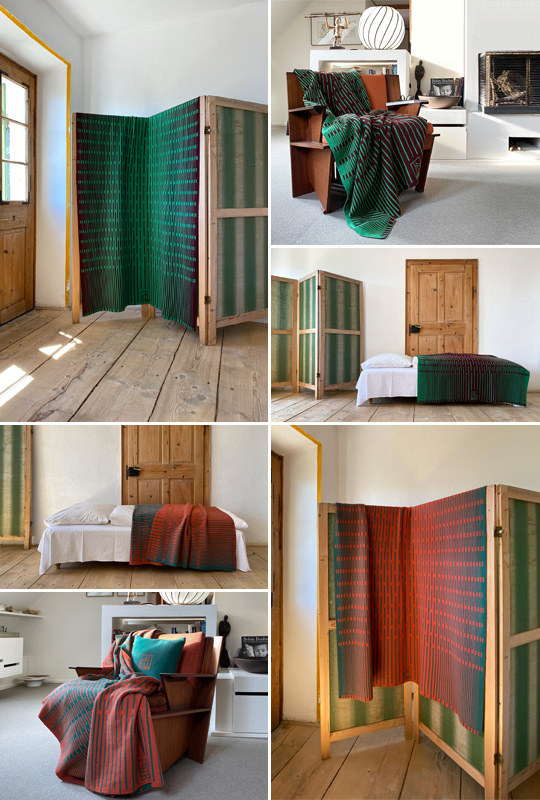 Moonrise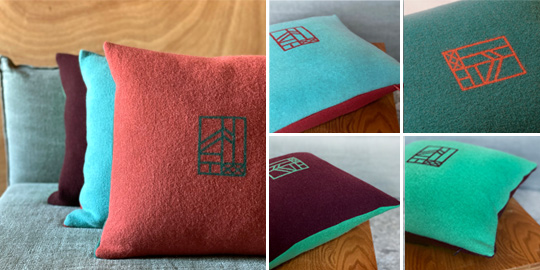 Moonrise
Dengan desainnya yang apik melalui kekreatifan permainan garis dan warna, kain Hütte tidak hanya melapisi furniture rumah saja, tetapi juga menjadi kunci untuk memberikan estetika yang mendalam pada ruang hidup domestik.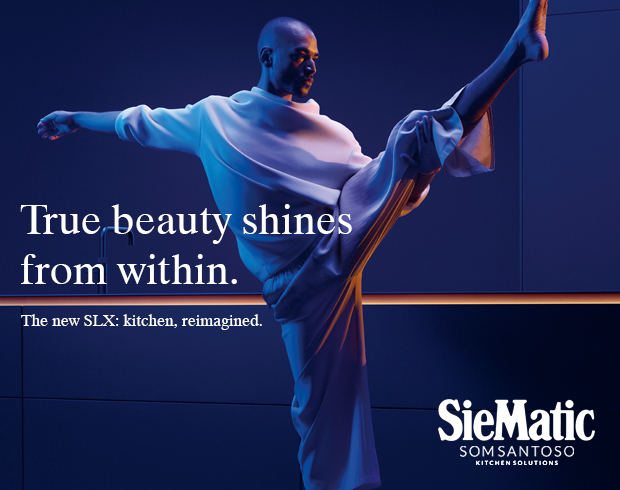 Presented by Som Santoso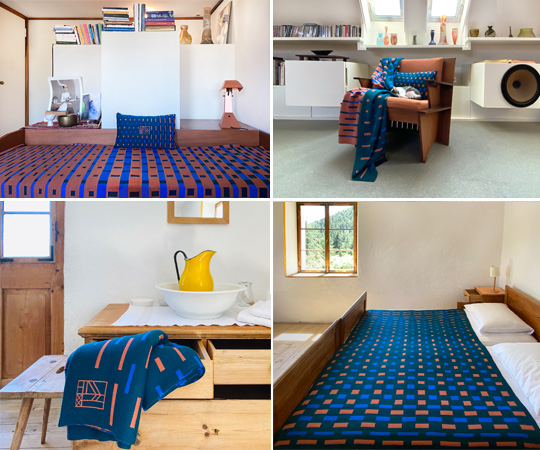 Nuance
Menariknya, jenama Hütte yang terbilang baru ini mengedepankan konsep slow desain yang berkolaborasi dengan Raffaella Colutto (a visual designer with an eclectic and international background), terus mengarahkan penggunaan bahan terbaik yang dipilih secara cermat, dikombinasikan dengan keahlian yang terampil, untuk memastikan bahwa setiap produk adalah contoh nyata dari keberlanjutan, berdasarkan pengurangan konsumsi air, dan penggunaan hewani – dan juga mengedepankan kesejahteraan tanpa bahan kimia berpolusi.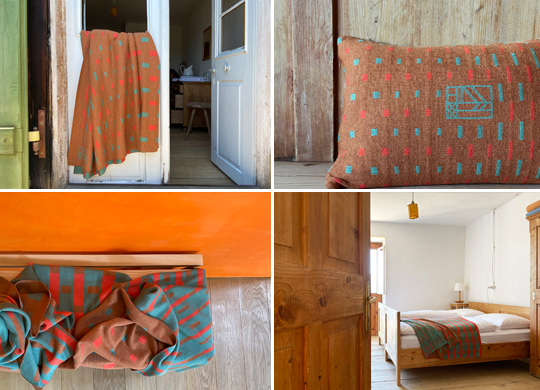 Nuance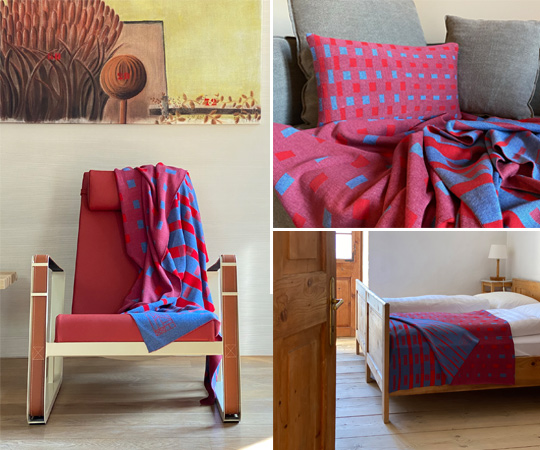 Nuance
Dan pada kesempatan Milano Design Week 2021, Hütte akan mempersembahkan koleksi baru sebagai bagian dari proyek yang dikuratori oleh H+O, Elisa Ossino Studio, dan File Under Pop di ruang via Solferino 11.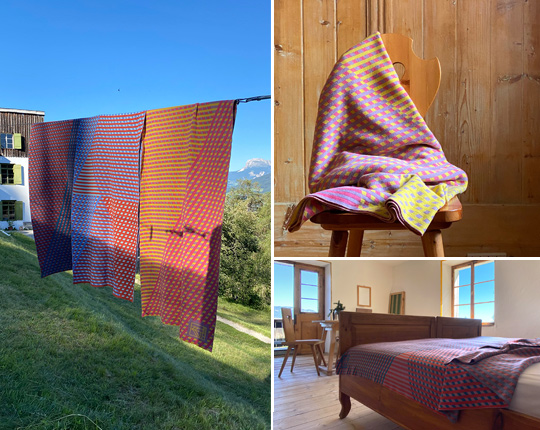 Swing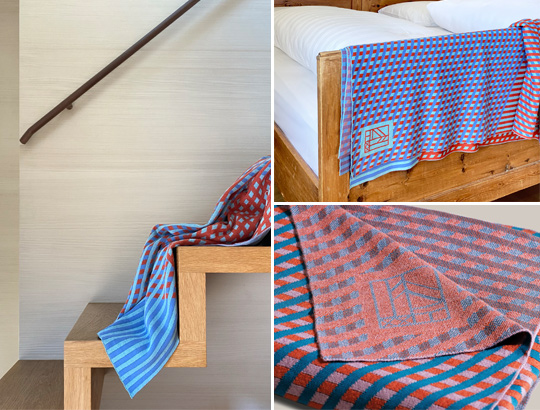 Swing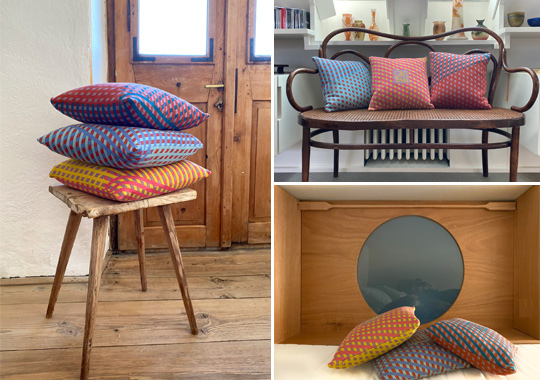 Swing