presented by
HUBLOT AND TAKASHI MURAKAMI LAUNCH DAZZLING COLLECTION
Published by Sugar & Cream, Monday 06 March 2023
Images courtesy of Hublot
13 Unique Watches and 13 Unique NFTs
What happens when art meets stylish watches? Stunning, right? This is made possible by the collaboration of Hublot and world-famous artists from Japan!

Pada 2 Februari, Hublot dan Takashi Murakami mengumumkan proyek artistik kolaboratif keempat: yaitu perilisan tiga belas NFT baru dan tiga belas arloji unik. Pengumuman ini merupakan kelanjutan dari proyek sebelumnya, memberi penghargaan kepada pembeli arloji pertama dan kolektor NFT pertama dengan pendekatan eksklusif.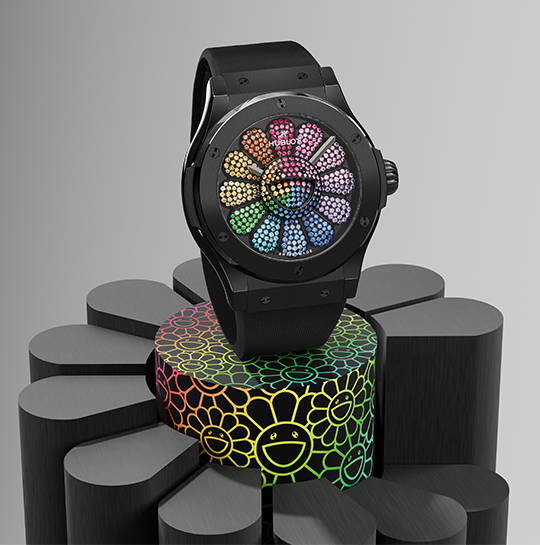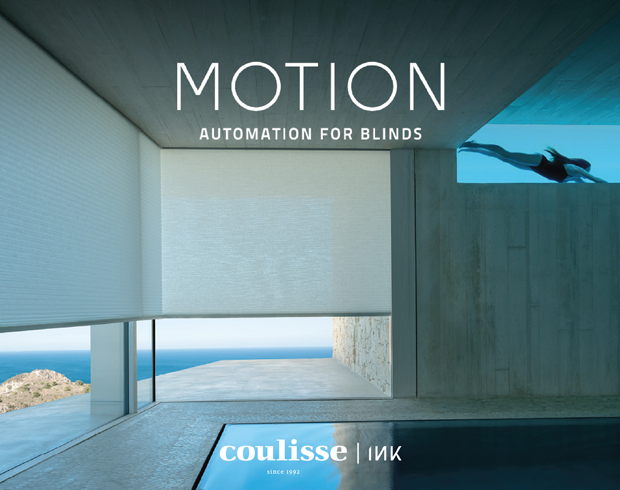 Presented by Coulisse | INK
"Our partnership with Takashi Murakami allows us to construct a history that interlinks all the works released with Takashi, both digital pieces and the watches themselves. Faithful to its history, Hublot is once again first, unique, and different in how it rewards its collectors, providing them with privileged access to both ownership of and trade in unique artistic pieces. Hublot Loves Art!" – Ricardo Guadalupe, Hublot CEO –

Tiga belas NFT yang unik terinspirasi oleh video game dan televisi Jepang dari tahun 1970-an, serta Classic Fusion Takashi Murakami All Black, kolaborasi pertama antara pembuat jam tangan Swiss dan Takashi Murakami, yang dirilis pada Januari 2021. NFT ini terkait hingga 13 arloji  Classic Fusion terbaru dan unik edisi terbatas yang akan dipamerkan di Watches & Wonders 2023 di Jenewa. Dua belas dari jam tangan ini akan tersedia secara eksklusif online di hublot.com, yang hanya dapat diakses oleh pemilik setidaknya satu dari 324 NFT yang dirilis April 2022 sebagai bagian dari kolaborasi ketiga Hublot dengan Takashi Murakami.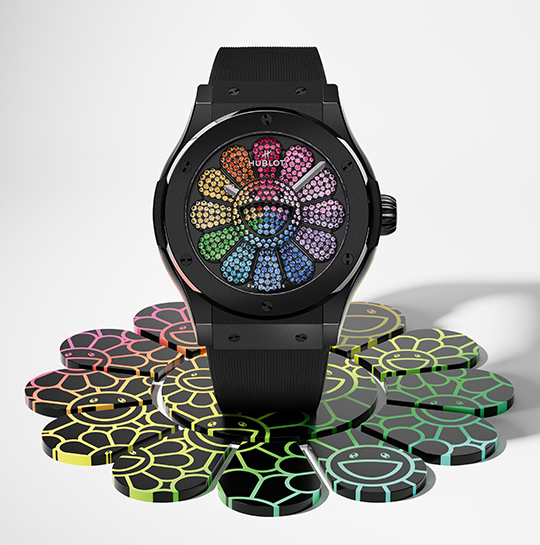 324 NFT ini pertama kali tersedia untuk pemilik salah satu dari dua model arloji Hublot x Takashi Murakami (Classic Fusion Takashi Murakami All Black & Classic Fusion Takashi Murakami Sapphire Rainbow) sebelum tersedia untuk ditukarkan di platform perdagangan NFT terdesentralisasi, OpenSea. Antara peluncuran proyek di New York pada Februari 2023 dan penjualannya di Jenewa  awal April 2023, setiap kolektor yang tertarik dengan salah satu arloji terbaru ini akan memiliki kesempatan untuk memperoleh salah satu NFT yang tersedia di OpenSea. Setiap pembeli salah satu dari 12 jam tangan baru akan menerima NFT eksklusif yang sesuai.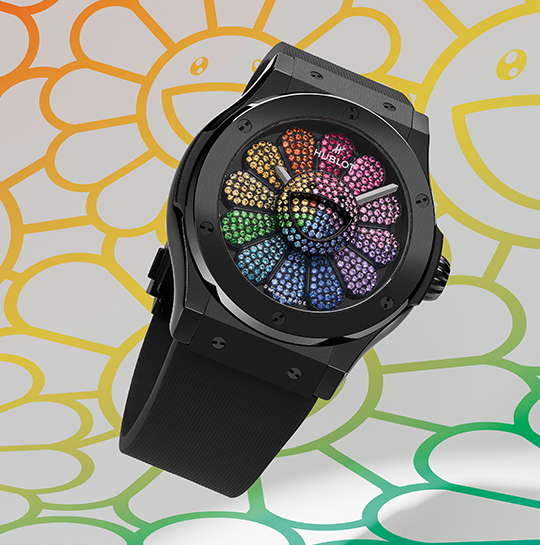 "When my collaboration with Hublot was announced, we made it known that we would be adopting new forms of artistic expression. After creating all the time pieces together, as well as the digital works of art, we are now imagining new ways of accessing contemporary art." –  Takashi Murakami –