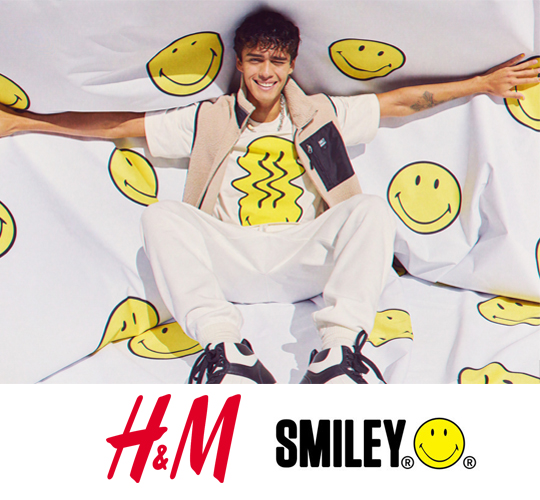 presented by

H&M X SMILEY NEW COLLECTION
Published by Sugar & Cream, Friday 21 January 2022
Images Courtesy of H&M
Good Vibes
It's yellow and happy. It's Smiley.
H&M membawa cerah dan bahagia melalui koleksi terbaru hasil kolaborasi dengan ikon senyuman Smiley dalam gaya street klasik tahun 90an. Sebagai simbol kaum muda dari optimisme yang menantang, kampanye ini terasa optimis dan bersemangat dengan retro vibes untuk pria dan wanita.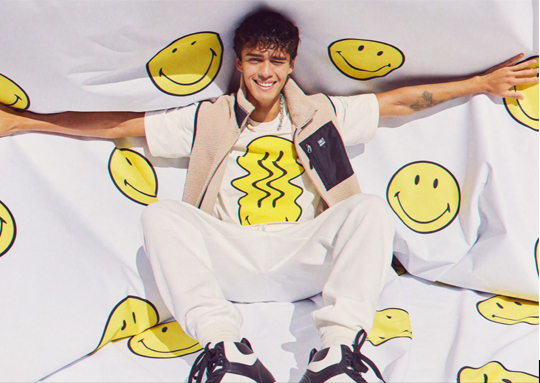 Melengkapi simbol positif yang selalu dimana oleh ikon ini, H&M merilis seruluh koleksi dalam material berkelanjutan dalam potongan hoodies tie-dye, celana denim longgar dan celana jogging santai, tee shirt, kemeja rugby, dan kaus kaki olahraga, pun aksesoris dan key pieces seperti pile vest dan jaket puffer.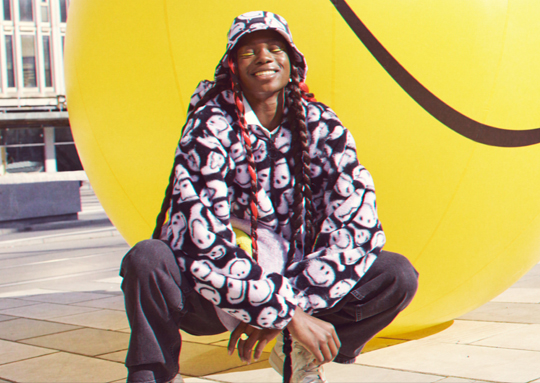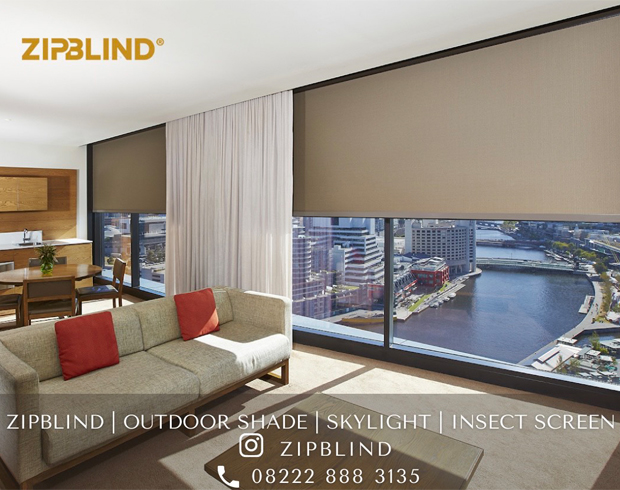 Presented by Zipblind
Palet warna ungu, off-white, krem lembut, dan hitam memberikan vibe muda juga ceria dengan grafis wajah Smiley demi ekspresi diri. Gaya yang fun memberikan kesenangan bagi sang pemakai yang bisa membagi senyuman dan kebahagian. The smiley style is here to stay.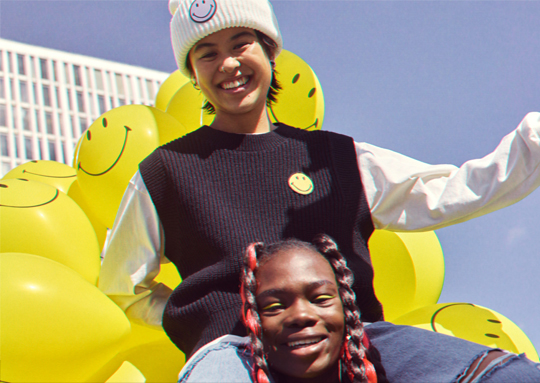 Koleksi Smiley® x H&M sudah tersedia di semua gerai H&M maupun secara online di ID.HM.COM. (AP)