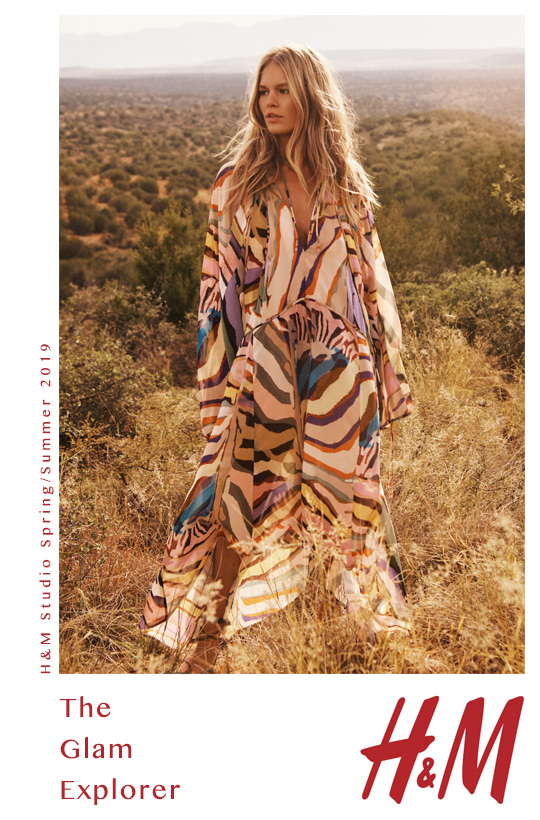 presented by

H&M Studio Spring/Summer 2019 – The Glam Explorer
Published by Sugar & Cream, Thursday 21 March 2019
Text by S&C, images courtesy of H&M
Available Only at H&M Grand Indonesia Starting March 21, 2019
Fashion identik dengan petualangan fantasi dan entertaintment yang wajib menghibur serta tak terlupakan. Tak terkecuali dengan H&M yang baru saja merilis H&M Studio SS 2019 di Amerika.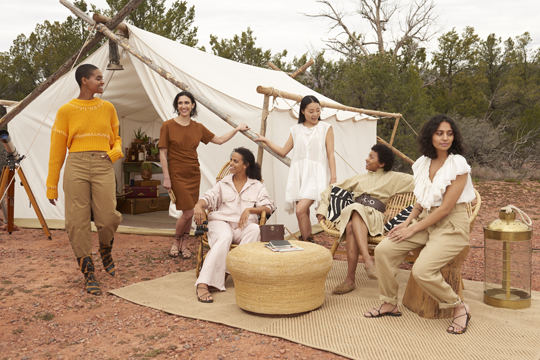 Limpahan terik matahari Sedona di Arizona menjadi ajang acara teater penuh aktraksi yang berkesan dalam menggelar koleksi H&M Studio untuk Spring/Summer 2019 yang  bertajuk 'The Glam Explorer'. Acara berlangsung dari tanggal 11-13 Maret 2019 lalu.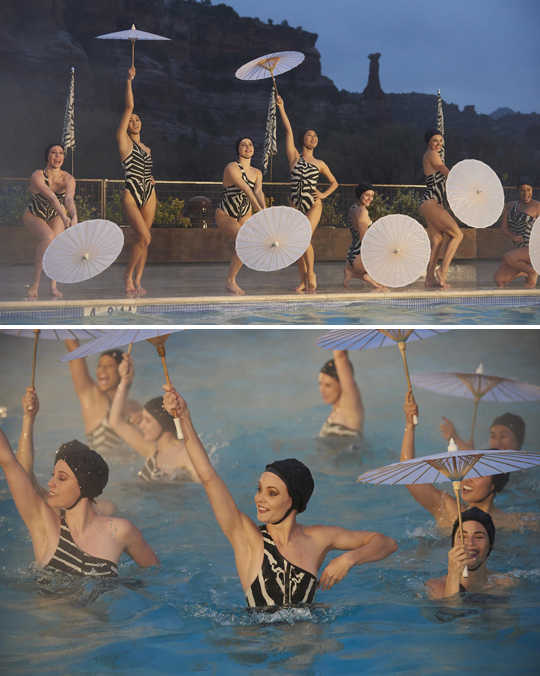 Para undangan, duta global dan media disuguhkan ragam pertunjukan seru dan unik seperti pertunjukan balet air oleh Aqualillies, pertunjukan akustik oleh The Staves, situs kamp fiktif, dan pertunjukan aksi BMX. Dan sebagai penutup tak kalah manis adalah pertunjukan tarian yang berlanjut dengan konser dari Maggie Rogers.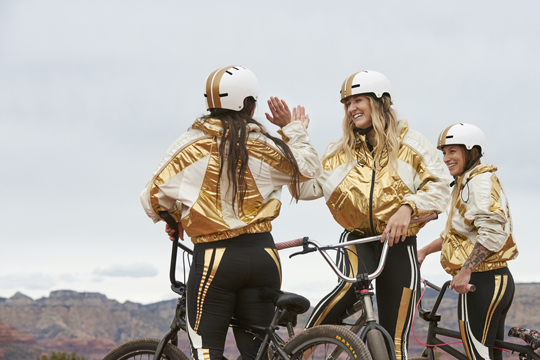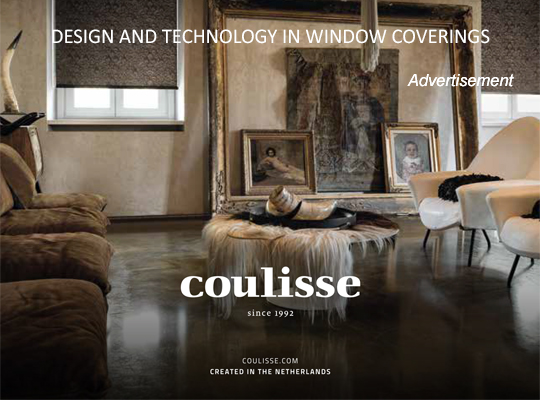 Presented by Coulisse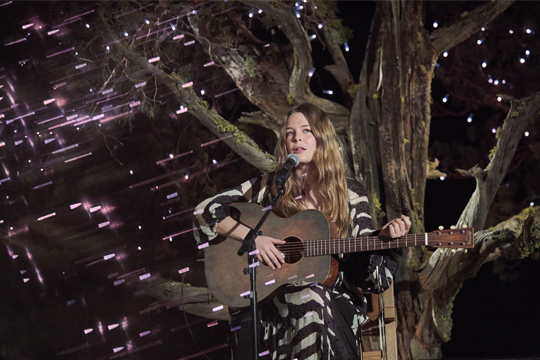 Maggie Rogers
Kenapa Sedona? Keindahan alam sekitar gurun Sedona menawarkan fantasi antara fiksi dan non-fiksi. Begitu juga koleksi The Glam Explorer. Koleksi yang membebaskan pemakainya dengan petualangan tanpa batas. Desain dan bahan yang berkesan ringan dan longgar hingga sebuah kaos hitam yang agak ketat atau bahkan sebuah coat berwarna khaki siap menemani aktivitas pemakainya dari pagi hingga menuju sebuah klab malam.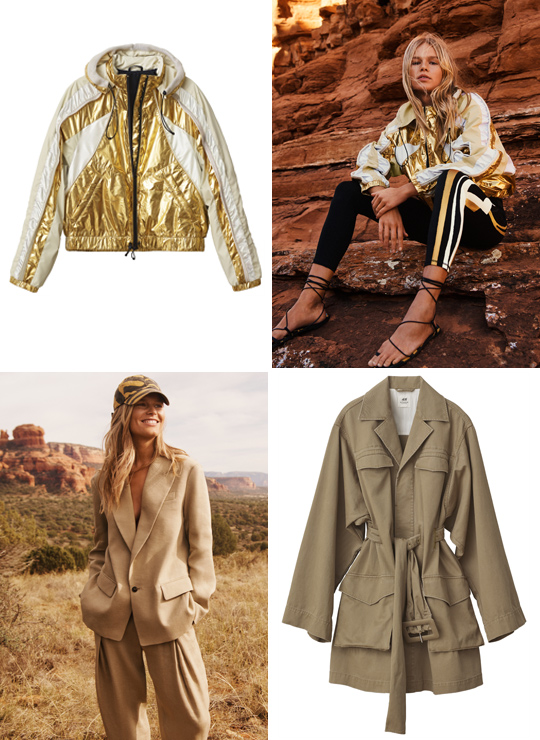 "Dengan H&M Studio kami selalu terinspirasi oleh ide glamor yang mudah. Kami ingin menunjukkan bagaimana koleksi SS19 dapat digunakan oleh semua pengeksplorasi yang glamor – hanya dengan memilih bagian yang sesuai dengan petualangan pribadi Anda," kata Pernilla Wohlfahrt, Design Director di H&M.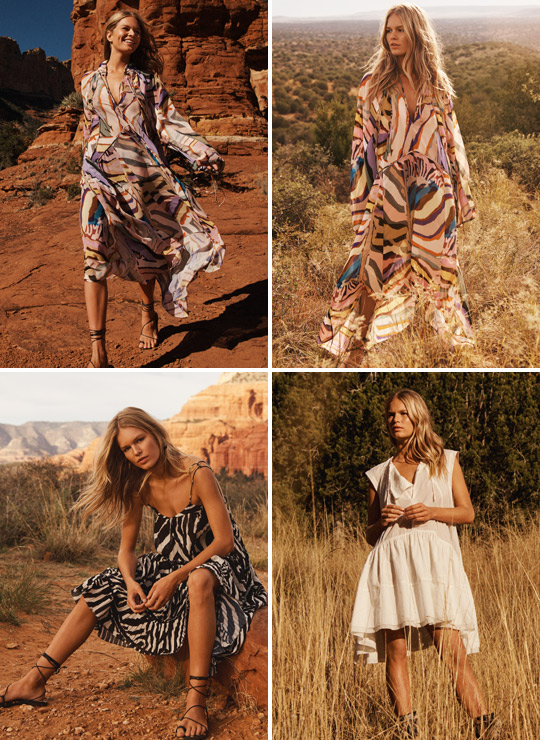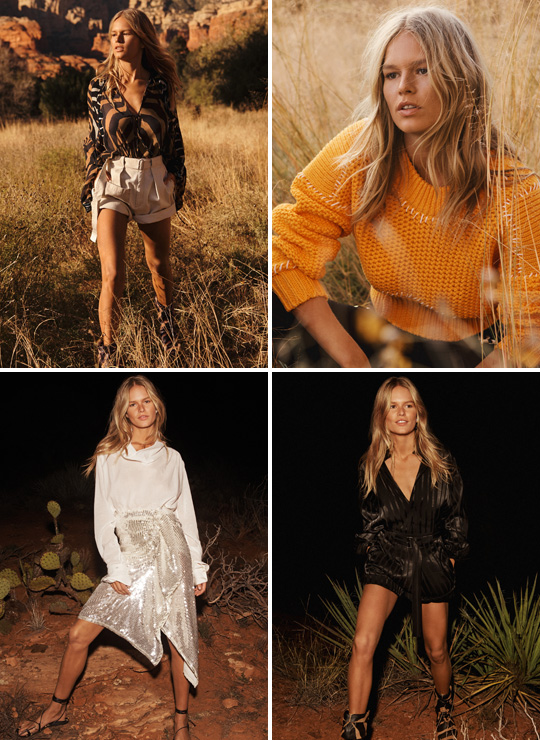 Di Jakarta, H&M Indonesia mengundang para media, jurnalis, bloggers hingga influencers pada acara open house yang berlangsung pada tanggal 20 March 2019 di H&M Showroom di Gandaria 8, Office Tower.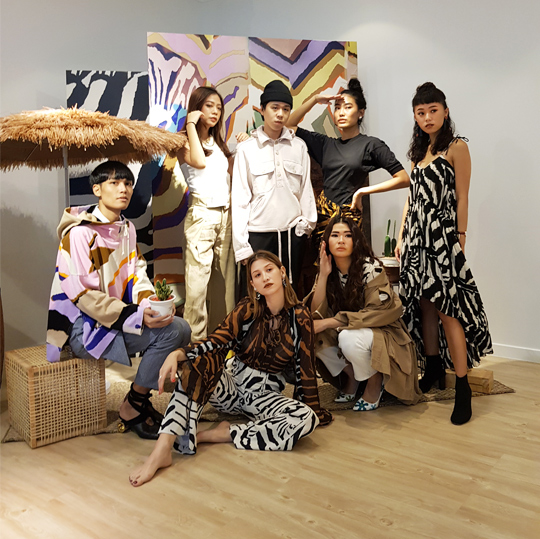 Wisnu Genu, Millane Fernandez, Alika I , Danita, Raivan Y, Anastasia Siantar & Keshia N
Inspirasi The Glam Explorer tertuang dengan dinamis pada sebagian koleksi. Kebebasan pemakai menyesuaikan dengan aktivitas atau petualangan diekspresikan dalam berbagai gaya untuk musim semi dan panas 2019. Motif animal print cukup dominan dengan kehalusan material yang sedikit tembus pandang. Pada koleksi ini H&M Studio juga menampilkan warna khaki dan oranye yang subtle untuk musim semi dan panas ini.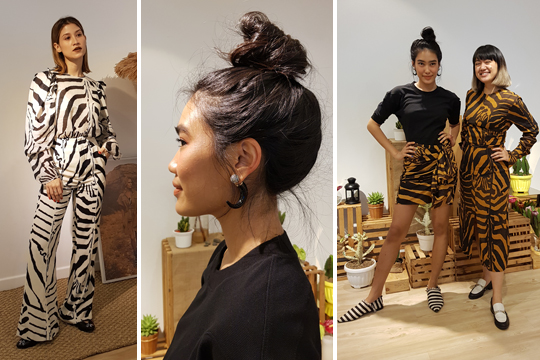 Millane Fernandez, Alika I, Alika I & Karina Soegarda (H&M)
Koleksi H&M Studio SS19 tersedia dalam jumlah terbatas dan hanya tersedia di H&M Grand Indonesia mulai March 21,2019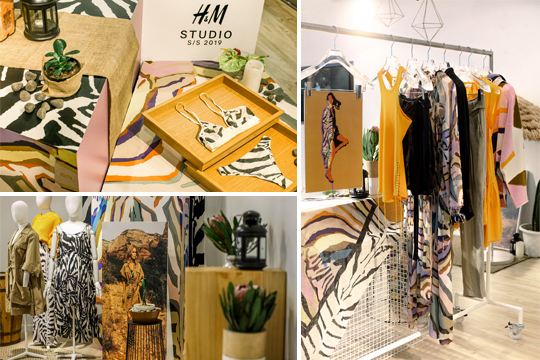 H&M Showroom di Gandaria 8, Office Tower.