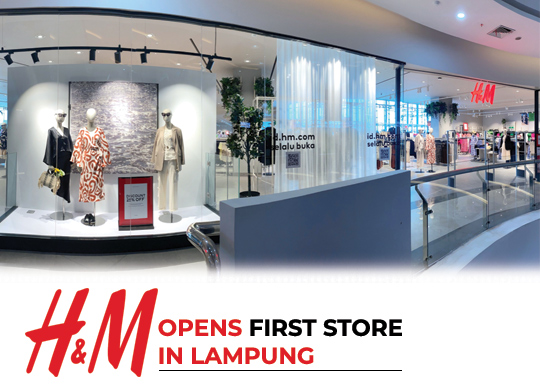 presented by
H&M OPENS FIRST STORE IN LAMPUNG
Published by Sugar & Cream, Thursday 07 September 2023
Images courtesy of H&M
@Lampung City Mall
Tepat pada tanggal 17 Agustus 2023 jam 10 pagi, H&M membuka gerai pertama di Lampung berlokasi di Lampung City Mall.  Gerai ini merupakan gerai ke-64 H&M di Indonesia.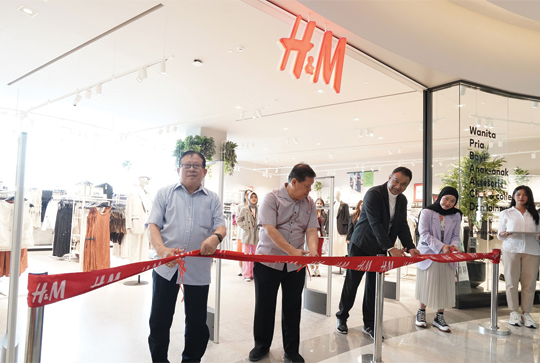 Mr. Mehul Vaghela, Fitria, Store Manager, bersama dengan tamu; Bpk Hardi Chandra, Pimpinan Cabang Sungai Budi Group, dan Bpk. Beny Susanto, Pimpinan Cabang Sungai Budi Group secara resmi membuka toko dengan upacara pengguntingan pita dan menyambut para pecinta H&M untuk masuk ke dalam toko.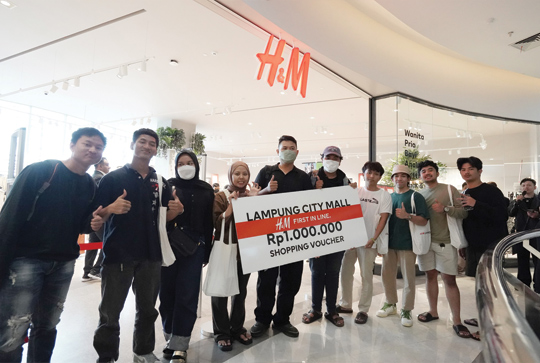 "Kami sangat senang dengan pembukaan gerai pertama di Lampung yang berlokasi di Lampung City Mall.  H&M kini mempunyai rumah baru di Lampung dan kami berharap bahwa pelanggan dapat menikmati penawaran fashion at the best price in a sustainable way dalam keseharian mereka.", kata Anil Malhotra, Country Manager, PT Hindo, the franchised operator of H&M Indonesia.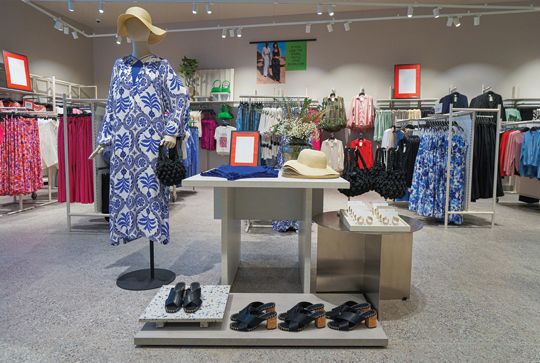 Di hari pembukaan, pembeli ke 1 -10 dalam antrian mendapatkan voucher belanja sebesar Rp. 1.000.000. Pembeli ke 11 s/d 50 mendapatkan voucher belanja sebesar Rp. 350.000, dan pembeli ke 51-200 mendapatkan voucher belanja Rp. 150.000. H&M juga membagikan hadiah tambahan kepada pelanggan yang mengantre, termasuk tote bag eksklusif.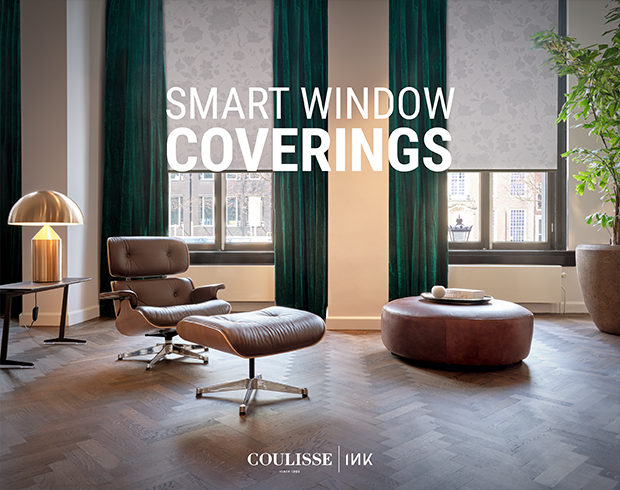 Presented by Coulisse | INK
Khusus dalam rangka dibukanya H&M Lampung City Mall dari tanggal 17-20 Agustus, setiap pembelian Rp. 550,000, pelanggan dapat bermain "Lucky Ball Game" untuk memenangkan hadiah voucher dan diskon lainnya, juga ada photo booth yang dapat dinikmati tanpa pembelanjaan minimum.  Pelanggan juga dapat menikmati diskon hingga 25% untuk pembelian barang harga normal sampai dengan tanggal 21 Agustus 2023.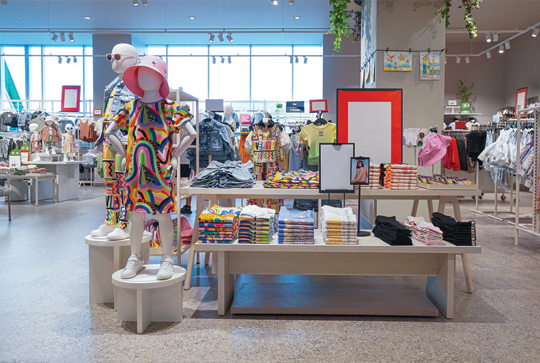 Pembukaan gerai di Lampung City merupakan gerai H&M ke-64 di Indonesia dan diwarnai oleh koleksi terbaru untuk wanita, pria dan anak-anak, yang juga mengedepankan bahan-bahan yang lebih ramah lingkungan.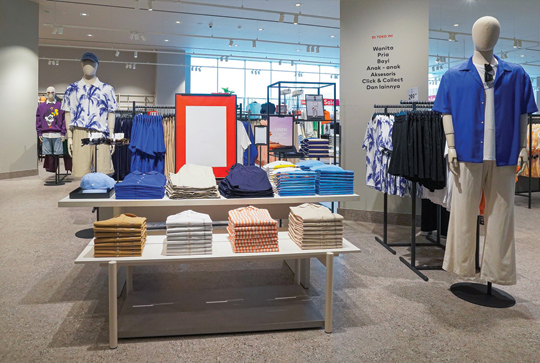 H&M berlokasi di H&M berlokasi di Lampung City Mall, Jl. Yos Sudarso No.80, Bumi Waras, Kota Bandar Lampung.