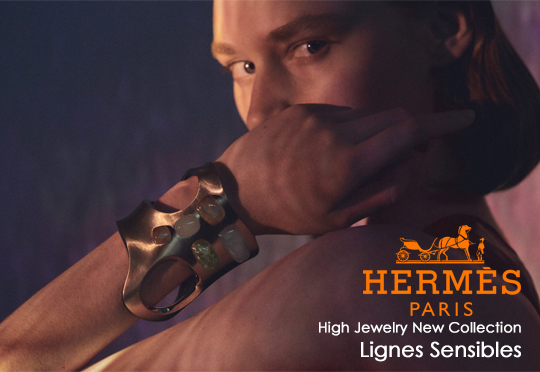 presented by

Hermès High Jewelry New Collection – Lignes Sensibles
Published by Sugar & Cream, Tuesday 10 November 2020
Text by Auliya Putri, Images Courtesy of Hermès
As Soft As a Caress
Bagaikan sebuah belaian lembut, koleksi terbaru dari lini perhiasan mewah Hermès, 'Lignes Sensibles' dirancang dalam orientasi pada keintiman. Terinspirasi pada kehalusan suara yang memberikan koleksi ini sebuah gambaran layaknya menyatu dengan anggota tubuh.
Sang desainer, Pierre Hardy, menciptakan sebuah keanggunan kontemporer berjiwa bebas membentuk suatu sensasi dimana tubuh serasa dimuliakan. Koleksi kalung, gelas, bros, cincin, hingga giwang memancarkan sensualitas dimana warna emas cukup dominan, dan batu permata dipilih secara teliti agar senada dan selaras dengan warna kulit.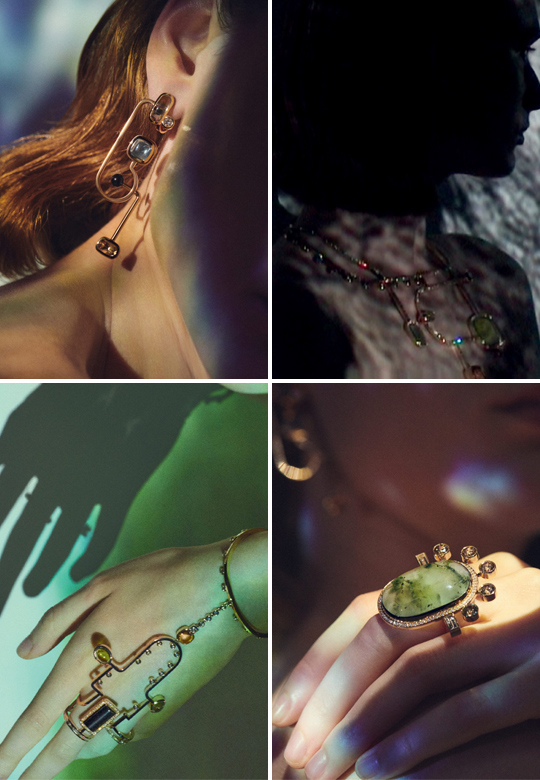 À l'écoute Mono Earring, Necklace, Hand Jewelry, Ring
Koleksi kalung À l'écoute memiliki lekuk layaknya sebuah peta disepanjang tulang bahu bertahtakan blue tourmaline, smoky quartz and satin-brushed black jade coil around white diamonds. Kreasi ini juga dilengkapi dengan perhiasan serasi seperti cincin dan gelang yang juga memiliki bentuk unik. Selanjutnya ialah kalung Onder Miroirs yang membentuk kerah dan menjuntai bertahta berlian bernuansa rose gold.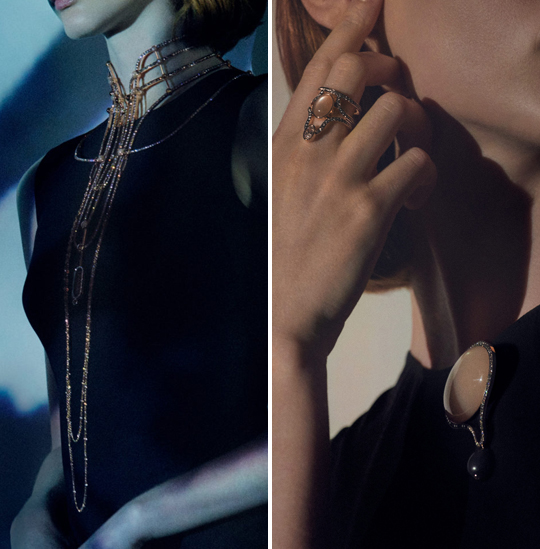 Onder Miroirs Necklace, Necklace with removable Broch and Ring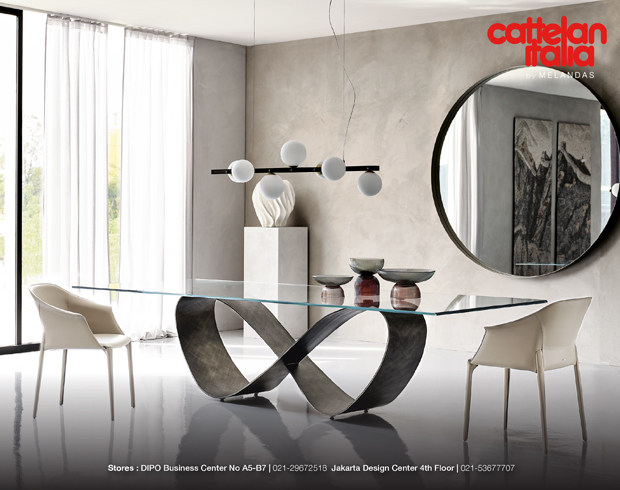 Presented by Melandas Indonesia
Masih dalam bentuk fluid, Hermès Réseau lumière melalui gradasi cantik menampilkan koleksi kalung, cincin, juga bros dengan kilau permata dan tabuan berlian. Kalung Contre le Peau, sebuah mahakarya yang diraih dari hasil "menenun" 800 berlian demi menghasilkan sebuah perhiasan yang menyatu dengan kulit. Sementara koleksi Faire Corps berwarna rose gold dalam bentuknya yang kokoh namun masih memberikan image lembut melalui bentuknya yang bergelombang.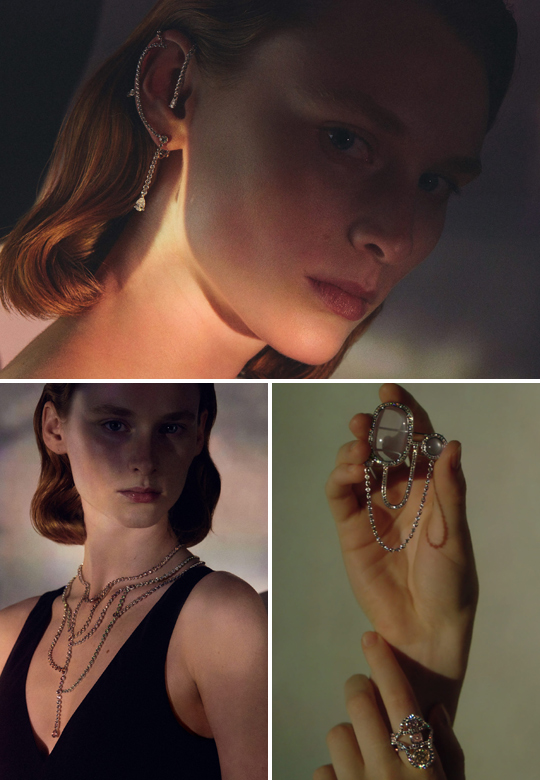 Réseau lumière Mono Earring, Necklace, Broch and Ring
Secara keseluruhan, koleksi ini menyampaikan kesederhanaan bentuk namun dalam presentasi luar biasa memancarkan keanggunan yang bijaksana.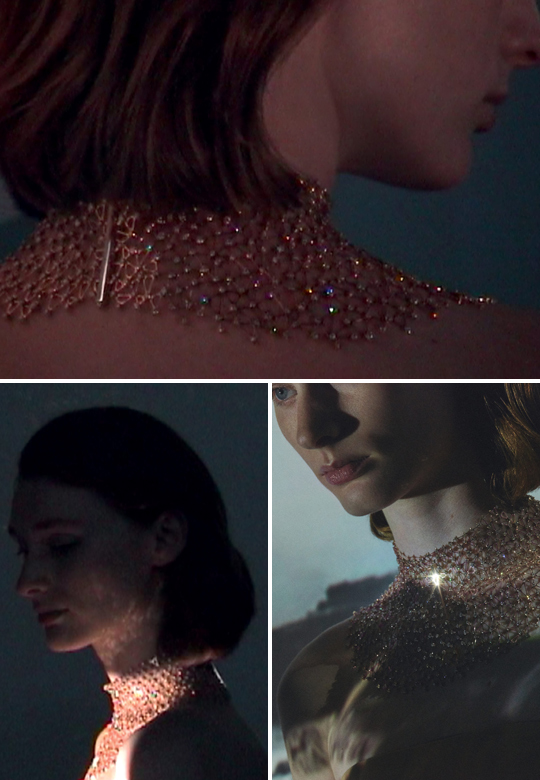 Contre le Peau Necklace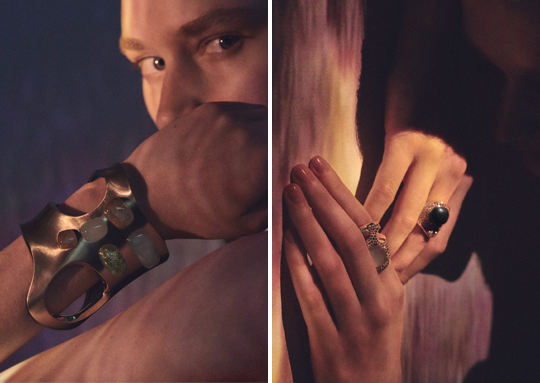 Faire Corps Bracelet, Rings