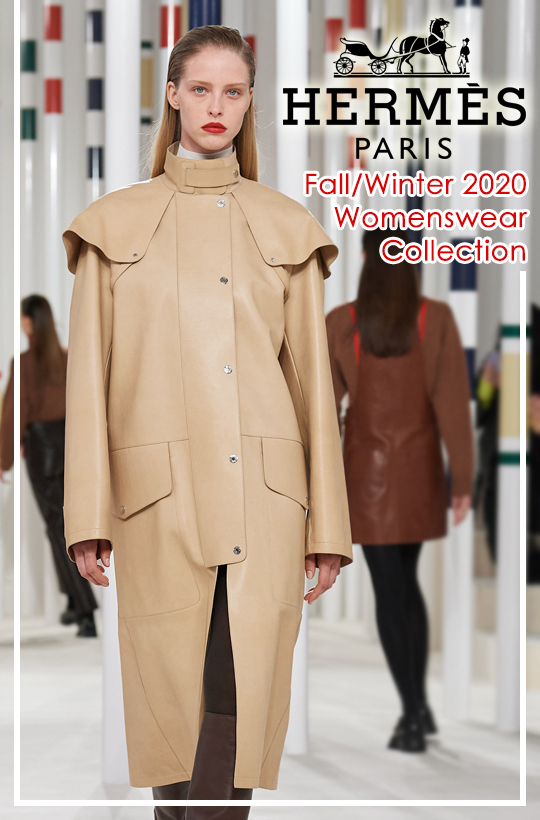 presented by

Hermès Fall/Winter 2020 Womenswear Collection
Published by Sugar & Cream, Tuesday 19 May 2020
Text by Farida Esti, Photography by Gaspar Ruiz Lindberg and Andrea Ferrari
A Touches Of Invigorating Color
On Feb 29, Hermès's colorful palette liven up the mood of Paris Fashion Week with their latest womenswear collection Fall Winter 2020! Jika busana musim gugur identik berwarna gelap, kali ini Hermès ingin 'liven up the mood' yang ditandai dengan pemilihan warna-warna cerah dan lembut pada koleksi Fall/Winter 2020/21. Warna senada juga diaplikasikan pada setting panggung runway, background warna putih nampak kontras dengan tiang warna-warni bernuansa merah, kuning, hijau, dan navy.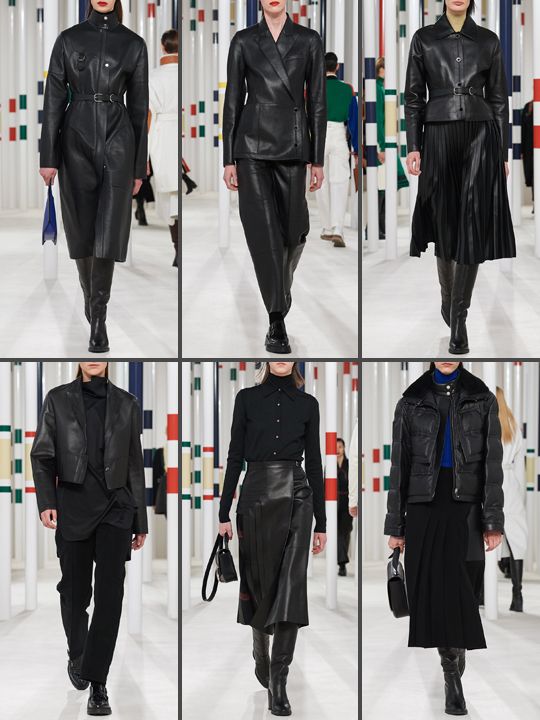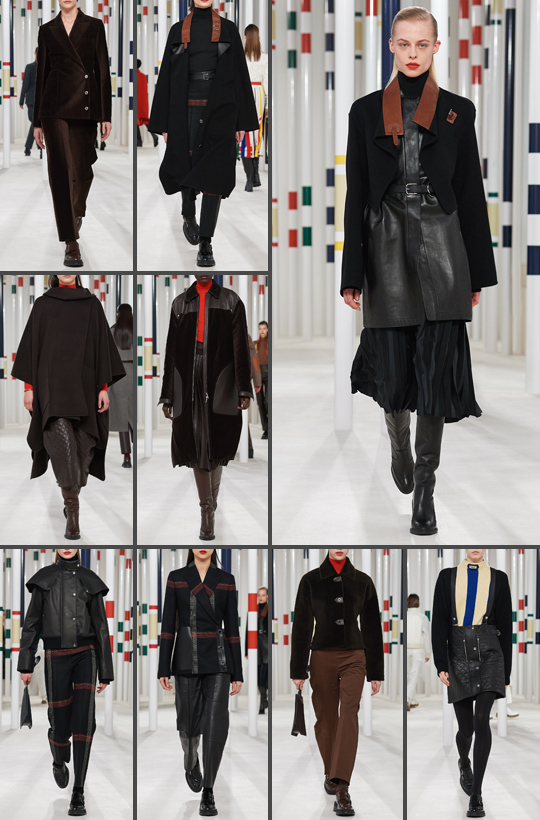 Siluet simple dan ringkas tetap dipilih sang Creative Director, Nadège Vanhee-Cybulski, demi menonjolkan faktor kenyaman untuk gaya sehari-hari. Seperti atasan kuning cerah yang bersembunyi di balik setelan jaket dan celana oversized warna putih. Ada pula dress putih dengan aksen garis-garis warna pop di bagian badan, warna yang sama juga ditemui pada kemeja putih lengan panjang dengan siluet simple. Di sini, Vanhee-Cybulski ingin menunjukkan gaya baru neutral dressing menggunakan warna dasar putih lalu dipadankan dengan warna mencolok agar terkesan mewah dan modern.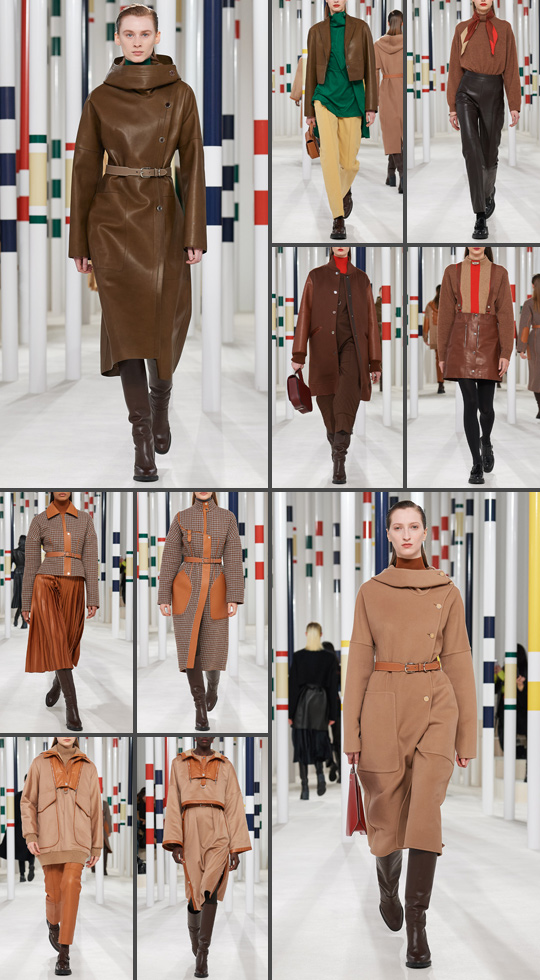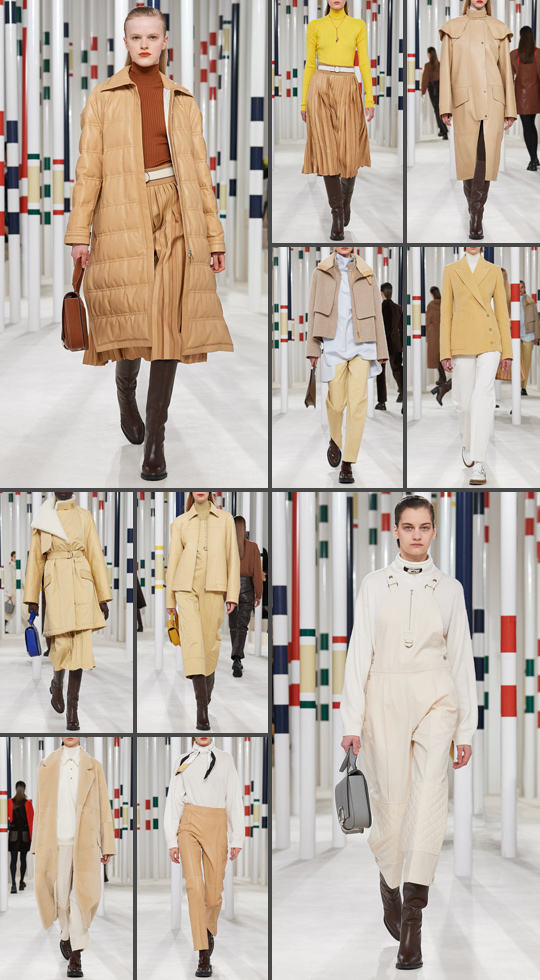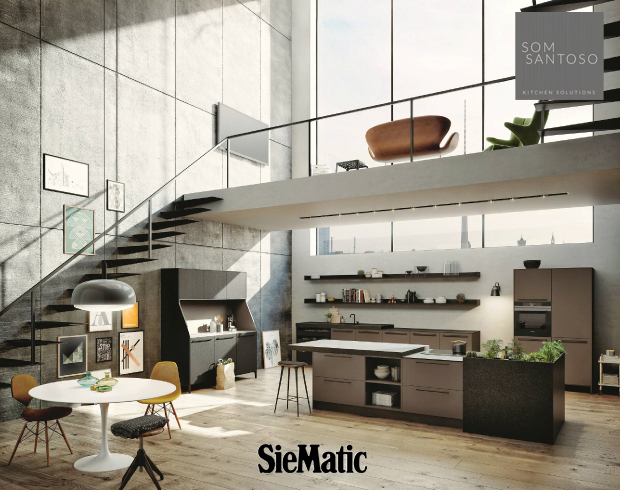 Presented by Som Santoso
Tidak hanya warna putih, Vanhee-Cybulski juga menggunakan warna netral lainnya seperti krem, khaki, serta abu-abu, yang sandingkan dengan warna pop. Seperti celana dan rok warna khaki yang dipasangkan dengan atasan kuning atau hijau cerah. Tak ketinggalan aksesori tas mewah Hermés yang berwarna cerah berdampingan dengan look berwarna netral. Dijamin, permainan warna koleksi ini akan membuat tampilan sehari-hari Anda lebih berwarna atau dinamis!