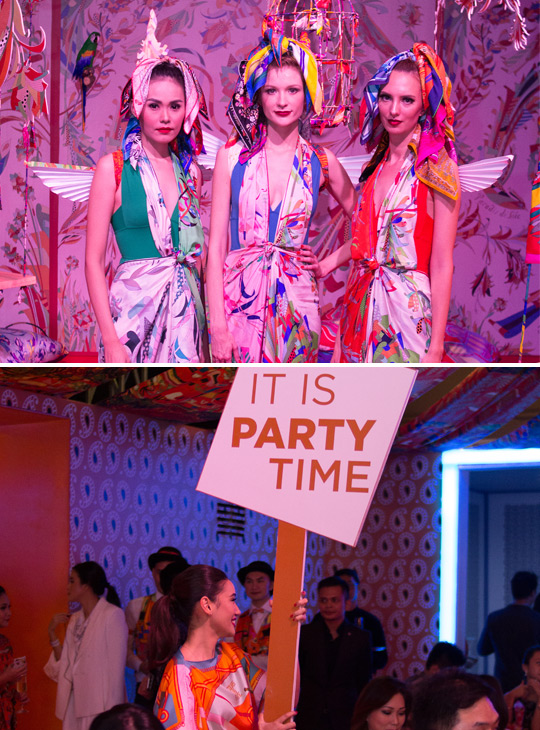 Hermes Crazy Carré
Published by Sugar & Cream, Friday 04 November 2016
Photography courtesy of DOC. HERMES
Party Time!
Hermes mengajak penggemarnya untuk terjun ke semaraknya dunia scarves. Musim ini, Hermes mempersembahkan pesta penuh kemewahan yang dimeriahkan oleh rangkaian sutra yang menakjubkan. Dari ruangan ke ruangan, bersiaplah untuk terkagum-kagum dalam dunia fantastis penuh atraksi ciptaan Hermes.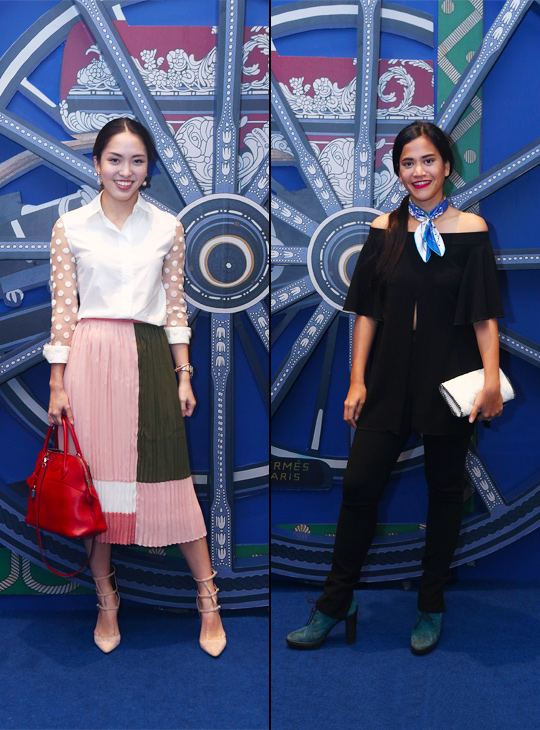 Bianca Belnadia, Kinez Riza
Pesta yang berlangsung di Plaza Indonesia ini membawa berbagai pengalaman melalui koleksi terbaik Hermes: pengalaman seperti mimpi, penuh musik, sinematografi, interaktif dan kontemplatif. Hermes mempersembahkan pesta tak terlupakan ini untuk memberikan memori perjalanan, pengalaman, cerita, warna, emosi- melalui ruangan demi ruangan yang dipenuhi nuansa fantastis.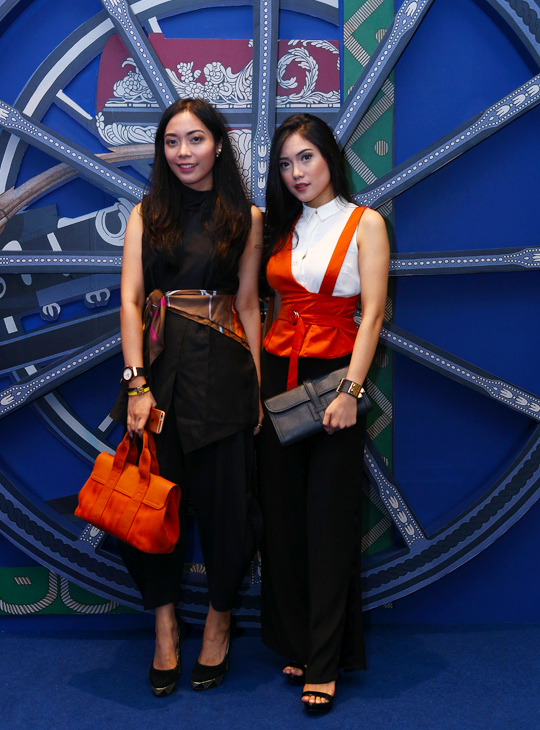 Dara Sertyohadi, Claudia Sertyohadi
Pertama-tama, pengunjung diajak masuk ke ruang Balade en Berline, suatu sambutan selamat datang di pesta Crazy Carre, di mana lorong pintu masuknya membuat kita seolah berjalan di surga sutra yang seperti mimpi. Ruang selanjutnya adalah The Magic Tunnel, ruang transisi yang dipenuhi bola lampu dengan efek asap putih, dan diiringi oleh musik yang magis.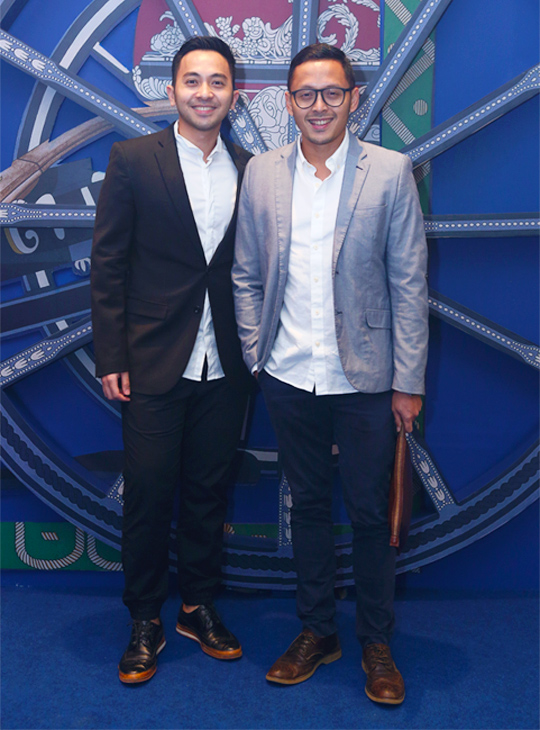 Gemayel Mahtub, Satya Putra
Masuk ke Paradis de Soie, suasana mewah dan fancy langsung terasa. Ruangan ini didekorasi dengan ayunan berlapis sutra serta ayunan dari sangkar burung. Setelah itu, bersiaplah dikejutkan lewat Cheval Surprise, di mana Mr. Splash akan membaca kepribadian setiap tamu lewat permainan warna yang menarik.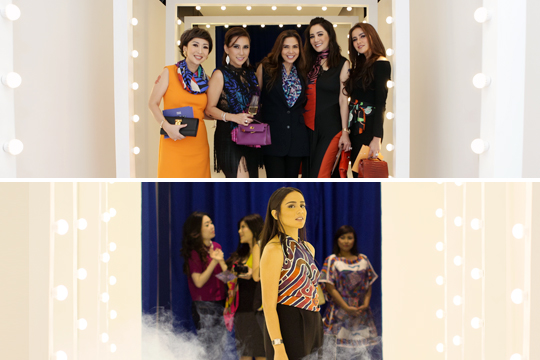 Carres Tattoo adalah ruang berikutnya yang dipersembahkan untuk seni tattoo, nikmati berbagai motif temporary tattoo dari mulai binatang sampai simbol pilihan pengunjung. Setelah itu, jangan lupa mampir ke The Savana Dance, tempat di mana kita dapat mengabadikan pengalaman menakjubkan ini lewat berfoto di photobooth yang didekorasi menyerupai savana, lengkap dengan scarves bermotif binatang yang serba seru.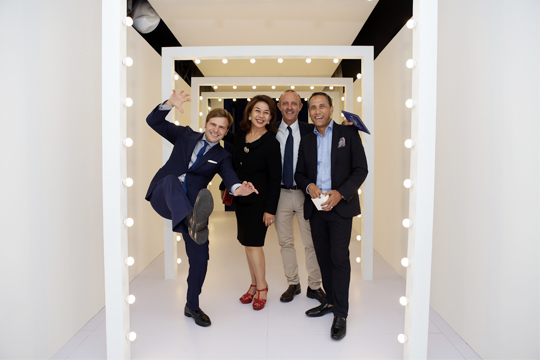 Kejutan belum berakhir, karena di Bonnes Vibrations, para tamu bisa menikmati satu lagi ruangan yang istimewa. Didekorasi oleh scarves dengan motif geometris yang ikut berdansa di sepanjang dinding, menimbulkan efek luar biasa apalagi bila diabadikan dengan kamera. Perjalanan hampir selesai,  namun kita bisa mampir sejenak di Carre Cretois, Masculine Room yang menyediakan permainan basket yang terinspirasi oleh sutra bermotif maskulin.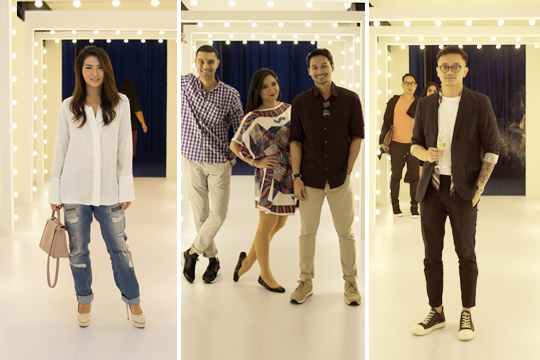 Pengalaman unik ini akan berakhir di Orange Saloon, namun jangan khawatir, pesta sesungguhnya baru dimulai. Saloon yang didesain moderen dan menyenangkan ini dihiasi oleh berbagai corak bandana yang semaraknya sangat cocok dengan suasana pesta. Para tamu menikmati pesta meriah ini dengan French Cancan, permainan panah, poker, makanan serta cocktail. (AL)