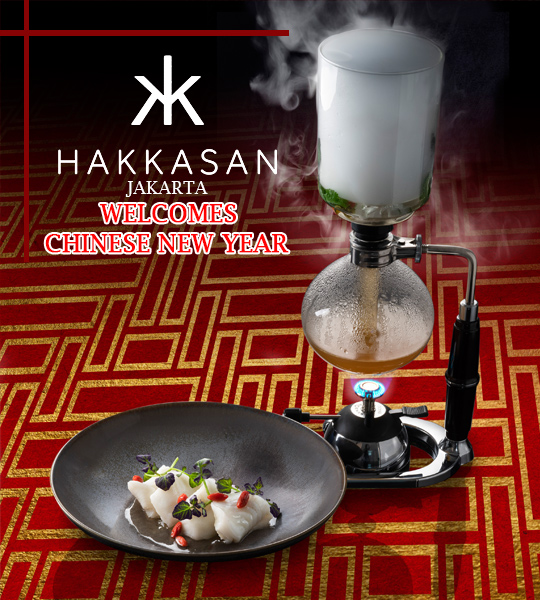 presented by

HAKKASAN JAKARTA WELCOMES CHINESE NEW YEAR
Published by Sugar & Cream, Thursday 16 January 2020
Text by Dinda Bestari, image courtesy of Hakkasan Jakarta
With A Menu Signifying Luck And Fortune : 17 January – 8 February 2020
Chinese New Year is an important event to celebrate the arrival lunar year through gathering family and loved one for the hope of luck and fortune.

Dan, Hakkasan Jakarta, salah satu Chinese Restaurant berkelas yang berada di Alila SCBD, Jakarta, menandai Tahun Baru Imlek dengan menu perayaan dan keberuntungan menggunakan bahan-bahan tradisional yang dianggap mengantarkan keberuntungan. Item edisi terbatas akan disajikan mulai 17 Januari − 8 Februari 2020 sebagai bagian dari menu prix-fixe dan pemesanan à la carte juga.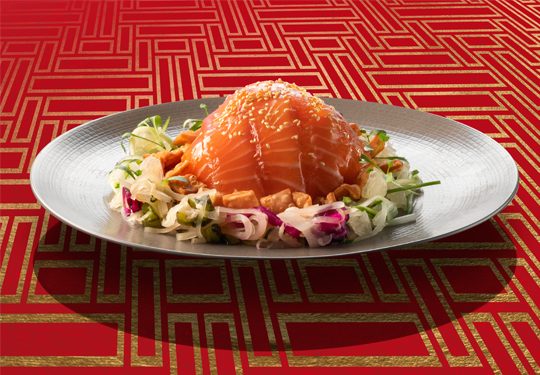 Yu Sheng Salad
Three-course set menu dengan harga IDR 888.000 per orang. Per course dalam menu Tahun Baru Imlek dirancik dengan cermat oleh Corporate Executive Chef, Andrew Yeo yang menampilkan keahlian kuliner kreatif serta bakat teaternya.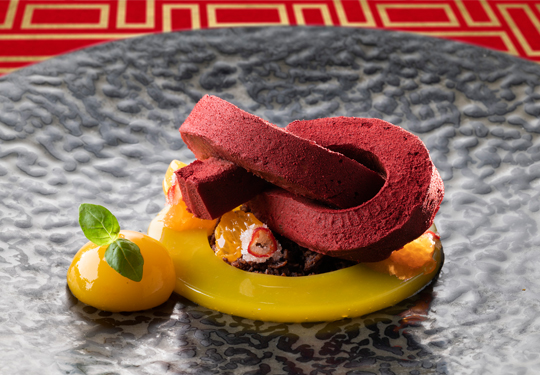 Lucky Jie
Menu yang di-highlight adalah Golden Treasure Pockets with abalone and wild mushrooms, bentuk pangsit menyerupai tas uang untuk melambangkan kedatangan kekayaan di tahun baru, dan warna emas dari daunnya mewakili kekayaan. Scallops with taro mousseline and brown butter black bean sauce feature Maine king scallops, bahan berharga yang menunjukkan peluang dan kesuksesan baru di cakrawala. Yang melengkapi menu adalah Lucky Jie yang memanjakan, hidangan penutup dengan karamel asin karamel dengan mandarin, cabai dan kakao yang disajikan sebagai Simpul Cina untuk mencerminkan keberuntungan. Simpul Cina adalah bentuk seni yang rumit dan bersejarah di mana kain ditenun menjadi berbagai bentuk yang menunjukkan berkah dan harapan untuk tahun depan.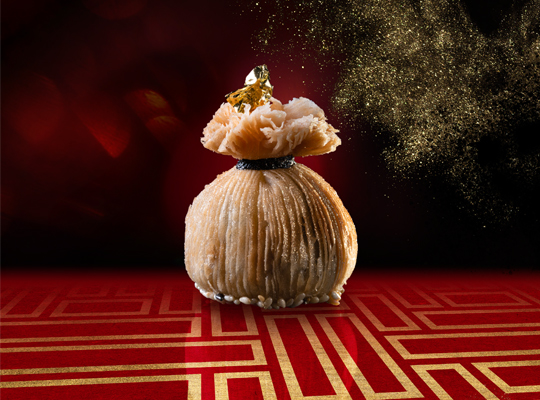 Golden Purse Dim Sum

Presented by Melandas Indonesia
Hakkasan juga akan menawarkan koktail khas Cheng Zi yang dibuat dengan rum Plantation, Velvet Falernum yang diresapi cabai, mandarin dan sorbet cokelat. Buah Mandarin adalah bahan keberuntungan yang mewakili kemakmuran dan kekayaan, menjadikan koktail ini pelengkap sempurna untuk hidangan Tahun Baru Imlek yang meriah.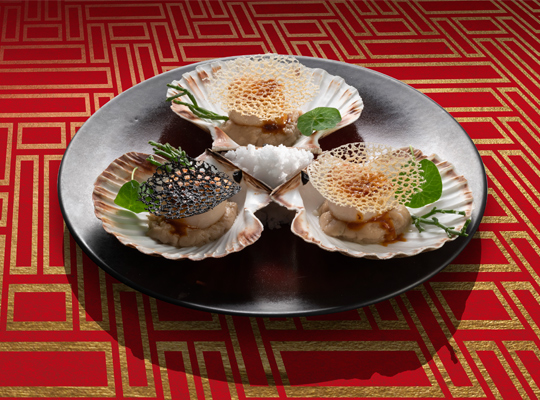 Scallops
"Tahun Baru Imlek adalah hari libur Cina yang paling signifikan dan dirayakan oleh banyak orang di seluruh dunia. Ini waktu yang sangat istimewa bagi keluarga dan orang-orang terkasih untuk berkumpul dalam perayaan kebersamaan dan menantikan tahun yang indah ke depan. Untuk acara ini, kami menciptakan menu yang dikemas dengan makna simbolis bagi para tamu untuk merayakan Tahun Baru Imlek dengan di tahun baru dengan luck and fortune," ujar Corporate Executive Chef, Andrew Yeo.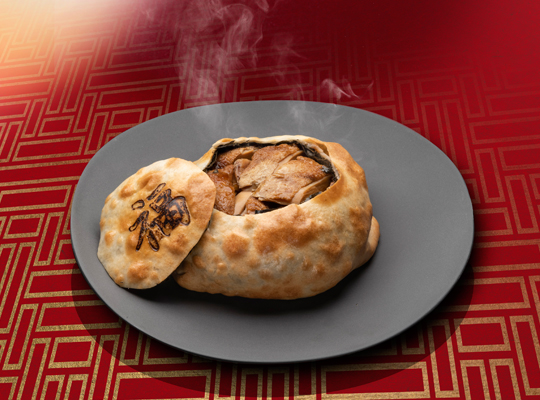 Salt Crust Baked Chicken
Sepanjang Tahun Baru Imlek, interior Hakkasan akan dihiasi dengan pita harapan merah yang menampilkan Simpul Cina yang beruntung. Warna merah dari pita melambangkan kegembiraan dan keberuntungan, menciptakan lingkungan menguntungkan bagi para tamu untuk bersantap. Para tamu juga diminta untuk menulis keinginan mereka untuk tahun depan pada pita yang akan digantung di kisi-kisi kayu restoran.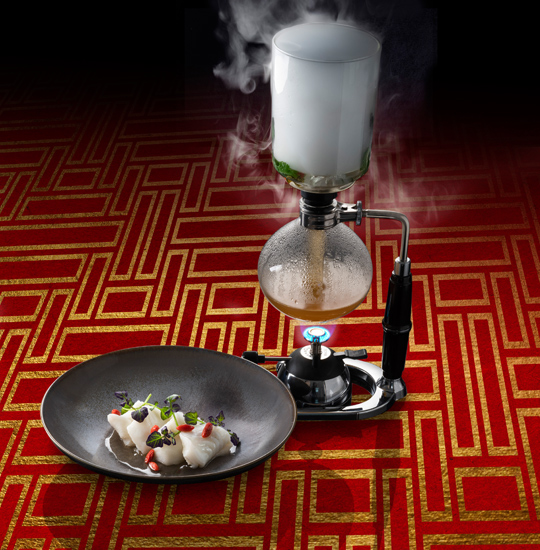 Chilean Seabass
Pada 24 Januari, Malam Tahun Baru China, Hakkasan Jakarta menyambut barongsai dan pemain erhu yang akan menampilkan pertunjukan khusus. Tradisi tradisional Tiongkok, barongsai dilakukan selama perayaan untuk mengundang kekayaan dan kemakmuran serta mengusir roh jahat dan kemalangan.
Untuk pemesanan dan informasi lebih lanjut, silakan hubungi Hakkasan Jakarta (+62 21 5080 8766) atau kunjungi www.hakkasan.com/jakarta.