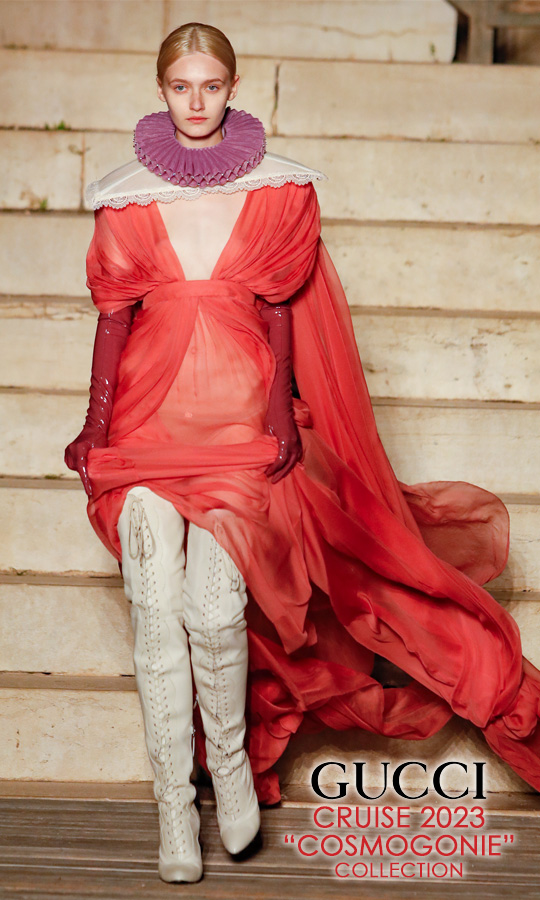 presented by

GUCCI CRUISE 2023 "COSMOGONIE" COLLECTION
Published by Sugar & Cream, Tuesday 28 June 2022
Images courtesy of Gucci
The story of Constellation.
Di bawah cahaya bulan purnama, Gucci memamerkan koleksi Cruise 2023 terbarunya bertajuk "Cosmogonie" pada 16 Mei 2022 lalu. Koleksi kali ini mengangkat tema mitologi bintang serta homage untuk filsuf Hannah Arendt and Walter Benjamin. Demi manambah nuansa magical, Gucci memilih Castel del Monte, Italia, sebuah kastil segi delapan yang terkenal akan keindahan arsitektur dan langitnya sebagai tempat perhelatan acara.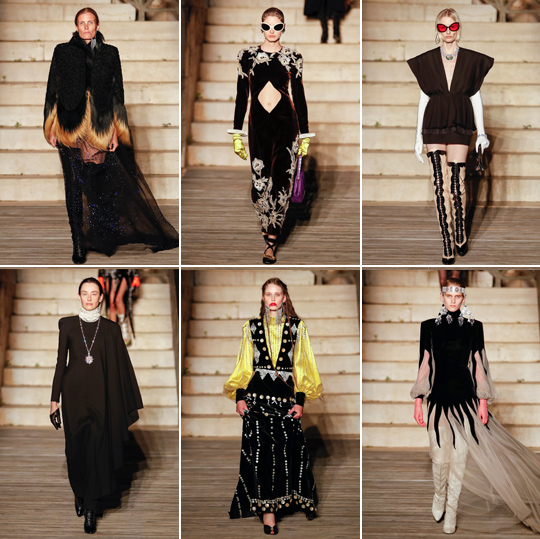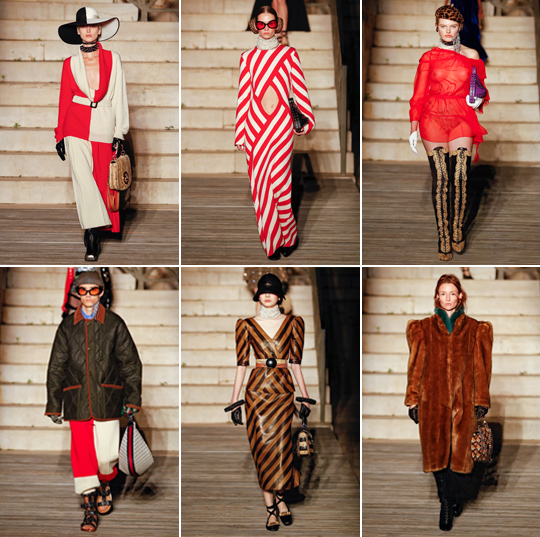 Simak di sini peragaan busana Gucci "Cosmogonie"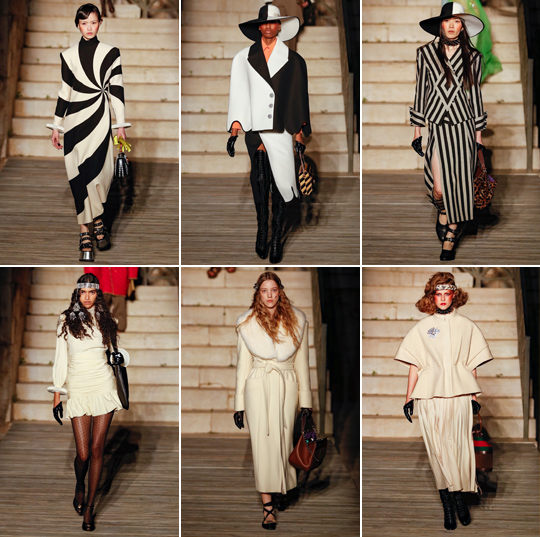 Presented by Interni Cipta Selaras
Alessandro Michele, Creative Director Gucci, menerjemahkan keindahan langit ke dalam rancangannya dengan pemakaian manik-manik, payet, gliter, hingga pola grafis yang glamor. Koleksi dibuka oleh coat bulu oversized yang dipadankan dengan rok hitam semi transparan berpayet kristal menyerupai bintang di galaksi. Ada pula jaket denim oversized dengan sulaman bunga diberi payet dan ritsleting.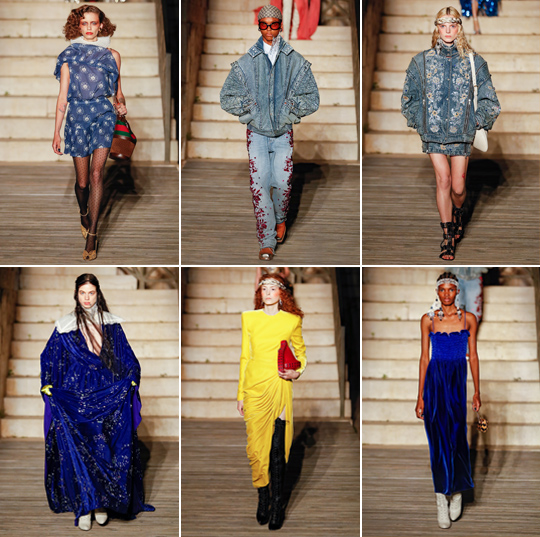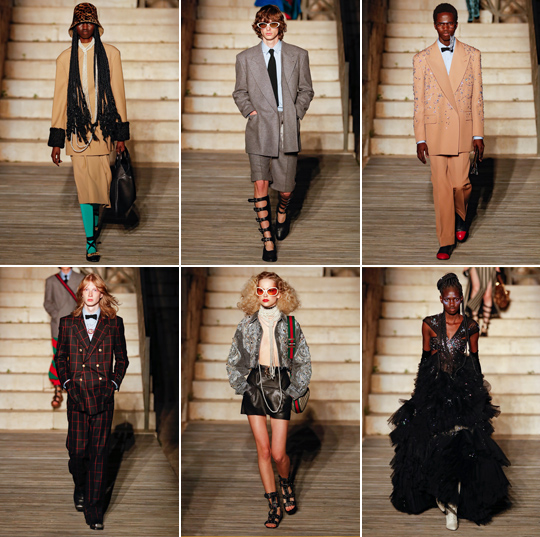 Dress dengan pola grafis twirl berwarna hitam krem bagaikan black hole. Kemeja biru formal dibalut cape bertekstur chainmail panjang hingga menyentuh lantai. Koleksi Gucci Cruise 2023 disempurnakan oleh aksesori stiletto boots bertali tinggi, sandal Greco – Romans berhias manik-manik, juga perhiasan hidung dengan kristal menjuntai layaknya chandelier. (FE)