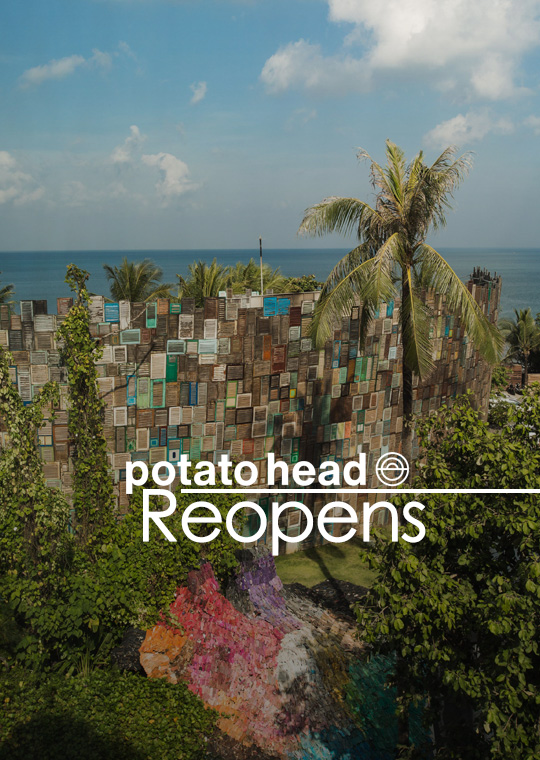 presented by

Good Times Are Back: Potato Head Beach Club Reopening
Published by Sugar & Cream, Friday 14 May 2021
Text by Dinda Bestari, images courtesy of Potato Head
Time to Chill in Bali Again!
Bali still has its own magnet as a tourist destination for local and international travelers! Mengapa tidak? Dikenal sebagai Pulau Dewata, Bali selalu mempunyai pesona tersendiri yaitu budaya yang unik, arsitektur bangunan dan pemandangan alam.
Tapi tahukah Anda, apa yang menjadikan Bali begitu menarik di bulan ini? Yup! Our favorite beach club, Desa Potato Head kembali dibuka pada hari Minggu, 16 Mei 2021. Kemeriahan kembali terdengar, begitu juga deretan minuman yang terinspirasi lokal, hidangan eco – friendly, serta momen matahari terbenam yang epik. Daybeds  untuk relaksasi, infinity pool  untuk berenang santai serta Kaum yang berada di lantai atas dicelupkan dan yang di siap menghadirkan cita rasa Indonesia modern sekali lagi.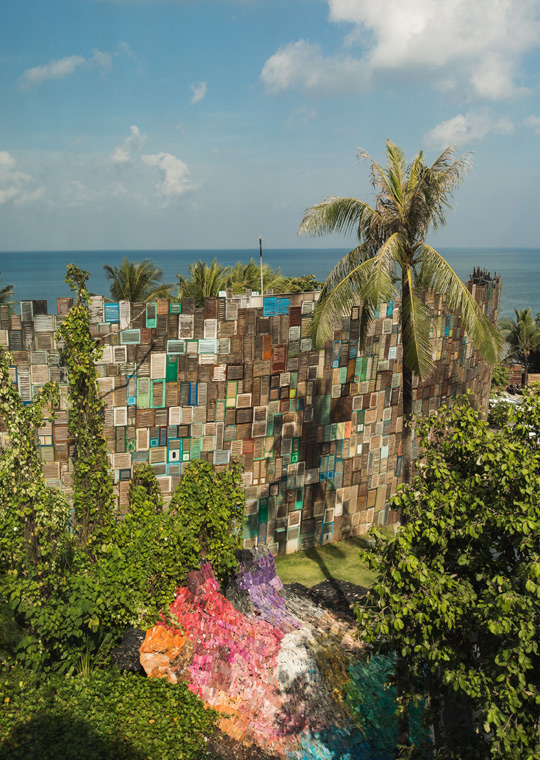 Desa Potato Head siap untuk pembukaan kembali ini  karena telah menerapkan protokol kesehatan pencegahan virus Corona yang ketat, terutama pelatihan staf dan penataan area untuk menjaga jarak fisik antar tamu yang kembali lagi.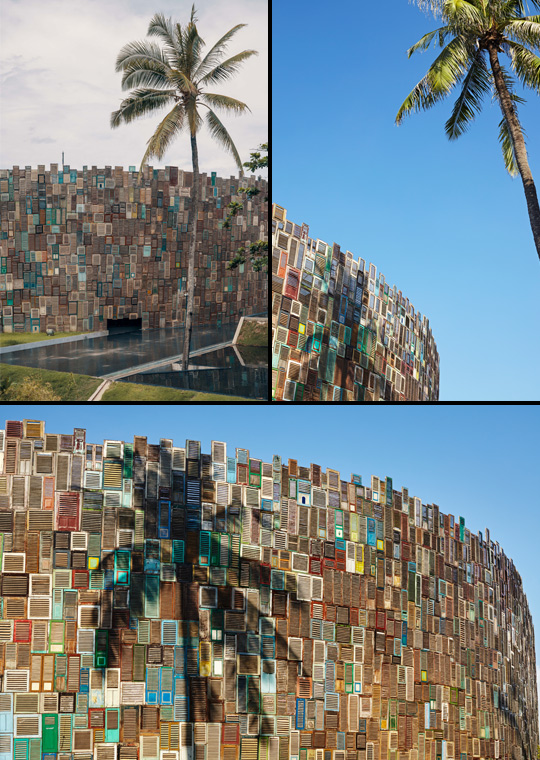 Kurang lebih setahun "hibernasi" sementara karena  situasi pandemi saat ini yang berdampak pada industri pariwisata Pulau Dewata, tim Desa Potato Head berinovasi dengan mengadakan program 'Sweet Potato Project'. Yakni pembukaan kebun sayuran organik di Tabanan, demi menghidupi ratusan karyawan serta petani lokal yang merasakan imbasnya terhadap krisis  dunia ini. Sebanyak 20 petak kebun juga telah disiapkan dan dapat disewa di kawasan Berawa untuk masyarakat yang ingin memulai perkebunan organiknya sendiri.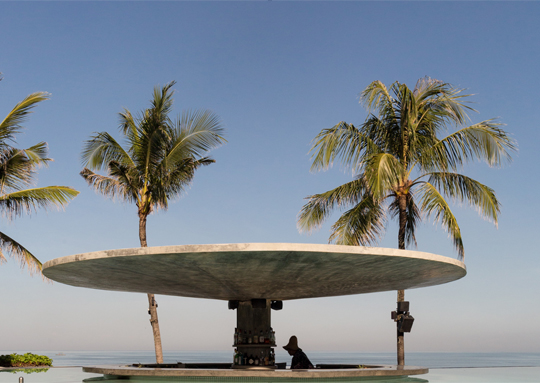 Hingga saat ini, Desa Potato Head telah melakukan donasi 10 ribu "nasi bungkus organik" kepada mereka yang membutuhkan. Pembukaan kembali Desa Potato Head masih akan terus berlanjut hingga bulan depan.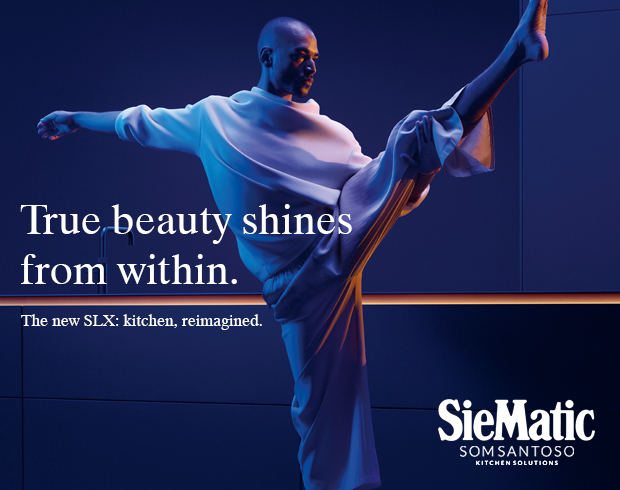 Presented by Som Santoso
Pada Juni, pengelola memulai meluncurkan kegiatan keberlanjutan untuk para tamu cilik dan tempat menginap Potato Head Studios akan mulai dibuka pada Juli. Potato Head Beach Club akan kembali dibuka pada Minggu, 16 Mei 2021, pukul 10.00 sampai 22.00, dan di hari yang sama, restoran Kaum juga akan kembali dibuka, pukul 16.00 sampai 22.00, hingga setiap harinya.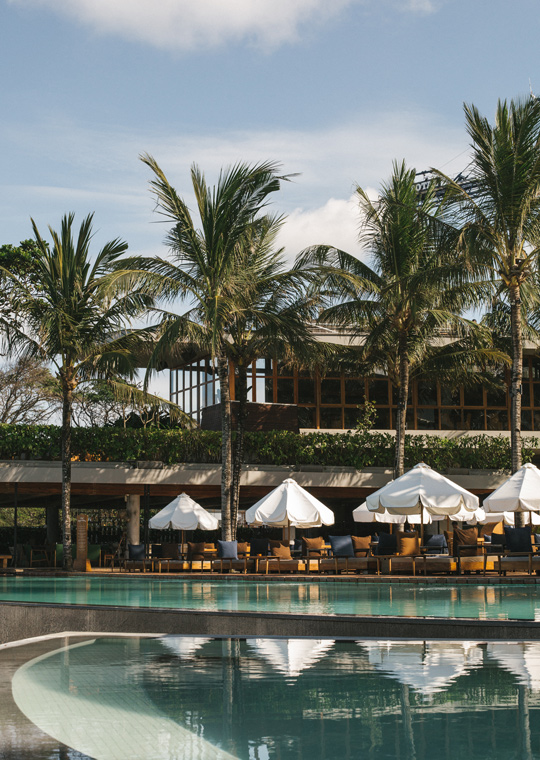 ''In 2020 we were about to open Desa Potato Head: our first village concept, 10 years in the making, designed to showcase the Potato Head style of living on a much deeper level. We created a new hotel, a plant-based restaurant, a rooftop art park, a discotheque, a sustainability lab, a recording studio, and a library. And we were ready to share this with the world. We spent the past four years on construction alone, and to close before really even opening was shattering. Without the support of our team, our communities, and our very understanding partners and suppliers, we may not have made it. We're extremely grateful that we're still standing today, one step closer to bringing this vision into being. So, here we are, ready to reopen – slowly but surely and in phases. As travel begins, we know what we need to do: show people a great time, in a safe and stimulating environment where they can re-energize, recalibrate, and re-center. Our drive to encourage our mantra Good Times, Do Good has never been stronger. And we look forward to showing you this in person at our Desa''
–  Ronald Akili, Founder of Desa Potato Head –
Tamu yang ingin datang ke Desa Potato Head diwajibkan mematuhi protokol kesehatan. Untuk melakukan reservasi bisa melalui email di restaurants.seminyak@potatohead.co atau via WhatsApp di +6281138007979.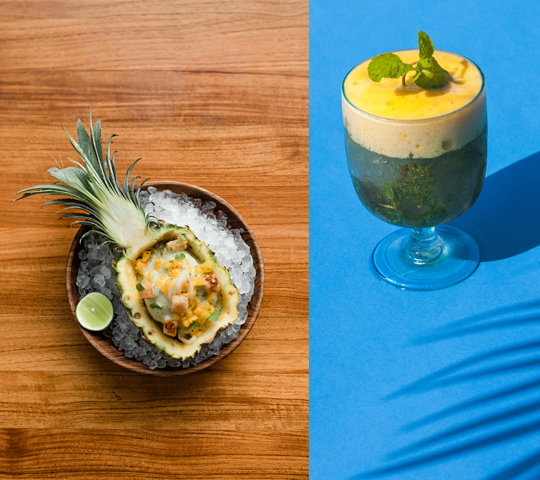 Desa Potato Head – Dessert – Vegan Pineapple | Desa Potato Head – Kookaburra