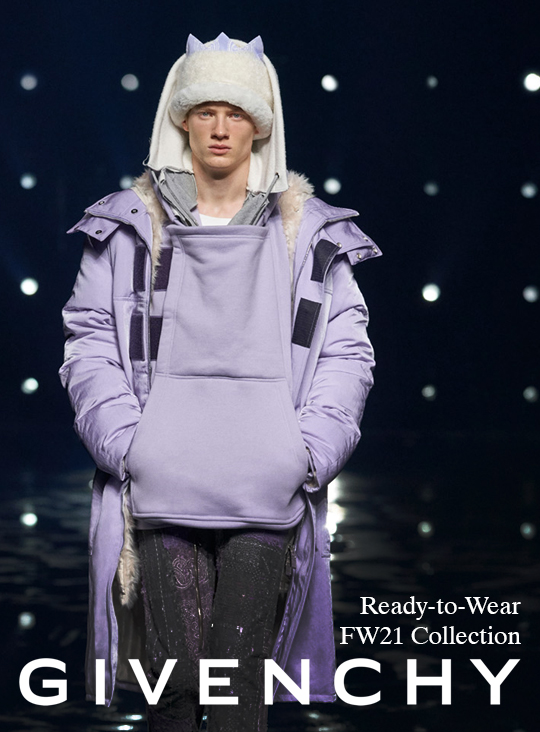 presented by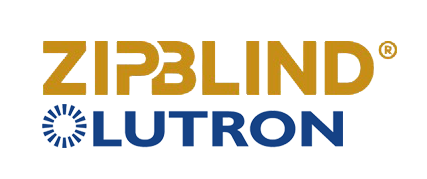 Givenchy Ready-to-Wear FW21 Collection
Published by Sugar & Cream, Friday 02 April 2021
Text by Auliya Putri, Images Courtesy of Givenchy
Between Monuments and Music
Presentasi kedua dari Creative Director Matthew M. Williams untuk label fashion Givenchy memperlihatkan kiprah koleksi ready-to-wear pria dan wanita musim dingin tahun ini.
"In many ways, this collection is about a constant tension between two worlds. It's about finding personal meaning in difficult circumstances; it's about sincerity in what we do rather than strategy. We wanted to bring a sense of lived reality alongside precision, elegance and extravagance in the clothing and looks. Ultimately, fashion for us is a way of being, feeling and connecting rather than a game to be played. It's almost like monumentalizing the everyday, filling it with emotion – like music you can wear." – Matthew M. Williams, Creative Director, Givenchy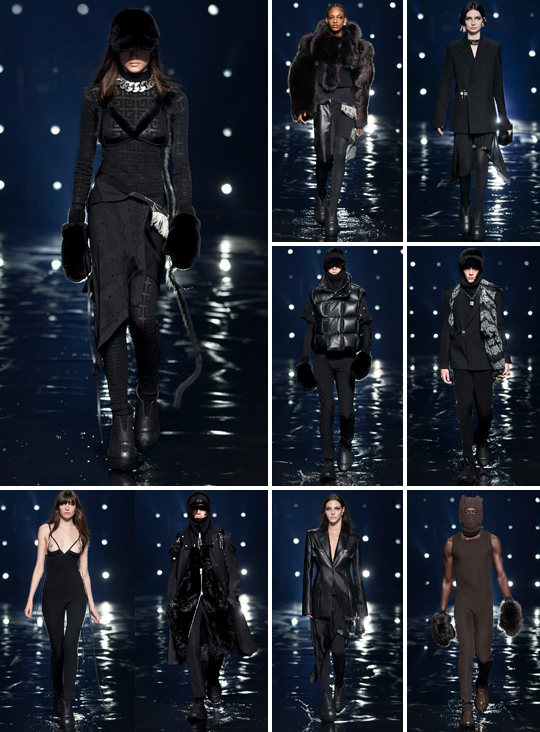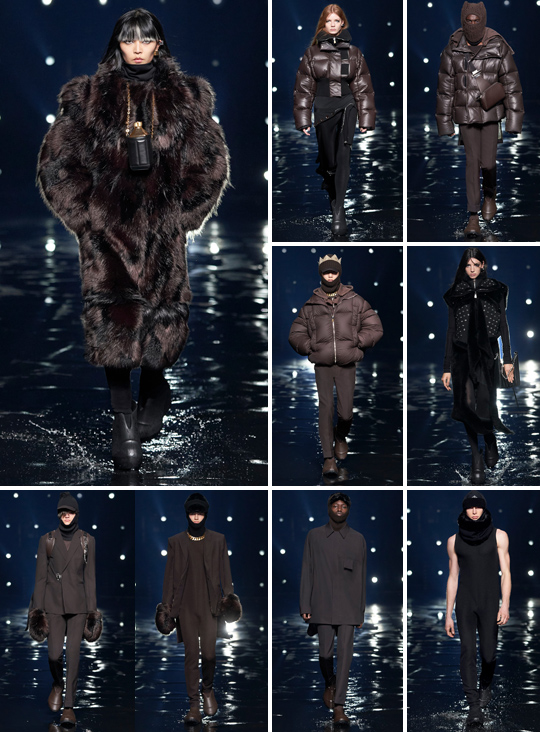 Sebagai bagian dari pagelaran fashion akbar Paris Fashion Week awal Maret 2021 ini, Givenchy menampilkan panggung dalam nuansa gelap dimana para model berjalan lurus diatas catwalk berdesain minimalis dengan lampu sorot yang spektakular. Melalui presentasi digital ini, rumah mode menampilkan desain pada sisi emosional yang dibungkus dengan nuansa serba hitam.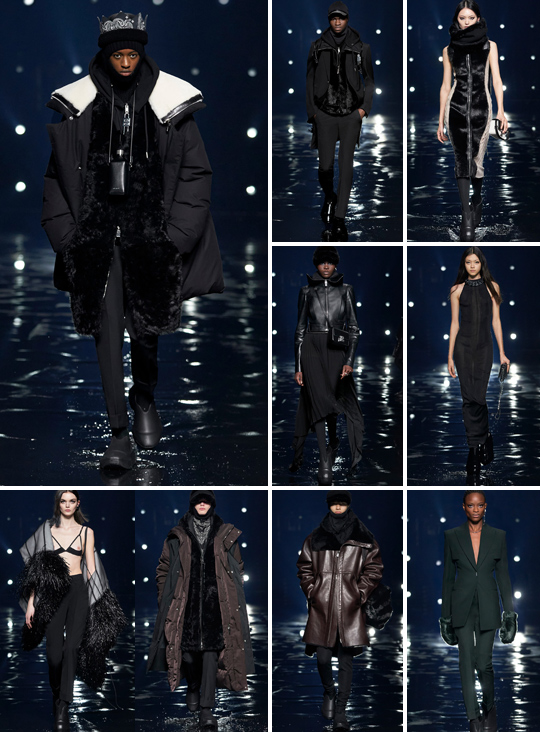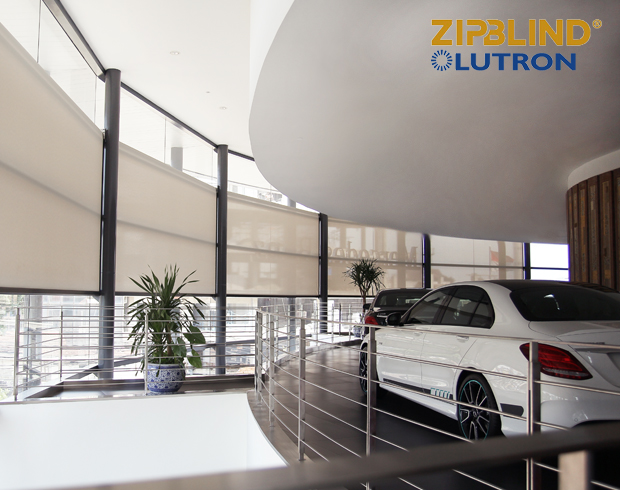 Presented by Zipblind
Williams menghubungkan utilitas dan kemewahan, juga perlindungan dan kenyamanan yang terinspirasi dari fenomena yang sedang dunia alami saat ini. Koleksi menghadirkan pakaian yang memberikan comfort namun juga bisa menjadi statement keberanian dari sang pemakai.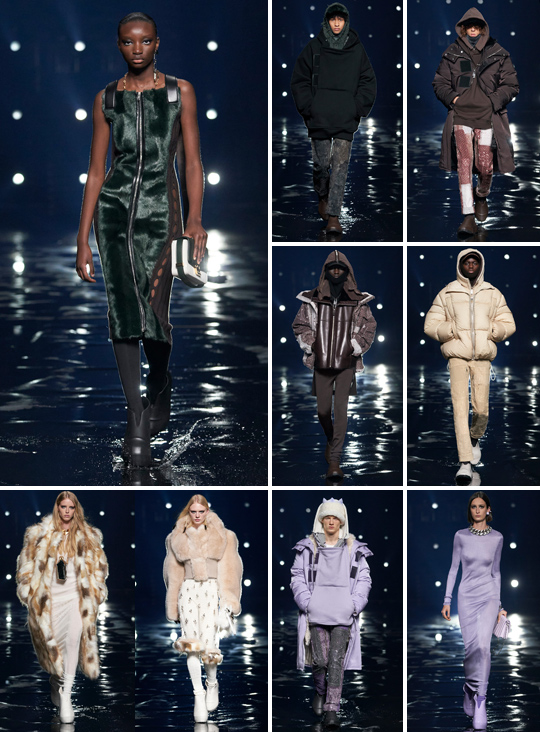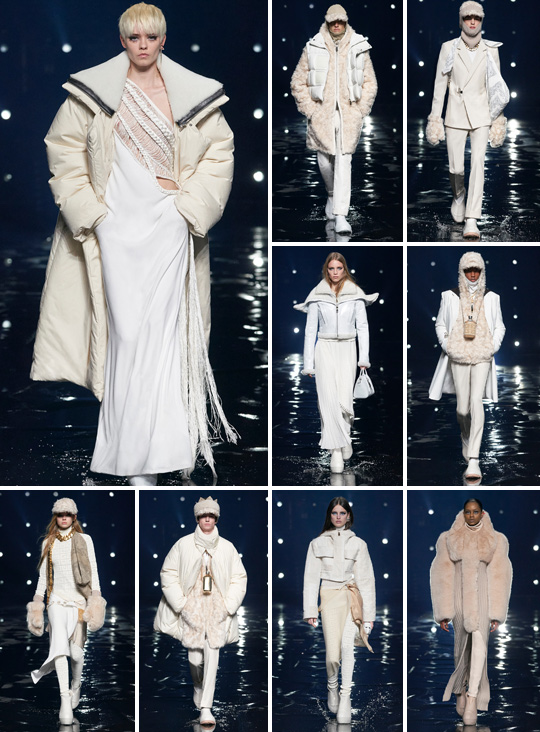 Bisa dilihat dari siluet oversize yang dapat ditemukan hampir di setiap pakaian. Desainer mengeksplorasi volume besar pada outerwear yang membungkus pemakai namun tetap menciptakan siluet yang mewah. Sebagai kontras, Givenchy juga menampilkan pakaian yang ramping melalui gaun-gaunnya. Siluet dengan pendekatan arsitektural juga ditampilkan bersama rajutan halus yang memberikan kebebasan bergerak pada pemakai. Bisa dilihat juga pada koleksi ini sang desainer memberikan konsentrasi khusus pada area pinggang.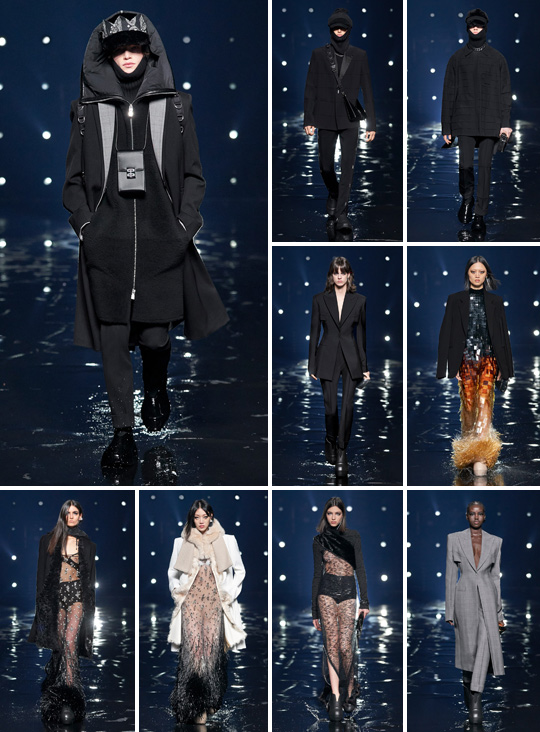 Nuansa gelap pun terlihat pada koleksi aksesori dimana topi, sarung tangan, hingga tas menampilkan kesan dramatis. Beberapa koleksi pun terlihat memamerkan motif dan pattern monogram yang khas. Sedangkan untuk alas kaki sendiri Givenchy menempatkan sol Marshmallow sebagai dasar dari beragam sepatu dalam koleksinya kali ini. Mengangkat siluet formal namun tetap ringan, nyaman, dan menyenangkan. Dobrakan artistik untuk Givenchy telah dipercayakan pada ketrampilan Matthew untuk terus mengangkat nama besar label ternama ini.