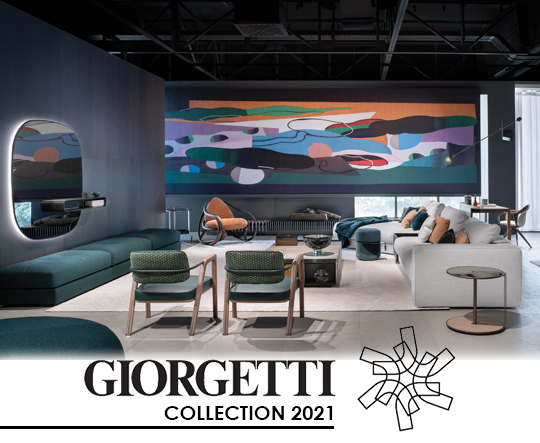 presented by

GIORGETTI 2021 COLLECTION AT SALONE DEL MOBILE IN MILAN 2021 (PART 2)
Published by Sugar & Cream, Wednesday 06 October 2021
Text by Dinda Bestari, Image courtesy of Giorgetti
A Complete, Elegant and Functional Living Concept
Diajang pesta akbar desain Salone Del Mobile Milan 2021, jenama Giorgetti memperlihatkan serangkaian decor objects yang siap mengelevasikan ruang interior ke tingkat yang lebih menarik. Terdapat dua koleksi yang memesona seperti Atmosphere Collection dan Loose Piece.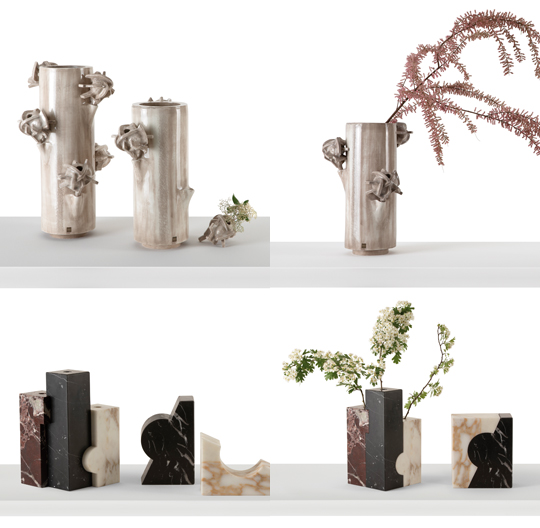 Atmosphere Collection (Bilqis Vase | Harria Vase)
Dengan gagasan menawarkan konsep hidup yang lengkap, elegan, dan fungsional, dalam beberapa musim terakhir, Giorgetti telah mendefinisikan gaya hidupnya sendiri juga melalui item Atmosphere Collection, serangkaian objek dekorasi yang disempurnakan. Proposal baru dari Atmosphere Collection melengkapi berbagai area seperti karpet, lampu gantung, vas, aksesori, dan permainan.  Kesenangan menikmati waktu luang, gairah, dan tantangan, koleksi ini menjadi protagonis khas Giorgetti dirancang dibawah arahan oleh Art Director Giorgetti, Giancarlo Bosio dan tim kreatifnya.


Atmosphere Collection (Dunes Lamp | Club Cigar Box | Polis Sculpture)
Di antara produk-produknya untuk tahun 2021, Diy adalah ''teka-teki'' yang terdiri dari kayu kenari dan ubin metakrilat yang terkandung dalam kotak kayu berharga, sedangkan Montecarlo adalah set poker dari kayu kenari padat yang tutupnya mereproduksi tekstur yang dirancang oleh Roberto Cambi: di dalamnya ada kepingan, dadu dan setumpuk kartu dari koleksi Centotto. Dan yang unik, Club adalah kotak cerutu dari kayu kenari yang direproduksi tatahan piktogram khas jenama.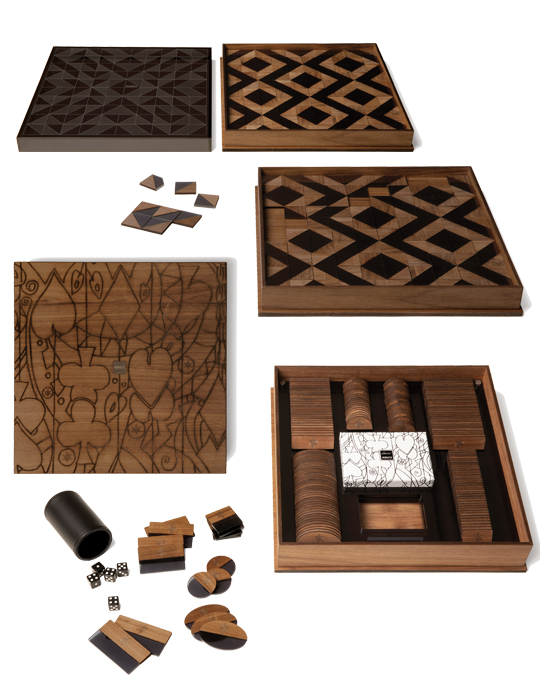 Atmosphere Collection (Diy Game | Monte Carlo Poker Set)
"When we develop the Atmosphere Collection we focus on what can complete our days, to make us happy. That's why we introduced the theme of play: it's fun and stimulating to work on these pieces that people always like very much." – Cecilia Angeloni of Giorgetti Creative Department –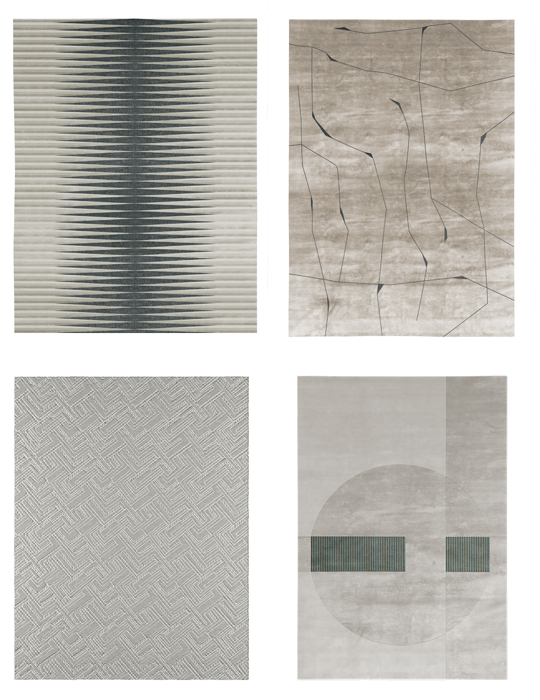 Atmosphere Collection (Frequence Carpet | Liling Carpet | Sataria Carpet | Shed Carpet)
Untuk Loose Pieces sendiri, merupakan koleksi di samping rangkaian furnitur utama, Loose Pieces menawarkan pilihan produk dengan bentuk dan bahan halus yang mudah disesuaikan dengan konteks gaya hidup apa pun. Karya-karya baru memperkaya dan memperbarui ruang dengan detail berharga.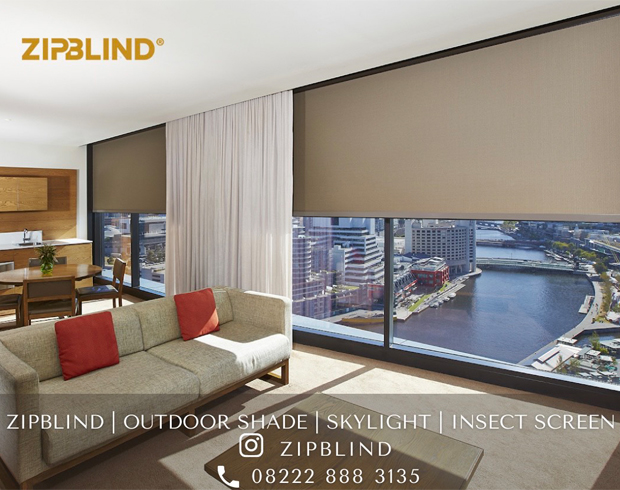 Presented by Zipblind
"When it comes the Clamp small tables and the Uyuni mirror, there are moments when it is wise to stop and understand that nothing more needs to be added." – Marco Bonelli and Marijana Radovic, M2Atelier –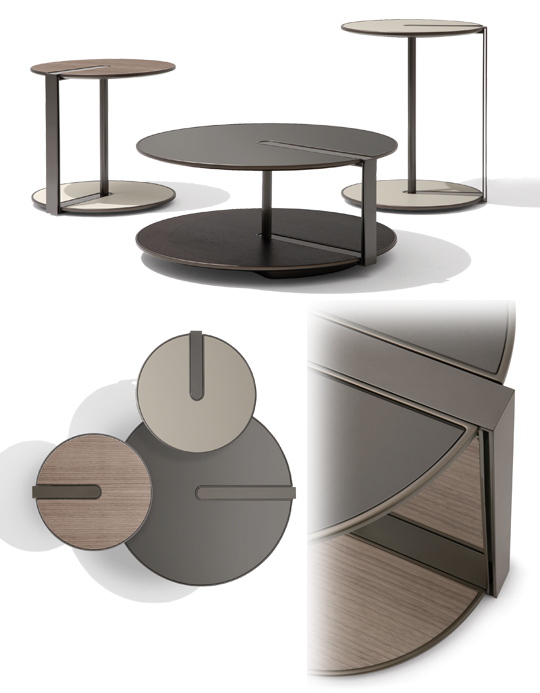 Loose Pieces (Clamp Small Table)
Dua objek yang benar-benar berbeda, tetapi berbagi interaksi sambungan yang halus, superimposisi geometris, dan hasil akhir glossy dan matte: elemen saling berpotongan untuk menciptakan minimalis estetika yang sangat elegan. Terinspirasi oleh tradisi pembuatan kabinet Giorgetti, Clamp seperti penjepit yang digunakan oleh pengrajin yang kemudian diinterpretasikan dalam struktur logam meja kecil. Tersedia dalam tiga ketinggian, dengan atasan dari kulit, kayu, atau kaca yang dicat, mereka dapat dirakit dalam interaksi formal yang indah.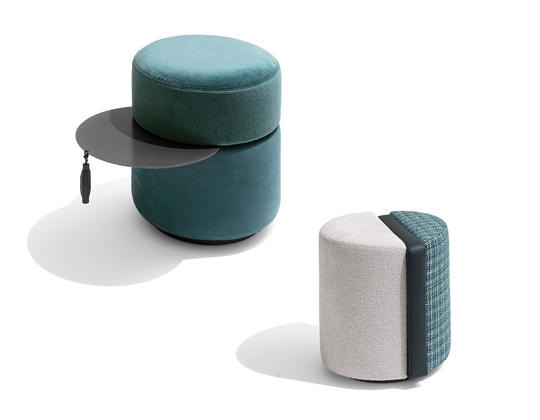 Loose Pieces (Otto – Summa Poufs) 
Permukaan kontras yang sama ditampilkan di Uyuni Mirror, yang permukaan reflektifnya mengacu pada Danau Bolivia yang memberikan namanya. Cermin ini tersedia dengan pencahayaan terintegrasi, dilengkapi dengan sakelar sentuh yang dimasukkan di bawah rak. Rak yang 'memotong' dari bentuk cermin terbuat dari kayu kenari solid dan dapat dilengkapi dengan  leather storage trays.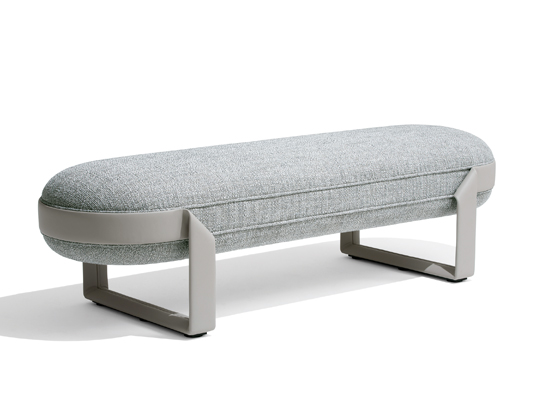 Loose Pieces (Shirley Bench)
Bentuk pita yang membuka, dilipat dengan halus, dan kemudian mulai mengendur lagi, sehingga tercipta  tanda dua dimensi menjadi volume. Hal ini merupakan ide di balik koleksi Shirley yang dirancang oleh Carlo Colombo untuk Giorgetti. Terdiri dari bangku dan cermin yang dalam kesederhanaan visualnya, menafsirkan salah satu dasar desain: 'shape is a function and vice versa'. Sekali lagi, kemurnian gaya Carlo Colombo memenuhi keahlian manufaktur Giorgetti dan dari kolaborasi selama satu dekade ini, karya furnitur yang timeless terbentuk, berhasil mendefinisikan ruang dan mengatasi tren sementara.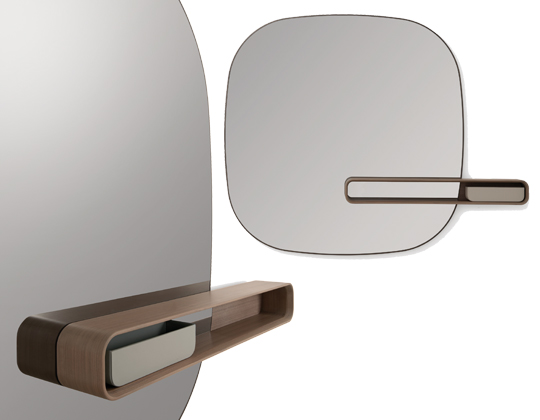 Loose Pieces (Uyuni Mirror)
"From a well-thought-out idea comes a good product, which will last forever: in the Shirley project the idea is precisely the bent metal ribbon that characterizes the collection and becomes a structural element of the piece. Working with Giorgetti means working with people and craftsmen who have a great passion for detail and an extraordinary ability to make the industrial process coincide with artisan experience: the creation of the ribbon that defines this collection expresses this concept at its best. Thanks to the company's collaboration, I was able to translate this idea into a family of products: when I have an intuition and manage to turn it into a strong, unique and immediately recognizable sign, I want it not to remain tied to a single object, but to become the theme of an entire collection." – Carlo Colombo –
Bangku kayu lapis poplar, empuk dan berlapis kain, adalah elemen oval lembut yang ditampung dan didukung oleh pita, yang dikoordinasikan dalam warna dan bahan dengan tempat duduk atau diusulkan dalam pergantian kulit dan kain. Elemen yang sama berjalan bersama dengan cermin di dinding dan mendefinisikan desain tepinya. Dalam hal ini, pita disajikan dalam versi kulit yang elegan. Cermin, yang dapat diposisikan secara vertikal atau horizontal, juga tersedia dengan pencahayaan terintegrasi dan sakelar on-off sentuh.
Dalam gaya khas Giancarlo Bosio, kemurnian bentuk geometris terinspirasi oleh efek tiga dimensi untuk menciptakan objek pahatan yang melengkapi ruang hidup dengan keanggunan bersahaja. Untuk 2021 Collection, Bosio dengan Centro Ricerche Giorgetti menghadirkan dua interpretasi elegan dari silinder dengan Otto Pouf dan Summa. Pentingnya karya ini dielevasi dengan detail tak terduga, memberikan varian baru memberi efek fun pada konsepnya. Sedangkan Summa, bentuk silinder telah dipecah menjadi elemen vertikal dan kemudian dipasang kembali dalam kombinasi warna dan bahan yang halus. Otto Pouf , di sisi lain, memainkan efek kejutan: kursi yang dilapisi kulit atau kain tiba-tiba memperlihatkan swivel tray table dari baja yang dicat.