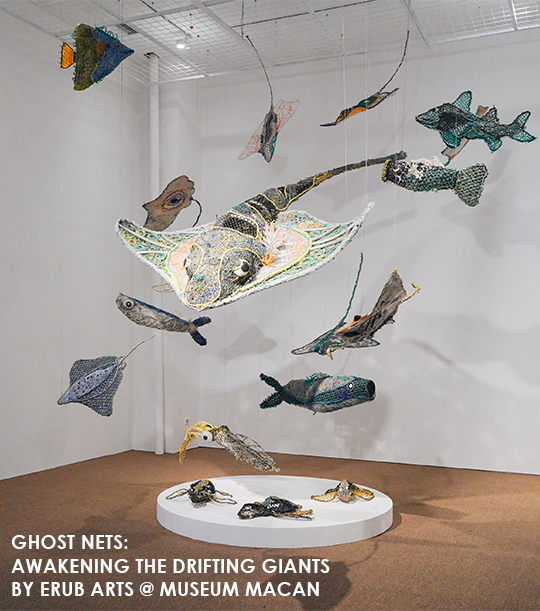 presented by

GHOST NETS: AWAKENING THE DRIFTING GIANTS BY ERUB ARTS @ MUSEUM MACAN
Published by Sugar & Cream, Tuesday 06 June 2023
Images Courtesy of Museum Macan, Australian Embassy Jakarta
Supported by Australian Embassy Jakarta
Museum Macan menampilkan pameran unik dari limbah pukat ikan atau jaring hantu, Ghost Nets: Awakening the Drifting Giants, yang dirangkai oleh kelompok seniman Selat Torres, Erub Arts, hingga 4 Juni 2023.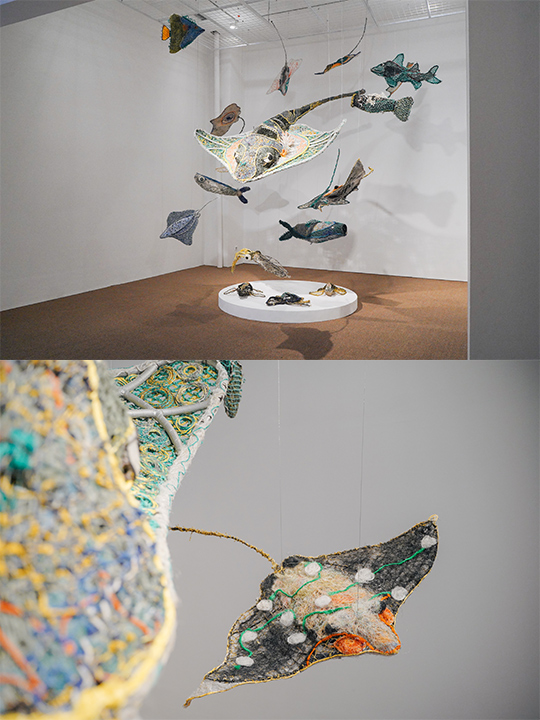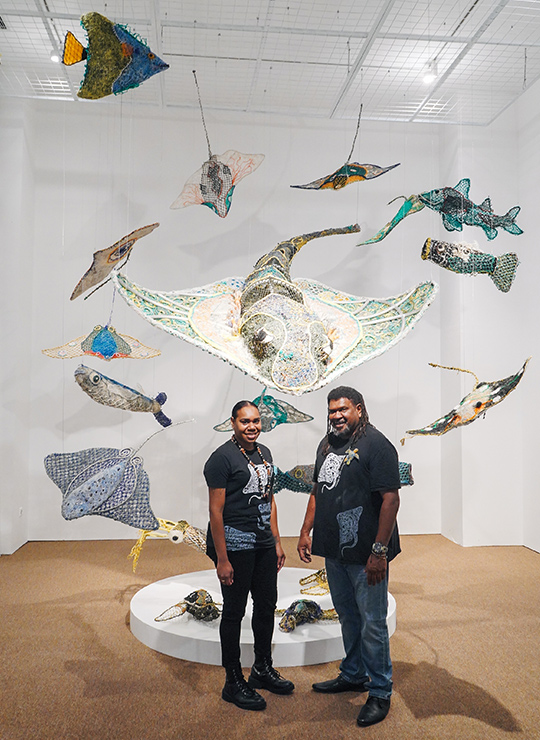 Lavinia Ketchell and Jimmy John Thaiday of Erub Arts

Presented by Interni Cipta Selaras
18 karya seni tenun tangan ini terinspirasi oleh oleh lautan yang menghubungkan Australia dan Indonesia. Karya ini pun dibuat sebagai platform untuk mengeksplorasi berbagai tantangan lingkungan hidup, termasuk pengurangan limbah plastik dan konservasi laut. "Menampilkan kawanan ikan, penyu laut, dan keluarga pari manta raksasa, koleksi karya seni ini tidak hanya memberdayakan sampah plastik, tetapi juga mendorong diskusi tentang bagaimana kita semua dapat berkontribusi bagi pengurangan sampah plastik dan menjadi pelindung lautan yang lebih baik," kata Duta Besar Australia untuk Indonesia, Penny Williams PSM.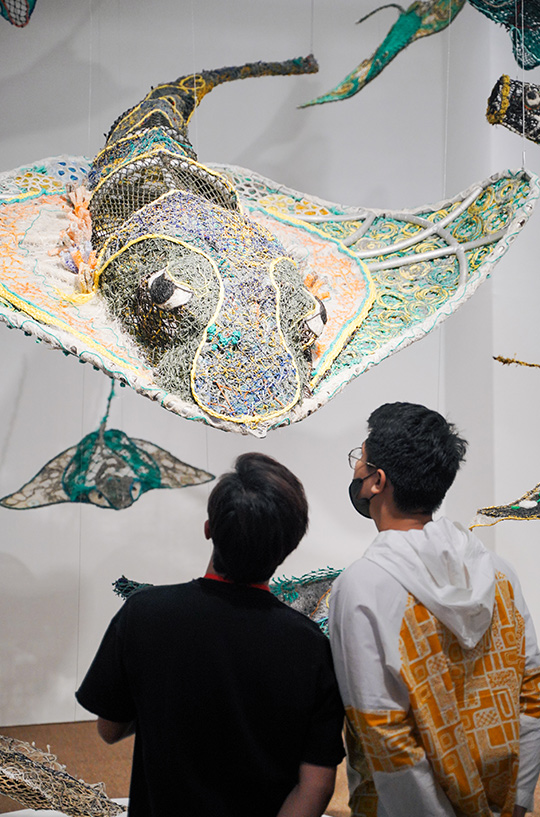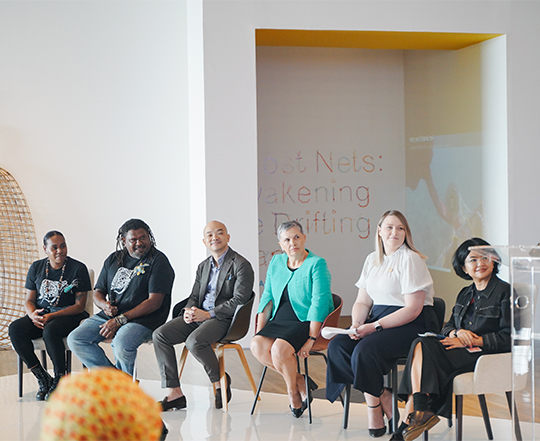 From left to right: Lavinia Ketchell (Erub Arts), Jimmy John Thaiday (Erub Arts), Aaron Seeto (Director, Museum MACAN), HE Penny Williams PSM (Australian Ambassador to Indonesia), Emma Bourke (Acting Counsellor Media, Public Diplomacy, Scholarships and Alumni, Australia Embassy), and Nin Djani (Curator, Education and Public Program)
Untuk mendukung pameran ini, Kedutaan Besar Australia Jakarta dan Museum MACAN juga akan mengadakan serangkaian lokakarya pendidikan dan bincang-bincang seniman yang dipimpin oleh Jimmy John Thaiday bersama Lavinia Ketchell dari Erub Arts. (AP)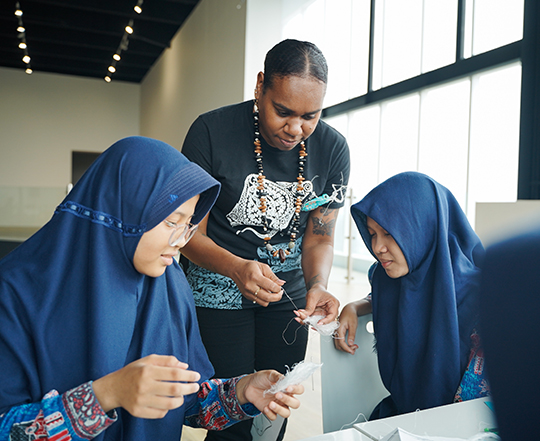 Lavinia Ketchell of Erub Arts with students from Madrasah Tsanawiyah Yasda