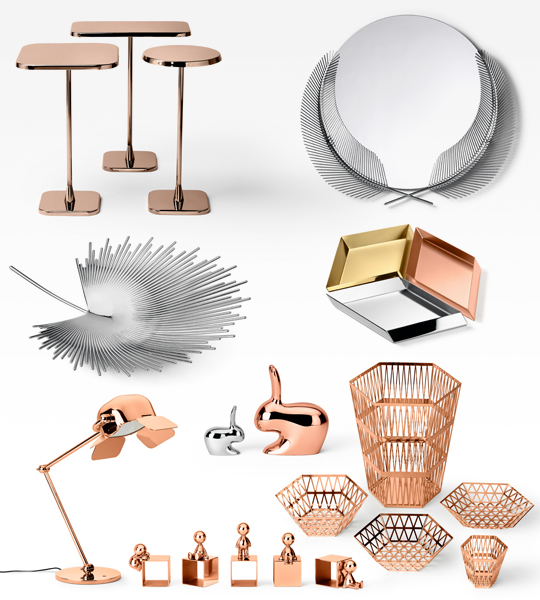 Ghidini 1961 – Maison&Objet Paris 2017
Published by Sugar & Cream, Thursday 16 February 2017
A Contemporary Touch – Brass Ensemble
Sudah menjadi rahasia umum bahwa Maison&Objet adalah sebuah ajang pameran desain dan pernak-pernik rumah bagi para pencinta dekor.  Dengan merilis koleksi baru ataupun melansir kembali koleksi yang sudah ada menjadi lebih unik dan menarik lagi diperkenalkan diajang tersebut. Seperti Ghidini 1961 pada M&O 2017 ini memamerkan koleksi Brass Ensemble dengan finishing yang baru memberikan sentuhan kontemporer pada koleksi yang sebenarnya sudah diperkenalkan pada 2016 lalu.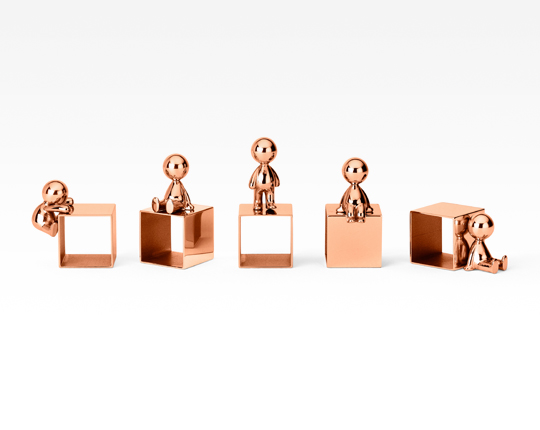 Omini Napkin Holder (rose gold)
Koleksi ini datang dari buah karya desainer Stefano Giovannoni dan beberapa desainer ternama lainnya seperti Andrea Branzi, The Campana Brothers, Elisa Giovannoni, Richard Hutten, Studio Job dan Nika Zupanc.


Opera Tables (copper bronze)
Dimulai dari garis halus copper bronze dan rose gold serta sentuhan cantik dari steel polished, chrome, gun metal juga black lacquered. Memberikan visual yang lebih menarik atas finishing yang dilakukan untuk this lively and eclectic collection. Perhatian yang lebih terhadap detail memperkaya koleksi ini menjadi lebih fleksibel untuk digunakan di setiap lingkungan.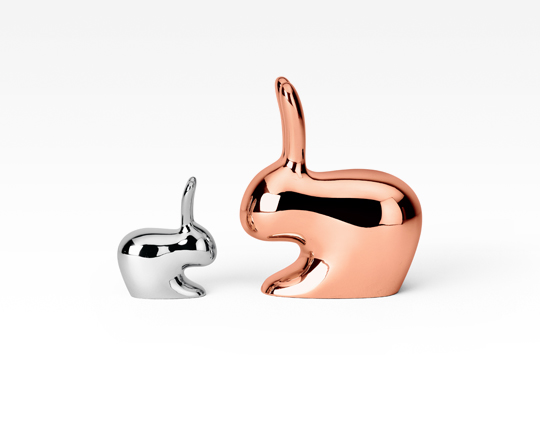 Rabbit Small & Big Paperweight (chrome & rose gold)
Pembaharuan yang dilakukan pada koleksi Brass Ensemble ini tidak hanya memperbanyak pilihan, tetapi juga menjadi sebuah kesempatan baik untuk memperkenalkan lebih lanjut keunikan material kuningan. Karena material kuningan merupakan salah satu logam kuno dan penting dalam kunci dunia kontemporer. (AP)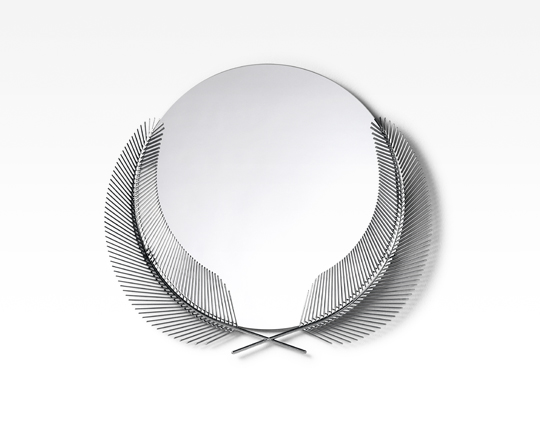 Sunset Mirror (chrome)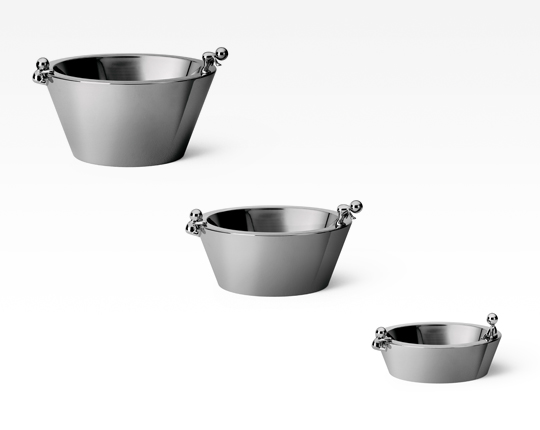 Omini Bowl – Big, Medium, Small (gun metal)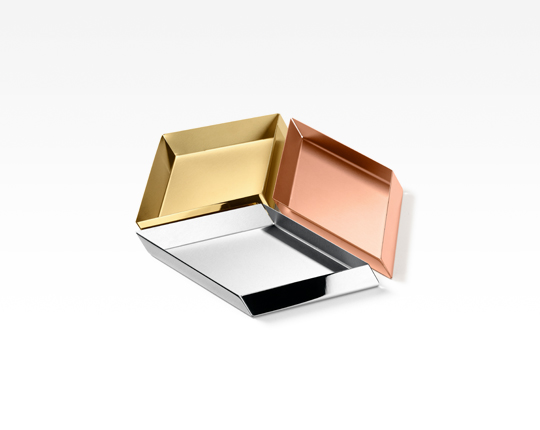 Axonometry (steel polished, rose gold, brass)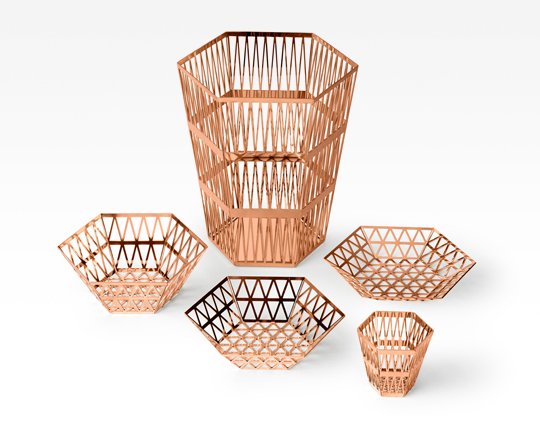 Bread Holder & Trash Bin (rose gold)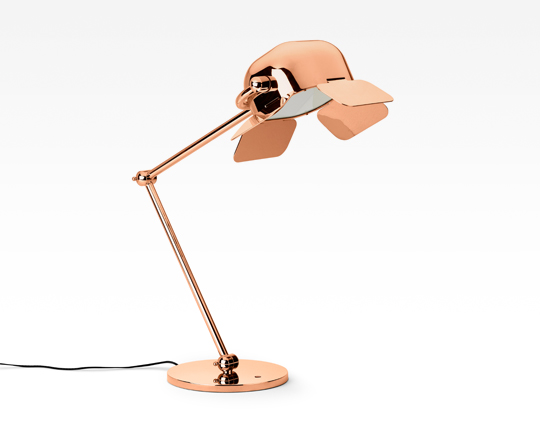 Flamingo Lamp (rose gold)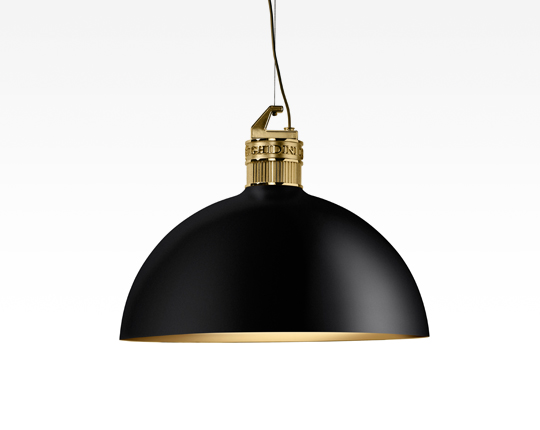 Factory Black Laquered Lamp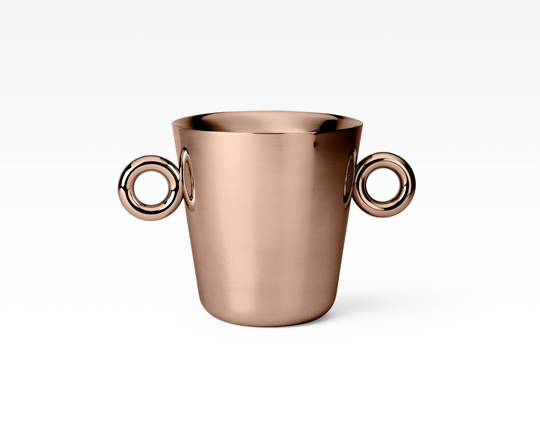 Double O (copper bronze)