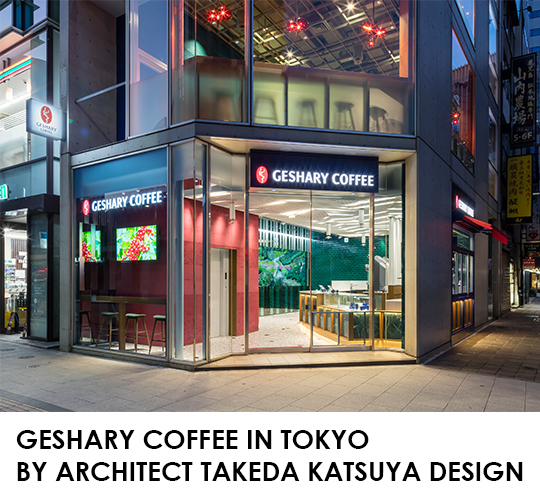 presented by

GESHARY COFFEE IN TOKYO BY ARCHITECT TAKEDA KATSUYA DESIGN
Published by Sugar & Cream, Tuesday 03 October 2023
Image and text courtesy by OGS Davide
Immersive coffee shop experience in Tokyo
From Japan to Italy and back to the roots, with an international flair and a mix of cultural and design influences. Takeda Katsuya, a Japanese designer who has been living and working in Milan for over twenty years, recently took on the design of the first exclusive Geshary coffee shop. The five-storey building, including the ground floor, is located in the heart of Tokyo, just a stone's throw from the Royal Palace, and offers an immersive experience in environments that tell the story of Geisha coffee, one of the finest coffee varieties renowned for its aroma and taste. With his expertise in both Japanese and Italian design, Takeda Katsuya has created a unique coffee shop that embodies the best of both worlds.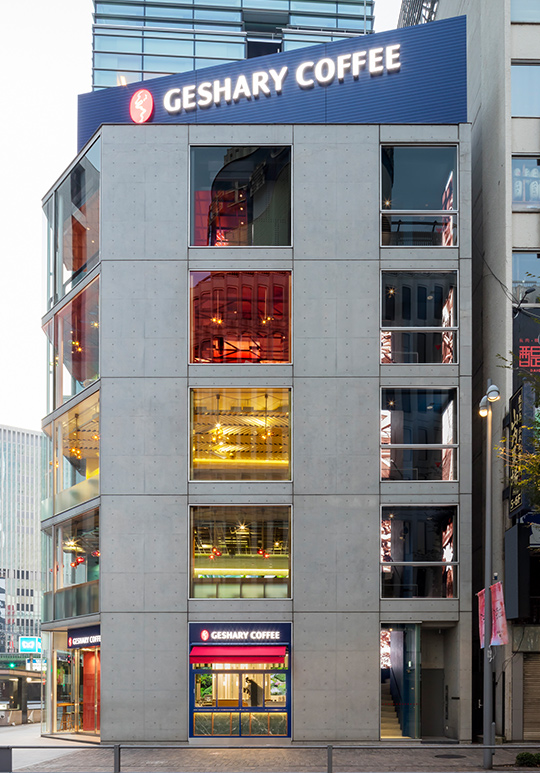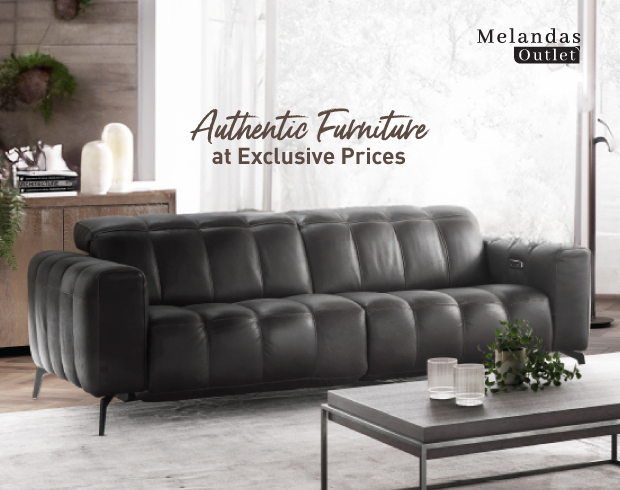 Presented by Melandas Indonesia
"Taste Different" is the motto at the heart of Geshary's philosophy, a company that produces and markets premium Geisha coffee. Geshary commissioned Takeda Katsuya's design studio to create its first experiential coffee shop in Japan. The aim was to create a coffee shop for a diverse clientele that could appreciate the quality of coffee from the designed spaces, where people could stop and stay for daily moments of conviviality or networking and co-working. Geshary Coffee is now a reference point and meeting place for coffee lovers in Tokyo.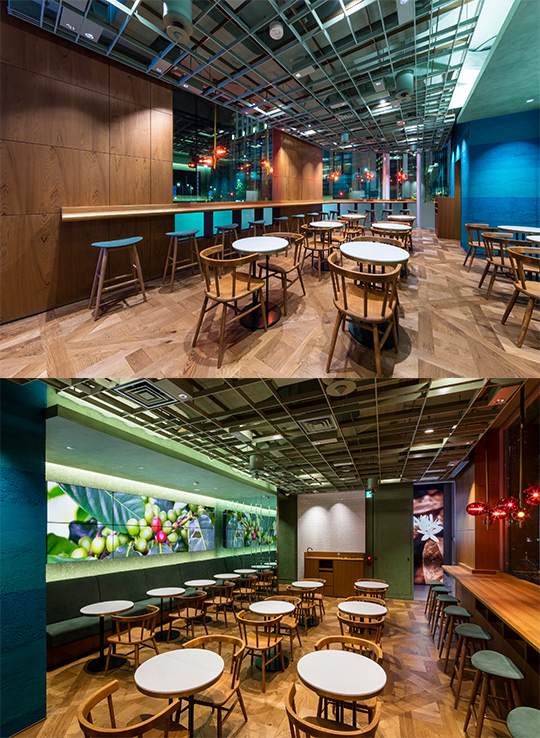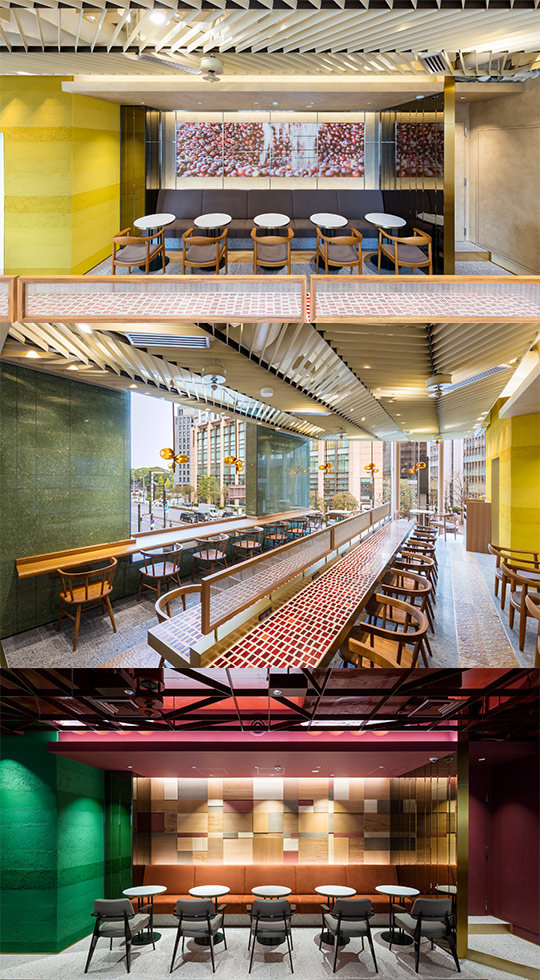 The coffee shop is based on the concept of a "Coffee Paradise," with each floor showcasing a different stage of coffee production from plantation to cup. The design studio's main objective was to highlight the value and exceptional quality of Geisha coffee by creating a unique atmosphere that captivates visitors and entices them to explore. The result is a coffee shop that offers a one-of-a-kind experience and elevates the coffee-drinking ritual to an art form.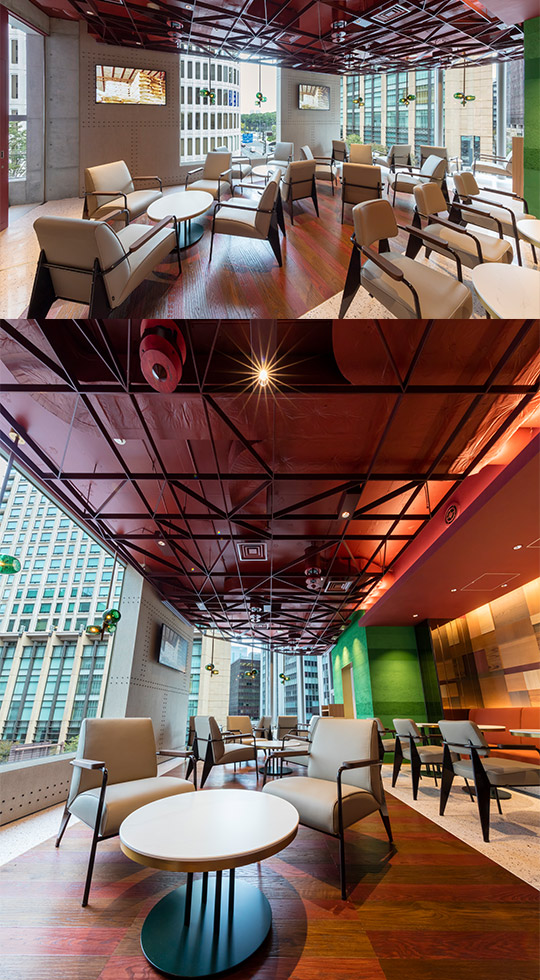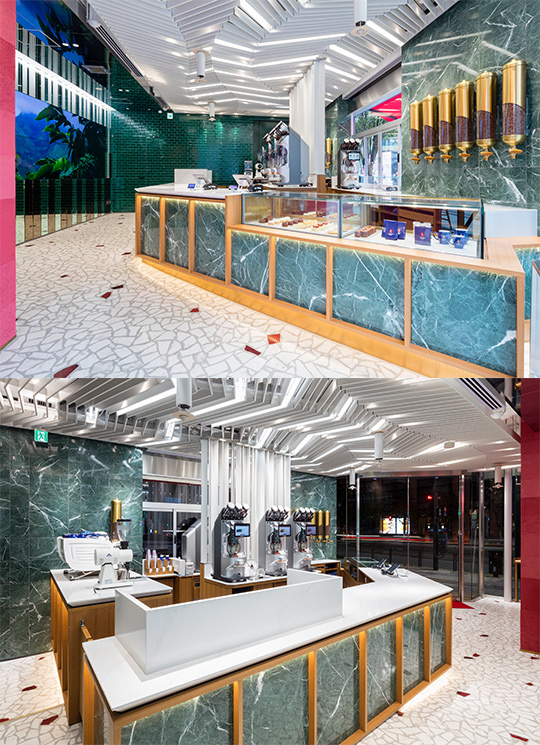 The Takeda Katsuya design studio has created a unique and distinctive brand identity design that encompasses five diverse conceptual approaches, each one eclectic and original, evocative of the rich history and production stages of coffee, from planting to harvesting and grinding. The result of this design approach is the culmination of thorough research and journeys to coffee cultivation plantations in Costa Rica, situated at an altitude of 1,300 meters, where coffee of Ethiopian origin is imported and cultivated using specialised methods, procedures, and treatments to obtain the finest quality coffee product.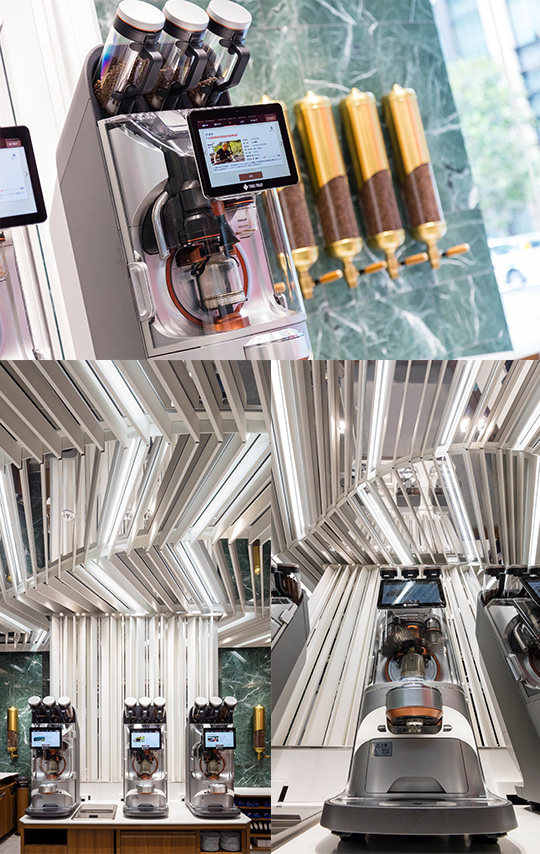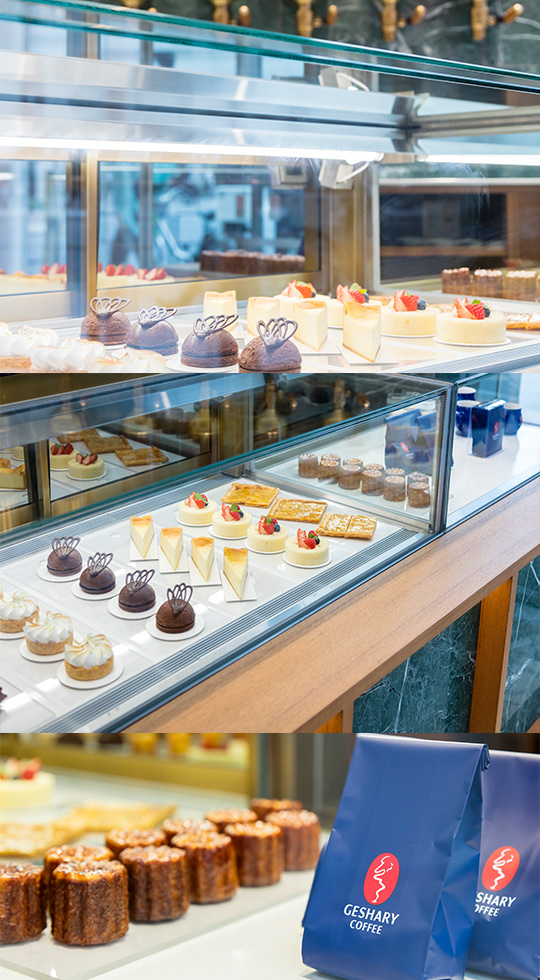 Each floor, with an area of approximately 50 square metres, features a distinct design that reflects the choice of materials, colours, shapes, and furnishings with strong references to the local area, which have been interpreted and incorporated into the interior design. Each floor follows the process of producing a cup of coffee, creating a unique and immersive experience for visitors. The main materials used in the project, which can be found in various shades throughout the floors, include terrazzo marble, parquet wood, glass, and metal.