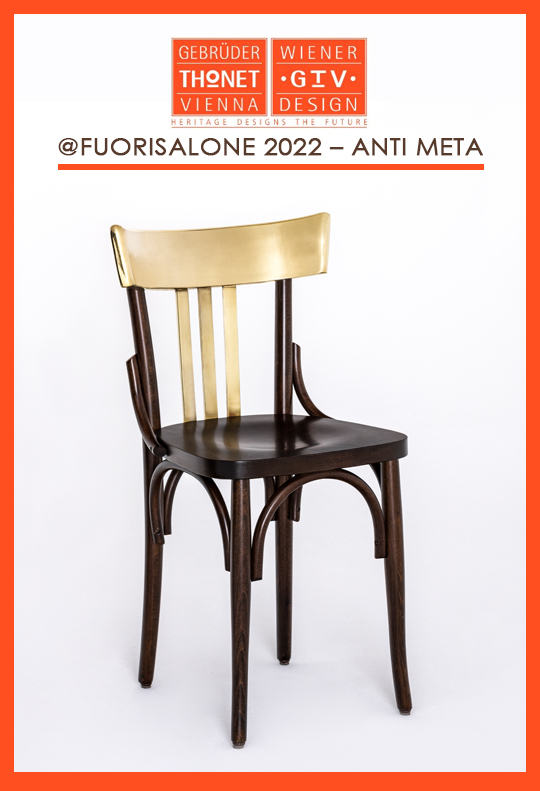 presented by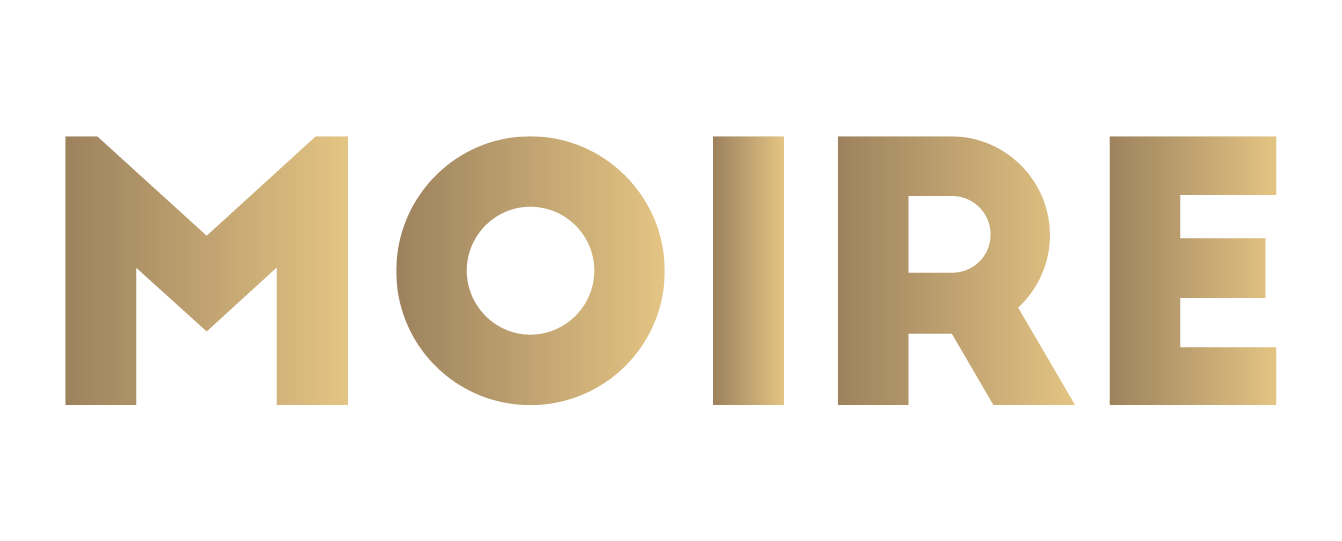 GEBRÜDER THONET VIENNA (GTV) @FUORISALONE 2022 – ANTI META
Published by Sugar & Cream, Wednesday 15 June 2022
Images courtesy of Gebrüder Thonet Vienna (GTV)
Metal Painting by Materica
Gebrüder Thonet Vienna (GTV) participates this year at the Fuorisalone with a project conceived by the architecture and design studio Storagemilano and which sees as its protagonist a new chair that incorporates the company's iconic styles, covered with a metallic finish. The installation will be open during the whole Milano Design Week.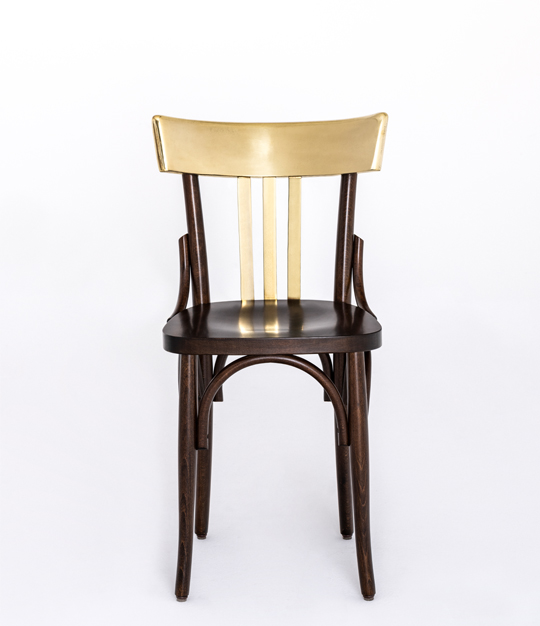 Storage studio in via Panfilo Castaldi opens its doors during Milan Design Week with the pilot project Anti Meta: in an era in which what is defined as a "destination" is radically changing our life and making us lose contact with reality, Anti Meta means daring importance to emotional physical and cognitive experiences, linked to matter, to physicality, to interaction.
The entire project recalls a broader and more in-depth reflections, that will be expressed in a capsule collection that will be presented in the autumn.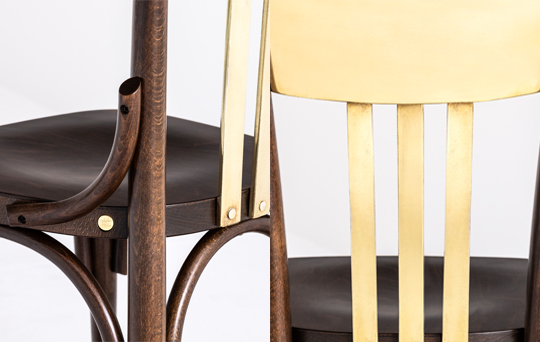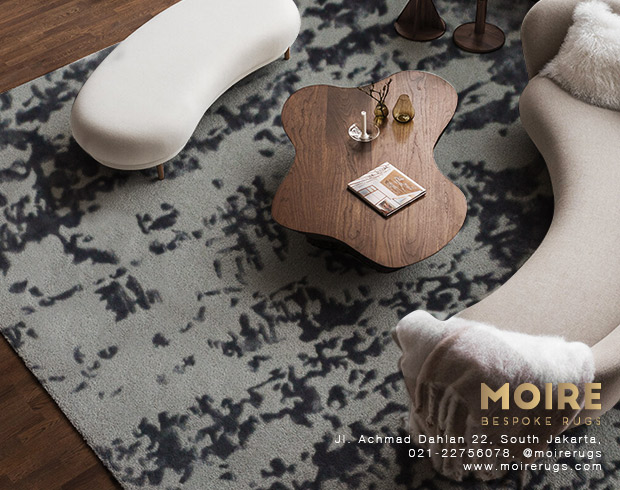 Presented by MOIRE Rugs
This installation, where in addition to the chair also the floor and walls will be covered with a special finish produced by Materica, an atelier specialized in high quality metal painting, is intended to be the pretext to tell a story and express a statement in which to affirm that dreams are the real men's wealth. In matter and space we find the first form of inspiration. In the lived experience and in the roots of experience, the energy for the future. The charm of craftsmanship and collective memory has always been a reason for analytical and design drive both for Storage Milano and GTV.
This chair was born under a wider design concept. A restaurant in Milan that will have as its name "Sogni". This place has been the inspiration for the whole project that will be also presented in autumn and involves GTV, under the creative guidance of Storagemilano to create a "site specific" product that tells an approach, a sensitivity.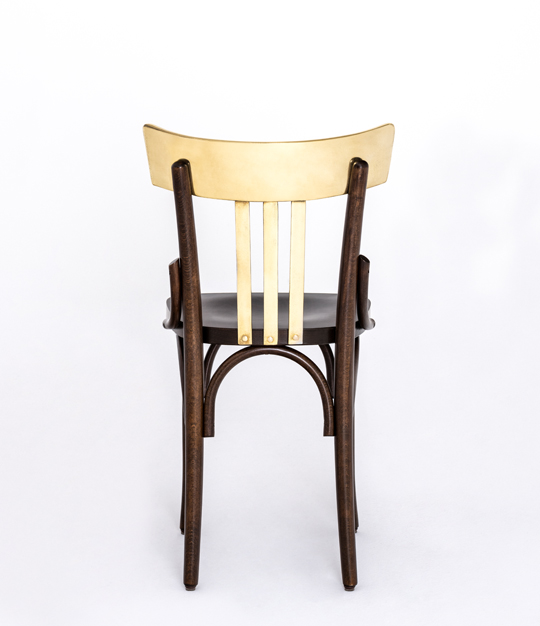 Through the use of existing elements and molds used for wood bending, a production and artisan process belonging to the history and DNA of Gebruder Thonet Vienna, a new chair is born. It is not a historical article, it does not belong to the group of historical pieces of the brand, yet it expresses its subject and function with particular simplicity and coherence, iconic. This project further consolidates the close collaborative relationship between the Storagemilano family and the company, always projected towards design research and new contaminations.