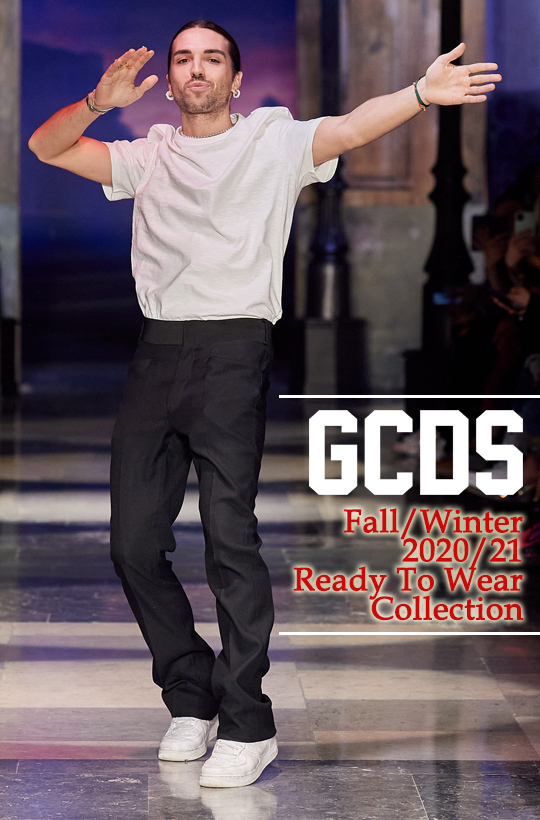 presented by

GCDS Fall/Winter 20/21 Ready To Wear Collection
Published by Sugar & Cream, Tuesday 31 March 2020
Text by Farida Esti, Image courtesy of GCDS
A World of Uniqueness and Fun
Kesan mendalam pada kampung halamannya di Napoli, Italia, menjadi inspirasi Giuliano Calza menciptakan koleksi GCDS Fall/Winter 2020/21. Nama jalan berbukit di Napoli, Vico Stella 10, dipilih sebagai judul koleksi yang ditampilkan pada Milan Fashion Week, 24 Februari lalu. Dan kali ini, Giuliano ingin menonjolkan keunikan dari setiap individu agar dapat terwakilkan melalui busana mix and match dari style masa mudanya.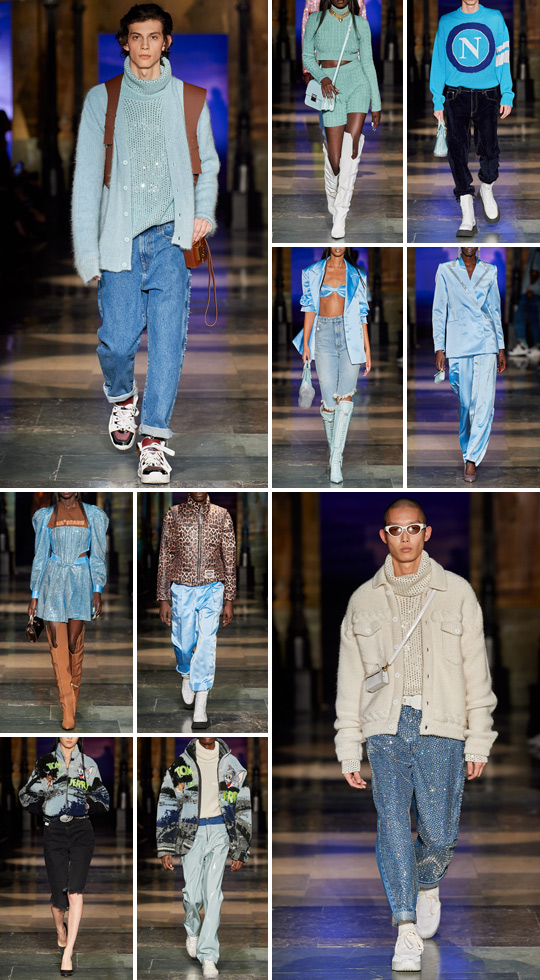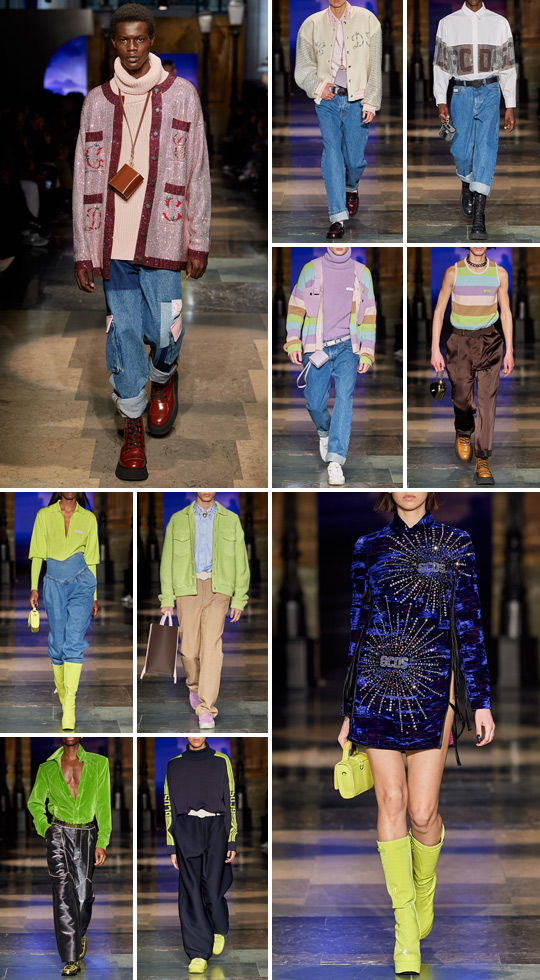 Koleksi ini memiliki gaya ala tahun 80-an hingga 90-an namun kontras dengan nuansa warna-warna lembut. Seperti celana denim model flare pants yang dipasangkan dengan sweater ungu, dilengkapi oleh aksesori kalung mutiara dan purse hitam. Coat berkerah lebar warna nude nampak sangat manis dikenakan bersama aksesori rantai di paha serta sepatu boot tinggi. Semua busana wanita yang dipamerkan mengingatkan pada budaya musik pop Amerika yang ikonis di tahun 90-an.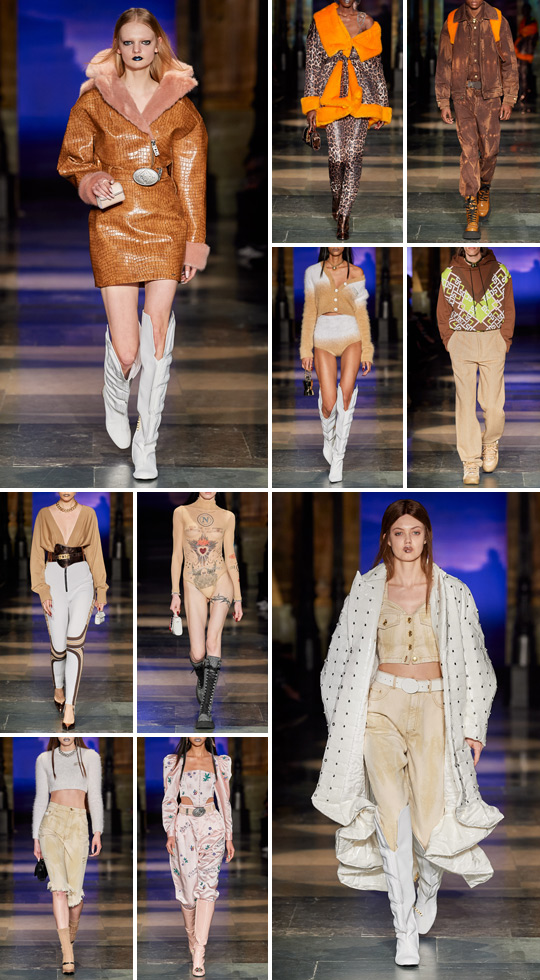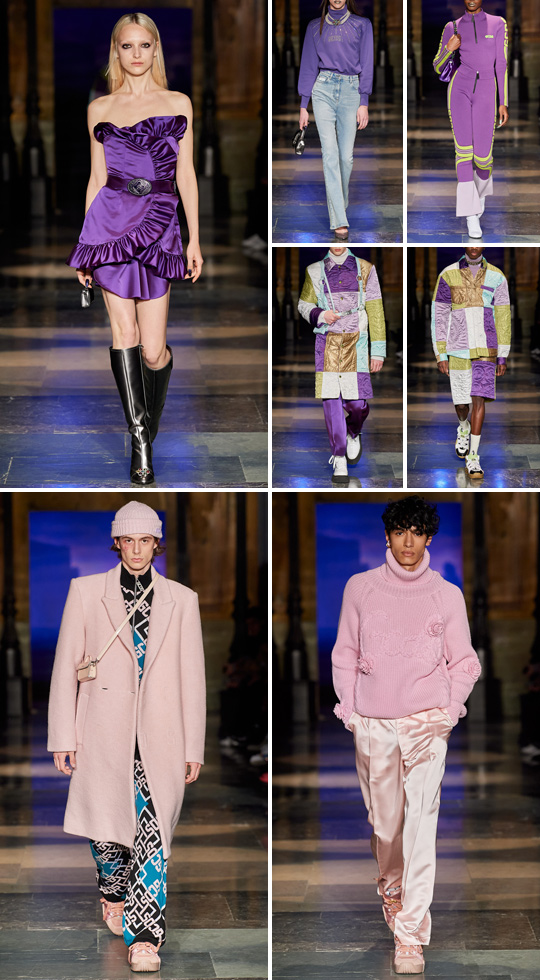 Untuk koleksi busana pria masih melanjutkan tema dari musim sebelumnya, namun menggunakan material baru yang lebih mendekati streetwear tradisional. Di antaranya seperti jaket bermotif leopard atau kemeja hijau terang berkerah lebar. Adapun style serba hitam yang mengingatkan pada gaya disko, yaitu baju rajut hitam dengan hiasan kristal berkilau dan tulisan GCDS di dada.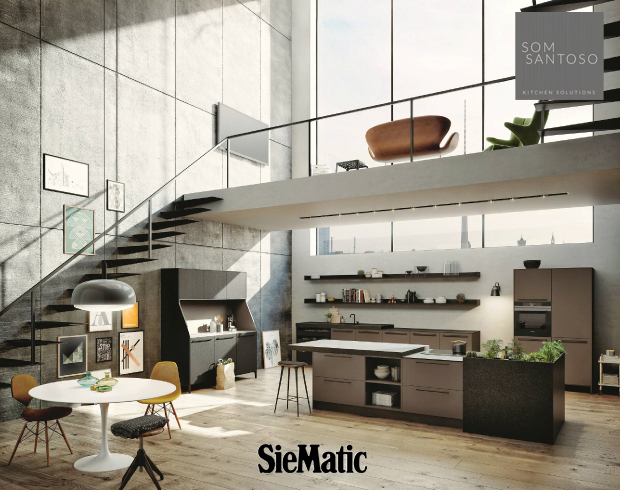 Presented by Som Santoso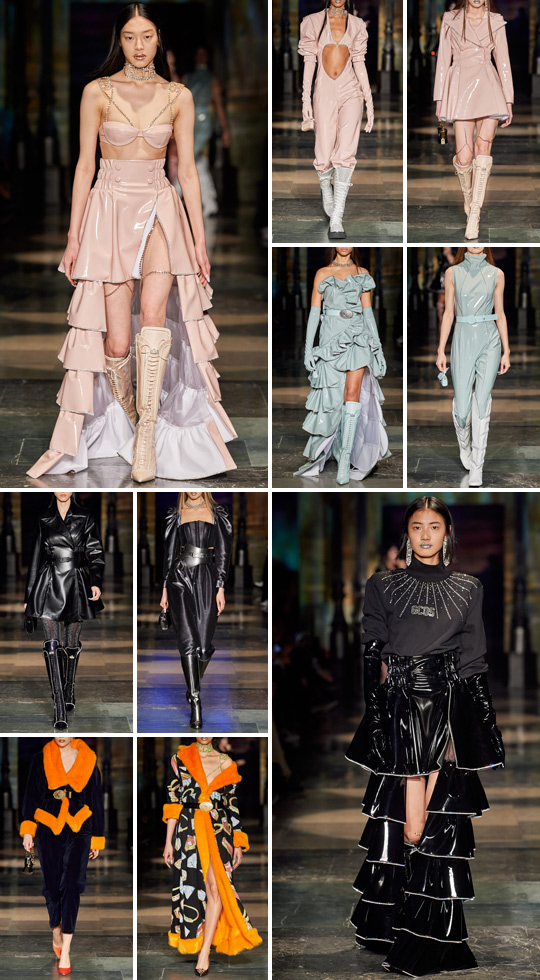 Kehadiran motif Tom & Jerry pada sepasang jaket untuk pria dan wanita cukup mencuri perhatian. Motif ini dipilih kerena dua tokoh kartun ikonis tersebut pernah muncul di Gulf of Naples pada tahun 1950. Musim ini juga menjadi kali pertama GCDS meluncurkan koleksi eyewear bersama dengan Marcolin, brand eyewear yang sudah mendunia. Secara keseluruhan, koleksi GCDS Fall Winter 2020/21 sangat sayang jika Anda lewatkan.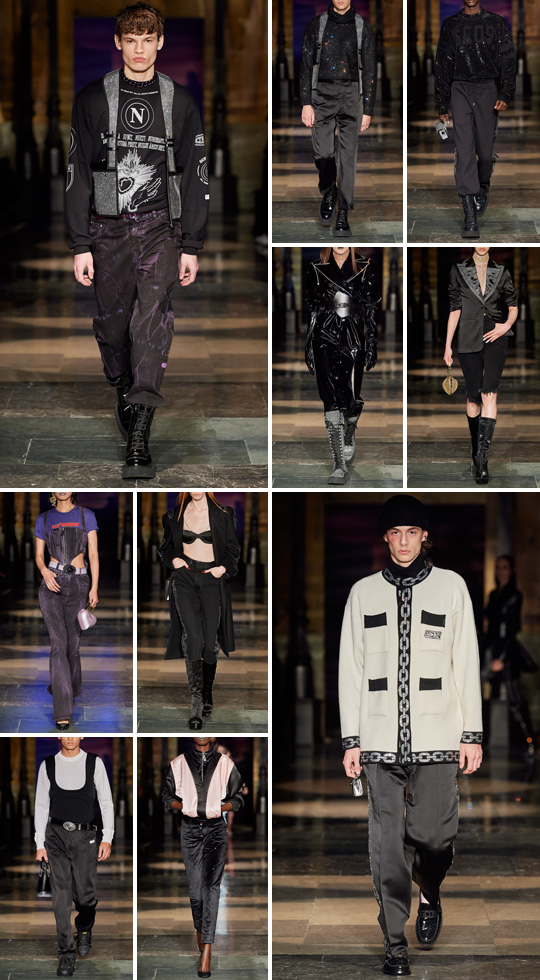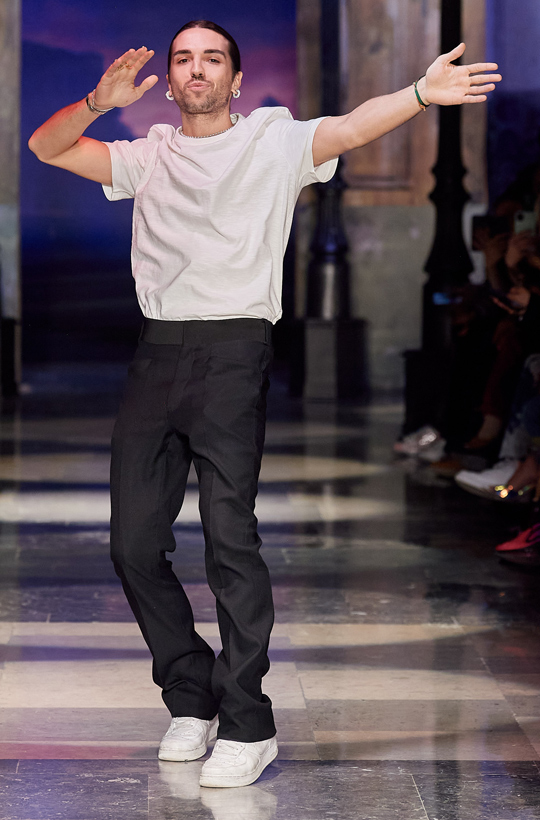 Giuliano Calza