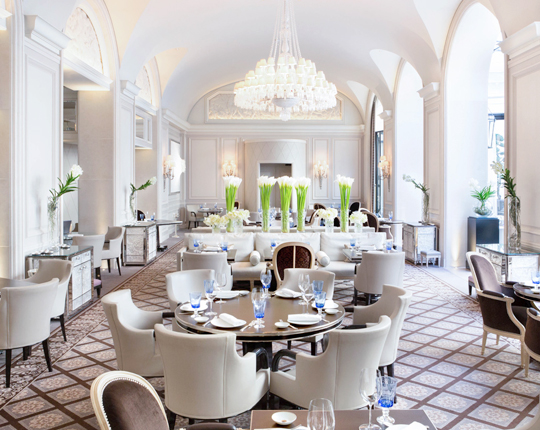 Four Seasons Hotel Paris – 3 Michelin Star
Published by Sugar & Cream, Friday 17 February 2017
Europe's Only Hotel With A Total of 5 Michelin Star
Four Seasons Hotel George V di Paris menjadi hotel pertama di dunia yang menjadi rumah bagi sebuah restoran dengan 3 Michelin Star yang dianugerahkan untuk Le Cinq Restaurant. Bersama Le George dan L'Orangerie, hotel mewah ini mengantongi keseluruhan sebanyak 5 Michelin Star.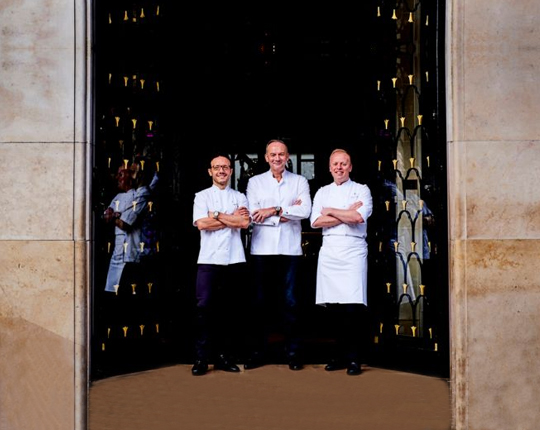 Kabar gembira ini datang melalui pengumuman dari 2017 Michelin Guide untuk Perancis yang meliputi restoran Le Cinq, Le George dan L'Orangerie, semuanya bersama-sama menyempurnakan kualitas bintang lima dari Four Seasons Hotel George V di Paris. Le George dan L'Orangerie diberi penghargaan masing-masing 1 Michelin Star pada edisi terbaru Michelin Guide dan bergabung dengan Hotel's France haute cuisine restaurant. Sedangkan Le Cinq mempertahankan penghargaan tertinggi dengan 3 Michelin Star untuk dua tahun berturut-turut. (AP)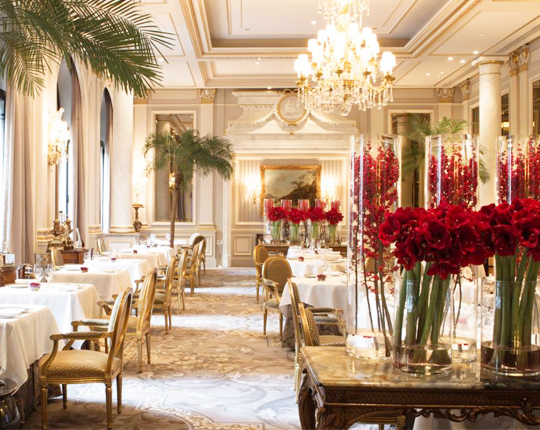 Le Cinq
"The third Michelin star for Le Cinq for the second consecutive year rewards the very essence of  today's cuisine and we strive to continuously evolve our style and techniques to instill an emotional connection with our guests." – Christian Le Squer, Le Cinq Head Chef.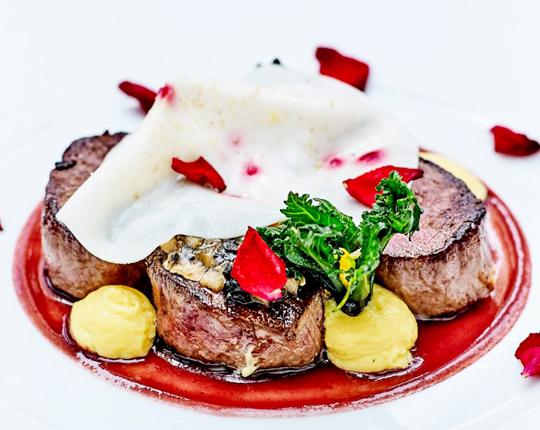 Le Cinq – Menu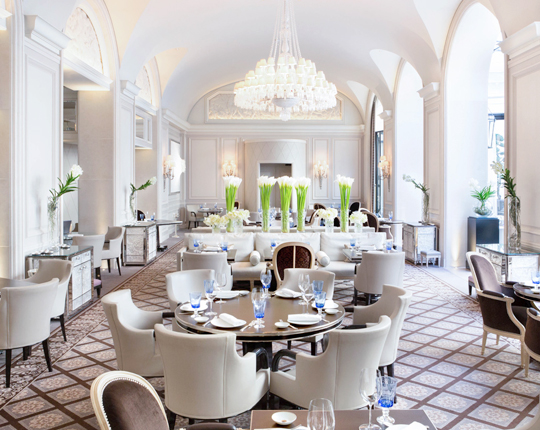 Le George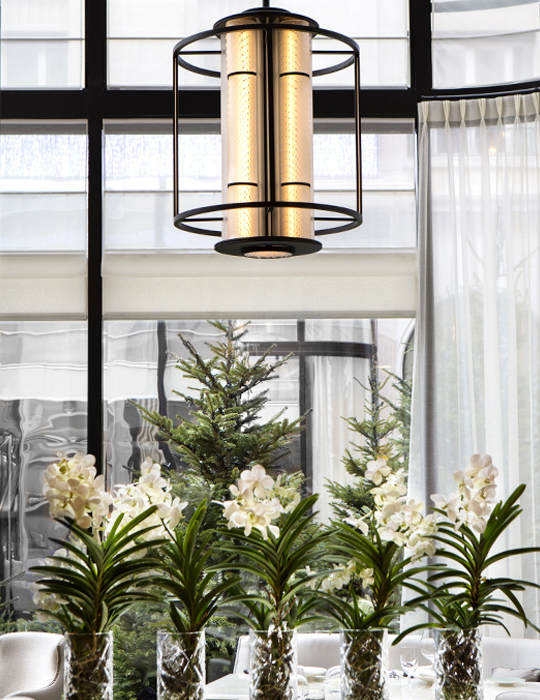 L'Orangerie