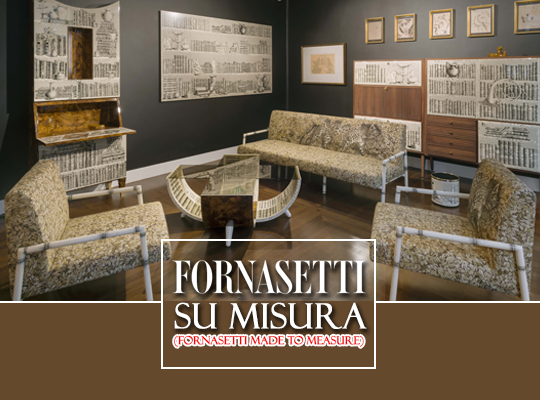 presented by
Fornasetti su Misura : Fornasetti Made to Measure
Published by Sugar & Cream, Friday 10 July 2020
Text by Dira Rohmatun, images courtesy of Fornasetti
A Place Where Imaginary Worlds Come to Life
Fornasetti melebarkan sayap kreatif bisnisnya dengan menawarkan jasa paripurna terbaru Fornasetti su Misura. Fornasetti su Misura atau dikenal dengan nama Fornasetti Made to Measure adalah jasa personalisasi terbaru dan inovatif dari Fornassetti, yang melipulit jasa interior hingga produk personalisasi by Fornasetti.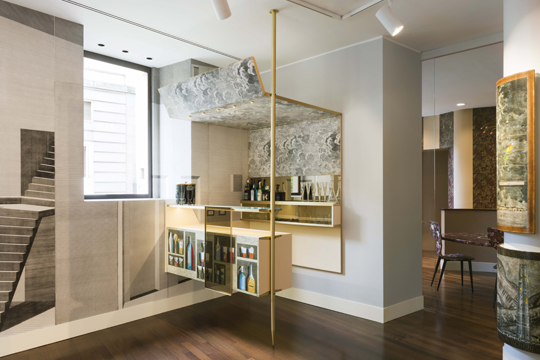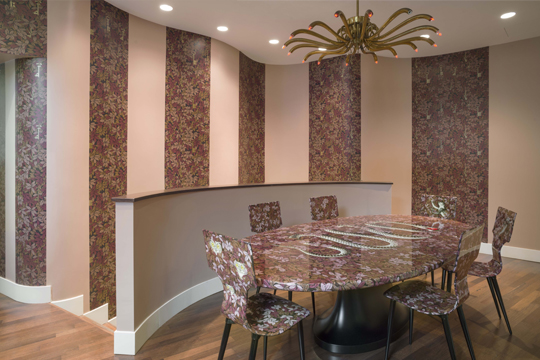 Seiring dengan bisnis terbaru tersebut, butik flagship yang berada di via senato 2, Milan, merombak sebagian interiornya sebagai showcase untuk ruang Fornasetti su Misura. Sebuah wadah yang didedikasikan untuk meretas inspirasi dan  imajinasi mengalir bebas dan memberi bentuk pada ide-ide baru dengan keseluruhan dekorasi interiornya yang memukau.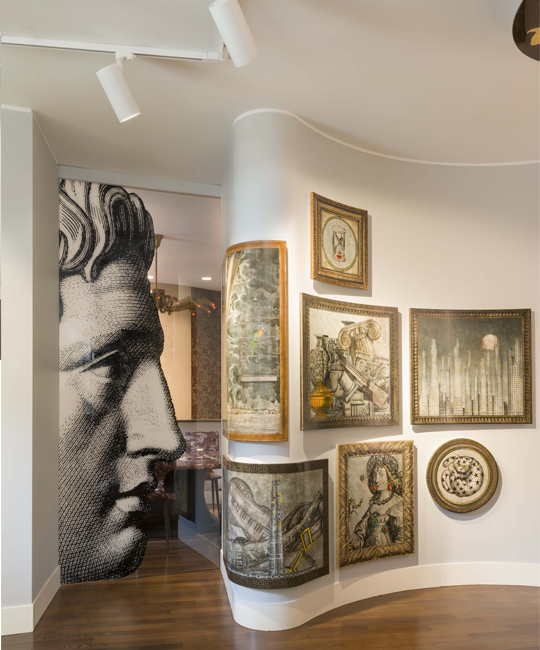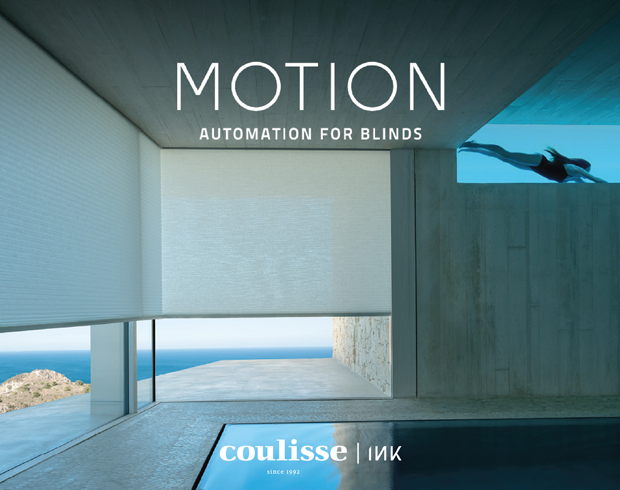 Presented by Coulisse | INK
Di dalam ruang yang cukup megah, pelanggan bisa melihat pembagian ruang berdasarkan kurasi hingga pada pemilihan produk-produk yang unik dari atelier Fornasetti. Selebihnya, butik flagship tersebut juga memperlihatkan koleksi yang menakjubkan lainnya. Tampak di area pintu masuk menawarkan beberapa contoh kreasi unik dan asli yang dibuat oleh Fornasetti. Dan ada juga ruangan dengan interior yang didesain khusus untuk pertemuan dengan arsitek, desainer interior dan studio desain – yang akan mendukung selama proses implementasi proyek agar berjalan maksimal.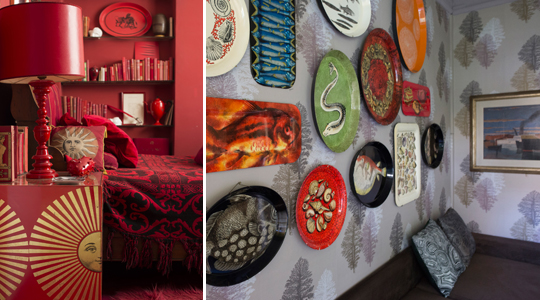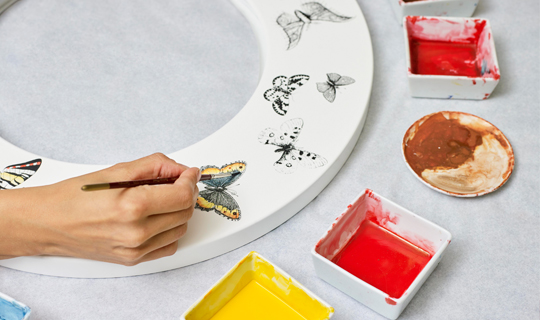 Layanan eksklusif Fornasetti su Misura ini menggunakan keinginan pelanggan sebagai dasar untuk menentukan serta memodifikasi desain dan aksesori furnitur dengan menyesuaikan kebutuhan proyek, yang dipersonalisasi secara khusus oleh Fornasetti. Seperti diketahui keseluruhan desain Fornasetti berkisar tidak jauh dari drama imajinasi yang artistik, di mana pekerjaannya masih melibatkan artisan dan keterampilan tangan.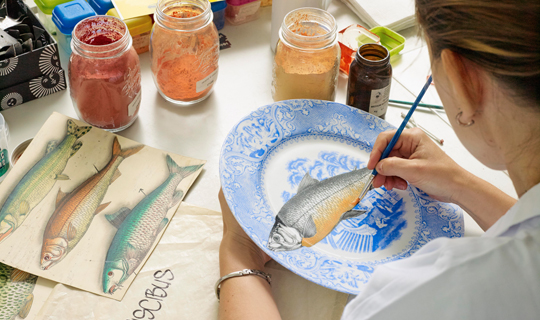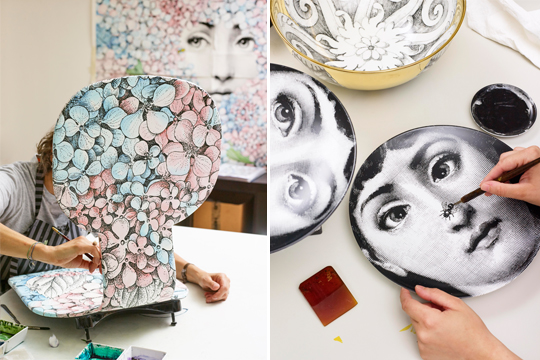 Selama bertahun-tahun, Fornasetti telah mempertahankan minat dalam proyek-proyek yang dipesan lebih dahulu, mempersonalisasikan interior rumah, kapal pribadi dan suite mewah. Seperti yang dilakukan oleh Piero Fornasetti yang selalu bereksperimen dengan jenis proses desain apa pun, untuk menciptakan ruang ataupun karya yang menakjubkan. Salah satunya saat berkolaborasi bersama Gio Ponti, Ia merancang sejumlah interior yang dibuat secara khusus pada suite mewah di kapal Andrea Doria. Salah satu contoh ikonik dari estetika Fornasetti, yang menampilkan keseluruhan rangkaian "Zodiaco" didekorasi dengan unsur-unsur berbentuk binatang dan antropomorfik, yang dipadukan dengan planet dan bintang. Tak hanya itu, Fornasetti juga merancang Fornasetti Suite di Mandarin Oriental, Milan, atas undangan dari Citterio-Viel & Partners. Sebuah inovasi kreatif yang kaya akan imajinasi dan fantasi, yang melekat dalam Milanese Atelier ini.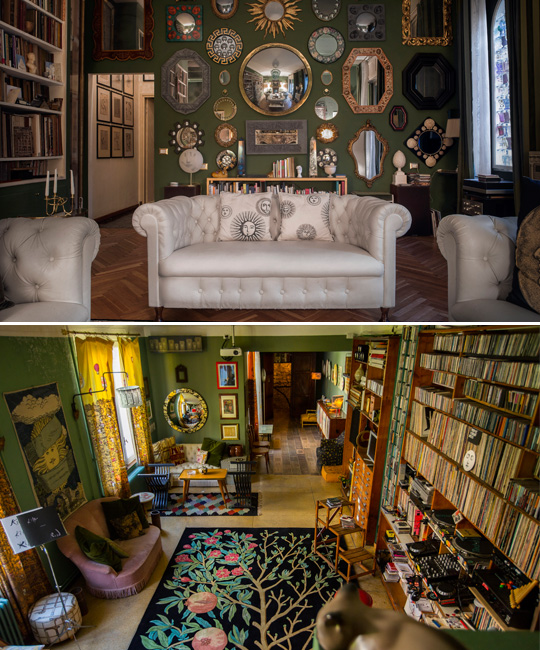 Mengikuti tradisi bersejarah ini, hari ini "Fornasetti su Misura" (Fornasetti Made to Measure) menafsirkan kembali kegiatan yang dibuat khusus, dengan prinsip pendirian yang sama seperti biasa. Imajinasi memainkan peran sentral dalam proses kreatif. Sementara produksi mengikuti metode dan model artisanal tradisional, menjadikan setiap artefak ciptaan terlahir dengan artistik yang unik.