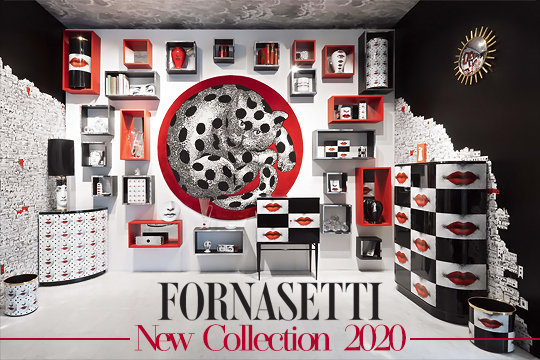 presented by

Fornasetti New Collection 2020
Published by Sugar & Cream, Tuesday 18 February 2020
Text by Auliya Putri, Images Courtesy of Fornasetti
Hypnotic Power
New season, new bright and appealing collection by Fornasetti. Mengawali tahun 2020 ini Fornasetti melansir koleksi terbaru yang ditandai dengan gaya budaya pop yang sudah menjadi ciri khasnya. Memadukan nuansa modern dalam estetika abadi yang meleburkan nostalgia dan imajinasi menjadi satu.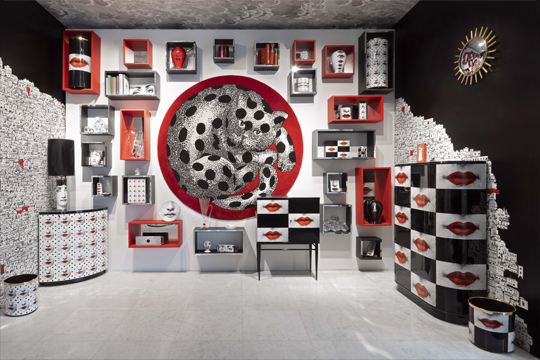 Koleksi terbaru ini terdiri dari beragam furniture, aksesori, hingga glassware dan produk lainnya yang patut dijadikan koleksi, bagi Anda para penggemar maupun yang sedang mencari pemanis ruangan. Ekspresi unik dalam gaya Fornasetti di lambangkan dengan visual bibir berwarna merah yang ditampilkan dengan sangat menonjol, menjadi kontras unik pada latar hitam-putihnya. Mengintensifkan kekuatan hipnotis sebagai bentuk fokus utama yang mencuri perhatian. Dimana bibir merah juga menyimbolkan sebuah karisma dari vitalitas dan gairah semangat.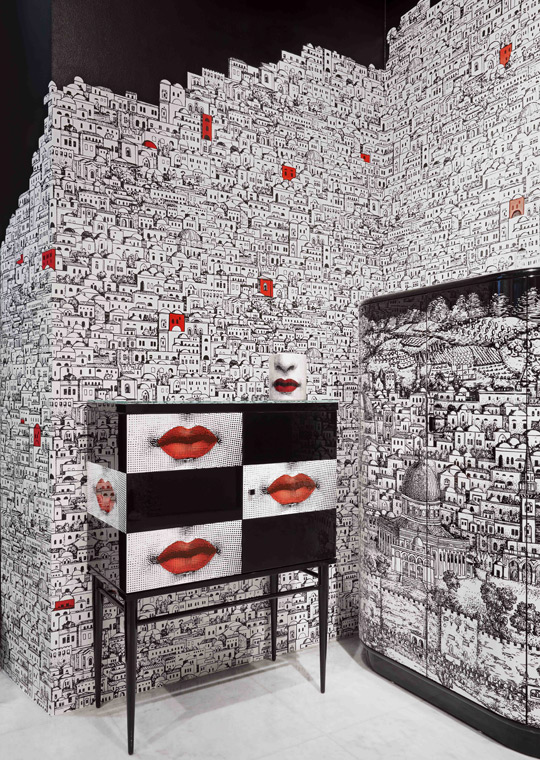 Mengingat hari Valentine yang sebentar lagi akan datang, sepertinya koleksi terbaru ini pun bisa menjadi ide menarik untuk hadiah kepada orang terkasih. Ada sisi romantis sendiri dalam visual yang ditampilkan, bukan? Koleksi Fornasetti bisa Anda dapatkan di The Papilion, Kemang – Jakarta Selatan.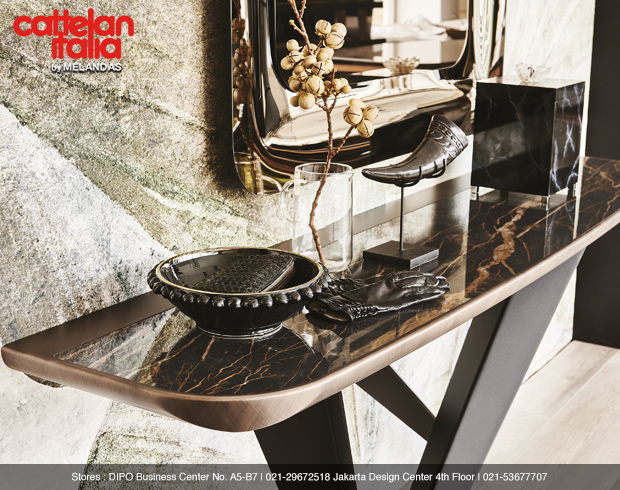 Presented by Melandas Indonesia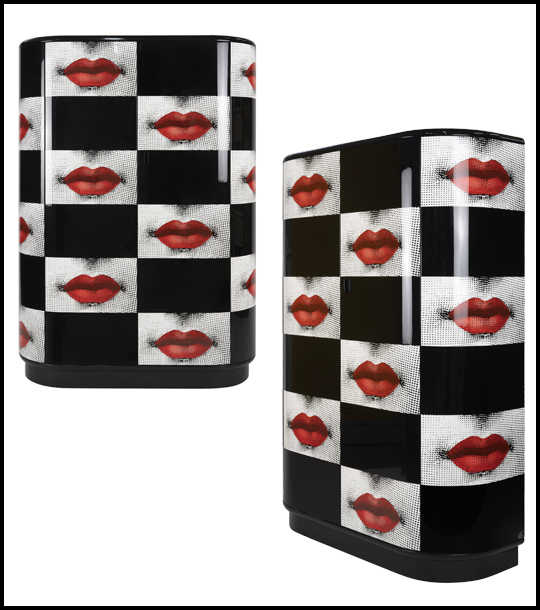 Curved Cabinet Kiss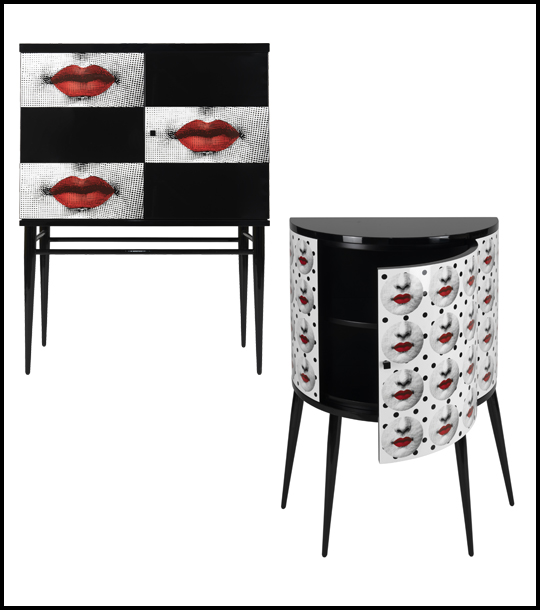 Raised Cabinet Kiss, Consol Comme Des Forna'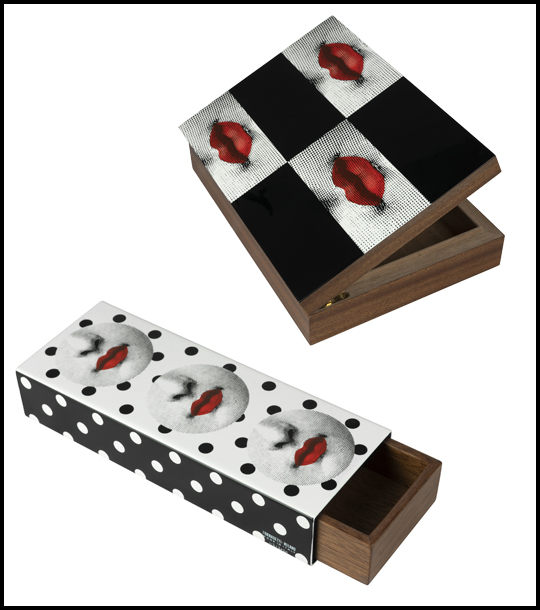 Box Kiss, Comme Des Forna'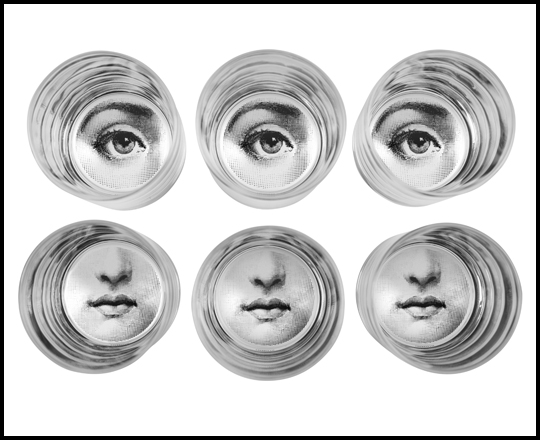 Set 6 Glasses Occhio E Bocca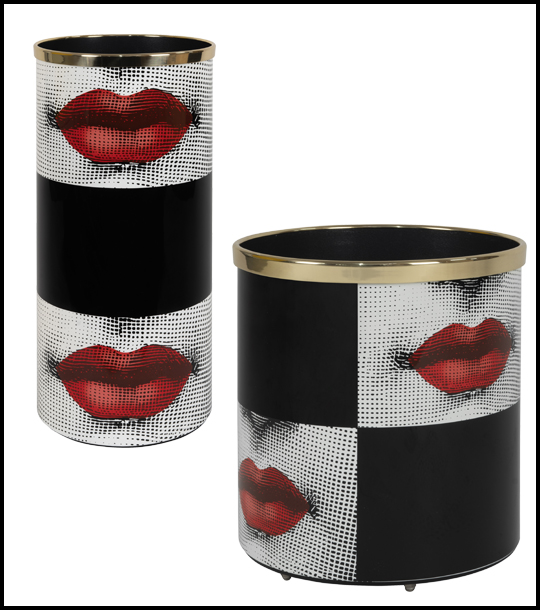 Umbrella Stand Kiss, Paperbasket Kiss