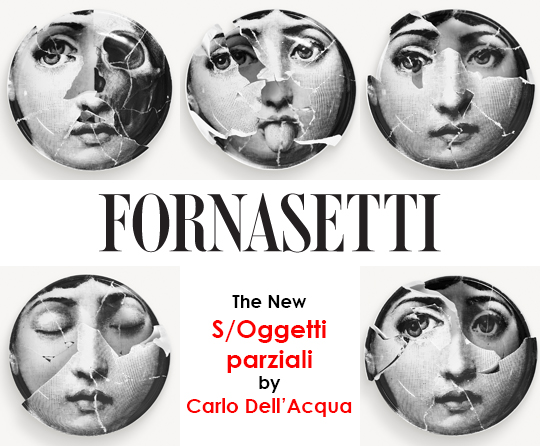 presented by
Fornasetti Cult. – The New "S/Oggetti parziali" by Carlo Dell'Acqua
Published by Sugar & Cream, Tuesday 13 July 2021
Text by Auliya Putri, Images Courtesy of Fornasetti
A New Life
"Beauty must be broken daily to remain beautiful," ucap Virginia Woolf, seorang penulis ternama dunia. Mungkin ide ini berjalan seiringan dengan bagaimana seniman Carlo Dell'Acqua membuat karyanya.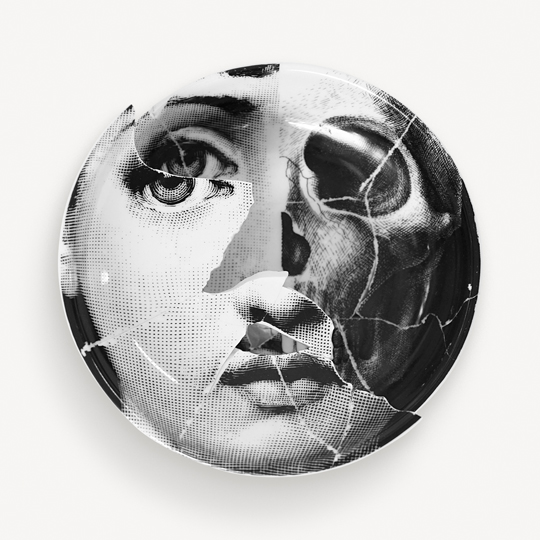 Setelah mempresentasikan karya di gerai Fornasetti di Milan pada September 2019 lalu, sang seniman kini menambahkan beberapa karya pada sebuah seri yang ia beri judul "S/Oggetti parziali". Melalui seri ini Carlo Dell'Acqua diajak untuk bermain pada karya ikonis Atelier khususnya pada objek yang dihiasi dengan wajah Lina Cavalieri. Bila sebelumnya ia mengerjakan pda objek piring dan teko, kali ini seniman memfokuskan pada produk lainnya yaitu asbak. Dimana ia seakan 'merusak' dan 'mencabik' produk yang kemudian disusun ulang secara acak, dengan hasil sebuah karya seni unik pada benda sehari-hari.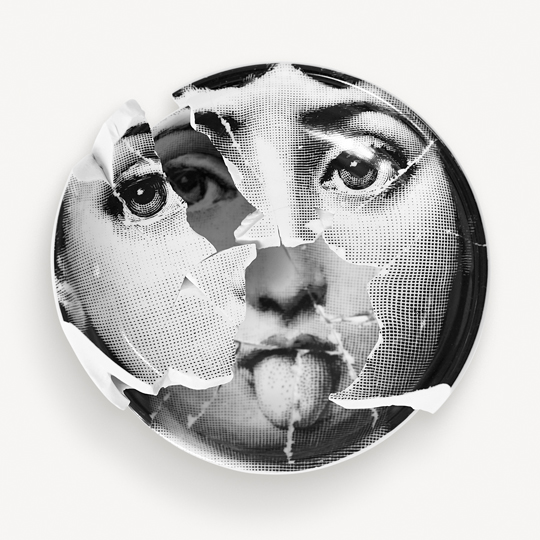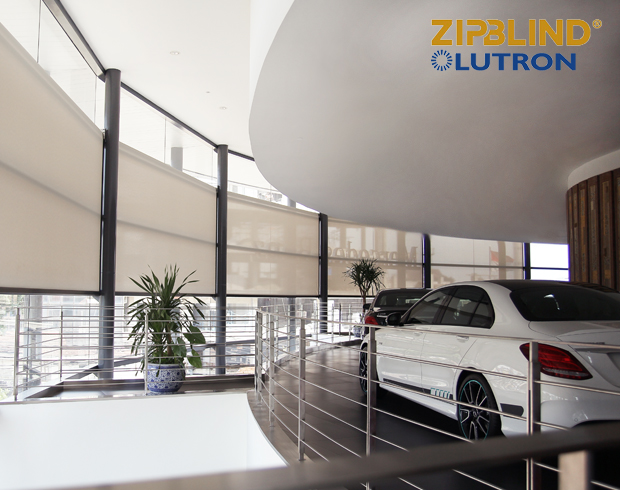 Presented by Zipblind
Proyek ini hadir berkat Fornasetti Cult.  yang dikepalai oleh Valeria Manzi dan Barnaba Fornasetti, Artistic Director of the Milanese Atelier. Dimana inisiatif ini merupakan bagian dari proyek #Fornasettipresenta yang disusun sebagai ruang untuk penelitian, dialog, dan penyerbukan silang artistik. Seniman kontemporer bebas berinteraksi dengan alam semesta Fornasetti dan menafsirkannya kembali dalam bentuk objek, ruang, atau ide.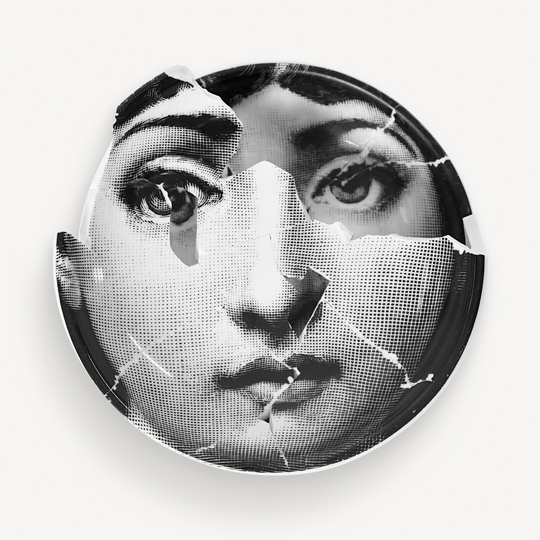 Fornasetti Cult. merupakan asosiasi nirlaba yang didirikan pada 2019 di dalam Fornasetti atas prakarsa Valeria Manzi dan Barnaba Fornasetti. Menjadikannya sebagai ruang untuk penelitian dan implementasi inisiatif seni dan budaya, peluang untuk berbagi pengetahuan dan dialog antar generasi. Melalui pameran, puisi dan tinjauan sastra serta proyek editorial dan musik, Fornasetti Cult. bertujuan untuk menyampaikan pesan artistik, mendorong penggunaan imajinasi dan sirkulasi pikiran yang bebas.