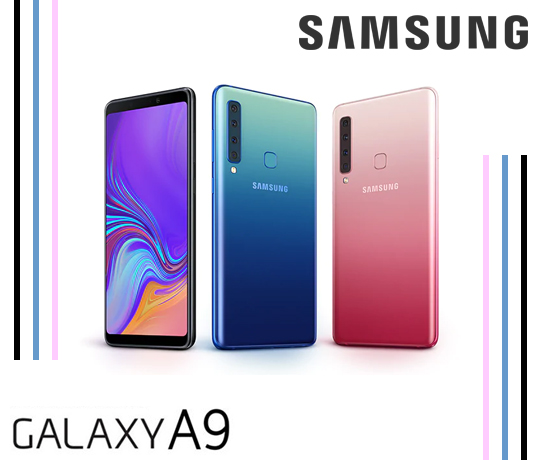 Samsung Galaxy A9 Captures Moments with 4 Rear Cameras
Published by Sugar & Cream, Thursday 13 December 2018
Text by Dira Rohmatun, images courtesy of Samsung
Start to #CaptureLifeDifferently with Galaxy A9
Anda penyuka fotografi? Sepertinya, ini adalah saat untuk Anda mencoba Samsung Galaxy A9 yang telah dirilis bulan lalu.
Mengusung konsep unik, Samsung menggebrak pasar Indonesia dengan menyematkan empat rear camera pertama di dunia yang dibekali dengan kapasitas memori penyimpanan 128 GB dan micro SD berkapasitas hingga 512 GB – siap mengabadikan momen mu dalam satu genggaman. Memiliki desain ramping dan ergonomis yang pas digenggam, Galaxy A9 tampil berani dengan mencerminkan karakter generasi kekinian yang senang berekspresi melalui konten visual dengan pilihan warna gradasi seperti Caviar Black, Lemonade Blue dan Bubblegum Pink.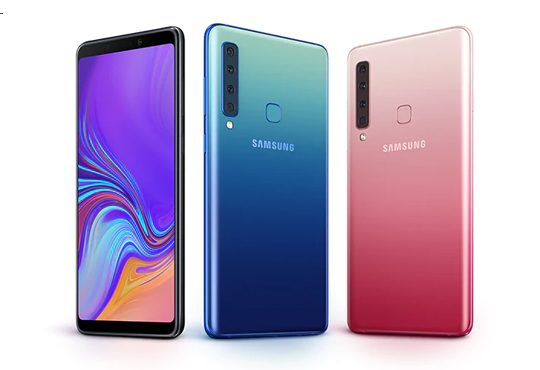 Caviar Black, Lemonade Blue & Bubblegum Pink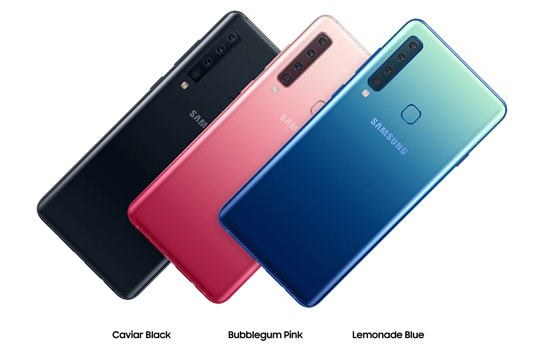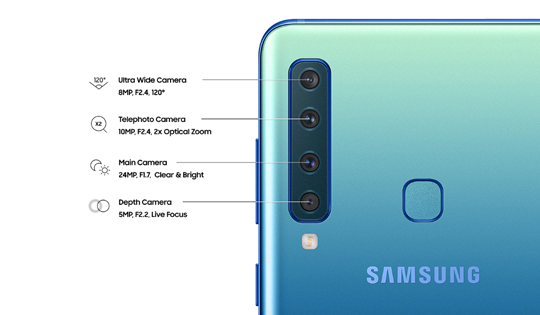 Dengan fungsi yang berbeda pada setiap kameranya, Galaxy A9 mampu mengantarkan ekspresi mu untuk mengeksplor lebih banyak angle foto demi menciptakan visual terbaik bersama Lensa Ultra Wide 120° yang dapat menangkap lebih banyak objek dalam satu frame dengan sudut pandang yang lebih lebar daripada lensa normal.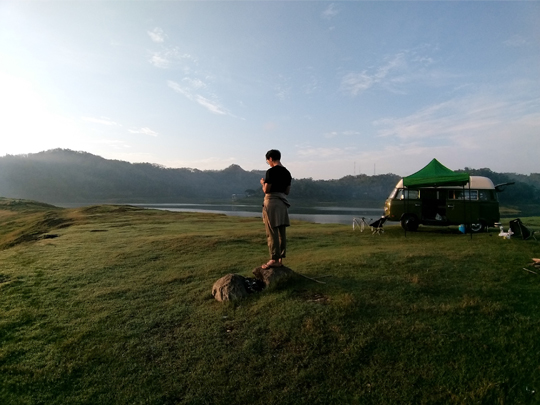 Lensa Ultra Wide 120°
Serta melihat lebih dekat tanpa kompromi dengan Lensa Telephoto 2x Optical Zoom untuk pengambilan gambar close up yang lebih detil bahkan dari jarak jauh dengan kualitas bagus.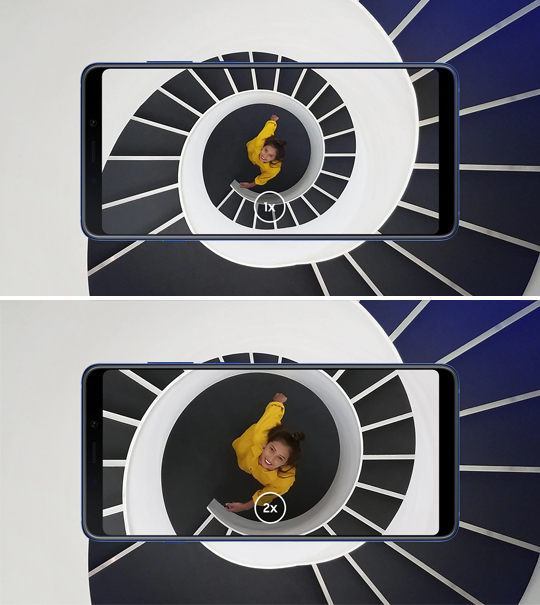 Lensa Telephoto 2x Optical Zoom
Untuk kebutuhan pengambilan gambar dengan kondisi yang minim cahaya, dapat menggunakan Main Camera beresolusi 24 MP dengan bukaan f1.7. Dengan bukaan yang besar, lensa ini dapat menangkap cahaya lebih banyak sehingga menciptakan foto berkualitas dengan gambar yang jernih dan cerah dalam kondisi apapun layaknya seorang profesional Scene Optimizer. Berkat Scene Optimizer ini, kamera Anda sekarang lebih pintar, mampu mengidentifikasi subjek dan menyesuaikan pengaturan warna dan saturasi yang pas untuk foto terbaik dalam sekejap.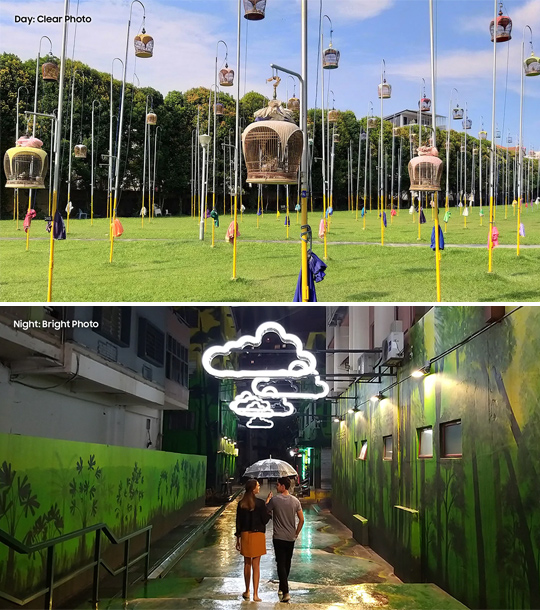 Main Camera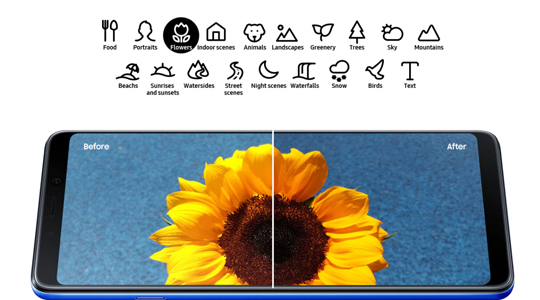 Features Scene Optimizer
Sementara itu, adanya Lensa Depth pada kamera keempat Galaxy A9, dapat membebaskan kreatifitasmu untuk mengambil foto bokeh yang memukau.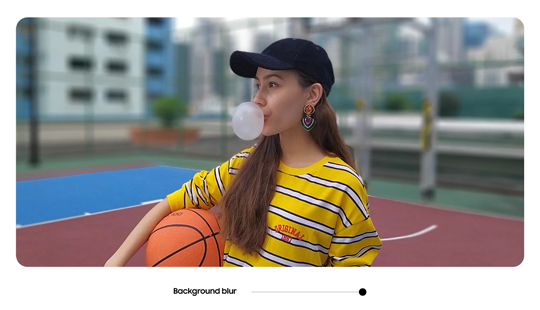 Depth Camera & Main Camera Blur
Lain lagi dengan fitur Selfie Focus serta Smart Beauty pada kamera depan Galaxy A9 berkapasitas 24 MP yang didukung pro-lighting, juga dapat menciptakan selfie terbaik mu dengan pencahayaan yang sempurna.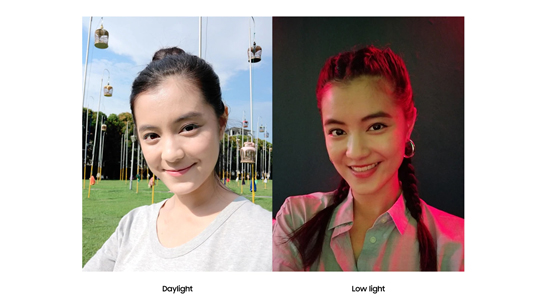 Front Camera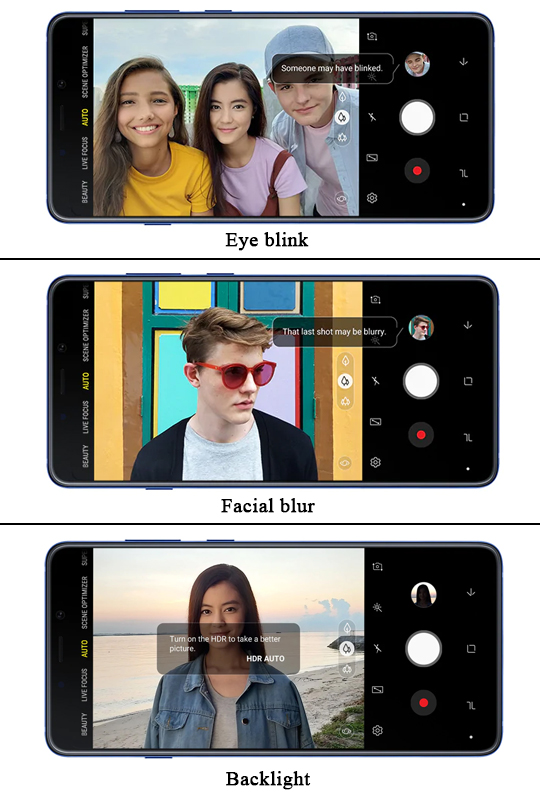 Tak hanya itu saja, untuk menikmati hiburan dan kemudahan tanpa batas, Galaxy A9 juga dilengkapi dengan Bixby Vision dan Voice untuk pengalaman belanja online yang mudah di Samsung Galaxy A9, serta teknologi audio Dolby Atmos yang memberikan pengalaman menonton cinema dengan suara yang lebih jelas. Dan hadirnya tampilan layar infinity 6.3" Full HD+ dengan teknologi Super AMOLED dan daya baterai sebesar 3,800 mAh yang telah didukung oleh teknologi fast-charging tipe-C, membuat Galaxy A9 terasa nyaman digunakan karena tak memiliki batasan untuk melakukan banyak hal hanya dengan mengandalkan satu smartphone saja.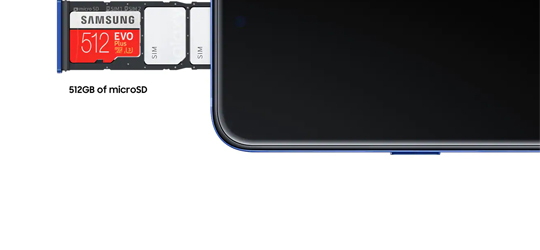 So, let's start to #CaptureLifeDifferently with Samsung Galaxy A9.