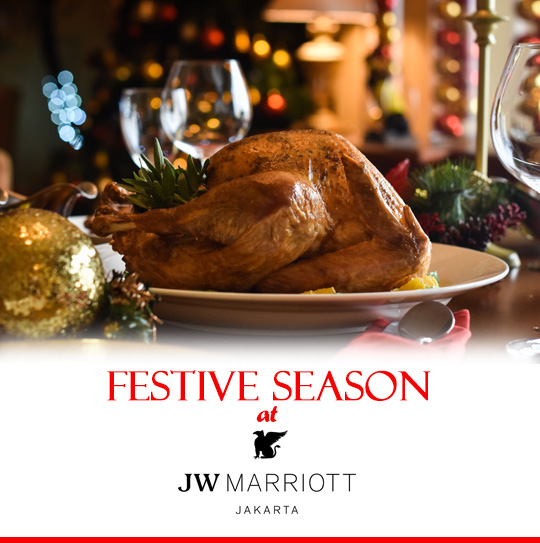 presented by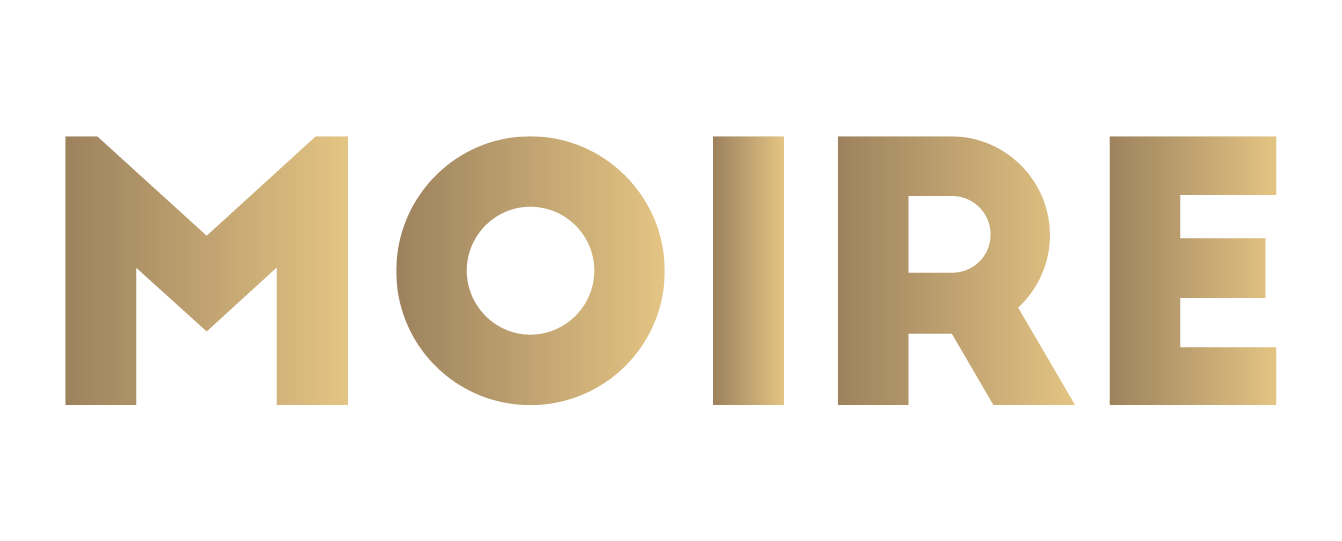 FESTIVE SEASON AT JW MARRIOTT HOTEL JAKARTA
Published by Sugar & Cream, Monday 20 December 2021
Text by Auliya Putri, Images Courtesy of JW Marriott Hotel Jakarta
From Festive Dining, Hampers and Staycation
Libur telah tiba, hore! Perayaan Natal dan Tahun Baru sebentar lagi menyapa. JW Marriott Hotel Jakarta telah menyiapkan beragam rangkaian promosi menarik dari paket staycation hingga kuliner yang menggiurkan.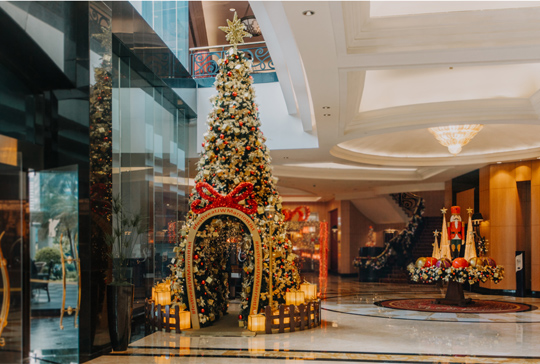 Pertama-tama, promosi datang dari restoran Sailendra yang menyajikan hidangan Natal klasik di malam Natal juga brunch di Hari Natal. Tak ketinggalan, perayaan Tahun Baru pun dapat dilewati dengan meriah bersama hidangan buffet yang disajikan oleh chef dan tim profesional.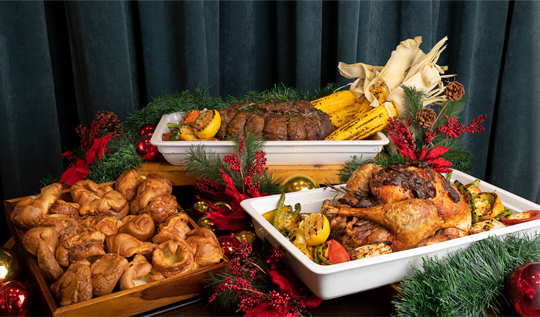 Sementara paket staycation, JW Marriott Hotel Jakarta memberikan kamar deluxe mulai dari IDR 1.250.000++ hingga IDR 3.840.000++ per kamar per malam. Menariknya, harga tersebut sudah termasuk sarapan dan pilihan brunch atau makan malam di Sailendra Restaurant.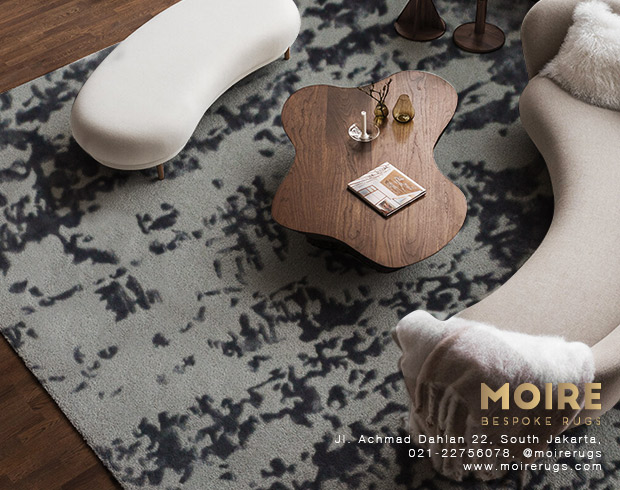 Presented by MOIRE Rugs
Untuk Anda yang mencari hampers sebagai pemberian kepada kerabat dan orang terkasih, JW Marriott menyiapkan dua macam hampers dengan pilihan Royal Hampers yang terdiri dari 3 toples kue kering, sebotol anggur, madu dan selai dengan harga IDR 2.500.000+, serta Premium Hampers yang terdiri dari 3 toples kue kering dengan harga IDR 700.000+.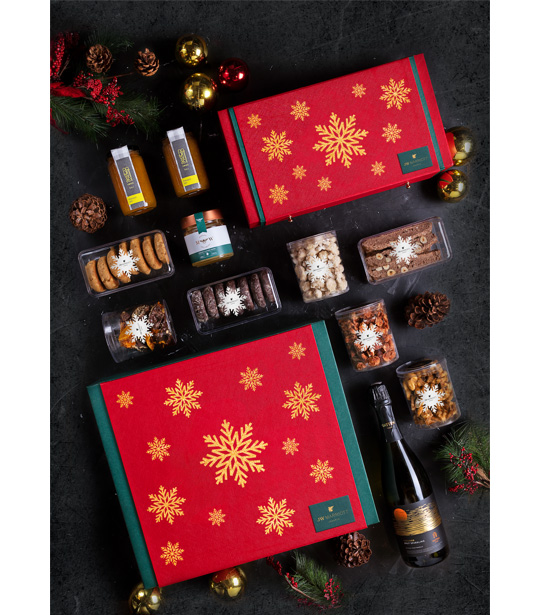 Dan bagi Anda yang ingin merasakan kemeriahan tersebut namun masih dalam lingkungan rumah, bisa memesan ayam kalkun panggang khas melalui layanan kirim. Dengan harga IDR 3.880.000+, Anda sudah bisa menyantap hidangan kalkun lengkap dengan tambahan seperti roasted potato, Brussel sprouts with beef bacon, honey-glazed baby carrots, bacon-wrapped chipolata, gravy, cranberry sauce, bread sauce dan JW Marriott's signature cheesecake.

What a wonderful way to celebrates the special days, right? Untuk informasi atau pemesanan, sila hubungi: Festive Desk di 021 5798 8888, WhatsApp 0811 5886111, atau  e-mail mhrs.jktjw.reservation@marriotthotels.com.