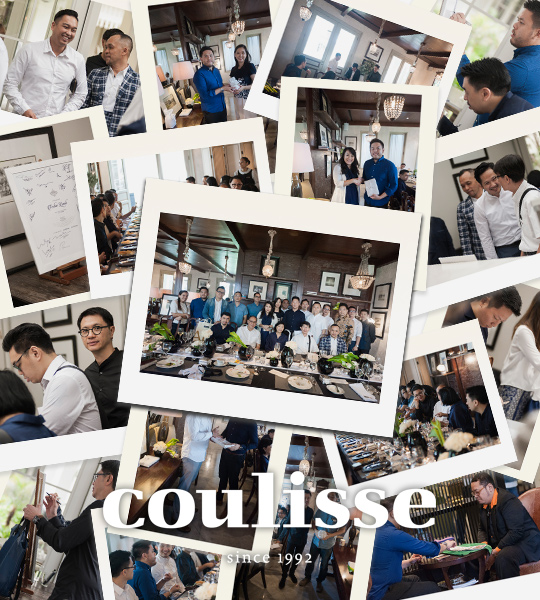 presented by

Festive Lunch in Surabaya by Coulisse and Sandei
Published by Sugar & Cream, Friday 13 January 2017
Designer Gathering at De Soematra, Surabaya
Keceriaan menyelimuti suasana 'Festive Lunch' yang diadakan oleh Coulisse dan Sandei di Unico Room, De Soematra di Surabaya tanggal 20 November, 2016 lalu. Hampir sebagian besar para undangan yang terdiri dari arsitek, desainer interior dan produk desainer Surabaya menghadiri undangan eksklusif acara makan siang tersebut dengan tema 'Festive lunch'.  Turut menjadi media ekslusif dalam 'Festive Lunch' ini adalah sugarandcream.co.
Baca juga artikel "The Art of Table Setting" yang berhubungan dengan 'Festive Lunch' ini.


'Festive Lunch' ini bagian perpanjangan perkenalan produk premium window dressings dari Belanda dengan nama Coulisse dan sekaligus memperkenalkan produk window dressings yang lebih komersial dengan nama Sandei.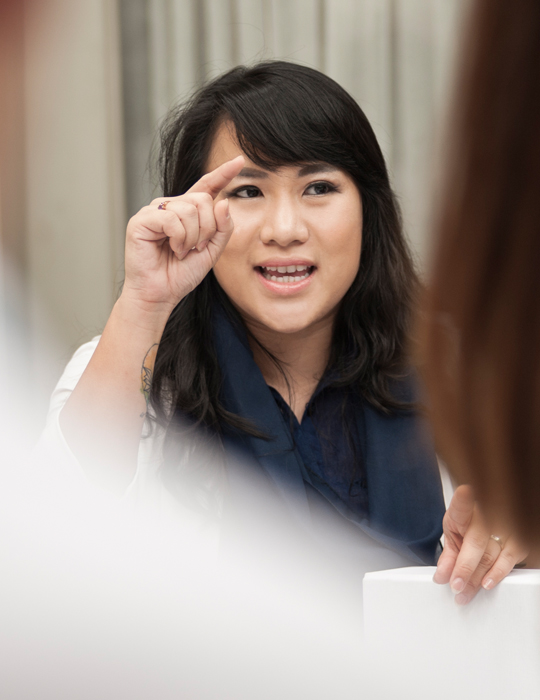 Jenfilia S. Arifin
Setelah sukses dengan soft launch dan acara designer gathering di Jakarta, Jenfilia S Arifin, Direktur Coulisse Indonesia di bawah PT Imaji Nata Kirana memutuskan untuk memperkenalkan juga produk tersebut pada para desainer di kota Surabaya.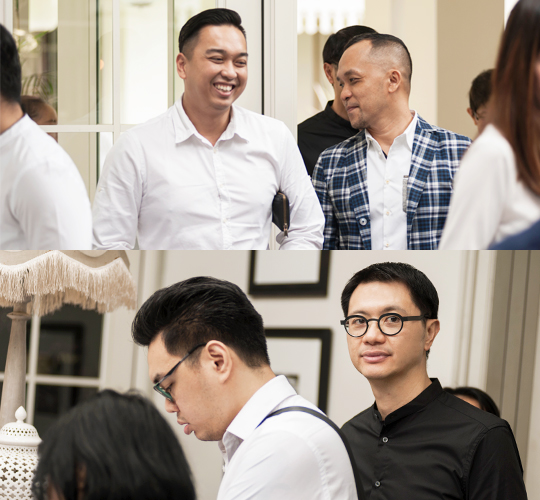 Suksesnya acara desainer gathering ini turut didukung oleh host yaitu arsitek ternama Surabaya Hidayat Endramukti. Nama yang tidak asing dalam wacana arsitek and interior Indonesia dengan sejumlah karya arsitektur dan interior seperti residential maupun komersial (vila, apartemen dan hotel) di Surabaya, Malang dan Bali.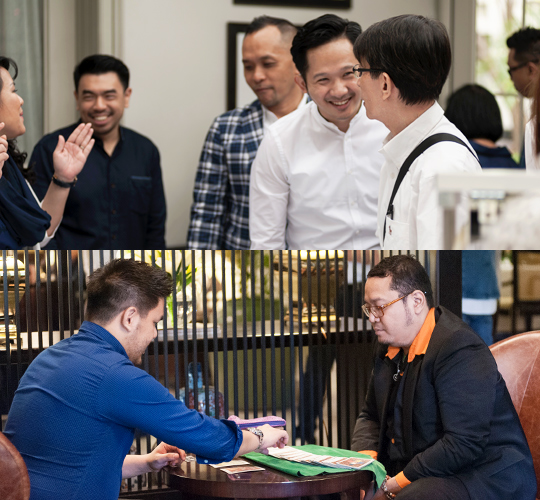 Acara cocktail dan Tarot Reading
Selain suguhan table setting yang didekor elegan oleh Hidayat Endramukti, tarot reading, kejutan door prizes dan selingan aktraksi sulap oleh Steve Angel turut menyemarakan suasana makan siang menjadi tak terlupakan khusus bagi para desainer Surabaya ini.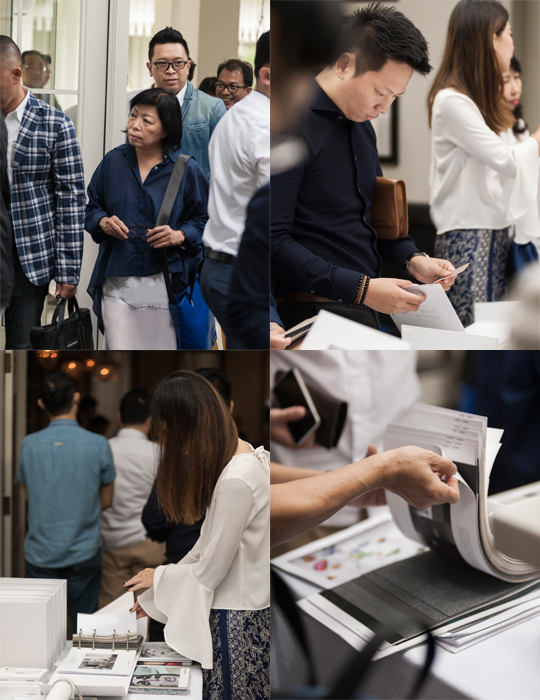 Products display

Tiada kesan tanpa sebuah penutup acara yang tak terduga dari Coulisse dan Sandei. Sebagai penutup acara dan sekaligus tanda terima kasih atas kehadiran desainer di acara makan siang tak terlupakan tersebut, Jenfilia S Arifin mempersilahkan para undangan untuk membawa pulang napkins berlogo Coulisse dan place mats berlogo Sandei yang digunakan selama makan siang sebagai cindera mata cantik.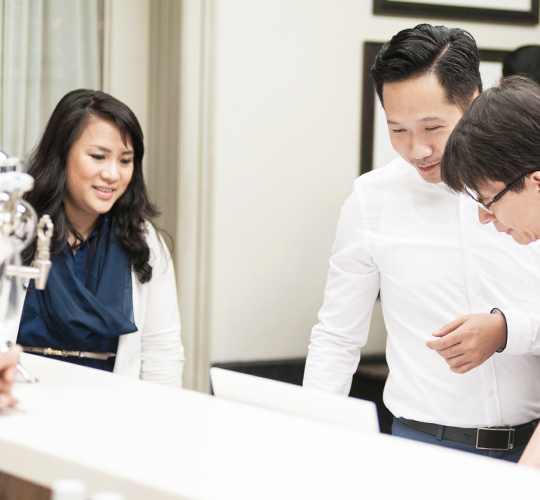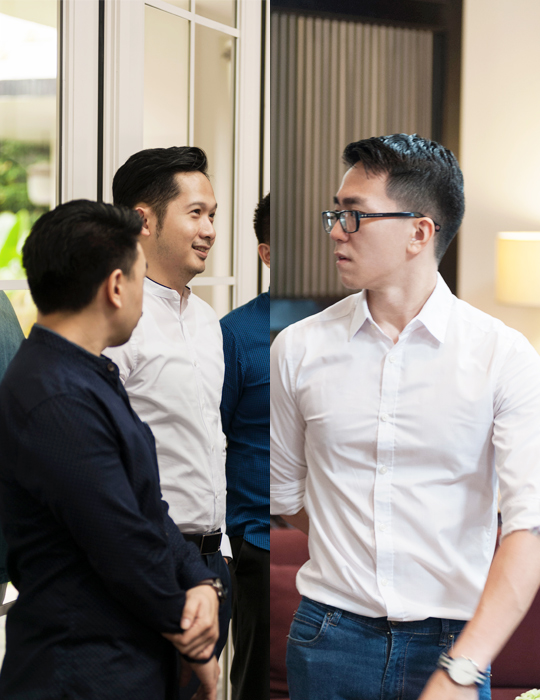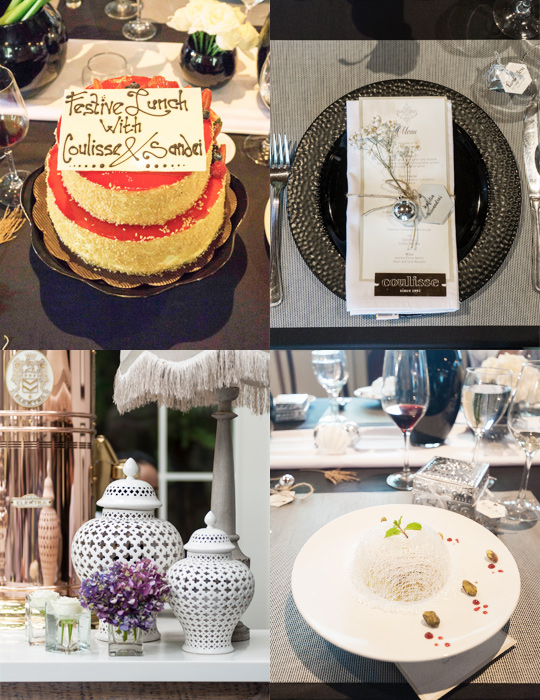 Decoration Details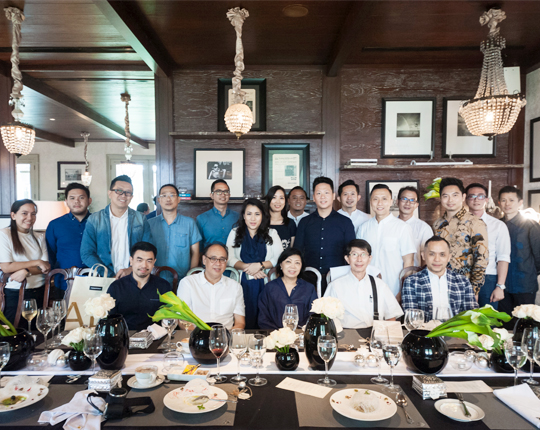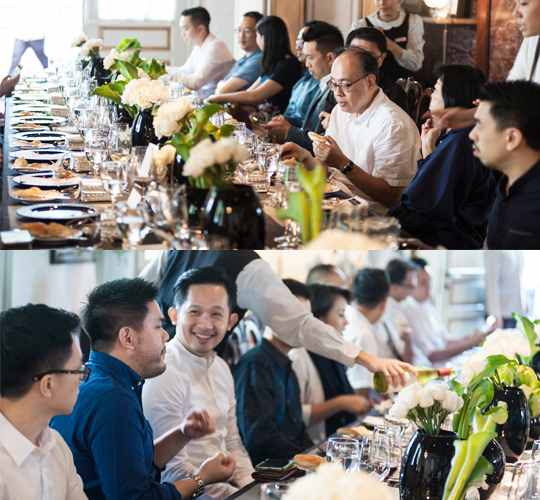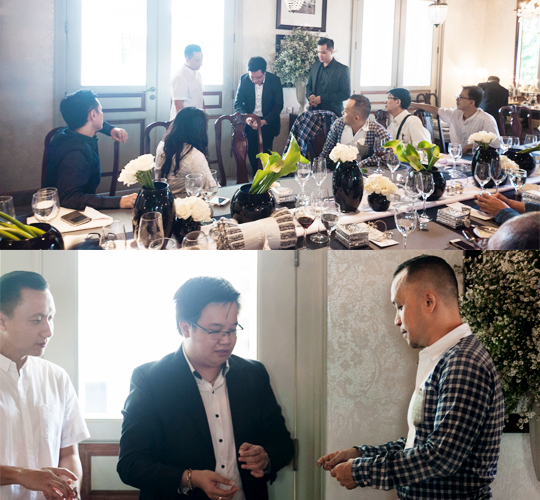 Steve Angel, the magician in action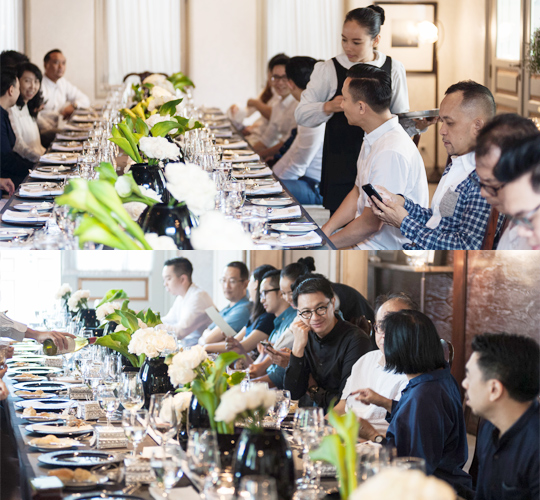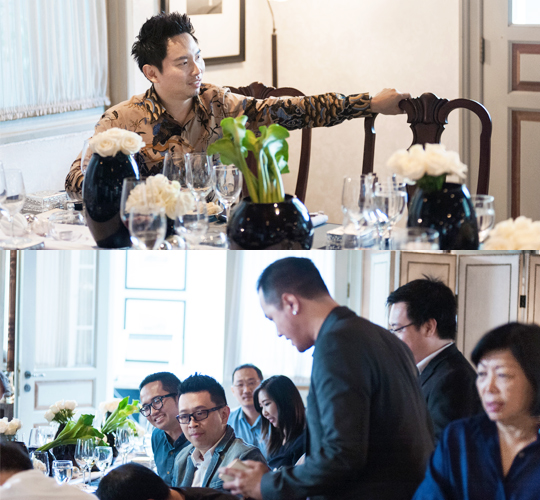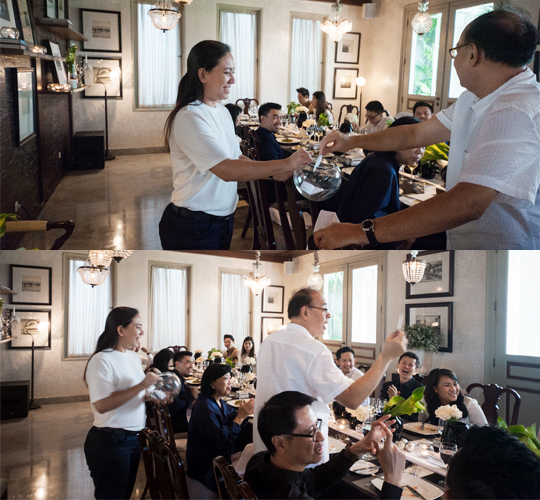 Doorprize moments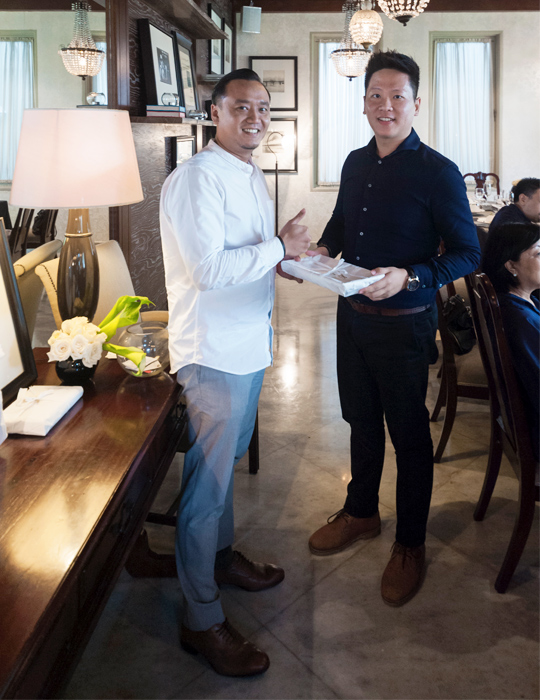 Doorprize winner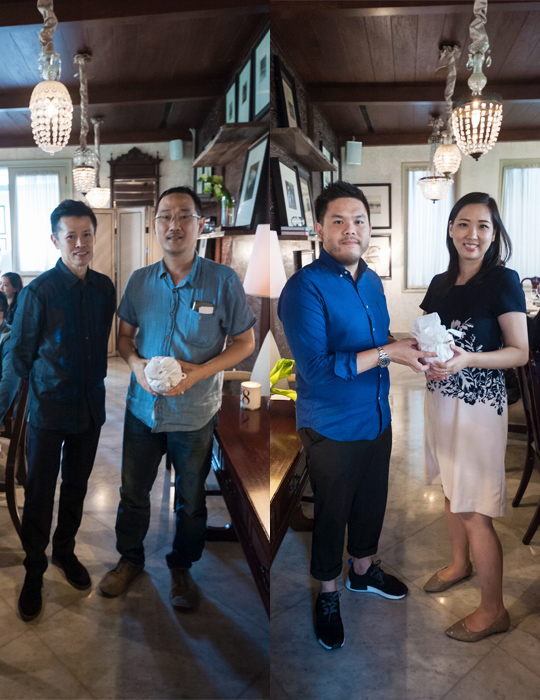 Doorprize winner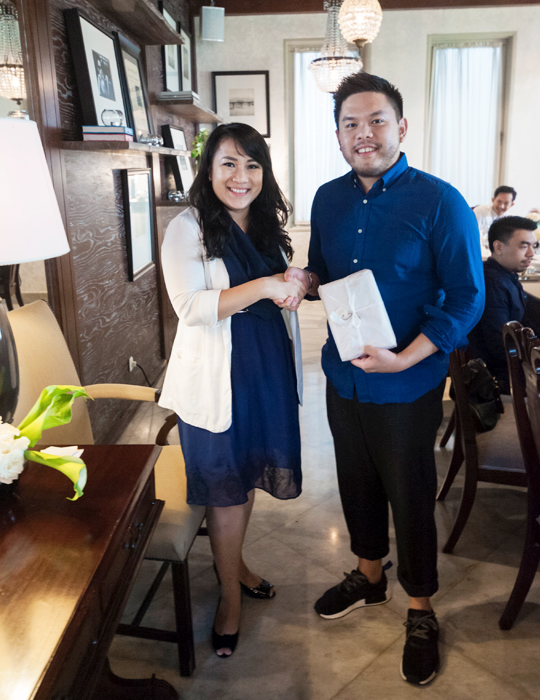 Doorprize winner