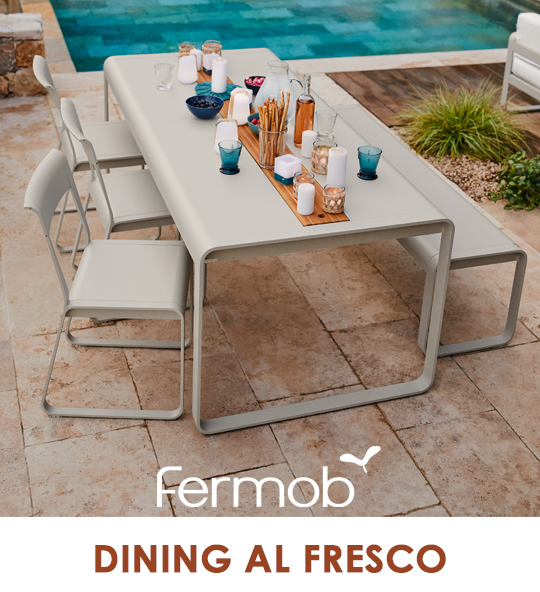 presented by

FERMOB – DINING AL FRESCO
Published by Sugar & Cream, Wednesday 29 June 2022
Images Courtesy of Fermob
Setting Up Your Outdoor Space with Fermob!
Let's enjoy the most during this summer!
Fermob merayakan musim panas tahun ini dengan semangat mendekat alam. Menawarkan inspirasi 'Dining al Fresco' melalui koleksi outdoor mereka, label ini mengajak untuk menyiapkan pesta musim panas yang meriah.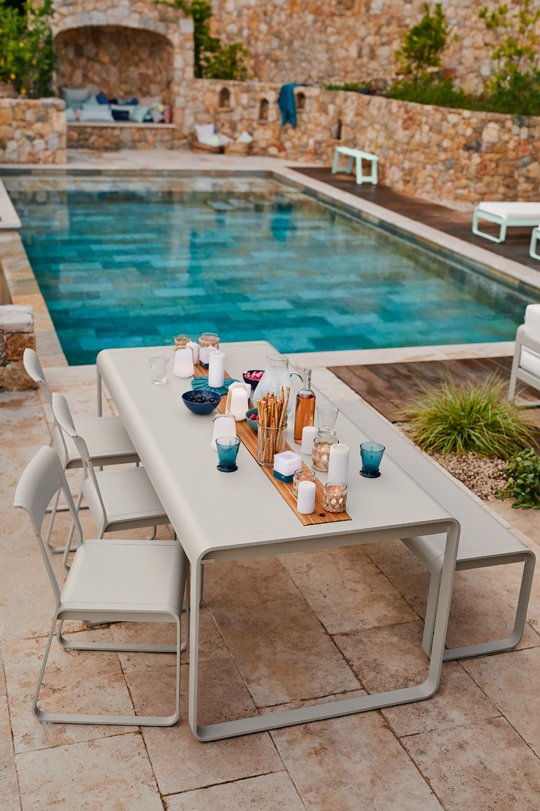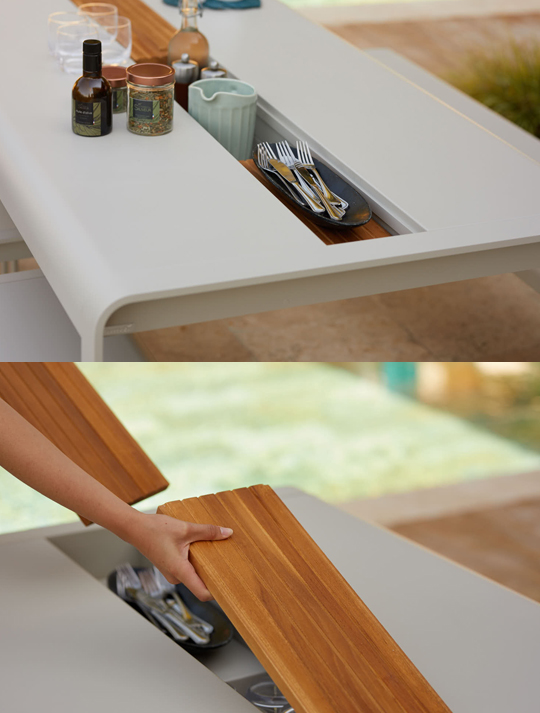 Berkumpul dan menikmati santapan musim panas rasanya menjadi saat yang tepat untuk menjadikan furnitur oudoor menjadi latar belakang acara ini bukan? Fermob menyediakan beragam furnitur outdoor yang dapat disesuaikan keinginan juga tahan lama, tidak terpengaruh oleh elemen luar ruangan : hujan, sinar UV, atau bahkan minuman yang tumpah.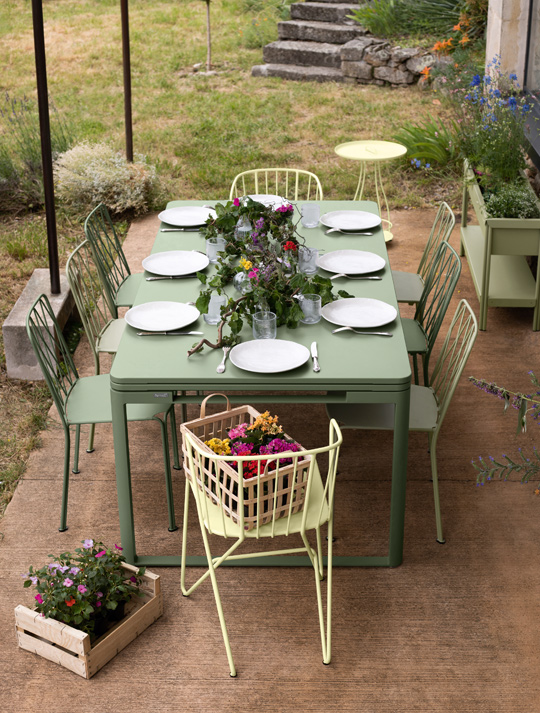 Presented by Interni Cipta Selaras
Mulai dari Bellevie Table yang dilengkapi penyimpanan menghadirkan gaya praktis. Bentuknya memiliki permukaan berlekuk memberikan efek dekoratif yang cantik. Lalu ada Biarritz Table yang dapat diperpanjang hingga 9 kaki, menjadikannya sempurna untuk pesta ukuran apa pun. Ada juga Calvi Table yang hadir dalam beragam tinggi maupun bentuk.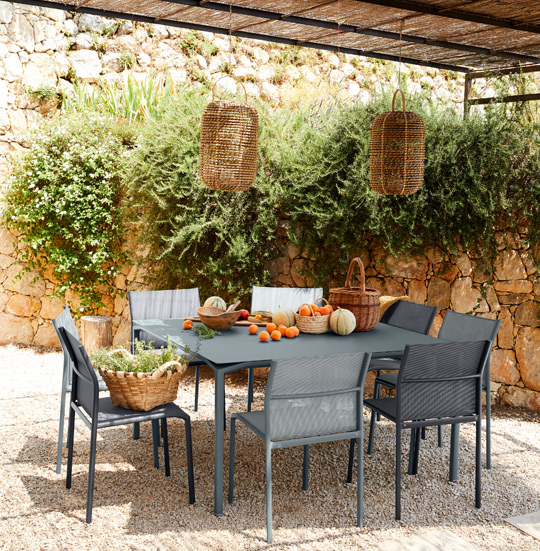 Dalam hal pencahayaan pun jangan sampai terlewat. Label menyediakan solusi pencahayaan untuk menambah pengalaman menarik. Sebut saja Aplô Lamp serbaguna, sebagai obor yang dapat dipegang maupun diletakkan di atas meja. Ballad Lamp yang portable dan efisien dalam ukuran mini ataupun sebagai lampu lantai. Kedua lampu dapat dikontrol melalui aplikasi pencahayaan Fermob, memungkinkan untuk mengatur kecerahan dan suhu.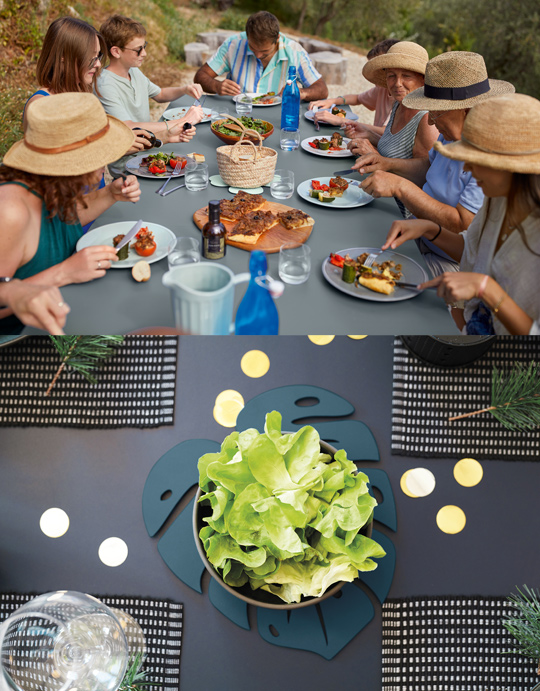 Tak hanya meja dan pencahayaan, pesta outdoor pun membutuhkan beragam aksesori meja, dimana label ini pun menyediakannya mulai dari tray, placemat, hingga trivet dalam berbagai bentuk menyenangkan. (AP)