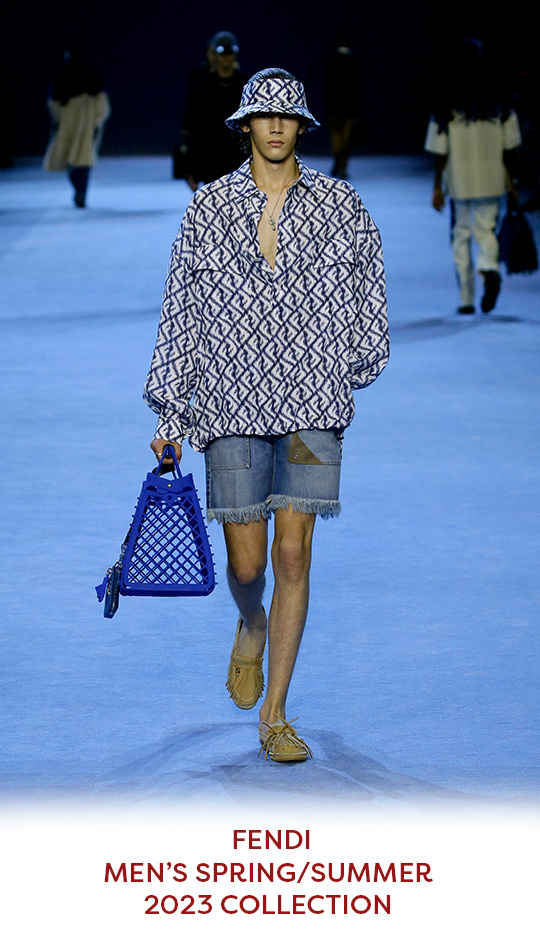 presented by

FENDI MEN'S SPRING/SUMMER 2023 COLLECTION
Published by Sugar & Cream, Wednesday 22 March 2023
Images courtesy of Fendi
Constant Play of Contrasts and Juxtapositions
Approaching this warm and mild season, you can dress up around with the FENDI Men's Spring/Summer 2023 Collection! Koleksi ini memiliki berbagai corak warna yang mencerminkan bumi, laut, dan langit, termasuk melon dan indigo hingga ochre, putty, cornflower blue dan silver grey.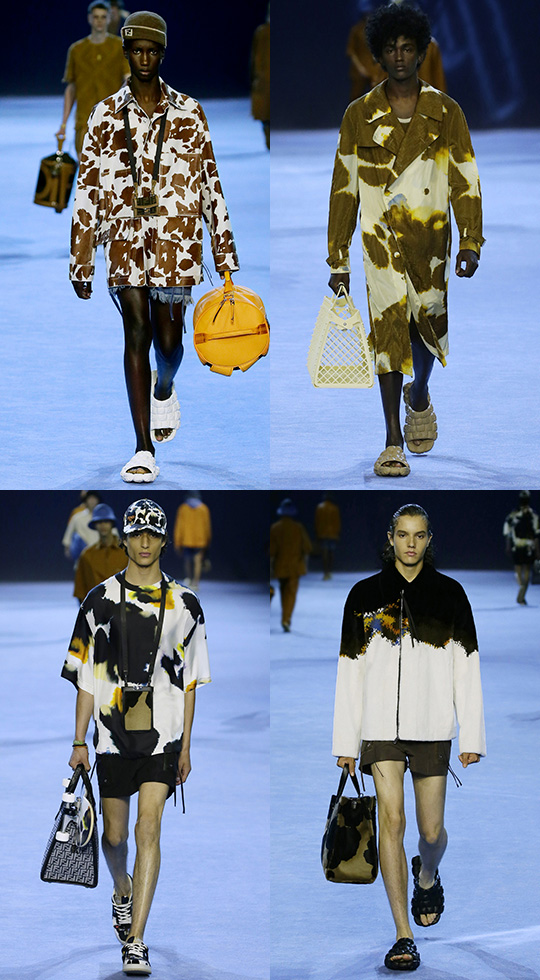 "It's about a balance of decoration and simplicity. An ageless sense of freedom to play, as we rediscover the luxury of free time." – Silvia Venturini Fendi –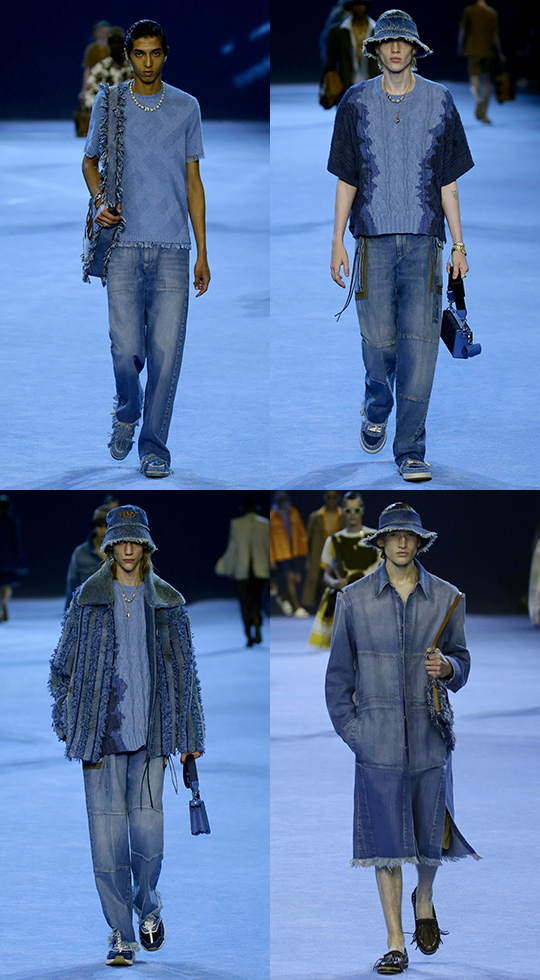 Upside down – seperti Fendi – kosa kata untuk 'pria Fendi' dari Silvia Venturini dibangun di atas permainan kontras dan penjajaran yang konstan. Keingintahuan yang penuh perasaan ini terletak di jantung alam semesta 'pria Fendi' , terbentang tanpa batas eksplorasi gaya di titik tumpu antara nostalgia dan inovasi.  Normalitas dari rangkaian pakaian pria klasik  – dalam arti bentuk dan bahan yang sudah dikenal – menjadi sumber inspirasi untuk menganalisis, mendekonstruksi, dan mengangkat melalui kebaruan dan craftsmanship label fashion ini.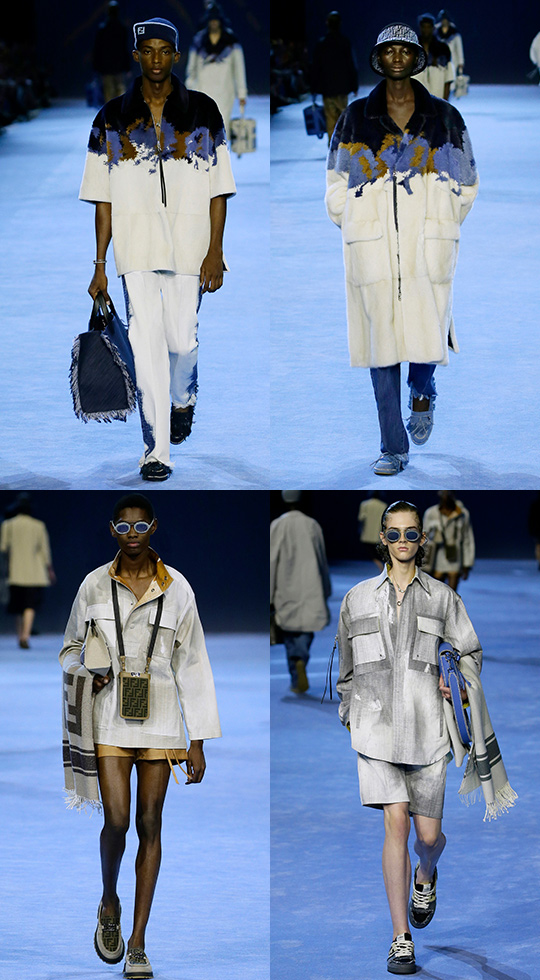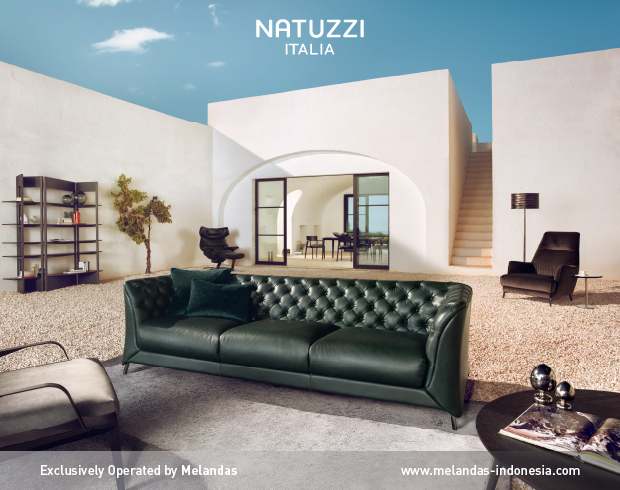 Presented by Melandas Indonesia
Dengan sentuhan bohemian yang berkelana, Anda akan menemukan teknik yang menipu mata seperi soft fringe, tassels hingga terry towelling, dan beaded daisy chains. Pola cuaca yang 'berputar-putar' di planet Bumi memperbesar dan memperkecil sebagai mantel jacquard termografi di samping motif kulit sapi pedesaan, dan motifnya muncul sebagai linen FEND-ikat psychedelic atau 'meledak' dengan rajutan katun tonal.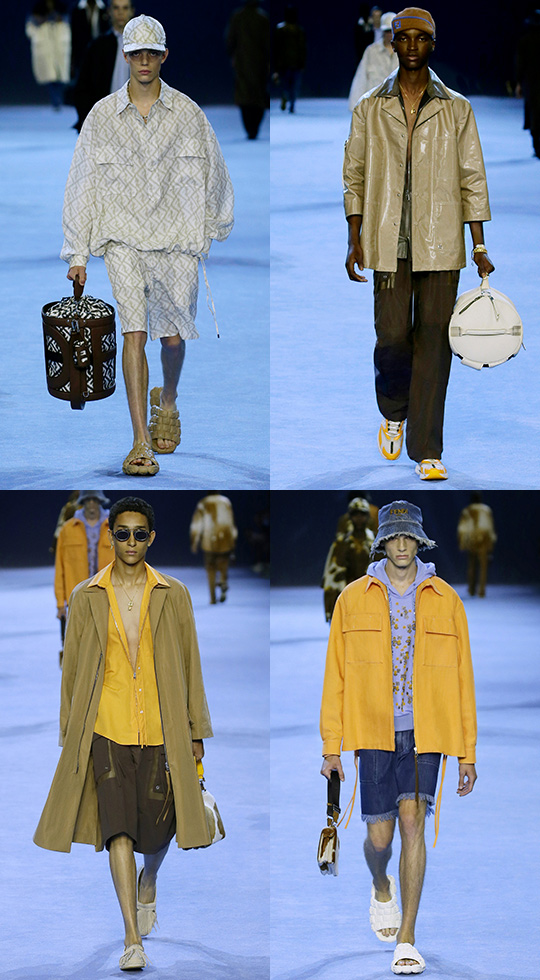 Realitas dan fantasi dari denim hidup berdampingan pada seluruh koleksi, disubversi sebagai cetakan trompe l'oeil diaplikasikan pada jubah mewah dan jaket kemeja katun twill, dilengkapi dengan celana jins 5-saku garis panjang, membingkai faded tas FENDI Baguette dan Shopper, diinterpretasikan dalam celana pendek chambray yang lembut dan sangat ringan dengan hemline berbulu. Desain jas dan kemeja tradisional dibebaskan untuk menghasilkan volume yang menarik dengan ritsleting FENDI O'Lock, bahu yang 'dipotong', dan sidevents ringan ada di mana-mana.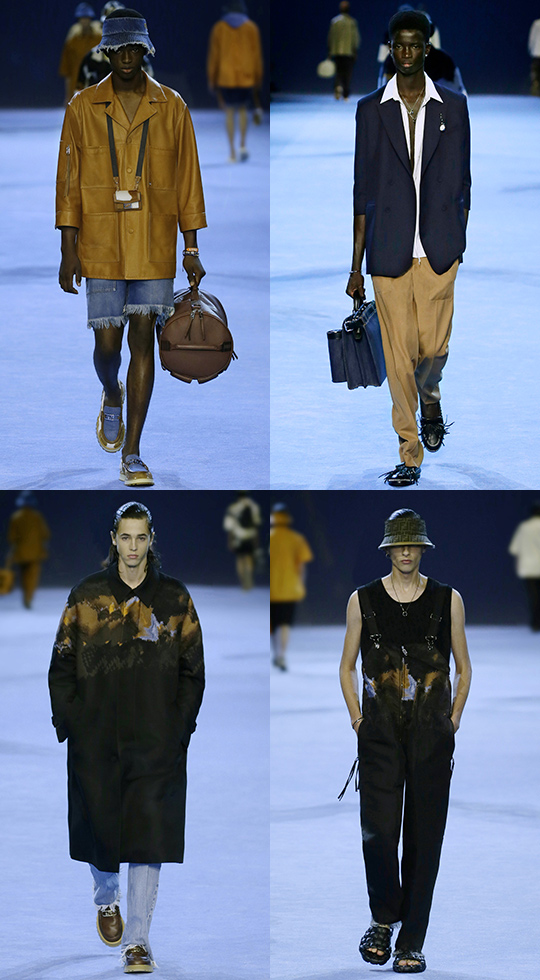 Koleksi aksesori FENDI Men's Spring/Summer 2023 bergema dengan bersenang-senang dalam ekspresi taktil kerajinan dari bahan cowhide, terry, suede, dan denim.  FENDI Roma Bucket Bag dan Duffel dalam bahan toile dan kulit menampilkan craftsmanship logo melingkar, dan Peekaboo ISeeU Petit pertama untuk pria ditampilkan dalam cowhide bertekstur atau dengan beaded daisy chain strap.