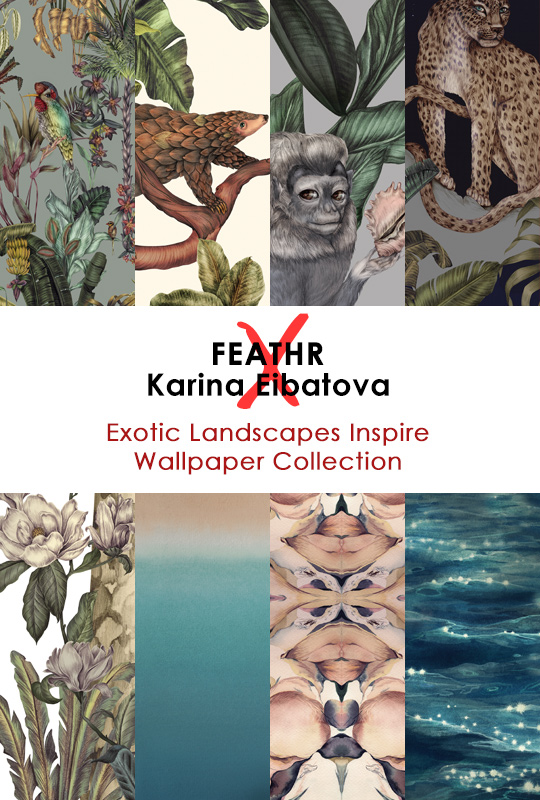 presented by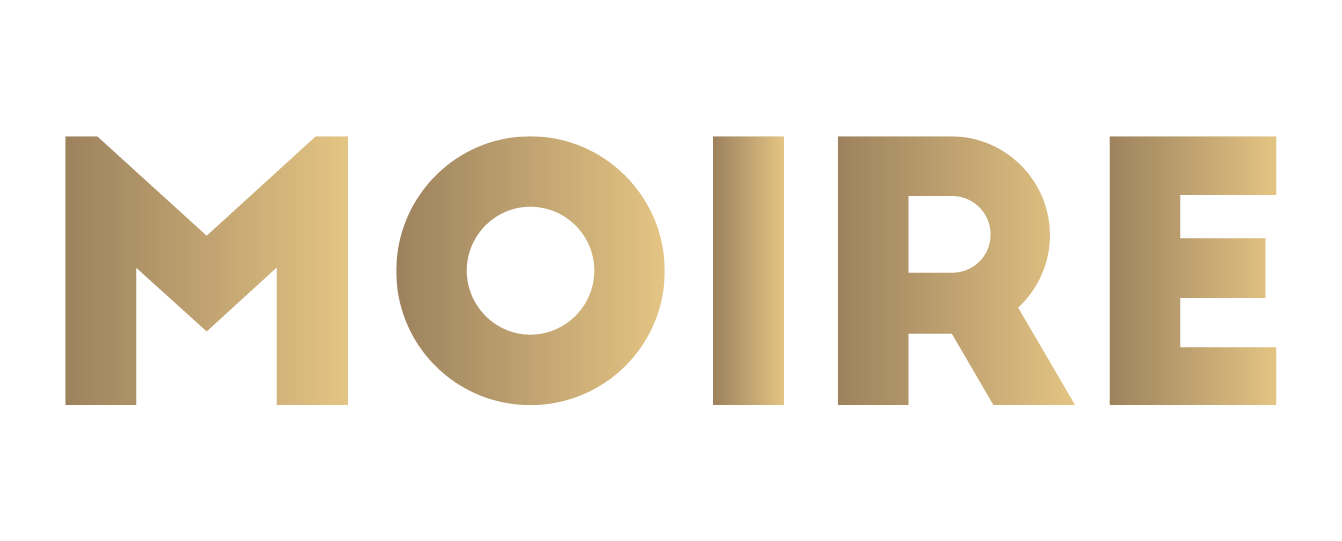 FEATHR X Karina Eibatova: Exotic Landscapes Inspire Wallpaper Collection
Published by Sugar & Cream, Thursday 22 October 2020
Text by S&C, images courtesy of FEATHR
A Magical Realist World of Tropical Landscapes, Exotic Creatures and Abstract Seascapes.
Jenama interior Feathr ingin membawa eksotisme lanskap ke dalam ruang untuk menghidupkan sekaligus menghibur Anda dengan ragam wallpaper terbarunya.  Dengan misi menghadirkan seni dengan minimal elemen dekor, Feathr merilis 8 jenis wallpaper terbaru hasil kolaborasi dengan seniman/illustrator asal Rusia yaitu Karina Eibatova.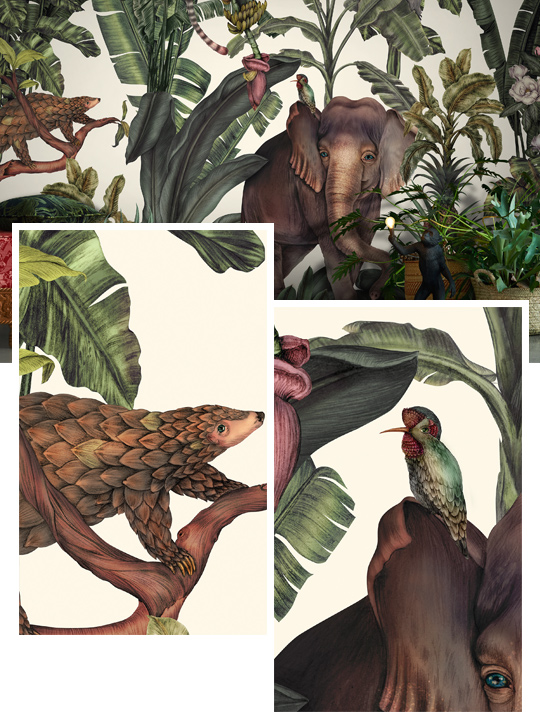 Jungle Kingdom
8 jenis wallpaper dan fabric terbaru Feathr x Karian Eibatova menghidupkan keajaiban dunia realis akan lanskap tropis, makhluk-makluk eksotis dan pemandangan laut abstrak. Tidak diragukan lagi koleksi baru ini siap menjadi pusat perhatian dalam setiap ruang.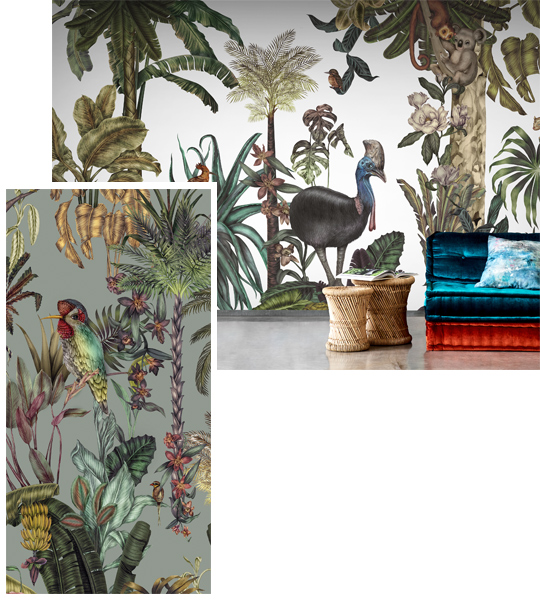 Warm Jungle World
"The magical realist worlds that Karina creates blew us away when we first saw them. We love spending time with work, discovering new details within her meticulous illustrations.  The collection she's created for us will bring so much beauty and pleasure to the homes and spaces they're hung in," Tom Puukko, founder at FEATHR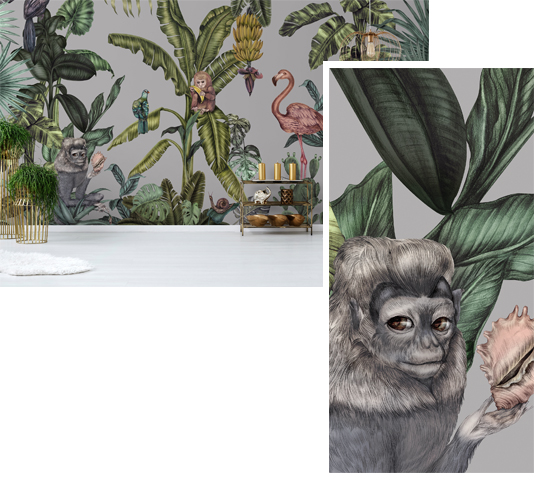 Monkeys with Birds

Imaginasi Anda akan terbangkitkan melihat visual-visual yang eksotis kehadiran fauna di sela-sela kerimbunan tanaman maupun pohon besar. Ada penampakan seekor leopard di malam hari dengan latar belakang warna kebiruan hutan belantara. Tak kalah spektakuler adalah  tiga serangkai mural dengan kemagisan realisnya yaitu 'Jungle Kingdom', 'Warm Jungle World' dan 'Monkeys with Birds'. Koleksi terbaru ini merefleksikan gaya ilustrasi Karina Eibatova yang gemar menampilkan binatang-binatang liar dan eksotis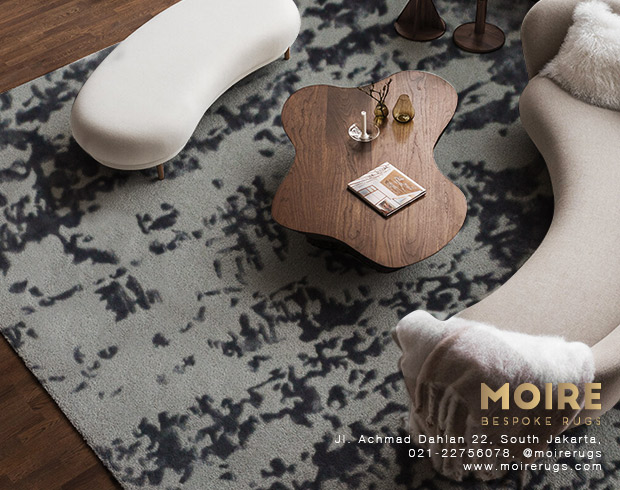 Presented by MOIRE Rugs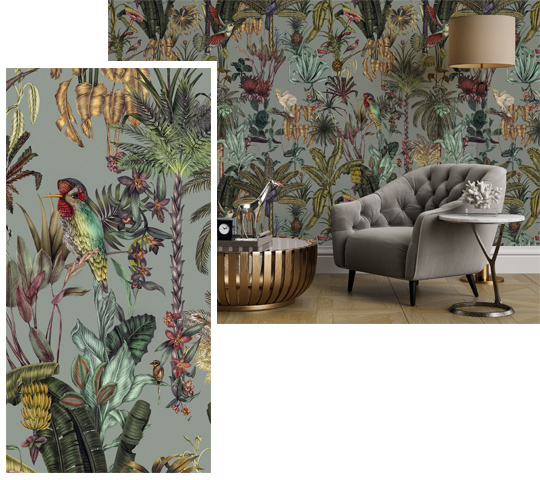 Birds Birds
Jika Anda lebih menyukai taman yang rimbun penuh dengan burung-burung tropis yang berwarna-warni, Anda bisa memilih wallpaper 'Birds Birds'. Selain binatang, seniman ini juga menampilkan gagasan realis raksasa kelopak bunga dengan wallpaper 'Flower Obsession'. Anda akan terhibur dengan motif terulang kelopak bunga raksasa gaya Karina dalam menaburkan hiburan dalam sebuah ruang.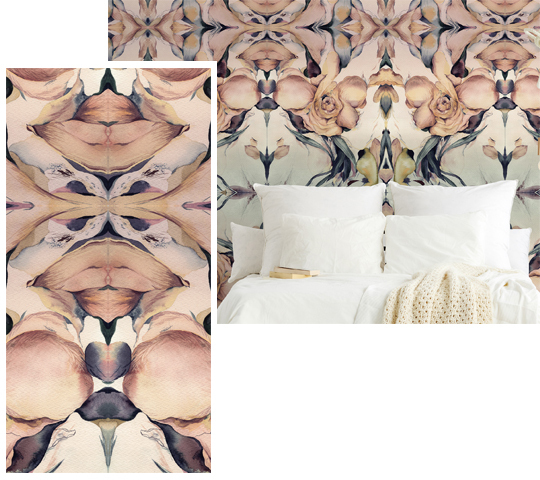 Flower Obsession
Lanskap laut turut menjadi pelengkap ekspresi seni Karina dalam menuangkan nilai-nilai estetis dalam ragam koleksinya. Mural 'Sparkling Sea' memperlihatkan kerlap-kelip kemilau gelombang laut Aegea dalam nuansa biru dan biru kehijauan. Sementara mural 'Sea View In A Single Gradient' menampilkan gaya abstrak impresionis riak-riak laut yang bergerak dari pesisir hingga ke tengah laut disertai perubahan halus warna laut.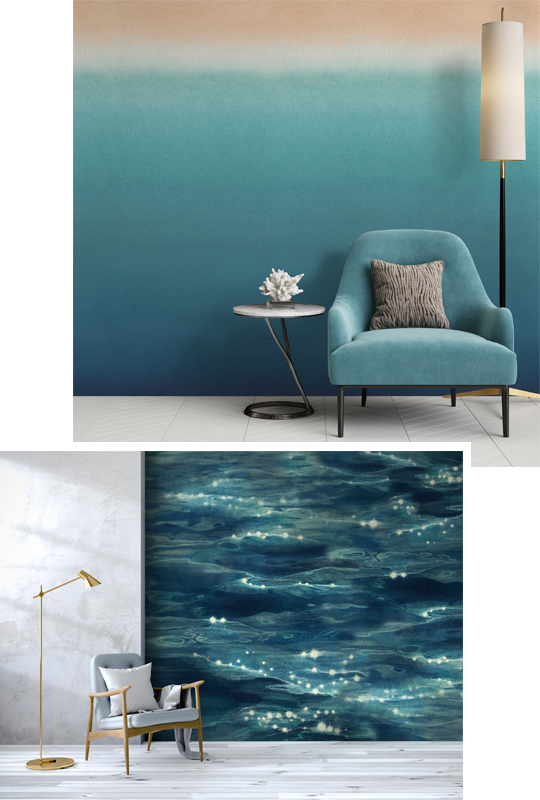 Sea View In A Single Gradient | Sparkling Sea
Koleksi wallpaper terbaru ini dirancang untuk residential maupun kebutuhan komersial dan dapat disesuaikan dengan ukuran ruang maupun permintaan warna yang berbeda.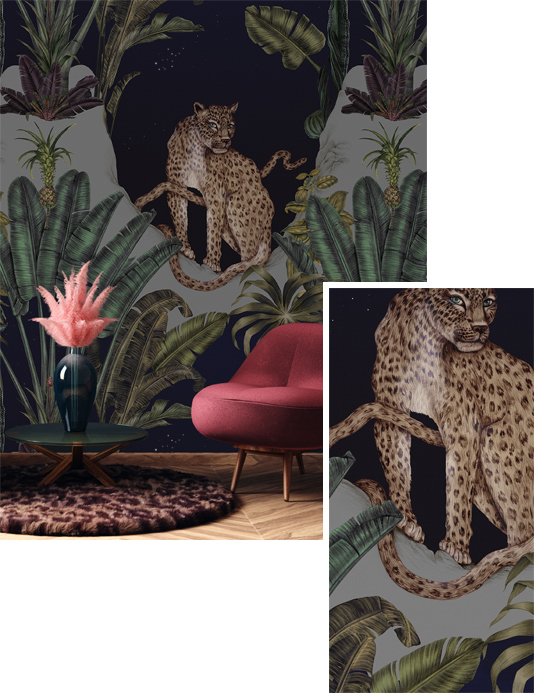 Persian Leopard