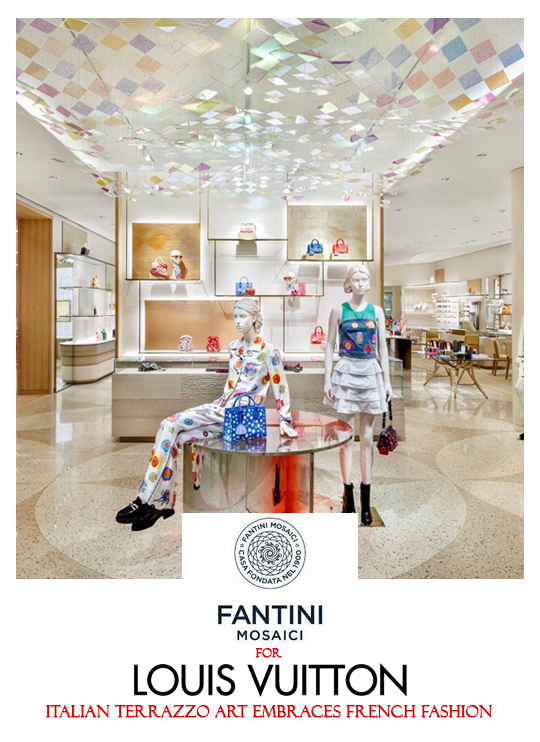 presented by

FANTINI MOSAICI FOR LOUIS VUITTON: ITALIAN TERRAZZO ART EMBRACES FRENCH FASHION
Published by Sugar & Cream, Monday 18 September 2023
Images courtesy of Fantini Mosaici
Venetian Terrazo
Exclusivity, excellence, know-how handed down from generation to generation, global reach. Fantini Mosaici and Louis Vuitton share many of the founding values of entrepreneurship. The collaboration with the prestigious French brand goes on, and after the stores in Rome, Madrid, Dubai and Las Vegas, Fantini Mosaici has now contributed to the Atlanta boutique. At the heart of the project is the floor in Venetian terrazzo, a technique the company has mastered for over a century.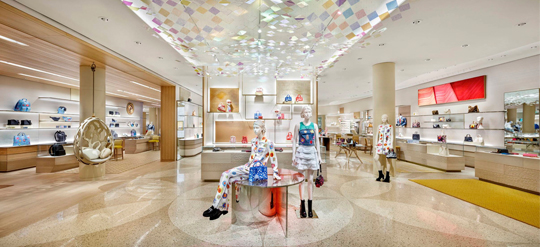 The texture, in two colour tones, endlessly reproduces one of the brand's iconic symbols in delicate nuances over the entire 450 m2 area of the store: the decoration is outlined by thin brass laminae that curve to outline the petals of the design. The end result was made possible by the technical expertise, the organisational skills and the professionalism of Fantini Mosaici's Italian workers.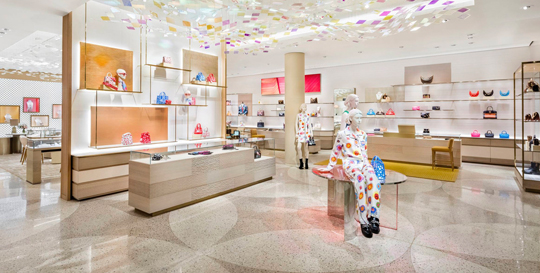 Presented by Interni Cipta Selaras
At the forefront of the sector, Fantini Mosaici brings to the world a contemporary interpretation of the ancient technique of mosaic art.