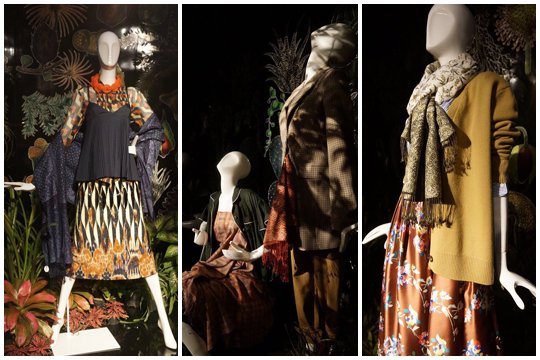 Exhibition at The Papilion – 'Timeless Baron'
Published by Sugar & Cream, Monday 13 November 2017
Text by JW, Images courtesy of Jacqueline Manangsang/The Papilion
One Night Exhibition
Why it matters to you
Anda bisa saja tidak mengenal Baron Manangsang dan karyanya. Artinya Anda bukan pencinta wastra atau tenun Indonesia. Nama besar Baron tidak asing lagi di pusaran tenun Indonesia. Dia adalah salah satu maestro dan perintis tenun modern Indonesia yang telah menciptakan sejumlah tenun modern Indonesia.  Dan nama besar dia diakui telah menginspirasikan tumbuhnya pengrajin-pengrajin tenun lainnya di Indonesia.
Nama sang maestro juga tidak hanya dikenal di Indonesia karena karya tenun Baron pernah dipamerkan di kota Paris dan juga tersedia di Hong Kong.
Pada pameran 1 hari ini Baron menampilkan sejumlah kain tenun dengan edisi terbatas yang meliputi batik, embroideri dan songket.  Sebagian kain  tenun dipadu padankan dengan sejumlah koleksi butik Papilion. Baron juga menampilkan koleksi tenun warna putih yang berkesan mewah dalam satu komposisi yang unik.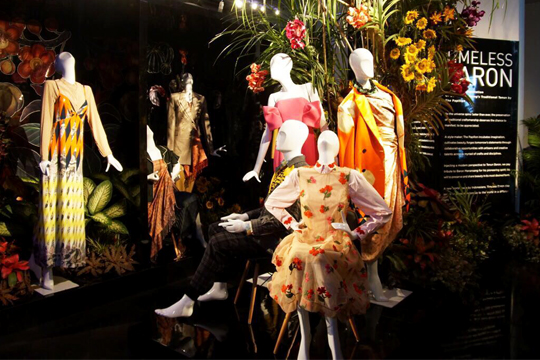 His quote from the exhibition
"They say I am a person responsible for the aesthetic of fabrics. They say I am a textile designer. As for me, I just want to explore my individuality through art and threads," – Baron Manangsang.


What's new ?
Pada pagelaran ini, Baron juga menampilkan sejumlah busana pria eksklusif yang tentunya dengan bahan tenun modern karyanya.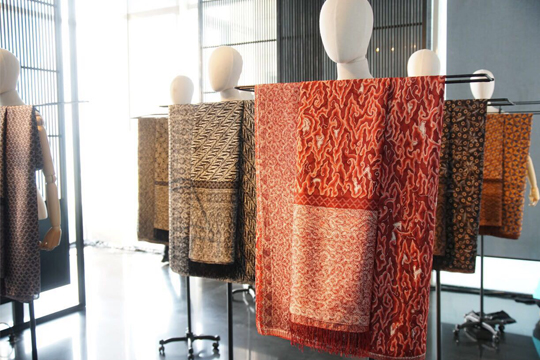 Why you should at least have one collection of Baron?
Tenun sutra halus Baron merupakan kombinasi seni kain dan ketrampilan tangan tinggi sehingga hasil  pewarnaan, motif maupun sulamnya hampir tidak ada kembarnya.
Shop at :
Tenun Baron : jl Kemang Raya no35 (Hadiprana Building)
Papilion duo : Pacific Place