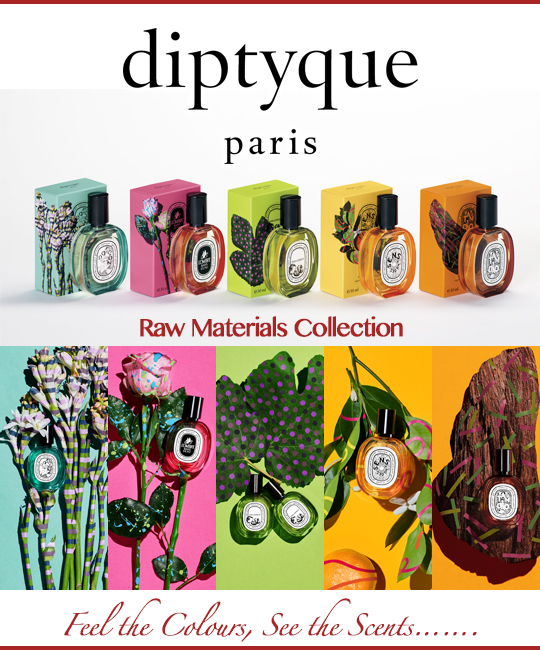 presented by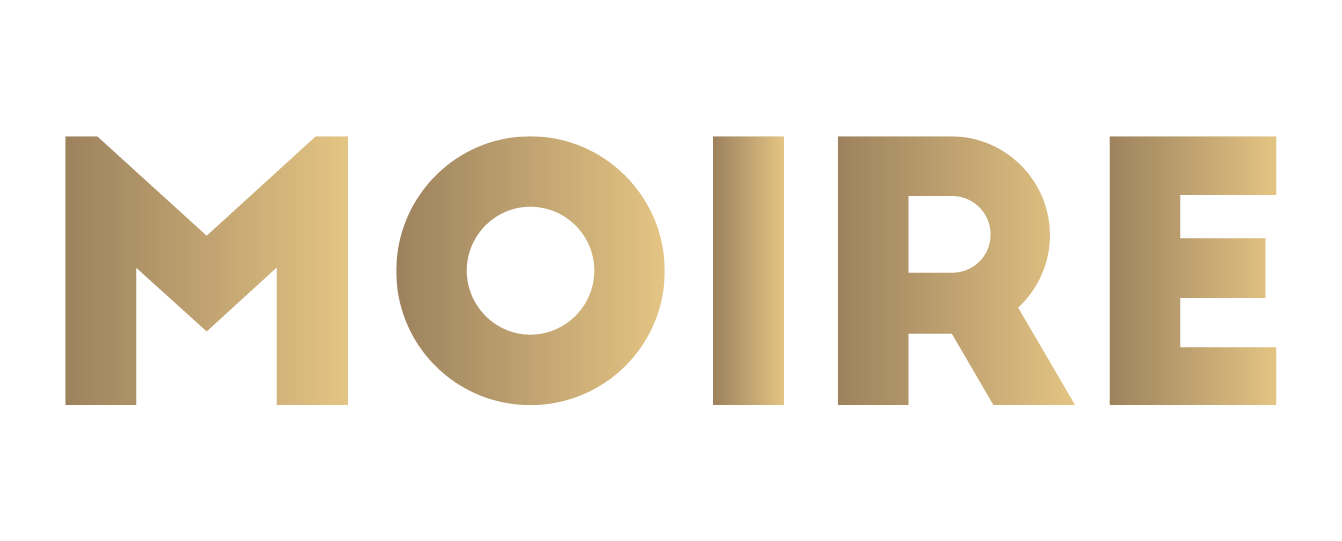 Diptyque Perfumer : Feel the Colours, See the Scents…….
Published by Sugar & Cream, Tuesday 13 August 2019
Text by Astrid L, images courtesy of Diptyque
Raw Materials Collection
Diptyque, brand parfum ternama dari Prancis, selalu menampilkan ide yang segar dan kaya akan cerita. Kali ini lewat limited edition collection Raw Materials, berbagai pilihan parfum unik kembali hadir lewat spesifik aroma berdasarkan kekuatan bahan mentahnya. Tidak hanya disitu. Koleksi ini turut diperkaya dengan warna-warna yang siap memukau Anda.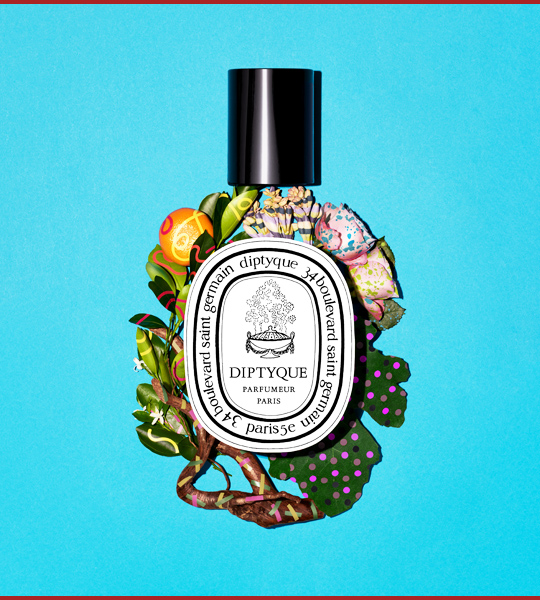 Ya, Diptyque hadir sebagai parfum yang juga layaknya sebuah karya seni. Pendiri diptyque yang berprofesi sebagai pelukis, Desmond Knox-Leet, menciptakan parfum pertama, l'Eau, yang merupakan campuran spice, herb, bunga kering dan aroma lainnya, sama seperti ia mengombinasikan warna-warna pada kanvasnya.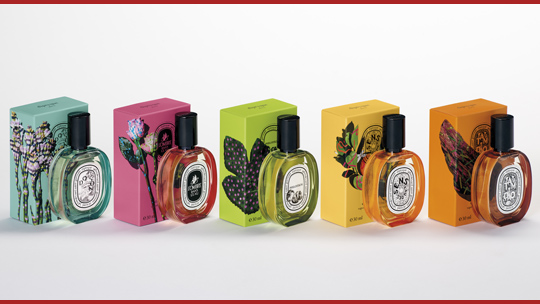 Do Son, l'Ombre dans l'Eau, Philosykos, Eau des Sens, Tam Dao
Pendekatan artistik ini menjadi ciri khas Diptyque yang masih diagungkan hingga kini. Bahan mentah pada parfum berfungsi sama seperti palet warna pada lukisan. Dan untuk koleksi musim panas kali ini, Diptyque menerapkan prinsip tersebut melalui lima parfum emblematik: Do Son, Eau des Sens, l'Ombre dans l'Eau, Philosykos serta Tam Dao. Ke lima parfum terbaru ini mencerminkan bagaimana mana palet warna dan aroma bersinergi menghembuskan spesifik aroma berdasarkan kekuatan dominasi bahan mentahnya.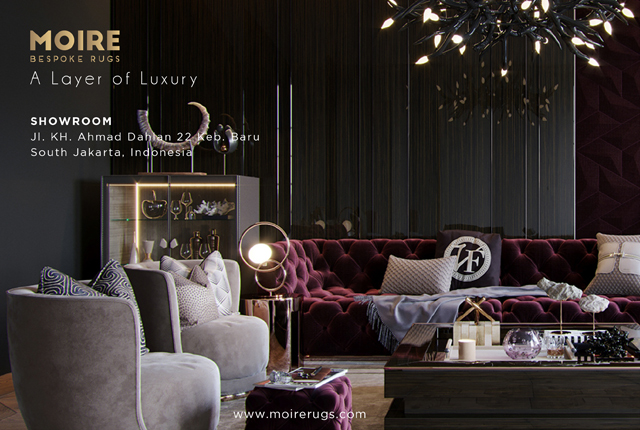 Presented by MOIRE Rugs
Hijau laut menjadi warna utama Do Son, yang menyatu dengan aroma segar dan spicy dari tuberose.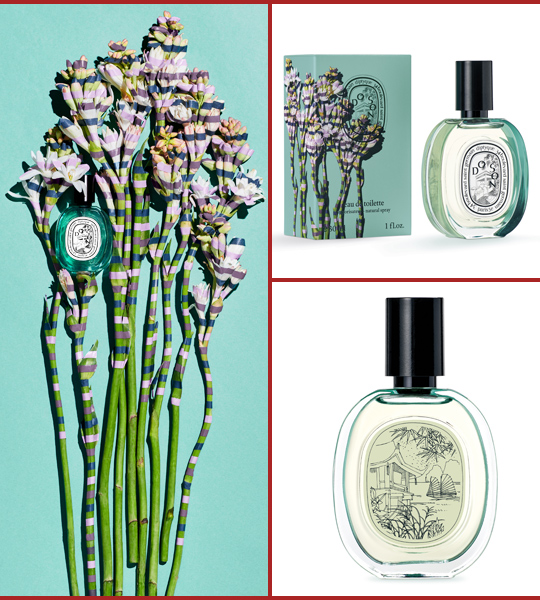 Do Son
Eau des Sens tampil dalam warna kuning keemasan yang kemilaunya sangat cocok dengan aroma orange blossom yang manis dan ringan.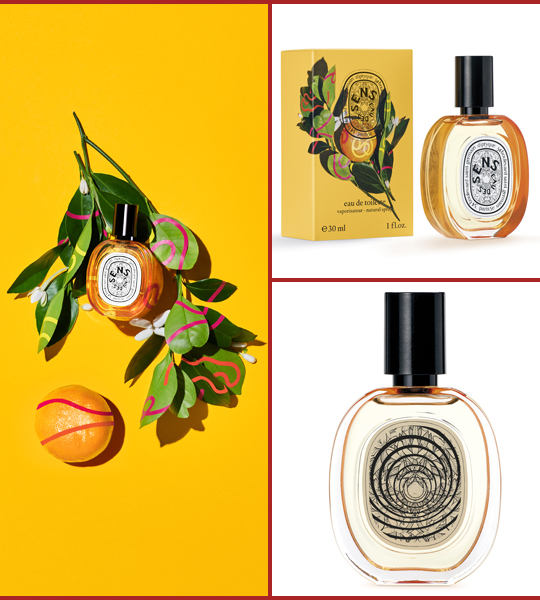 Eau des Sens
Sementara itu, warna pink cerah merefleksikan dengan sempurna aroma buah dan mawar dari l'Ombre dans l'Eau.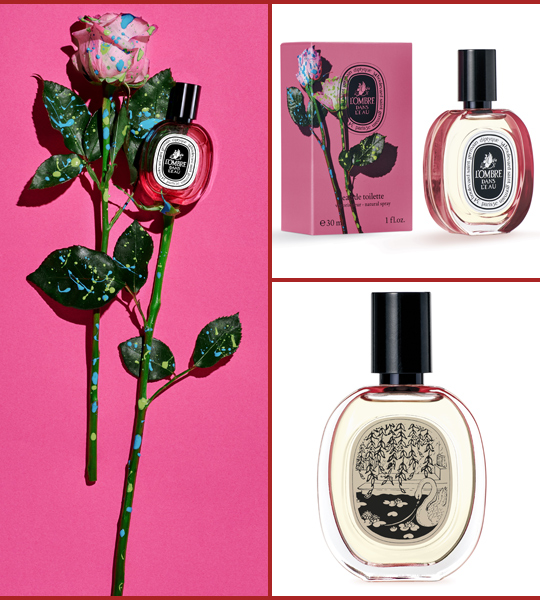 l'Ombre dans l'Eau
Philosykos diwakili oleh warna hijau yang melambangkan wangi daun fig.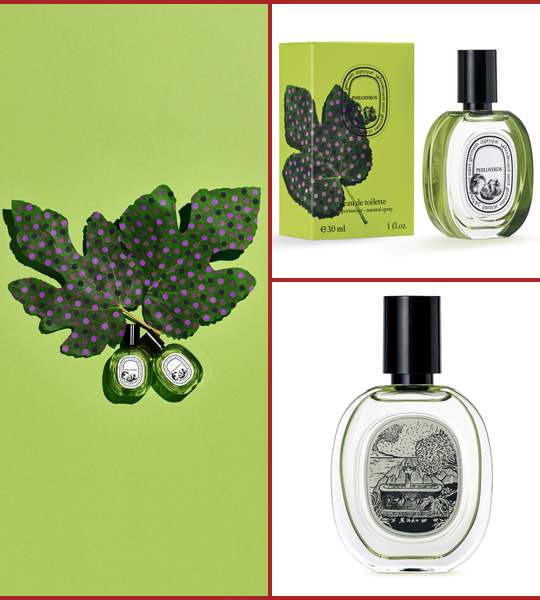 Philosykos
Sedangkan oranye lembut membawa aroma kayu sandalwood yang hangat pada Tam Dao.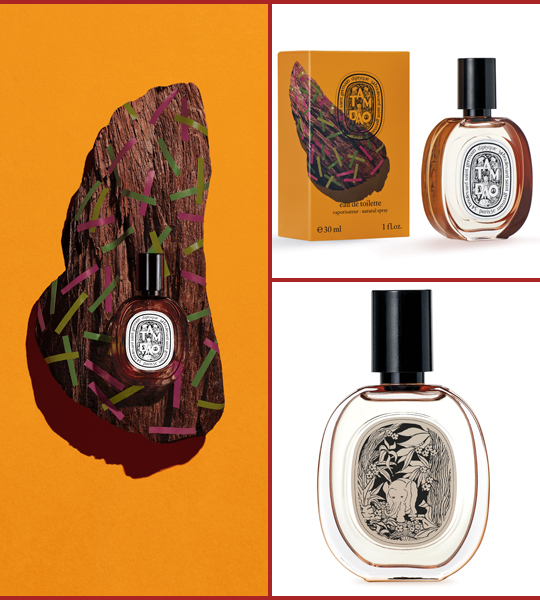 Tam Dao
Selain parfum, koleksi ini dilengkapi dengan beberapa produk lain di setiap serinya, seperti shower balm dan perfumed soap edisi Tam Dao, hand and body lotion dari Philosykos, dan body mist dari Do Son. Seluruh koleksi ini dikemas dengan helaian tisu dalam warna yang sesuai, dan bisa diperoleh di Living at The Papilion.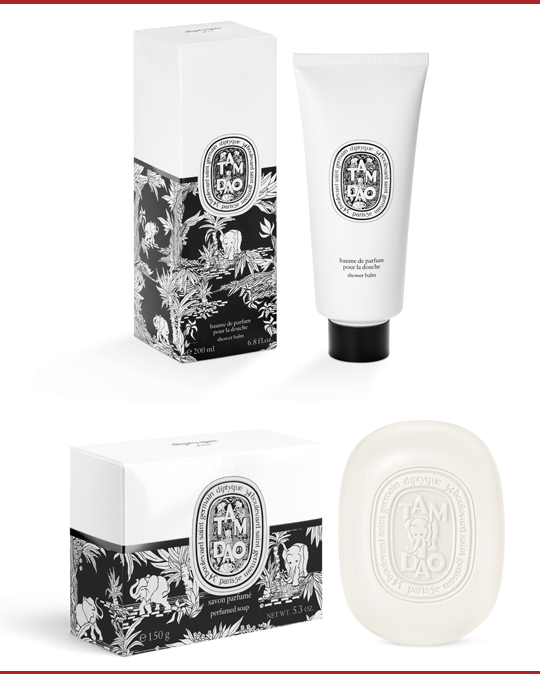 Tam Dao Shower balm & Perfumed soap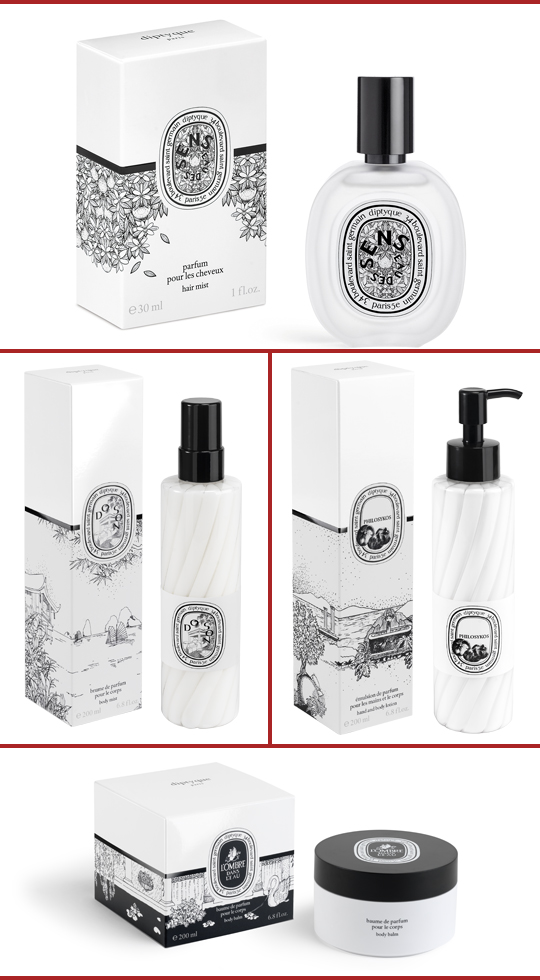 Eau des Sens Hair mist, Do Son Body mist, Philosykos Body lotion, l'Ombre dans l'Eau Body balm