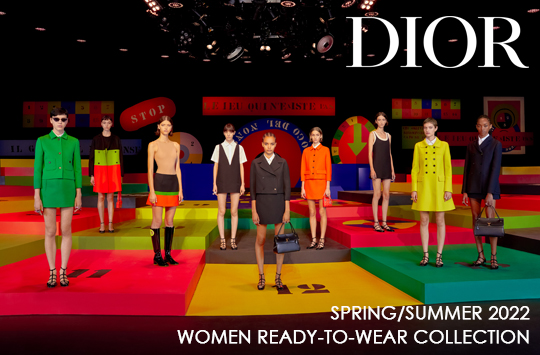 presented by
DIOR: SPRING/SUMMER 2022 WOMEN READY-TO-WEAR COLLECTION
Published by Sugar & Cream, Monday 25 October 2021
Text by Dinda Bestari, Image courtesy of Dior
Exploring the Richness of the 1960's
Dunia mimpi yang dihadirkan peragaan busana Dior Summer/Spring 2022 RTW Collection, dipenuhi oleh rasa keingintahuan, gairah, dan penelitian. 'Perjalanan' ini dimulai Maria Grazia Chiuri dengan menjelajahi kekayaan gaya 1960-an, terutama masa jabatan Marc Bohan sebagai Creative Director saat itu, dimana rumah mode ini mendapat semangat visioner dari Slim Look Collection yang diperagakan pada 1961.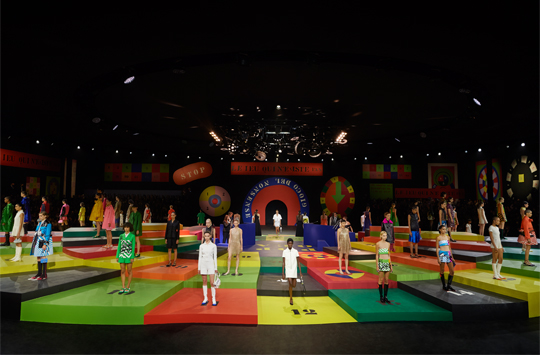 "It completely changes fashion, just as the New Look did in 1947" – Maria Grazia Chiuri –
Simak koleksi Dior Summer/Spring 2022 RTW Collection di sini

Maria Grazia Chiuri mengunjungi kembali awal tahun 1960-an, melukiskan kontur perubahan dan merumuskan leksikon baru untuk dunia yang masih 'sakit' akibat pandemi. Detail siluet juga mengungkapkan busana dengan efek grafis dan geometris dalam warna kuning, hijau, merah, biru tua, oranye, dan raspberry, dan memberikan sentuhan estetika khas Bohan  melalui permainan color block.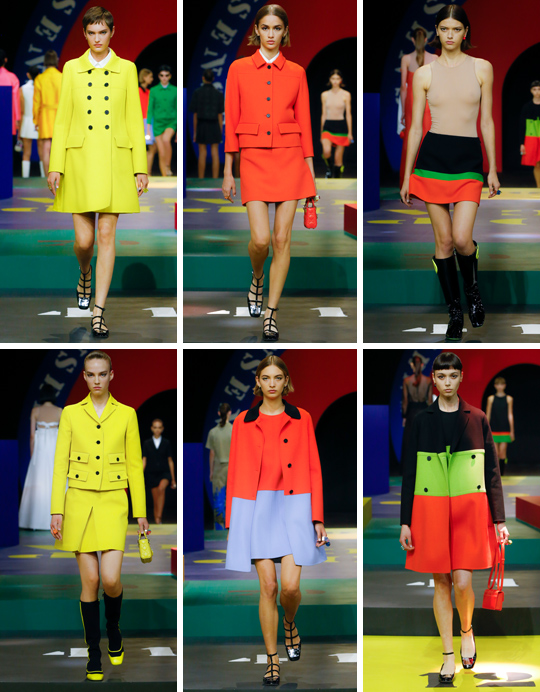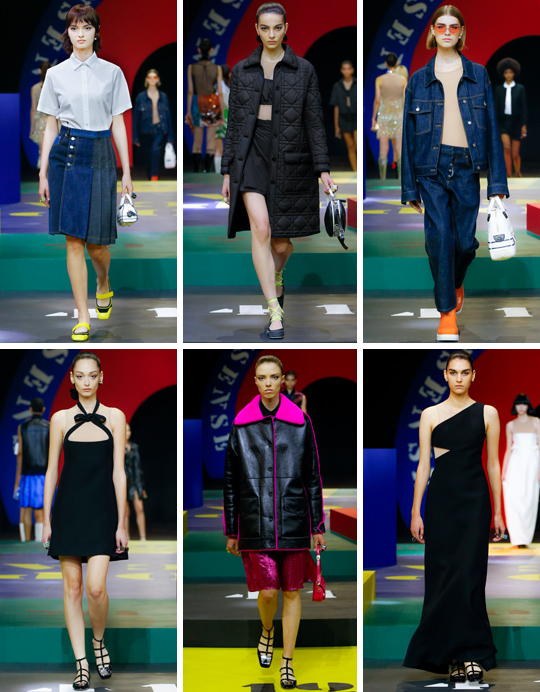 Warna-warna ini juga melambangkan geometri spasial di jantung permainan yang diimpikan oleh seniman Anna Paparatti untuk mempertanyakan aturan seni dan kehidupan. Terinspirasi oleh gaya tunggal sang seniman,  mencoba mengeksplorasi dengan menyusun skenografi pertunjukan dalam semangat 'absurd' yang mencerminkan alam semesta pada peragaan busana Dior Summer/Spring 2022 RTW Collection kali ini.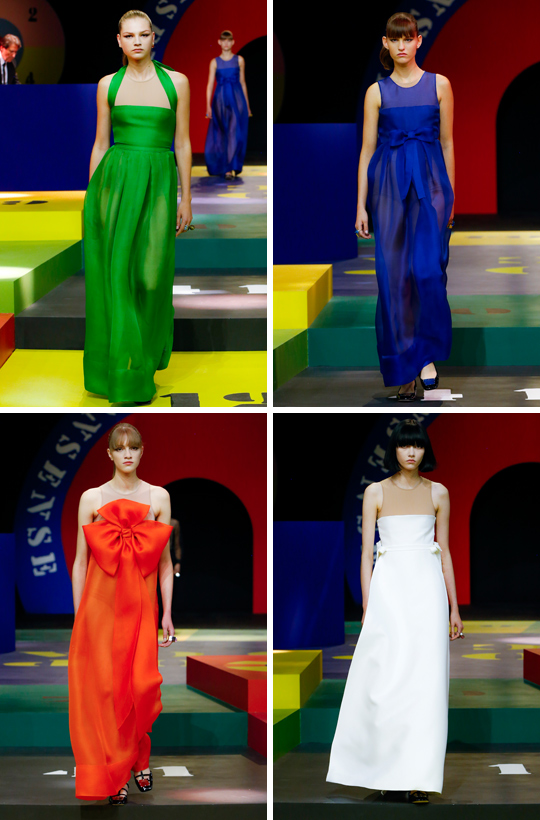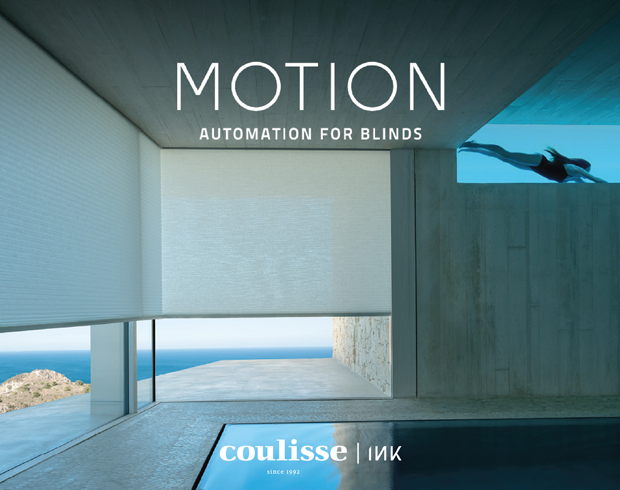 Presented by Coulisse | INK
Ruang pertunjukan menghadirkan siluet yang dirancang untuk bersinar di lantai dansa ala klub malam Romawi yang legendaris, Piper Club, tempat yang luas dan penuh warna, dan lambang kebebasan. 'Laboratorium' yang bereksperimen dengan seni dan mode tanpa prasangka, menawarkan rasa kreativitas yang unik – seperti Le Palace di Paris. Tempat di mana seniman berbaur dengan filsuf, renungan, dan aktor, antara lain, dalam suasana yang benar-benar baru dan tak terduga, seperti koleksi ini, yang diwujudkan oleh Il Gioco del Nonsense (The Game of Nonsense) karya Anna Paparatti. ''Nonsense" seperti yang ditulis oleh penyair dan kritikus sastra asal Amerika, Susan Stewart, "perfect, pure, an untouched surface of meaning whose every gesture is reflexive."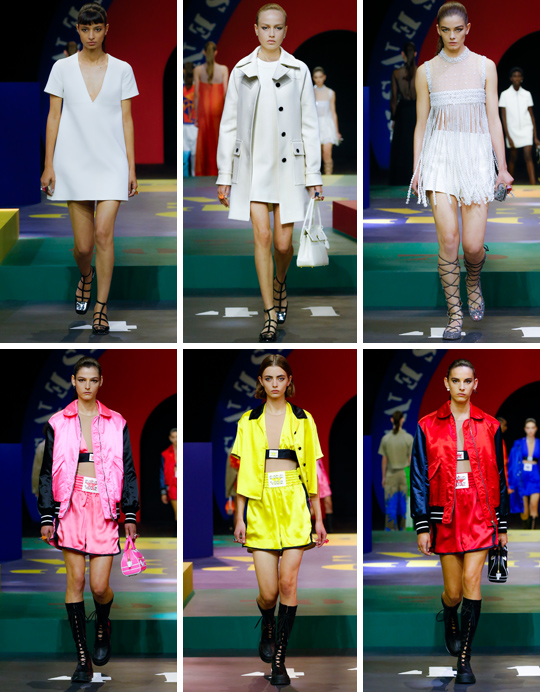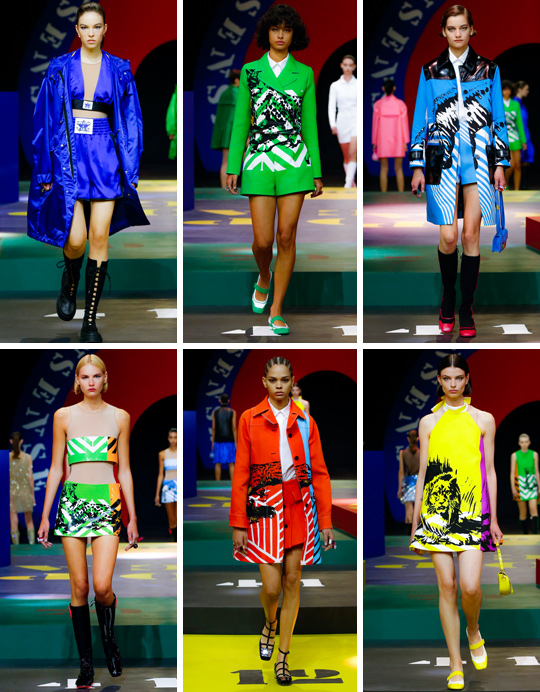 Dior Summer/Spring 2022 RTW Collection menyuguhkan reinvented jacket dengan potongan kotak,  refined coats, rok, Bermuda, celana pendek, dan gaun yang digabungkan dalam berbagai cara dalam serangkaian kontras. Berbagai desain yang dihadirkan dalam bordir 3D yang disempurnakan dengan efek visual bertekstur. Material seperti scuba dan nilon mengelevasi ulang volume busana danmerevolusi tampilan wanita yang memakainya.