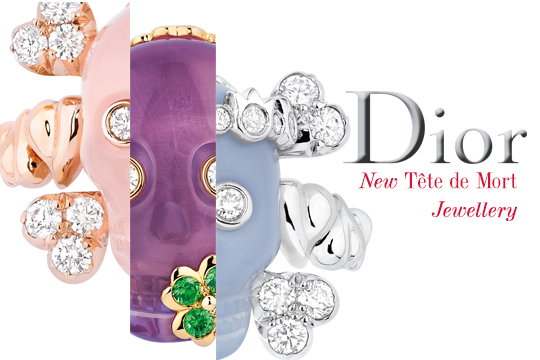 Dior Introduces New Tête de Mort Jewellery Collection
Published by Sugar & Cream, Tuesday 07 August 2018
Text by Auliya Putri, Images Courtesy of Dior
Live with Passion!
Dior nampaknya sudah bersiap menyambut hari Halloween dengan meluncurkan koleksi perhiasan terbaru berbentuk tengkorak. Terinspirasi oleh kecintaanya akan kehidupan, Victoire de Castellan mendesain koleksi terbaru dari Tête de Mort. Koleksi ini mencoba untuk menafsirkan "Memento Mori" dan "Carpe Diem", yang mengingatkan kita untuk hidup dengan sepenuhnya.
"Whatever you do – for work or pleasure – do it with passion! Live with passion! – Christian Dior (Little Dictionary of Fashion)
Koleksi perhiasan Tête de Mort kali ini menyajikan potongan-potongan gemerlap, bertahtakan permata yang diukir dengan halus, penuh misteri, dan berkarakter. Memunculkan enam versi (tiga cincin dan tiga kalung), koleksi ini menawarkan gairah pada pandangan pertama, membuat Anda jatuh cinta.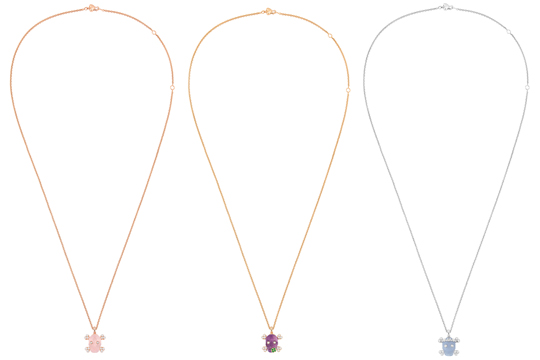 Pada pemilihan warna pun mengandung enigma yang tersirat dari bebatuannya; seperti warna biru dari chalcedony melambangkan keadaan pikiran dan kekuatan, lalu kedamaian ada pada warna rose dari quartz, dan keseimbangan ditawarkan dari warna violet dari amethyst. Digabungkan dengan warna-warna lembut seperti putih, merah muda, dan kuning emas menciptakan sesuatu yang mengejutkan dari koleksi perhiasan unik ini.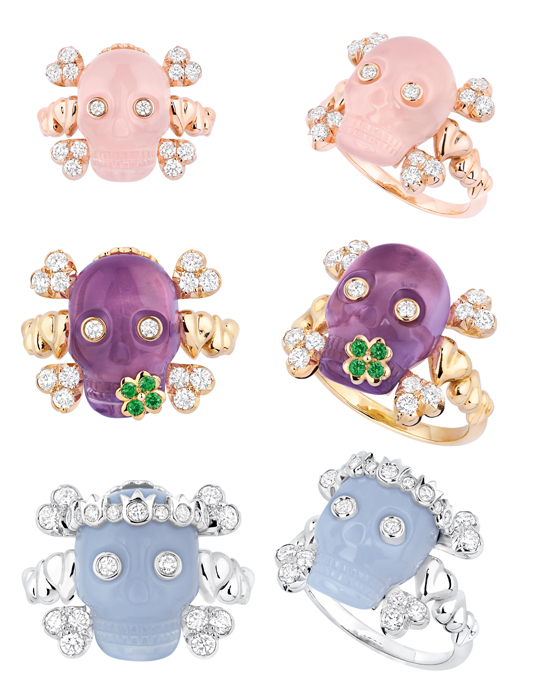 Tidak hanya kemisteriusan dari bentuk tengkoraknya saja, filosofi yang dikandung dari perhiasan ini memiliki arti yang lebih emosional dari ornamen bentuk hati, daun clover, dan bunga lily.