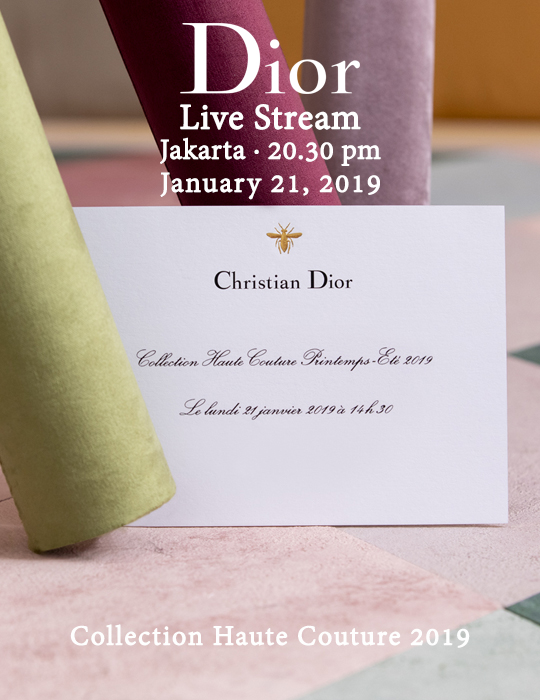 DIOR Haute Couture Spring/Summer 2019 – Live Stream at 20.30 PM Jakarta Time (21th January 2019)
Published by Sugar & Cream, Monday 21 January 2019
Text by S&C, images courtesy of Dior
Dior's Live Streaming : 21st January 2019
Time for haute couture from Dior, one of the most prestigious labels from Paris. Today, we honor to share with you Live Streaming at 20.30 PM (WIB Indonesian Time) for DIOR Haute Couture Spring/Summer 2019 direct from Paris.
Paris Time         :  14.30 PM, January 21, 2019
Jakarta Time     :  20.30 PM, January 21,2019
Please click image below to start 'LIVE STREAM' or click here.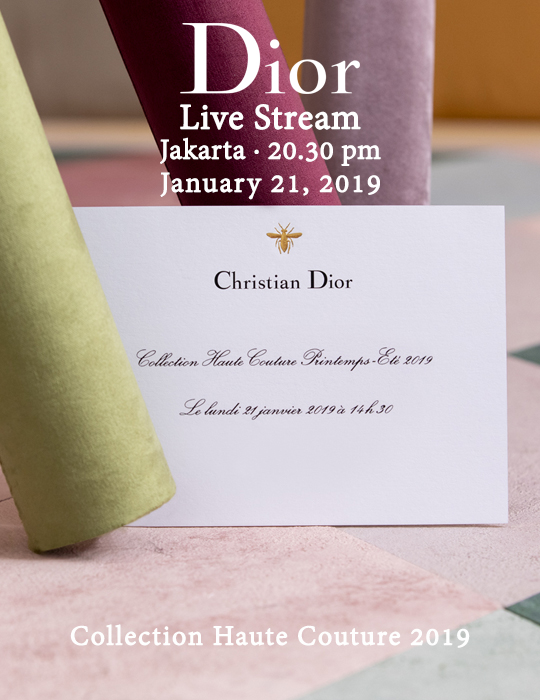 Hastags :
@dior
#DiorCouture
#MariaGraziaChiuri