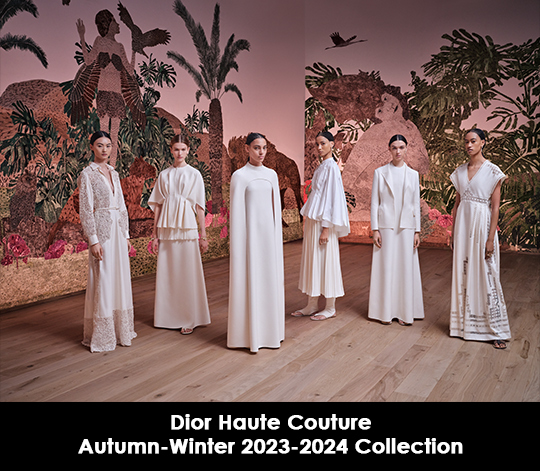 presented by

DIOR HAUTE COUTURE AUTUMN-WINTER 2023-2024 COLLECTION
Published by Sugar & Cream, Friday 28 July 2023
Images courtesy of Dior
The cult of the goddess.
"My dresses are connected to the idea of the clothes of the antiquity. I keep an apparent simplicity". Quote dari Christian Dior ini menjadi inspirasi Maria Grazia Chiuri dalam pembuatan koleksi Dior Haute Couture Autumn-Winter 2023-2024 yang diluncurkan pada 3 Juli lalu di Paris. Chiuri menerjemahkan "apparent simplicity" sebagai "quite luxury", sesuatu yang terlihat sederhana namun terbuat dari material dan craftmanship terbaik.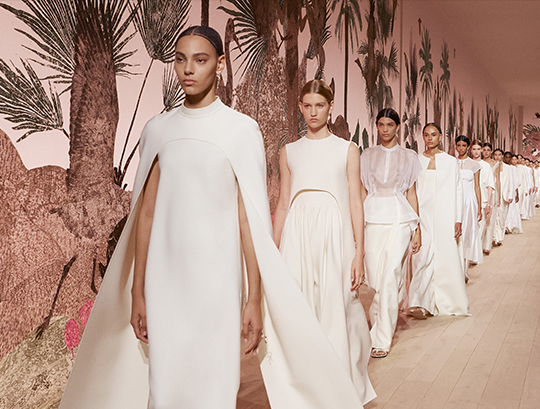 Rewatch Dior Haute Couture AW 23-24 show here:


Presented by Interni Cipta Selaras
Pada koleksi Dior Haute Couture Autumn-Winter 2023-2024 ini Chiuri bekerja sama dengan seniman dan filsuf asal Italia, Marta Roberti. Ia dikenal akan gambar sketsa dewi dan fauna yang lembut, repetitif, serta memiliki banyak elemen tersembunyi di balik kesederhanaanya. Sangat cocok dengan penggambaran "apparent simplicity" versi Chiuri hingga menghasilkan deretan gaun-gaun dengan teknik dan sulaman kompleks.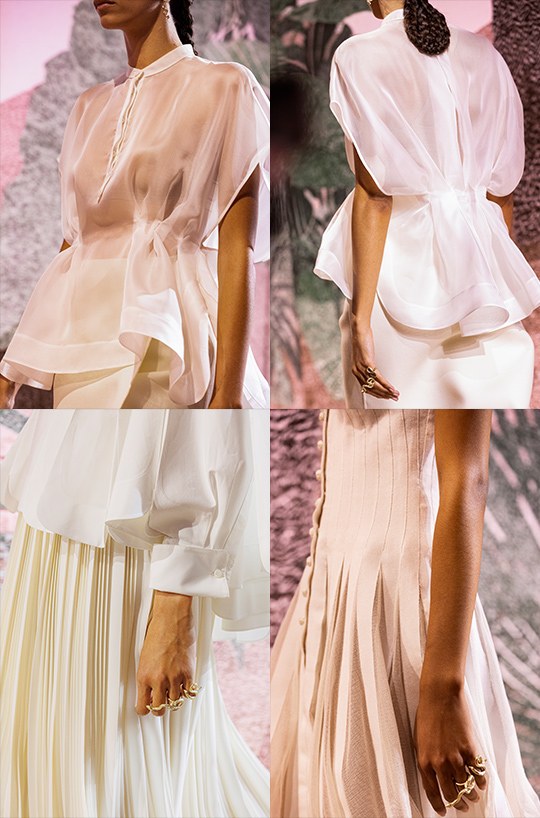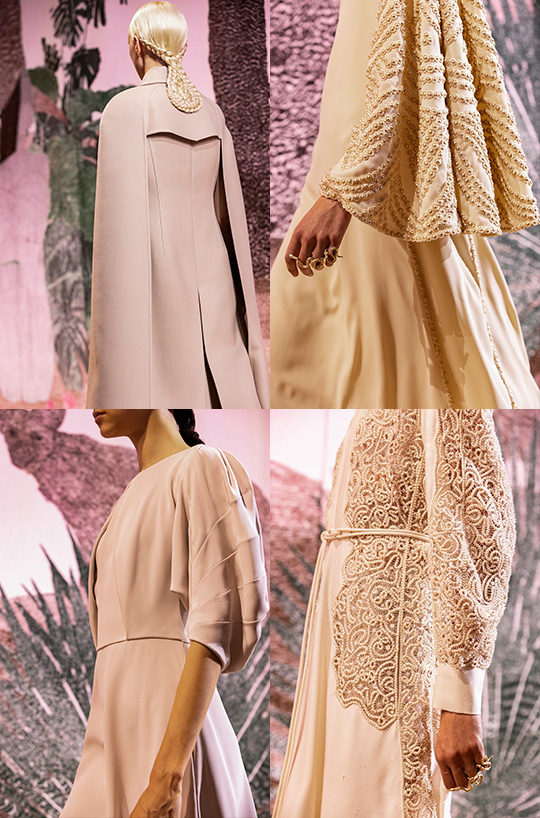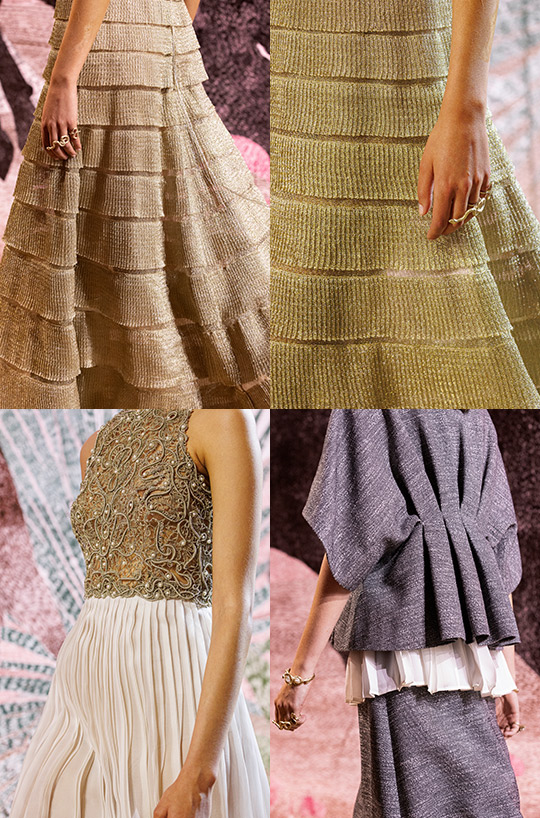 Meski berpegang teguh pada siluet klasik, Chiuri tetap menambahkan sisi medern dalam desainnya. Ia mengkonstruksi material wool berkualitas warna ecru menjadi cape dan gaun. Ada pula fringe dress dari bahan sutra warna ecru yang sangat mewah terlihat bagaikan bulu-bulu halus. Shantung lace dress sutra dihiasi oleh sulaman atau kepangan sutra, sedangkan gaun georgette crepe dipenuhi oleh sulaman mutiara. Setiap look koleksi Dior Couture musim ini sangat klasik dan timeless, layaknya wardrobe para dewi dari khayangan. (FE)