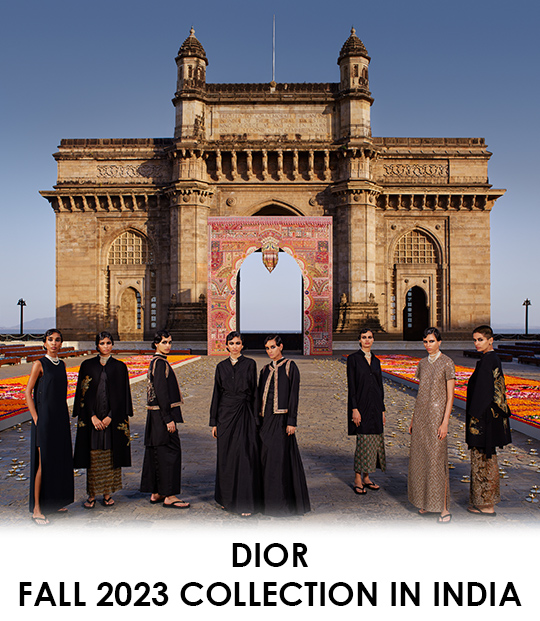 presented by

DIOR FALL 2023 COLLECTION IN INDIA
Published by Sugar & Cream, Tuesday 16 May 2023
Images courtesy of Dior
Exploring the soul of India.
Untuk pertama kalinya rumah mode mewah Perancis, Dior, menggelar peragaan busana di India pada 30 Maret 2023 lalu. Berlatar situs bersejarah Gateway of India yang terletak di Mumbai, Maria Grazia Chiuri menampilkan koleksi Dior Fall 2023 yang kaya akan bordir dan kerajinan tangan buatan pengrajin lokal. Ini juga sekaligus bentuk apresiasi atas hubungan kerja sama dan persahabatan antara Chiuri dengan Karishma Swali, direktur artistik Chanakya Ateliers dan Chanakya School of Craft.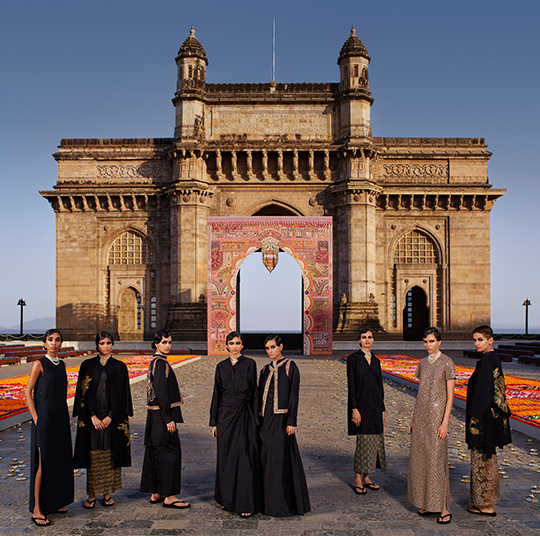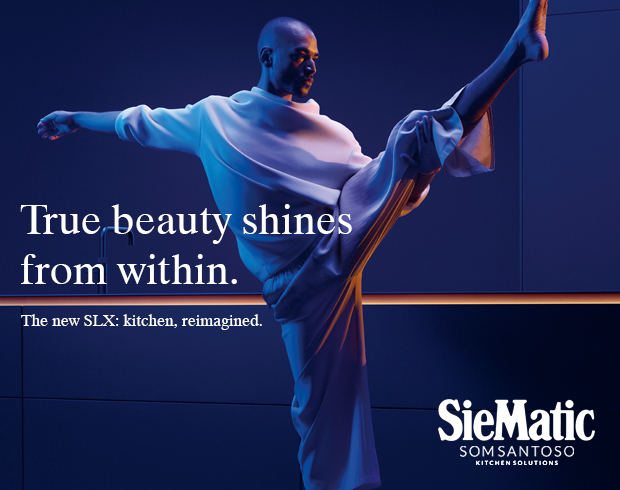 Presented by Som Santoso
Sebanyak 99 busana yang dipamerkan pada koleksi Dior Fall 2023 ini merupakan karya sentimentil yang menggali arsip lawas Dior. Arsip itu mengungkapkan bahwa Marc Bohan, direktur artistik Dior saat itu, telah melakukan perjalanan ke India pada tahun 1962. Dari sini bermula hubungan antara Perancis dan India. Bagi Bohan, moment ini menandai awal baru Dior dibawah arahan artistiknya: pelanggan yang lebih muda serta pendekatan mode yang lebih dinamis dan kontemporer.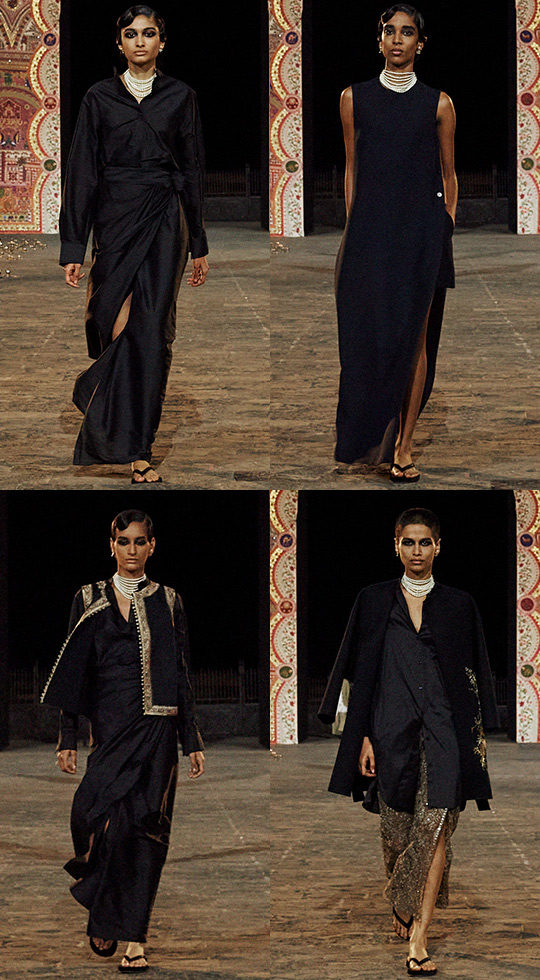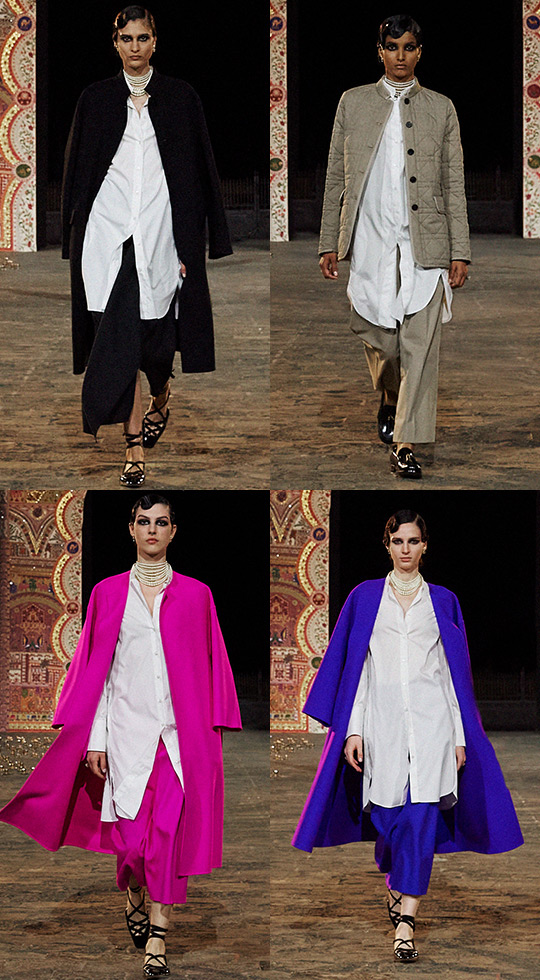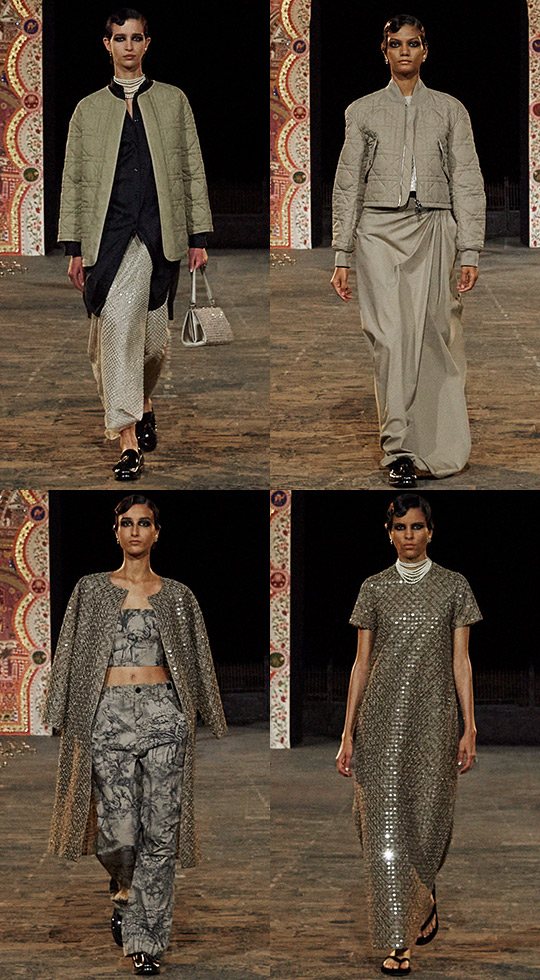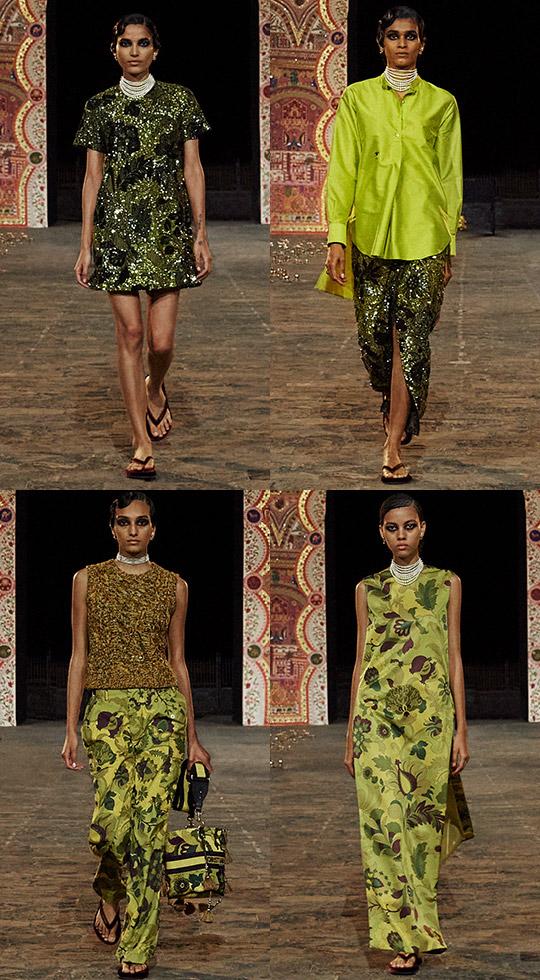 Chiuri memberi penghormatan untuk Bohan dalam wujud material sutra berwarna hijau, kuning, pink, dan ungu yang khas. Sutra tersebut didesain membentuk evening coat dan rok lurus yang terinspirasi oleh kain sari dan potongan tradisional India. Ada pula bolero, jaket, celana, dan atasan dengan teknik craftsmanship Chanakya Ateliers yang sangat detail dan kompleks. Seperti teknik mirror embroidery dengan pecahan kaca kecil yang memancarkan kilauan cahaya anggun. (FE)