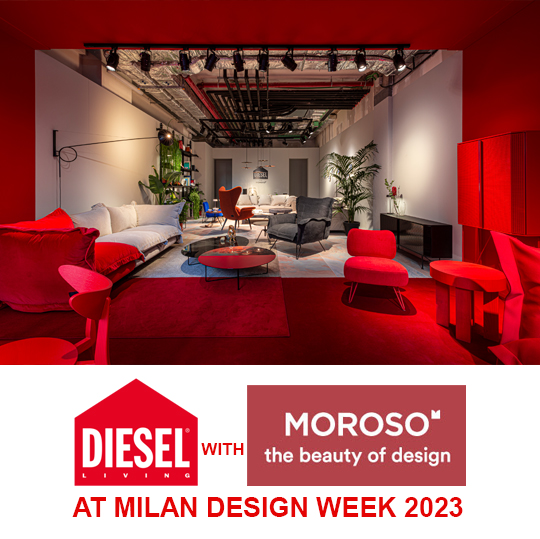 presented by

DIESEL LIVING WITH MOROSO AT MILAN DESIGN WEEK 2023
Published by Sugar & Cream, Wednesday 03 May 2023
Images courtesy of Diesel Living
Diesel Living with Moroso Pop Up Showroom
 Milan, April 17TH 2023. Diesel Living returns to Milan Design Week with a statement in the brand's attitude of fearlessness, irreverence and irony. A pop-up showroom Diesel Living with Moroso at Via della Spiga 26, is an audacious, 3-D expression of the Diesel lifestyle defined by a bold, surreal window takeover in iconic Diesel Red.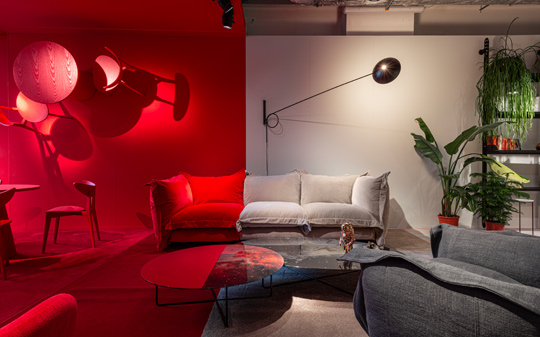 The pop-up will be open for one month, from April 18 – May 20, and is designed to make a lasting impression. The window displays the most recognizable designs from the Diesel Living Collection fabricated in monochromatic red and arranged in a fun-house style with additional furniture tableaus set on the walls. As they continue into the space, guests encounter the more classic offerings from the world of Diesel Living.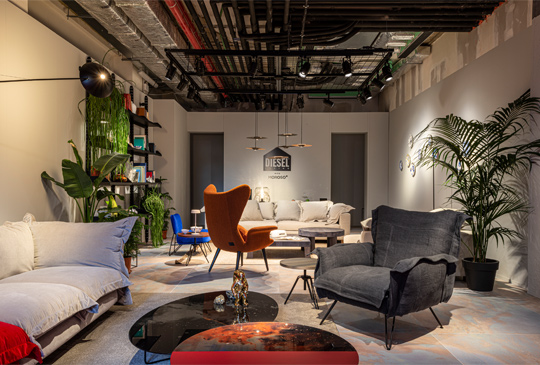 Inspired by an idea of contemporary living, The Wood Wave Collection of Diesel Living with Moroso fuses the clean lines of Scandinavian design with a Diesel twist. Stackable chairs, stools and tables entirely made of wood are ideal for dining and lounge areas, as well as minimalist residential environments.

An evolution of the Cloudscape, the High Cloud sofa is our highest and softest design to date. It looks as if it's been constructed from fluffy bed pillows, offering unique comfort with witty, fresh, contemporary design.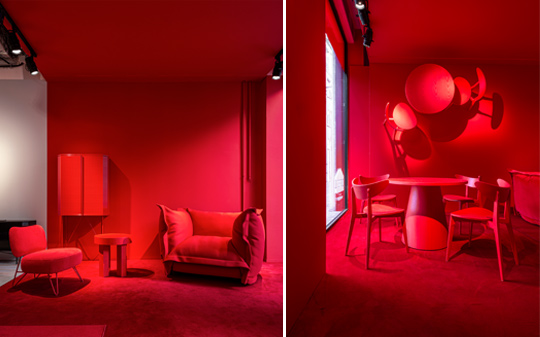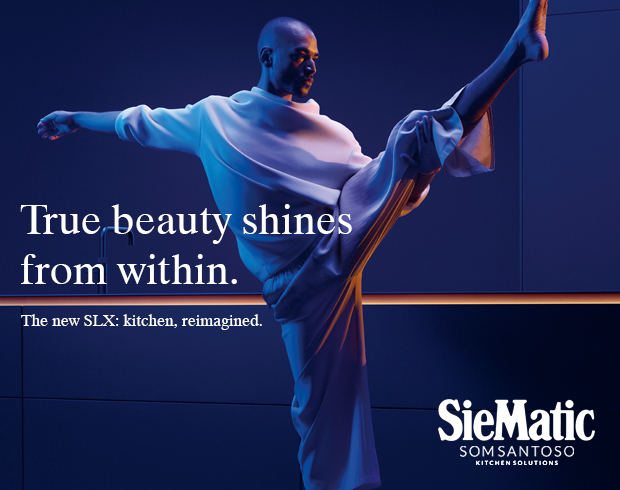 Presented by Som Santoso
Nebulone coffee tables are presented in a new indigo raw finish playing contrast with their bold and clean shapes.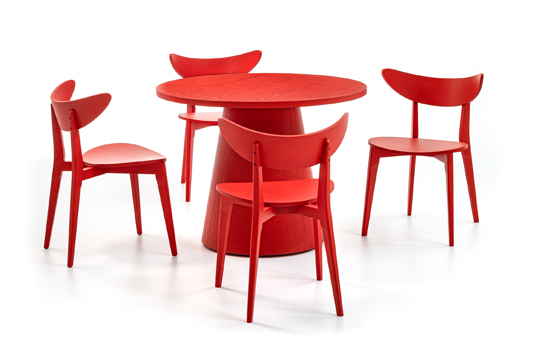 The Wood Wave Collection
Diesel Living with Moroso expands its fabric selection to include natural materials such as hemp and linen* that have a lower environmental impact than conventional cotton. Other new textured fabrics include a cotton-acrylic blend defined by its airy lightness, a new linen for elegant seating, and Ricneciolo, a soft and velvety bouclé fabric.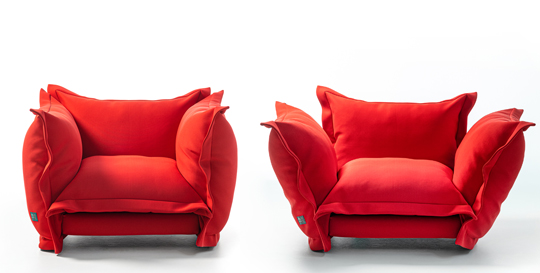 High Cloud
The Diesel Living with Lodes lighting collection evolves in a more elaborate and artisanal direction. Magic Mushroom is a table lamp whose shape reminds the retro blown glass lamps of the 70s with a transparent water effect and a psychedelic twist. The 60s, retro REGLOBE dominates the space with a sphere that integrates recycled plastic, decorated with small touches of color effect terrazzo. U.F.O's 90s vibe transport us into a retro-futuristic atmosphere with functional and minimalist design for residential and commercial spaces.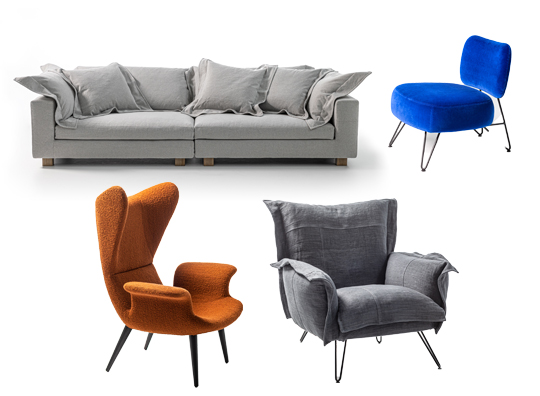 New color cards
The new Spring floor lamp enriches the collection with an original function and minimalist design. The Spiga 26 pop-up launches Hoily Marble, the new Diesel Living with Iris Ceramica surface, a texture recreating the iridescent soft marbled effect of oil on asphalt playing with color variations. The Classic on Acid collection by Living with Seletti, known for its irreverent sense of humor, distorts classic porcelain iconography to create a psychedelic, kaleidoscope effect. The collection includes a series of new plates and accessories (bowls, glasses, tray, cake stand, placemats, and a set of flatware) for a classic but still informal full table setting.