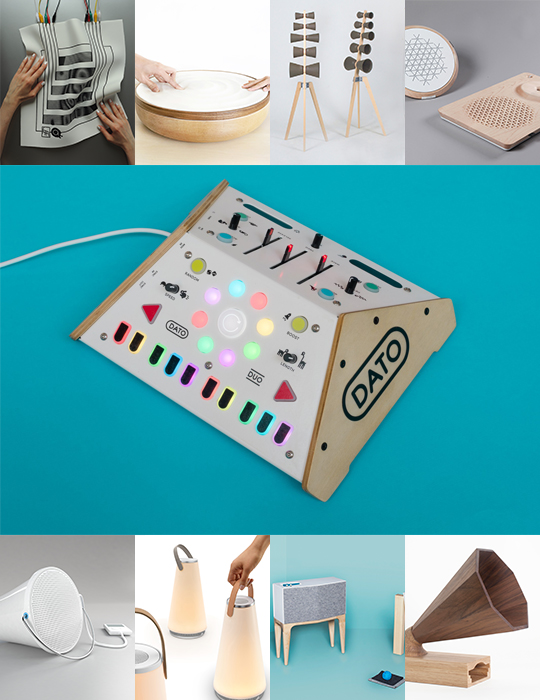 Design Museum Holon – Sound and Matter in Design
Published by Sugar & Cream, Wednesday 05 July 2017
Exhibition: 29 June – 28 October 2017
Selalu ada cara unik untuk mengapresiasi desain, termasuk dengan mengeksplor hubungannya dengan suara atau bunyi-bunyi tertentu. Hal inilah yang dilakukan Design Museum Holon di Israel melalui pameran Sound and Matter in Design, yang diadakan pada 29 Juni – 28 Oktober 2017. Pameran ini disponsori oleh produsen komponen speaker dan perangkat audio kenamaan, Morel, dan meneliti hubungan antara suara dan desain, serta cara-cara di mana bentuk, lingkungan, dan pengalaman sehari-hari dipengaruhi oleh suara.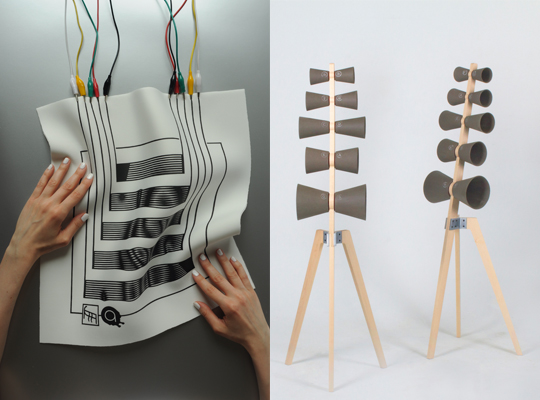 Liquid MIDI by EJTECH & Form follows sound by  Roy Yahalomi
Bahkan sebelum memasuki area pameran, pengunjung akan segera memerhatikan bahwa gedung Design Museum Holon yang ikonis 'disulap' menjadi alat musik. Diberi nama The Sound of Architecture, instalasi khusus yang dikurasi oleh Anat Safran dan Lila Chitayat ini seakan mengeksploitasi arsitektur bangunan dan kapasitas pita berongga Carten untuk berfungsi sebagai 'ruang gema' dan menciptakan arena musik dimana para pengunjung berperan sebagai komposer. Suaranya berasal dari 100 speaker yang berada di berbagai area berbeda, juga dari bangunan itu sendiri yang menarik penonton ke dalam sifat multi-sensorik dari pameran serta mengajak mereka untuk menyelidiki persepsi suara masing-masing.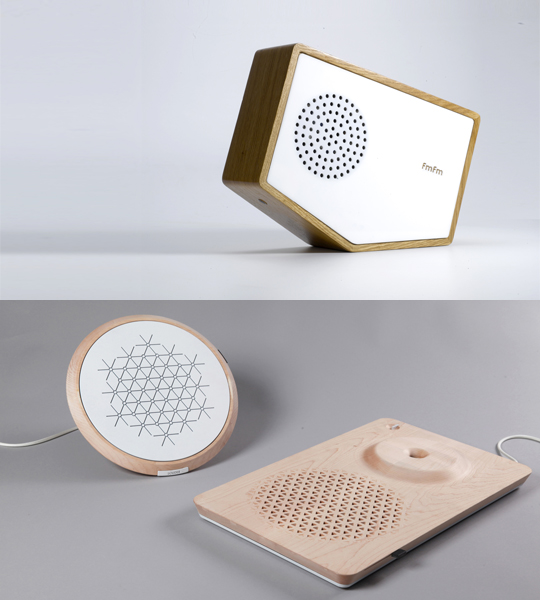 Tilt by Luka Or & Miss by Sharona Merlin
Di dalam museumnya sendiri, Upper Gallery menampilkan Seeing Sound, sebuah pameran yang dikurasi oleh Anat Safran, Lita Chitayat, dan Elisabetta Pisu, berisi sekitar 50 objek yang dirancang sejak tahun 1960-an hingga saat ini. Terbagi dalam tiga kategori yakni benda-benda stationary, mobile, dan interaktif, pameran ini menampilkan berbagai benda bersejarah yang 'menceritakan' evolusi sistem stereo dan speaker serta benda kontemporer yang terdiri dari perabotan-perabotan ruang tamu. Semua benda ini merupakan contoh pergeseran konseptual dari desain objek itu sendiri hingga ke desain pengalaman seorang pengguna, sambil menampilkan cara suara dan desain melebur secara harmonis ke lingkungan domestik.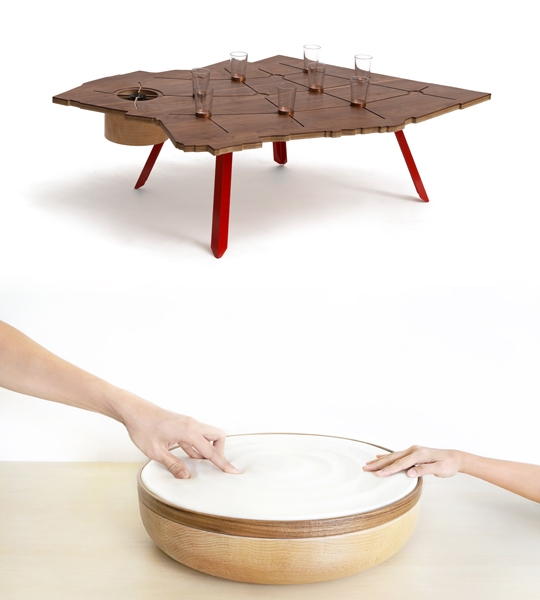 Makom Table by Ezri Tarazi & Synchrony by Kenneth Tay
"Untuk pertama kalinya, tempat pameran akan digunakan sepenuhnya dengan perhatian khusus pada bagaimana setiap suara, setiap benda, dan masing-masing elemen dapat, dan seharusnya, disandingkan dengan ruangan yang ada. Benda musik bersejarah, yang turut dihadirkan di sini, akan disertai instalasi yang tidak menampilkan objek sama sekali, dan selanjutnya menunjukkan bagaimana desain melampaui hal-hal bersifat fisik semata dan mencakup fenomena yang abstrak," demikian jelas Maya Dvash, Chief Curator of Design Museum Holon.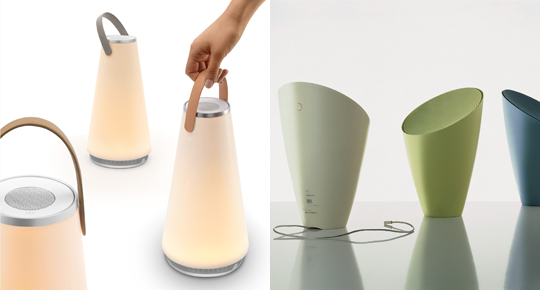 UMA Sound Lantern by Carmine Daganello e Pablo Pardo & Poe Radio by Philippe Starck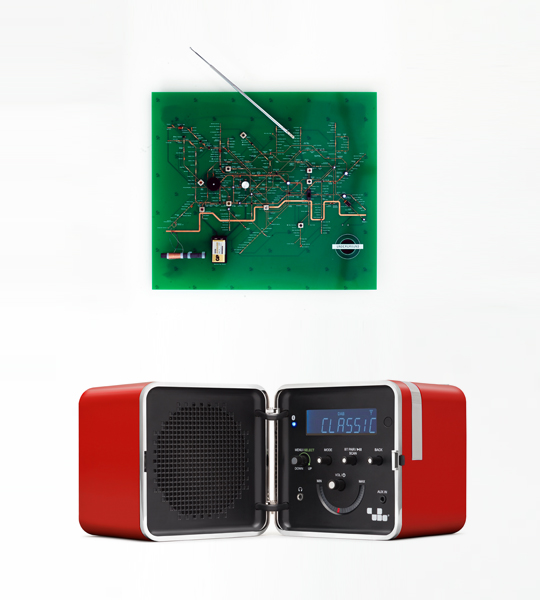 Tube Map Radio by Yuri Suzuki & Cube Radio TS 505 by Richard Sapper and Marco Zanuso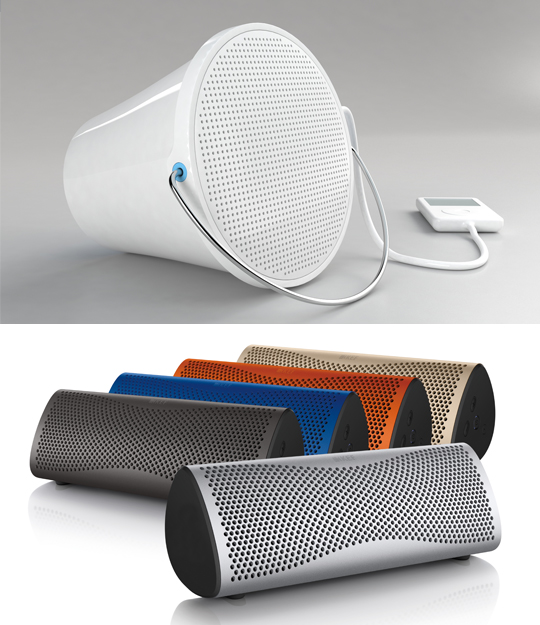 Muo by Ross Lovegrove & Sound Bucket by Bakery Studio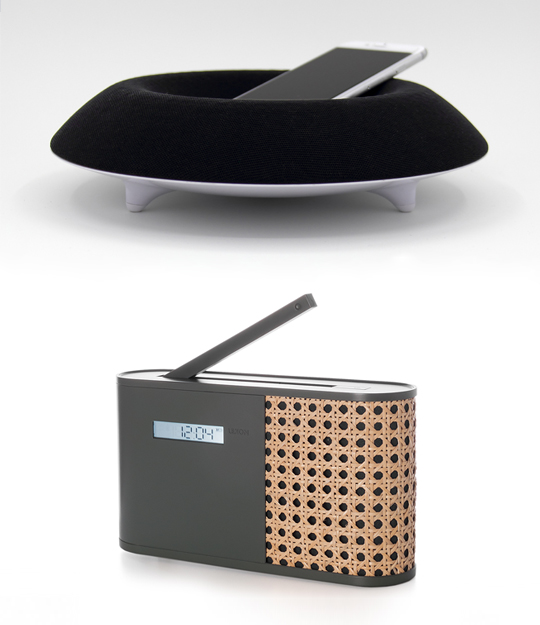 Arina by Adin Mümma & Hybrid by Mathieu Lehanneur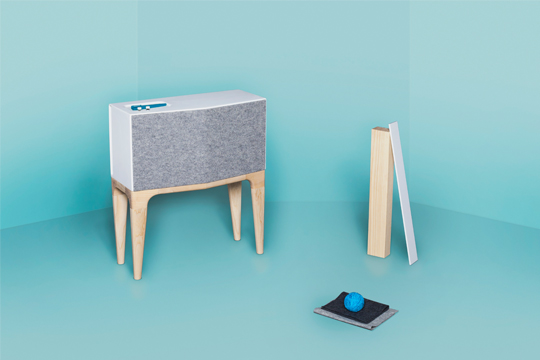 V Speaker by Oliver Staiano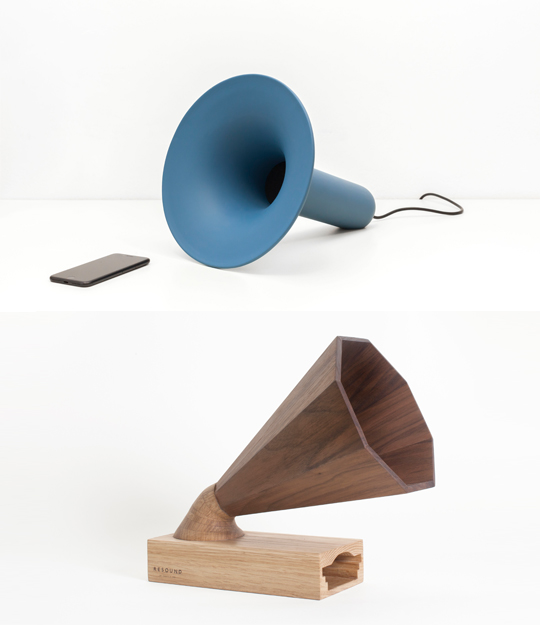 Luciano by Paolo Cappello & Resound No.1 iPhone Amplifier by Camilla Lee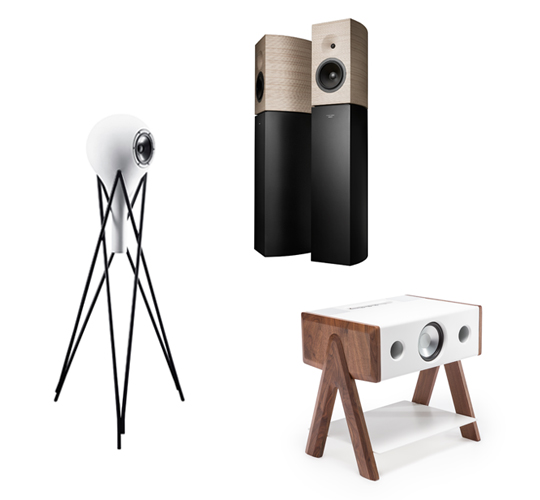 Teufel X Rosenthal Porcelain Speaker System by Rosenthal GmbH, Philarmonia by Jean Nouvel and Cube CS by Samuel Accoceberry