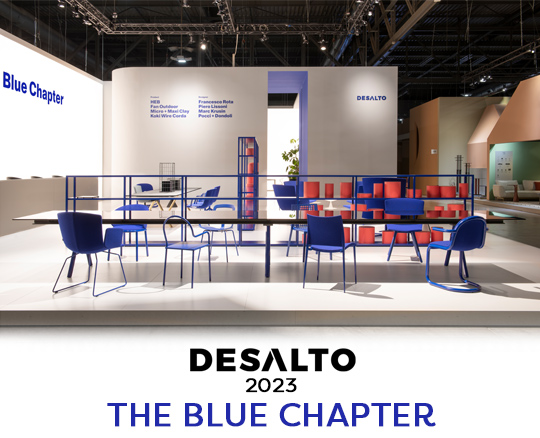 presented by

DESALTO 2023: THE BLUE CHAPTER
Published by Sugar & Cream, Monday 22 May 2023
Images courtesy of Desalto
Under The New Art Direction of Francesco Rota
Desalto chooses the dynamism of blue to tell its story in this Milan Furniture Fair edition: an immersive and all-encompassing experience that foreshadows a future full of innovations and changes.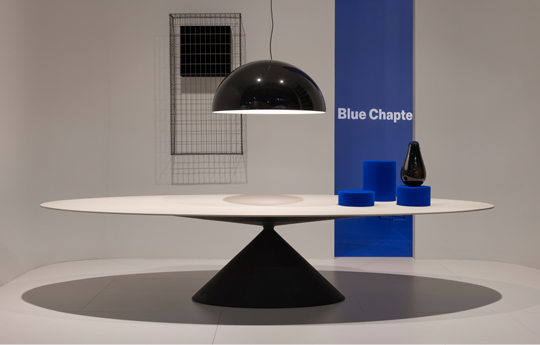 A strong and high-impact stage presence testifying to a journey that sees Desalto embark on a journey that will lead it to renew and strengthen its identity and product proposal, under the new art direction of Francesco Rota. To communicate this particular moment, the company chooses the blue: a color that in its reflections recalls metal, the main material of the company's production and processing, the essence of its DNA. A decisive, strong and intense message but at the same time also an invitation to calm, all values that blue brings with it. A reflective approach that Desalto has decided to adopt today to imagine and design the path for the coming years, in deliberate antithesis to the frenzy, albeit seductive, that characterizes our times and dominates our lives, obscuring the sublime beauty of creative thought.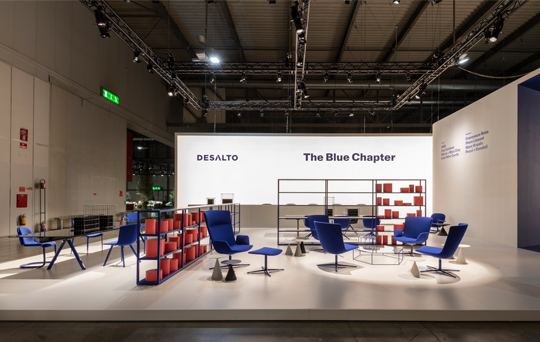 MAXI CLAY design by Marc Krusin
The iconic Clay table reaches unprecedented and generous dimensions until it becomes MAXI. A surprising 3-metres oval top offers new perspectives and expands the possibilities of to domestic environments and otherwise, featuring a precise and clear graphic sign in a perfect union between harmony of shapes and solidity of the material.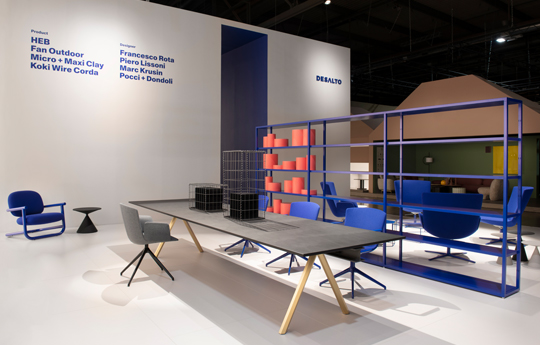 MICRO CLAY design by Marc Krusin
Colorful and with a vaguely light-hearted air, Micro Clay fits into any internal and external environment with a pinch of irreverence. Small in size, but with a great personality, it connotes spaces with a touch of glamor and freshness.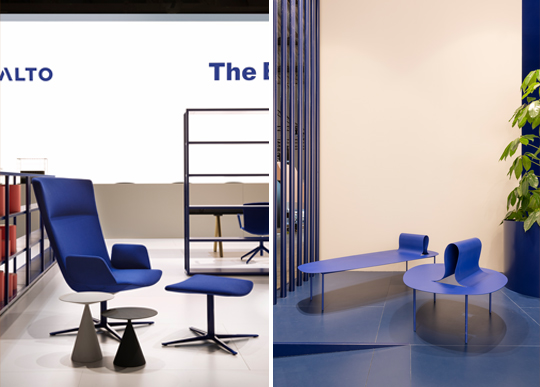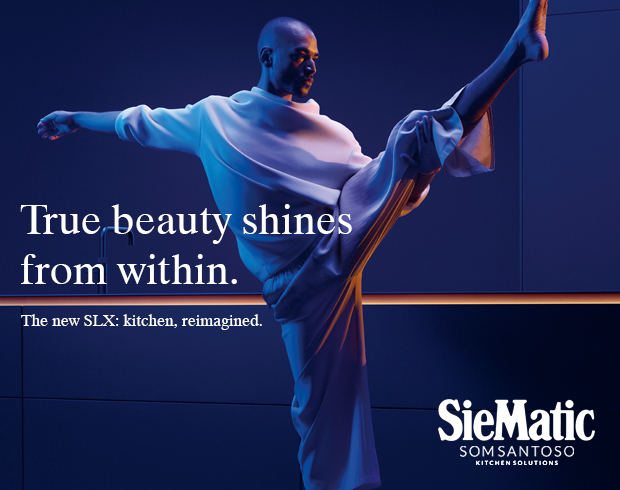 Presenter by Som Santoso
MINI CLAY – CANVAS design by Marc Krusin
Mini Clay also wears the most recent Canvas finish: the elegant and light canvas capable of gracefully enhancing the sinuous design of the table. An original finish obtained from the interweaving of natural fibers, which surprises for its visual and tactile impact, the application of which is the result of skilfull craftsmanship.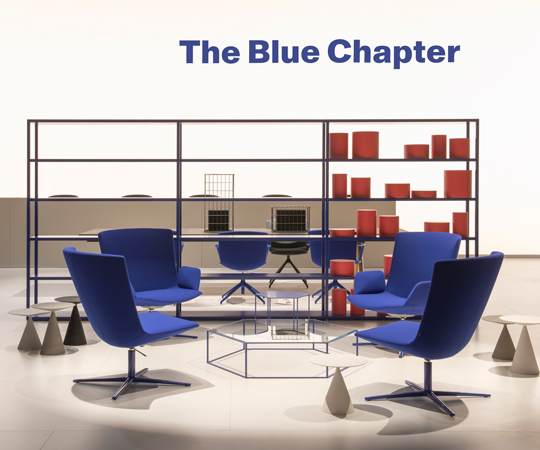 HEB design by Francesco Rota
A table with a strongly industrial look signed by Francesco Rota is added to the wide collection of Desalto tables. The strong character and generous dimensions make it particularly suitable for contract projects or for homes with an international and metropolitan feel. HEA is available in different finishes to respond to as many aesthetic and project needs.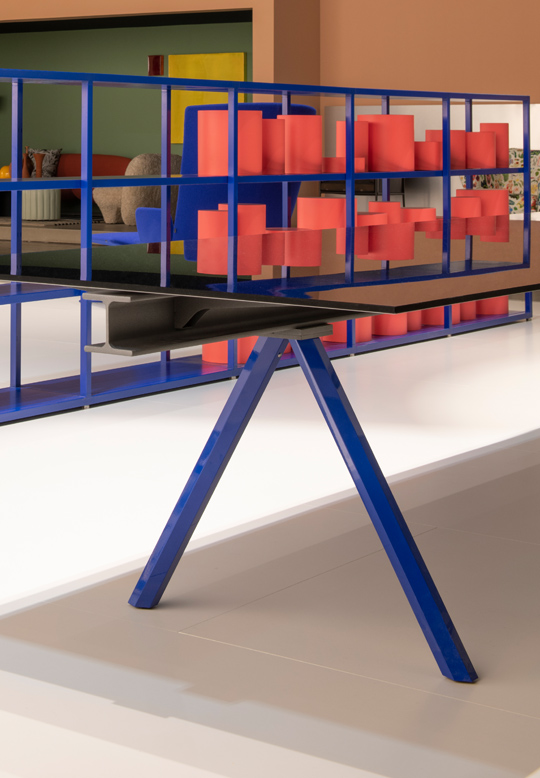 FAN – WOOD design by Piero Lissoni
Strengthened by the expressive character conferred by the materiality of the Iroko top which makes it suitable for outdoor use, the Fan table expresses a precise stylistic rigor with an industrial flavor, thanks to the particular detail of the structural legs.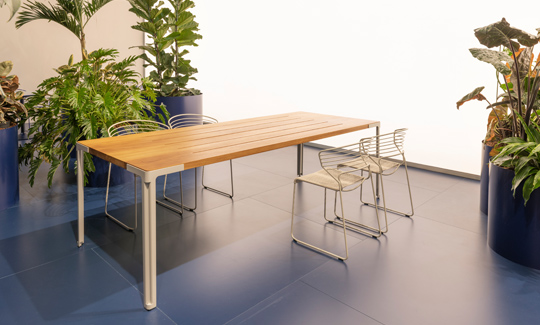 KOKI WIRE – CORDA design by Pocci + Dondoli
An unprecedented version of Koki Wire whose character is accentuated by the contrast between the woven rope finish – the protagonist of the seat – and the metal structure. Light, essential and versatile, it fits harmoniously into indoor and outdoor, private and public spaces.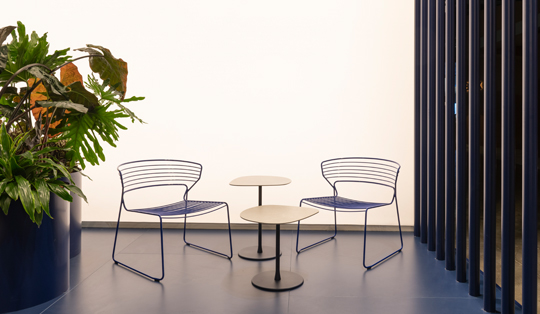 TIME: Recycled Fabric
The new TIME fabric collection fits naturally into an environmental protection policy that the company has been pursuing for years. A policy that translates into particular attention not only to the management and operation of the production plant, but also to the development of new partnerships with companies. The TIME fabric, with low environmental impact, is made of recycled polyester obtained from the recovery of plastic bottles.