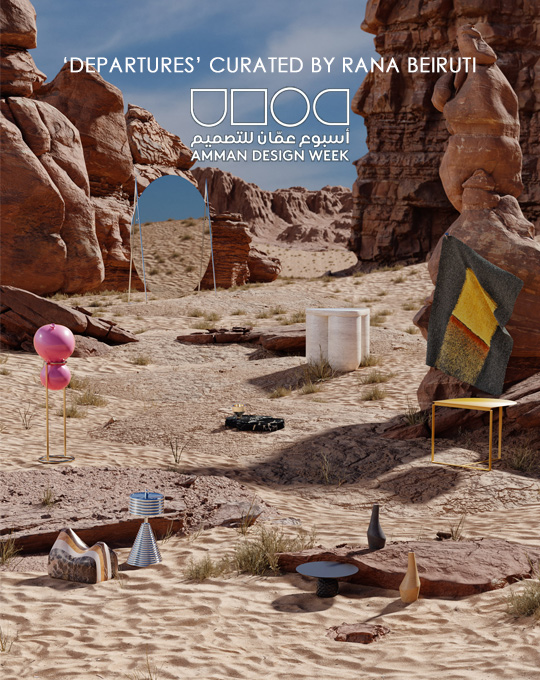 presented by

'DEPARTURES' CURATED BY RANA BEIRUTI – Amman Design Week
Published by Sugar & Cream, Monday 23 May 2022
Images courtesy of each respected designer & © Cielo Alejandra | ADORNO
In The Wadi Rum Desert, Amman, Jordan: 12 April 2022 
Her Majesty Queen Rania Al Abdullah and the co-founder of Jordan Design Week launches new Jordanian collection in collaboration with digital gallery Adorno.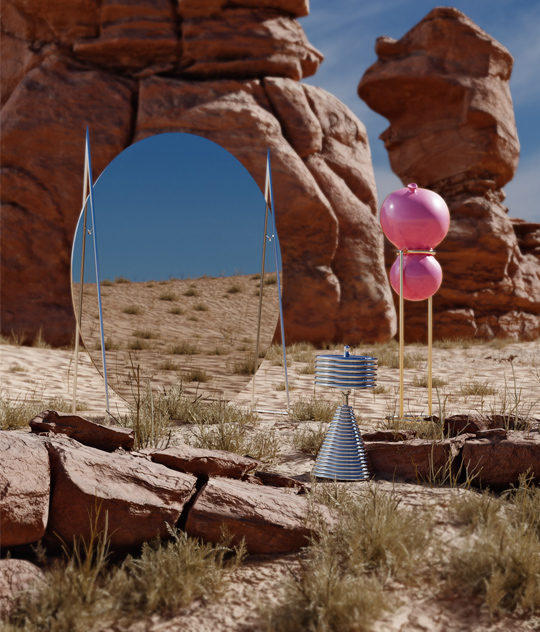 ADORNO is pleased to present "Departures", a Jordanian collection created in collaboration with the Office of Her Majesty Queen Rania Al Abdullah, the patron and supporter of Amman Design Week. Curated by independent curator and co-founder of Amman Design Week, Rana Beiruti, this collection is presented amongst the rich, pink sands and cliffs of Jordan's Wadi Rum desert and ruminates on the intersection between the traditional and contemporary in collectible design. As described by Beiruti, it visualises "a voyage into futuristic forms; a dream of the future that is rooted in the earth".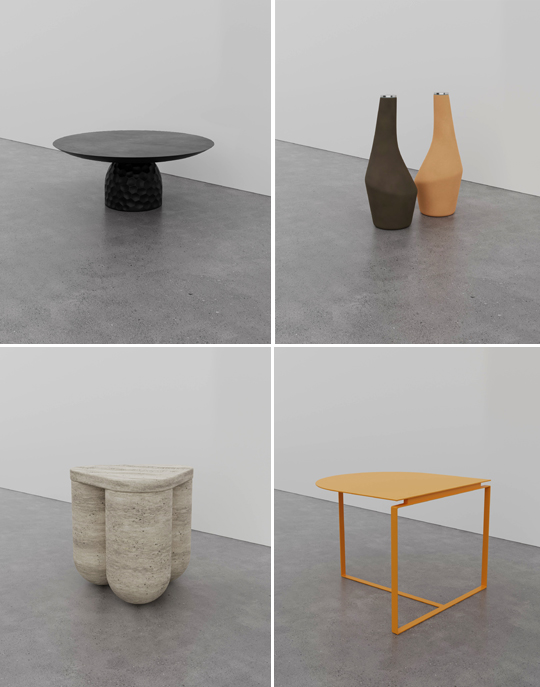 Hammer and Chisel Cake Stand by SNC Design Studio | Jarra by Twelve Degrees | CAPS03 Side Table by suli | Gem by Opus Collective
"Jordan's natural landscape is one of a kind, and its haunting beauty and mystique have inspired generations of local artisans and designers. It is wonderful to see the many facets of Jordanian creativity reflected to the world through this collection, which showcases Jordanian talent at its best." – Her Majesty Queen Rania Al Abdullah of Jordan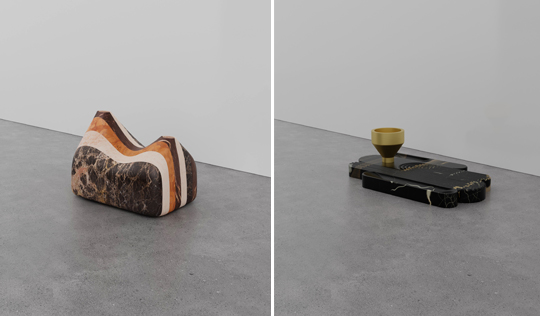 Petra by kutleh | Turret Candle Holder by in doi
"While the collection draws inspiration from the traditional techniques that define design in Jordan, it also shows a more contemporary side of Jordanian aesthetics that are inspired by our landscape and surroundings, where the designers have produced new forms that are fluid and curvilinear. There's a strong sentiment of craftsmanship – items that are hand felted, hammered, or chiseled – but the innovation is visible in the final form." "Departures" in the Wadi Rum Desert  – Rana Beiruti, curator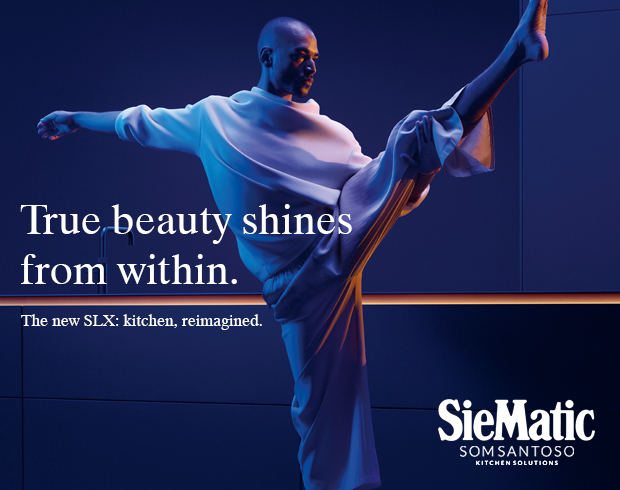 Presented by Som Santoso
In wood, stone, ceramic, metal, and wool, traditional craft knowledge are brought to the foreground, highlighting the continued ability and imagination of contemporary designers to manipulate earthly materials to create pieces that resonate with the Jordanian design scene today.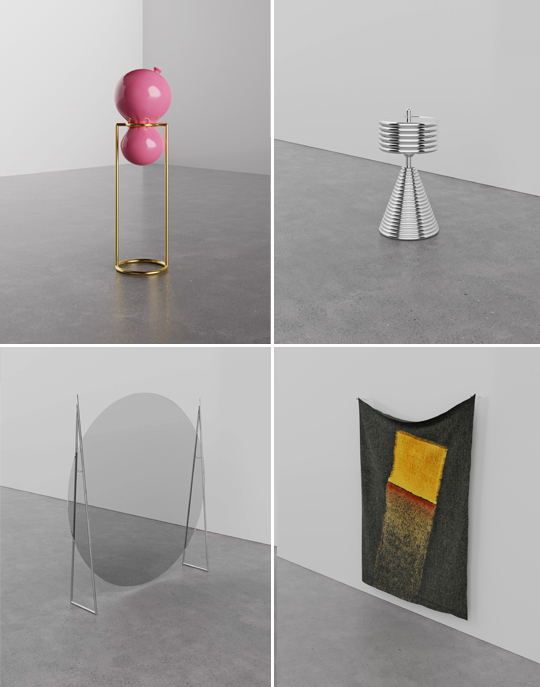 Balloon Piggy Bank by Ahmad Jarrar | Jupiter by Andre Mcheileh | Gong Mirror by Far Flung | Melt Yellow by Ishraq Zraikat 
Featuring work by Ahmad Jarrar, Andre Mcheileh, Far Flung, in doi, Ishraq Zraikat, kutleh, Opus Design Collective, SNC design studio, suli, subsidiary of MORPH X DESIGN STUDIO, and Twelve Degrees.