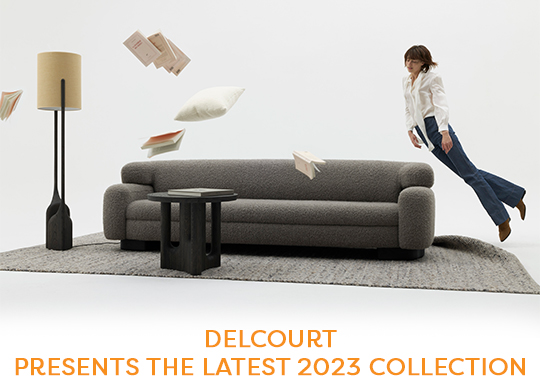 presented by
DELCOURT PRESENTS THE LATEST 2023 COLLECTION
Published by Sugar & Cream, Monday 27 February 2023
Images courtesy of Delcourt
Class and Style Combined with Durability
Selama lebih dari 25 tahun, Delcourt Collection jenama asal Prancis tidak pernah diturunkan dari persyaratan dan fundamentalnya. Namun garis desain seakan membebaskan dirinya sendiri: awalnya halus, ia memperoleh ekspresi, online lebih eklektisisme, menarik inspirasi dari elemen arsitektur, karya seni, bahan, atau detail perakitan. Namun, tidak pernah melupakan fakta bahwa sebuah perabot pertama-tama berdiri sebagai elemen pemuliaan interior, ekspresi kenyamanan, dan pembuktian suatu periode.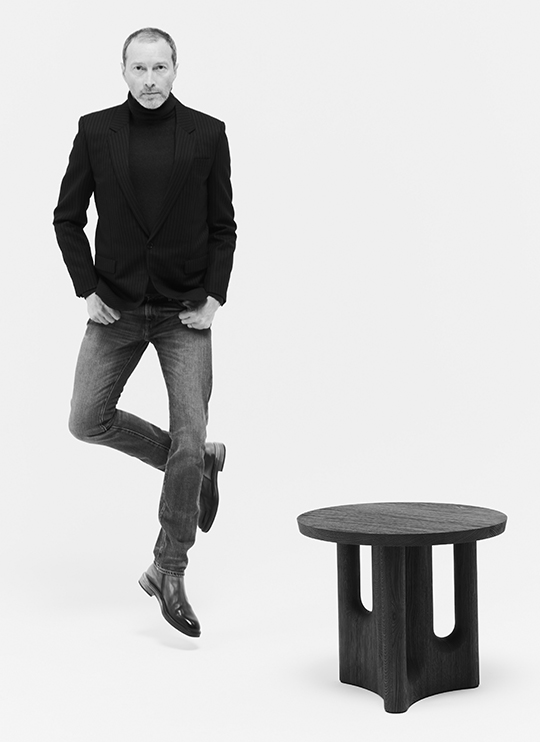 Christophe Delcourt
Dan proposal baru yang dirancang Christophe Delcourt untuk awal 2023 juga berdasar pada prinsip-prinsip tersebut. NIN dan ZAE, dipresentasikan di Paris pada bulan Januari lalu dan mengantisipasi koleksi yang lebih luas yang akan dipamerkan di Milan selama Design Week April 2023, dengan tema  At the Edge of the Woods.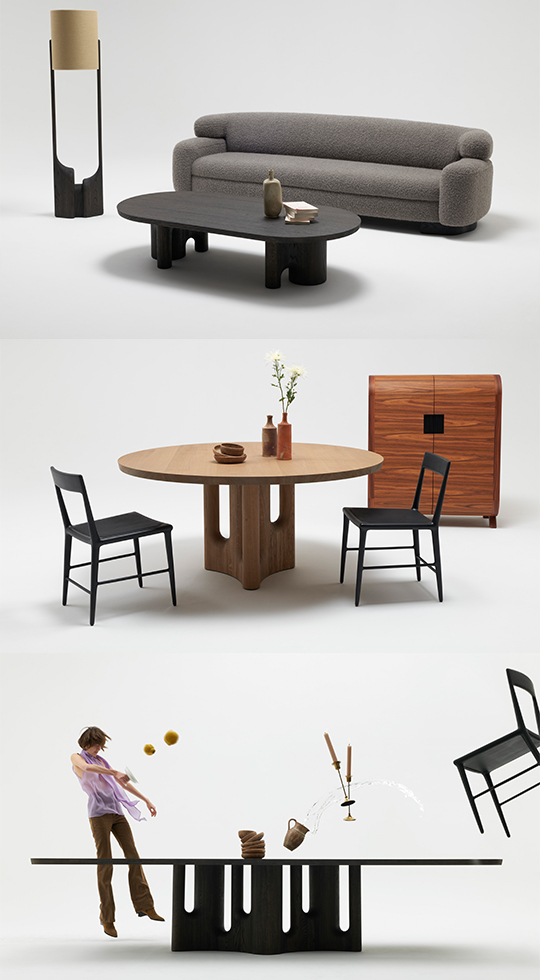 NIN merupakan meja – elemen pertama dan penting dari 'arsitektur interior' menurut Christophe Delcourt – yang mengekspresikan keterikatan jenama pada material, kayu, dan keterampilan, pembuatan kabinet. NIN hadir dalam bentuk meja persegi panjang dan bundar, konsol, guéridon, dan meja rendah, serta tersedia dalam berbagai warna dan corak kayu ek yang disikat yang dibawa oleh Delcourt Collection.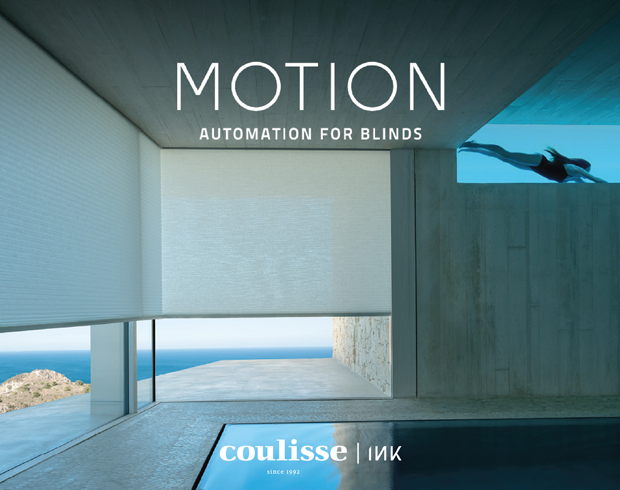 Presented by Coulisse | INK

ZAE Sofa menjadi interpretasi dari kehangatan dan kelembutan melalui garis lengkung dan bantalan yang empuk. Berukuran proporsional, sofa ini memiliki ciri khas gaya Delcourt Collection yang dilapisi dengan salah satu kain Delcourt Textiles Collection yang baru, terbuat dari bahan alami.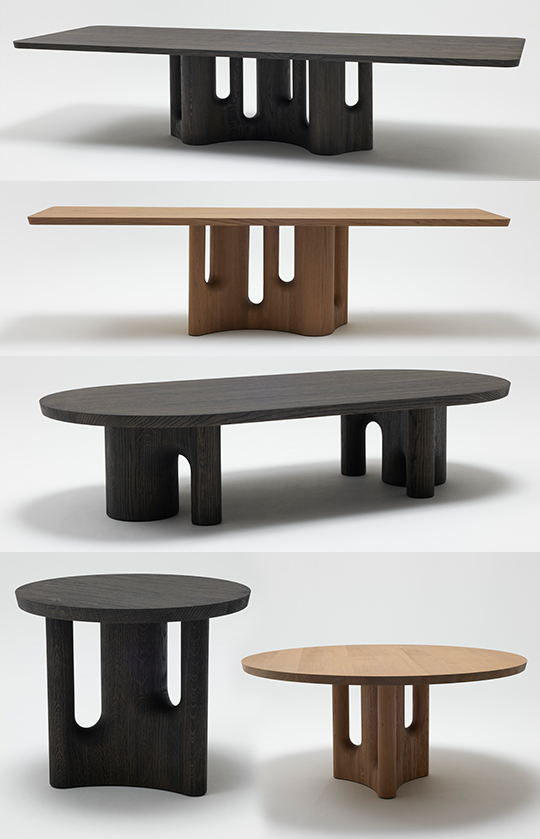 NIN
Dalam dua tahun terakhir Christophe Delcourt dan timnya telah mengembangkan jenama baru,  didedikasikan hanya untuk dunia tekstil, yang menawarkan kepada industri maison d'edition dan desain lainnya berbagai kain pelapis berkualitas dan menjadi favorit, sesuai dengan persyaratan gaya dan kualitas sang desainer.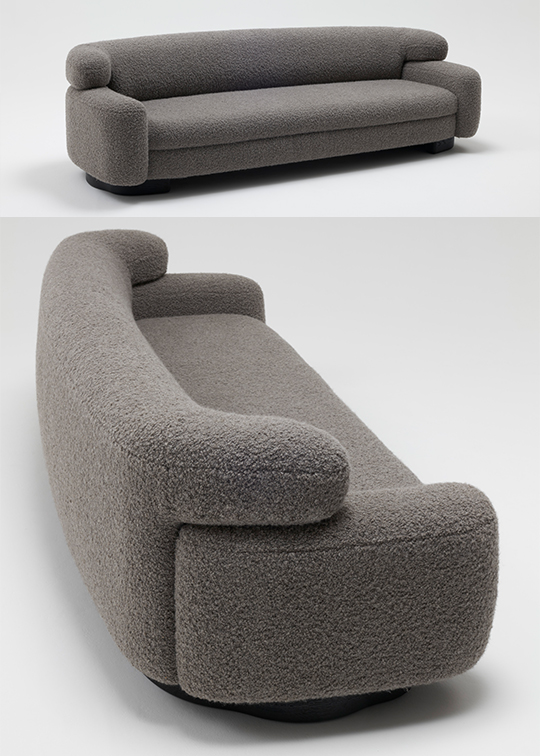 ZAE Sofa
Rangkaian throw yang khusus dengan kain reversibel diproduksi untuk presentasi koleksi baru Delcourt Textiles Collection pada Januari 2023 lalu. Koleksi ini dirancang sebagai dekorasi  untuk diletakkan di sofa dan kursi, karena kinerjanya yang luar biasa memungkinkannya digunakan secara luas dengan sedikit kerusakan.