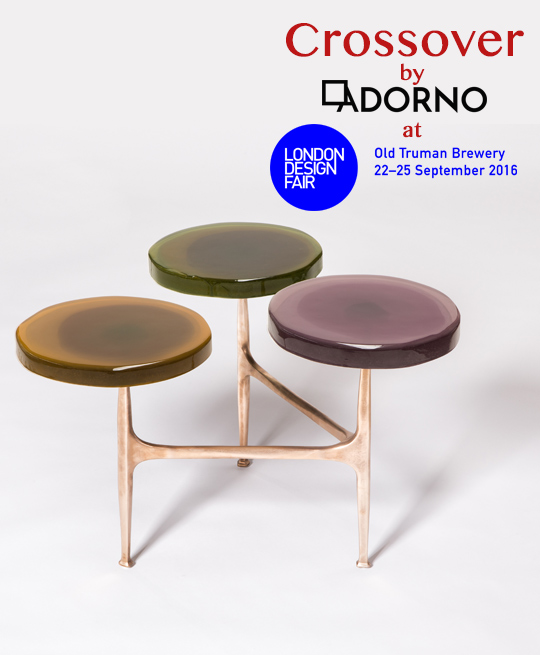 presented by

Crossover by Adorno at London Design Fair 2019
Published by Sugar & Cream, Friday 04 October 2019
Text by Auliya Putri, Images Courtesy of Adorno
Showcase of Curated Design Products from Local Designers
Partisipasi Adorno di ajang London Design Fair pada 19 – 22 September lalu menyajikan kurasi desain yang layak mendapat pujian. Bertajuk Crossover, Adorno memperlihatkan kurasi koleksi yang menyairkan desain dan budaya kerajinan tangan lokal dari beberapa desainer dunia. Adorno merupakan sebuah wadah antara desainer dan kurator yang menawarkan digital gallery for contemporary collectible design.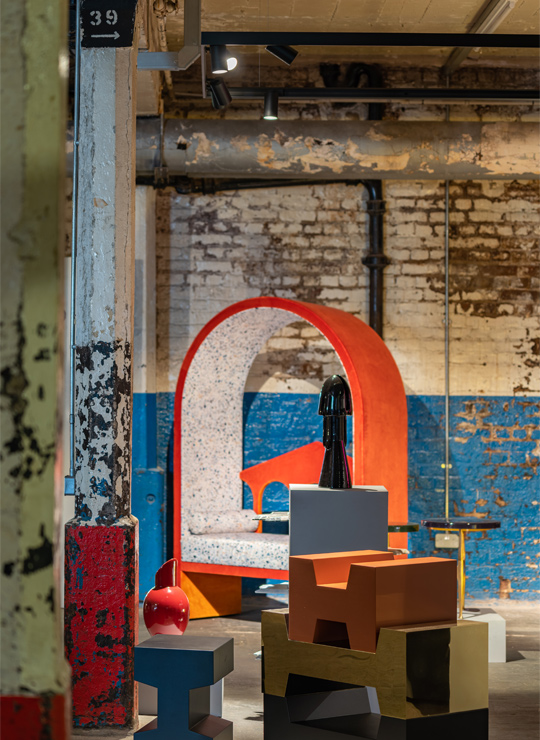 Berangkat atas keinginan untuk membangun kolaborasi internasional, Crossover menyoroti keunikan yang ada dari berbagai negara dan lintas budaya. Masing-masing koleksi mencerminkan gaya masing-masing desainer yang tercampur dengan estetika adat dari tradisi negaranya. Menyajikan tren dan gaya yang benar-benar berbeda dari yang sudah ada.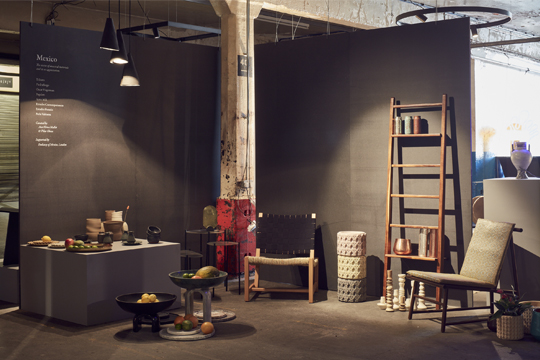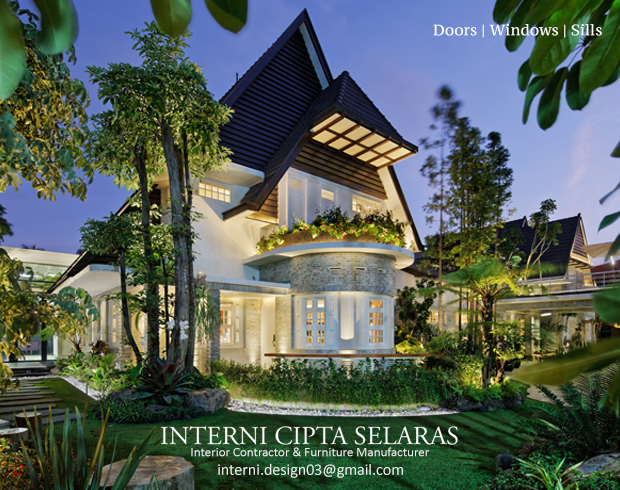 Presented by Interni Cipta Selaras
Berikut lima desainer dan koleksinya yang menjadi sorotan pada pameran Crossover oleh Adorno di London Design Fair 2019;
• Josefina Muñoz (Swiss) – Game of Stone
Karya perancang Argentina dan bermarkas di Swiss ini memiliki perspektif unsur kontemporer yang diwujudkan melalui ketelitian visual untuk menceritakan kisahnya tersendiri.


Josefina Muñoz – Game of Stone
• Veera Kulju (Finlandia) – Queen of Dessert
Koleksi unik ini digambarkan seperti popcorn beku yang mencuat keluar yang dibuat dengan material porselen vitro.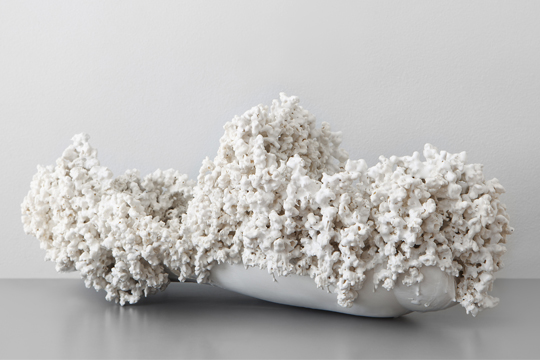 Veera Kulju – Queen of Dessert
• Studio Fléttá (Islandia) – Denim on Denim on Denim
Koleksi ini merupakan sebuah proyek gabungan antara Studio Fléttá dengan perancang busana Steinunn Eyja Halldórsdóttir dan Palang Merah Islandia dengan tujuan untuk menciptakan kain dari tekstil daur ulang.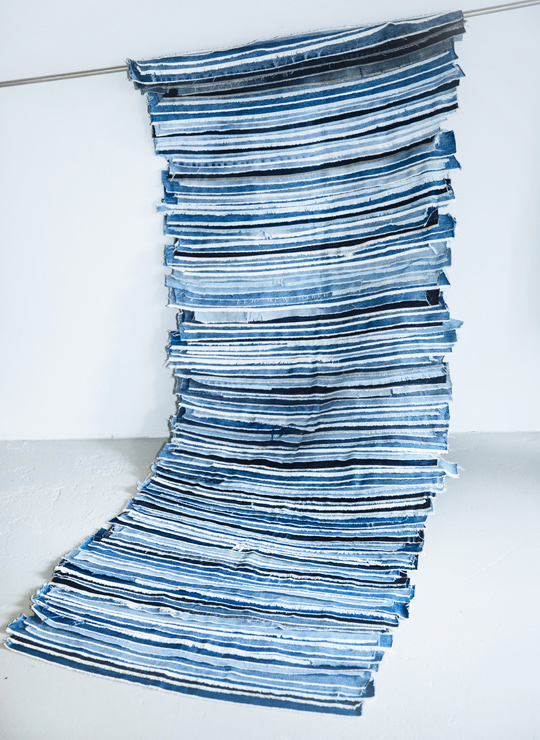 Studio Fléttá – Denim on Denim on Denim
• Vito Nesta (Italia) – Via Fucini 5
Terinspirasi dari jendela dan gerbang khas Milan yang digambar kembali oleh Vito Nesta dengan penuh warna.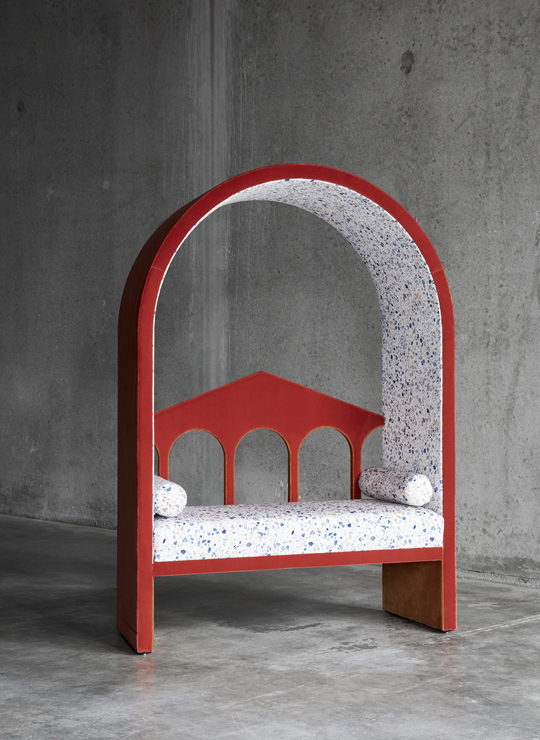 Vito Nesta – Via Fucini 5
• Draga & Aurel (Italia)- Transparency Matters "Agatha"
Menangkap kisah emosional yang dituangkan kembali melalui resin dan pewarnaan yang membutuhkan waktu satu tahun, koleksi ini menghasilkan suatu cerita yang dramatis namun tetap akrab dan menghibur.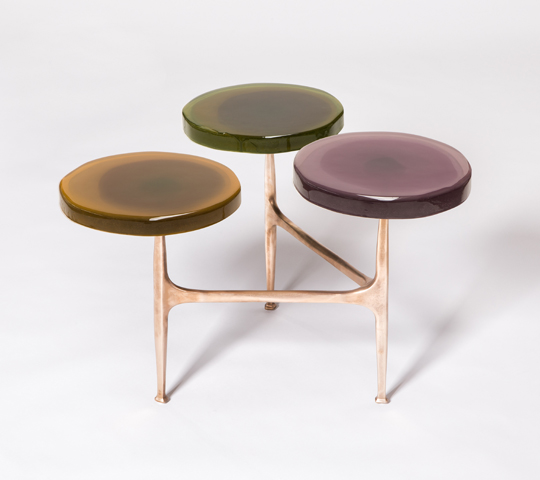 Draga & Aurel – Transparency Matters 'Agatha'