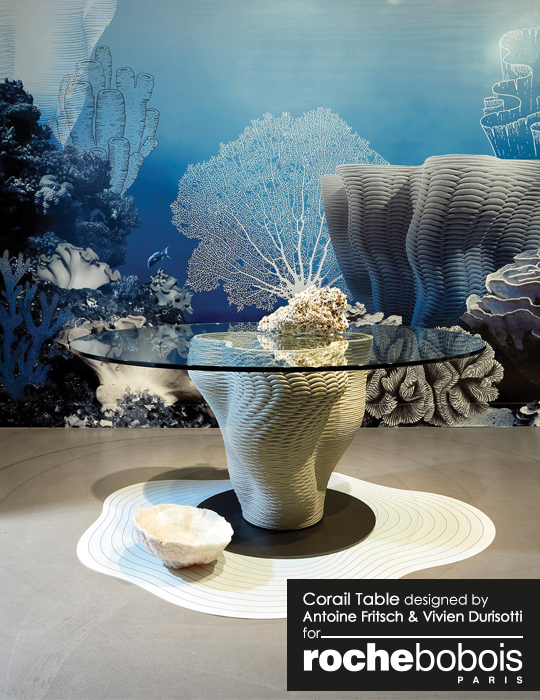 presented by

Corail Table designed by Antoine Fritsch & Vivien Durisotti for Roche Bobois
Published by Sugar & Cream, Friday 07 May 2021
Text by Dinda Bestari, Image courtesy of Roche Bobois
A Marvel of Technology
Roche Bobois  dengan pencapaiannya yang luar biasa menciptakan furnitur pertama di dunia melalui sebuah inovasi dalam perubahan 'hubungan baik antara konsumen –  desain, dan antara industri –  distribusi', melalui basis meja terbuat dari 3D-printed concrete dan sepenuhnya customisable.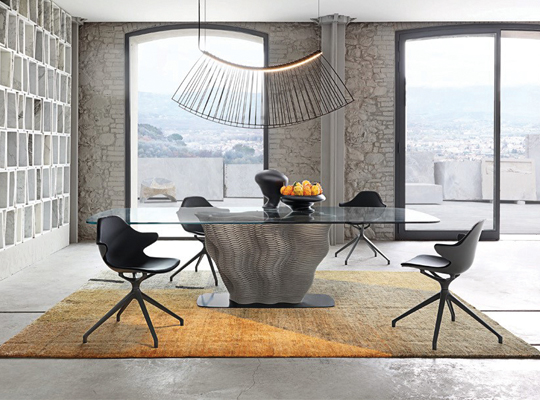 Corail Rectangular Dining Table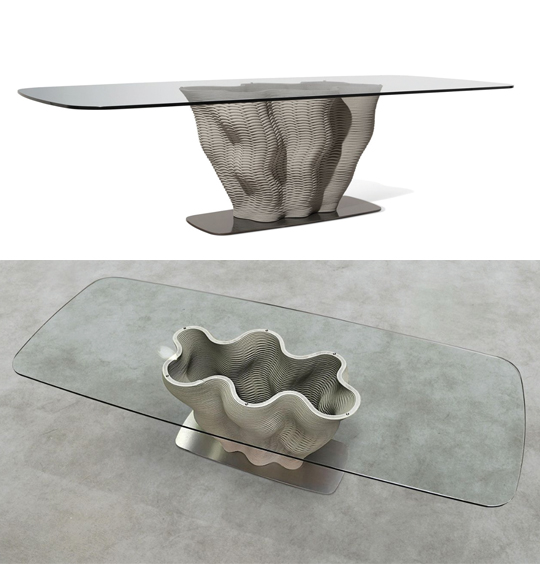 Corail Rectangular Dining Table
Dikembangkan oleh duo desainer Antoine Fritsch & Vivien Durisotti, Corail Table menampilkan desain organik dan kurva bergulir, dengan bentuknya menyerupai jamur polypore yang tumbuh di pohon, koloni karang di terumbu, ataupun cangkang barok raksasa. Corail merupakan objek luar biasa yang terinspirasi oleh keindahan akan ketidaksempurnaan alam, sehingga memberikan kebebasan untuk  berimajinasi bagi 'pemilik'nya.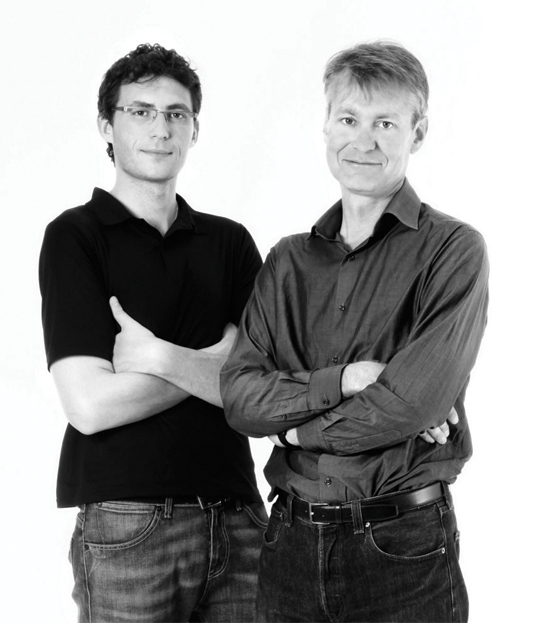 Antoine Fritsch and Vivien Durisotti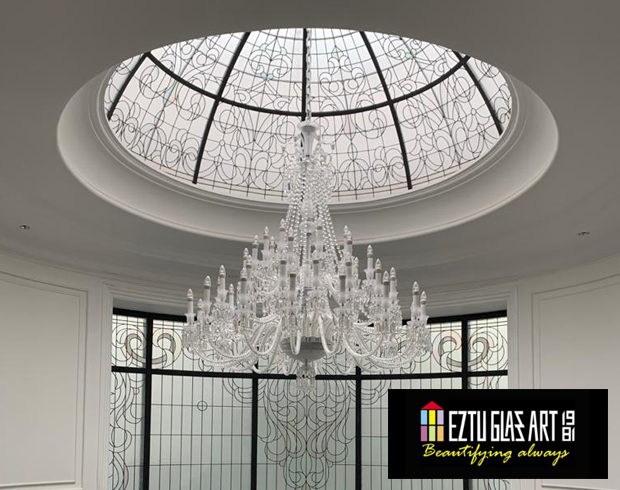 Presented by Eztu Glass
Inovasi besar lainnya yang dimungkinkan oleh teknologi pencetakan 3D adalah bentuk Corail yang dapat disesuaikan: baik di rumah melalui perangkat lunak 3D (tersedia di situs https://www.roche-bobois.com) atau di dalam gerai dengan bantuan penasihat, pelanggan dapat membuat kerajinan versinya sendiri untuk memilih bentuk, ukuran, atau bahkan kompleksitas struktur (regular to downright baroque). Di atas segalanya, 'para desainer' dapat menerapkan sebanyak mungkin keindahan efek tenun yang dibuat oleh gerakan printer sesuai keinginan.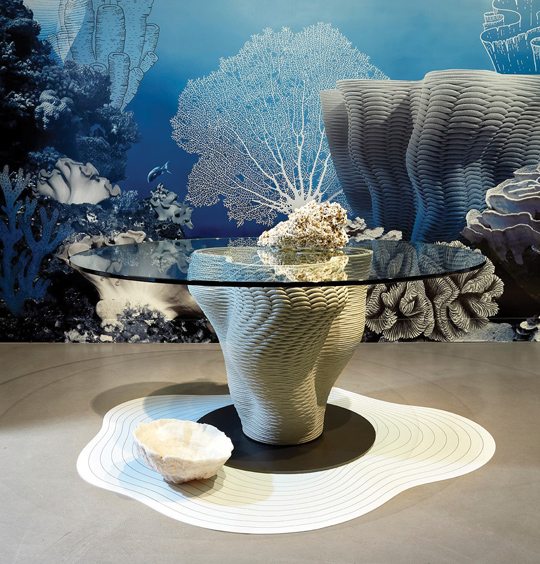 Corail Round DiningTable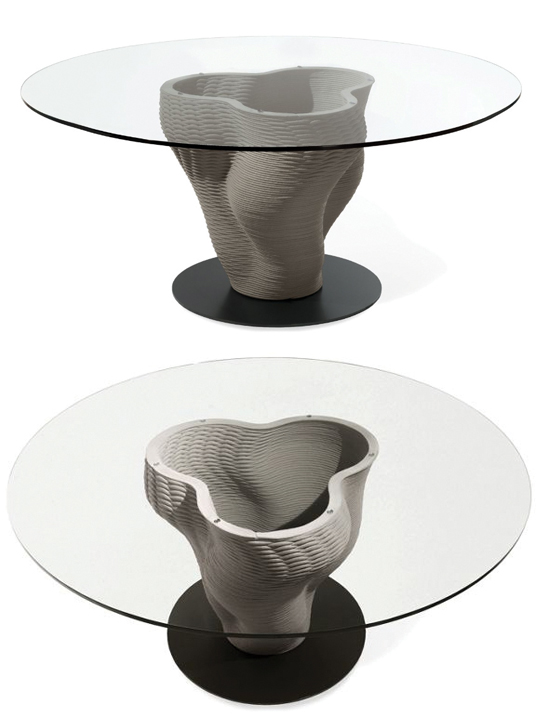 Corail Round DiningTable
Untuk melihat 'keajaiban' pembuatan Corail Table, Anda bisa melihatnya di sini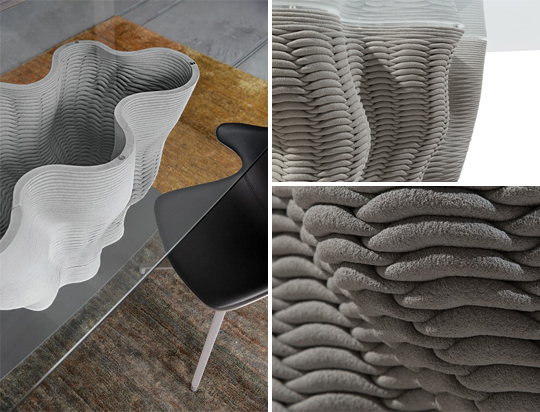 Corail Detail
Dengan Corail ini, Antoine Fritsch & Vivien Durisotti, telah menciptakan produk modular untuk Roche Bobois, berdasarkan penelitian yang berhasil menggabungkan inspirasi puitis dengan inovasi teknis.