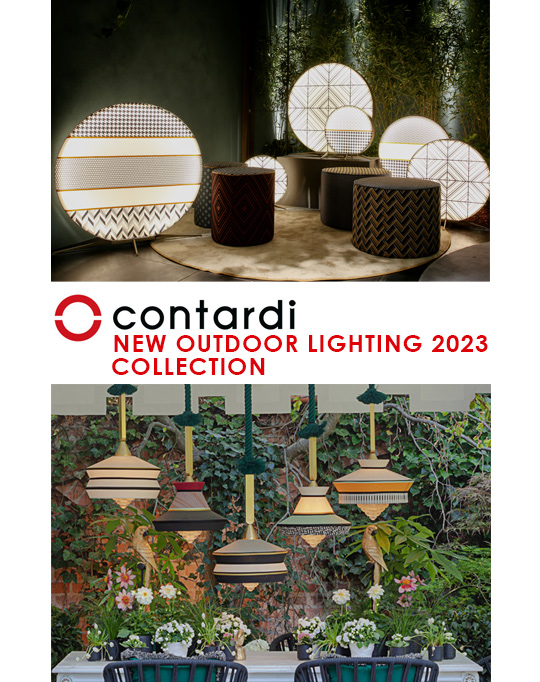 presented by

CONTARDI NEW OUTDOOR LIGHTING 2023 COLLECTION
Published by Sugar & Cream, Monday 03 April 2023
Images courtesy of Contardi Lighting
Babu (in collaboration with Massimiliano Raggi), Calypso by Servomuto, Cube by Massimiliano Raggi, Lagoon by Servomuto, Tenebra by Jan Van Lierde
Whimsical elegance, flexibility of use, durable materials – these are the qualities that distinguish Contardi Lighting's outdoor collections. The Italian brand is internationally recognised for delivering customised and large-scale lighting projects, which bear the signatures of some of the most prestigious architecture studios in the world.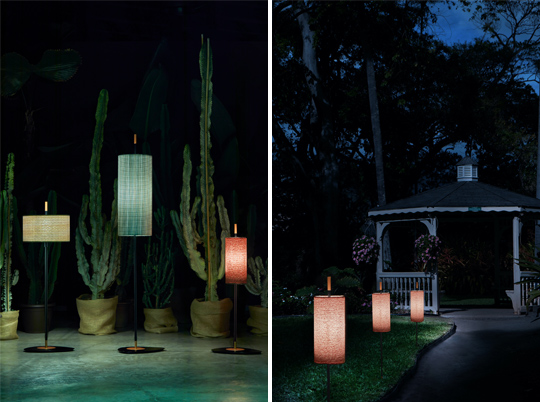 LAGOON
As with the indoor models, the Contardi outdoor lamps express the unmistakable archi-decorative character of the company from Cesano Maderno, the heart of the Made in Italy furniture design district. This cutting-edge vision has been able to incorporate the company's consolidated lighting know-how into every product, thanks to the "genius of light", the founder Michele Carcano. The distinctive aesthetic codes have resulted from continuous research and collaboration with internationally renowned designers.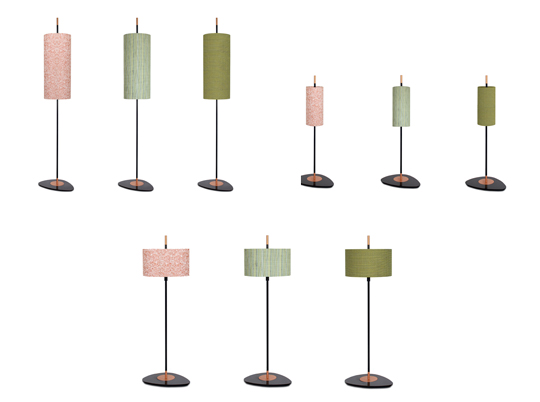 Lagoon
Contardi's outdoor collections feature a variety of shapes and colours, and a multiplicity of styles and inspirations – ranging from tropical allusions to minimal reinterpretations of archetypal models.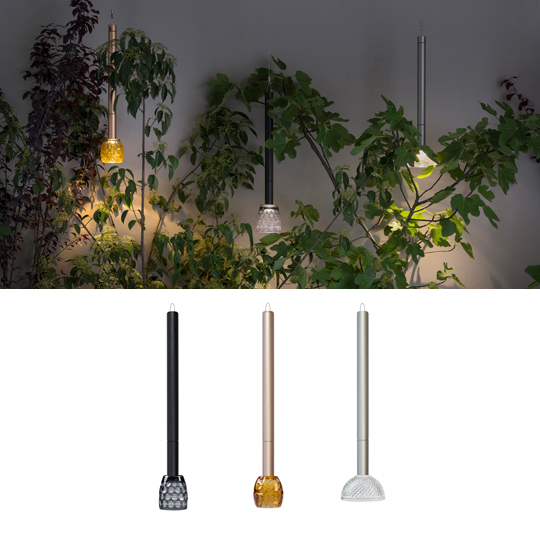 TENEBRA BATERAI
The open-air versions are made possible by the use of high-quality materials, carefully selected to adapt to outdoor environments and resist atmospheric agents. These lights meet the highest standards required by the market, such as IP65 certification, the product waterproofing index, anti-corrosion treatment of metals for electroplating, and water-repellent fabrics.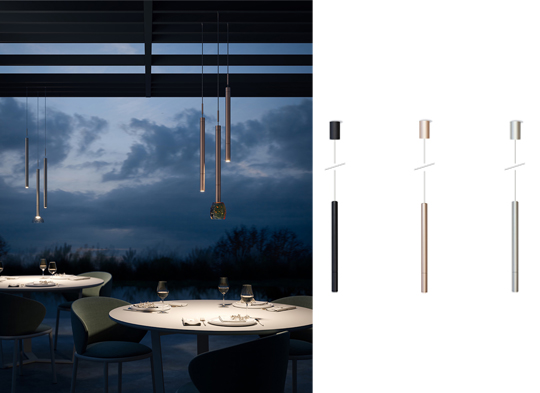 TENEBRA SO
In addition, we have introduced the implementation of a line of battery-powered lamps, to create smart solutions with a strongly innovative element, which guarantees greater flexibility of use than wired power.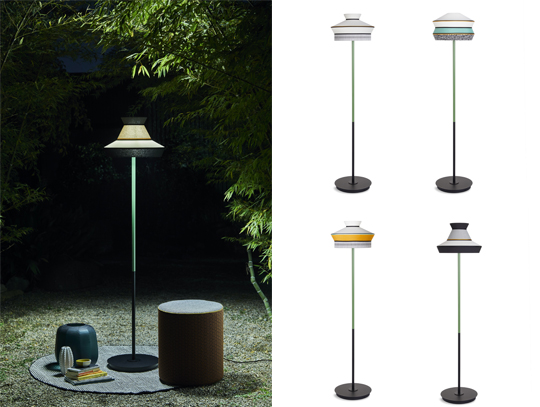 CALYPSO
The result is charming outdoor lighting, discreet in its dimensions, pragmatic and reliable. Each lamp becomes a vehicle of unique illumination – both functional and formal – that can bring dreamlike atmospheres to gardens, verandas, terraces, and ships.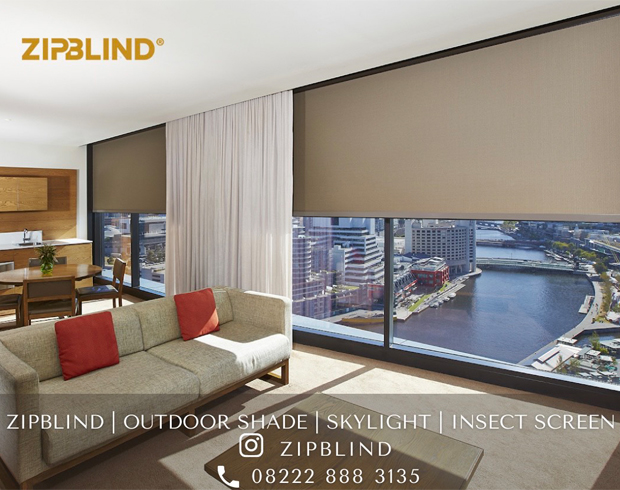 Presented by Zipblind
Lagoon, designed by Servomuto, can be used in unconventional ways, to stand out from the external environment. The collection is inspired by the Typha, a plant found on the banks of rivers and lakes, whose simple and essential shape exudes a natural grace and beauty. Available in three different heights, each lamp can be a single lighting element, or they can be combined into a harmonious ensemble, a bright forest.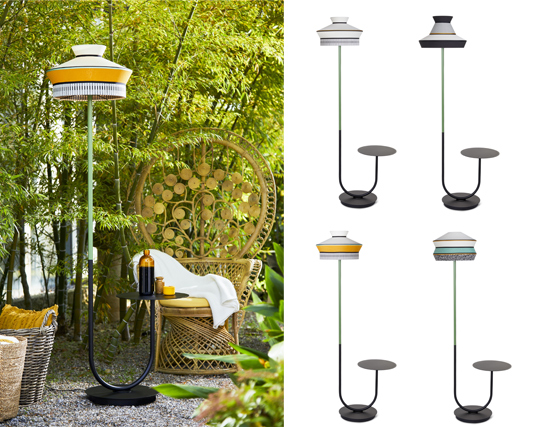 CALYPSO
As well as the basic small version, there is also a post-mounted option, directly planted in the ground – this recalls even more evocatively the link with the greenery, and integrates naturally with the external environment.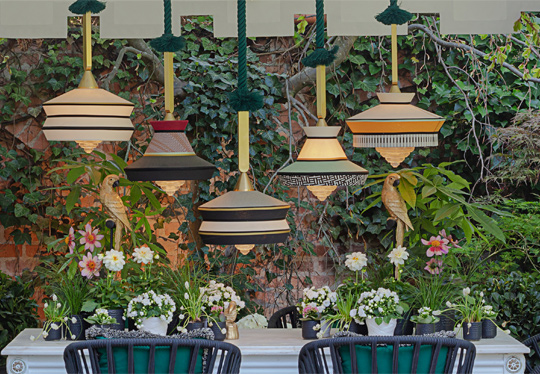 CALYPSO
Tenebra ("Darkness") is a pendant lamp that combines the minimal design and formal cleanliness of Jan Van Lierde with Contardi Lighting's technological and functional avant-garde style. In addition to the wired model, the product is also available in an innovative IP65 version powered by a battery, with up to nine hours of battery life, rechargeable via USB port. Tenebra can be easily hung from cables, branches, pergolas, outdoor curtains and coverings. The appeal of the lamp is amplified by a set of elegant diffusers in synthetic crystal, which emanate a soft and mottled light, making a three-dimensional effect magically tangible.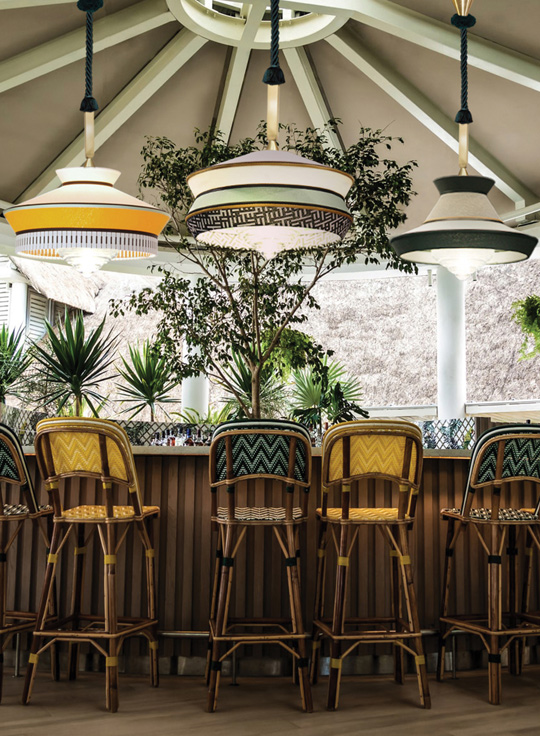 CALYPSO
Calypso, already a Contardi best seller in its indoor version, transports us to a world of bright colours and shapes inspired by art deco motifs. The refined design of Servomuto and the product's tailoring, with the eyecatching material detail of the rope in nautical style, are safeguarded by the use of waterproof and fireproof fabrics, able to withstand any atmospheric agents and extreme temperatures. The lampshades are embellished with geometric black-and-white patterns, combined with vivid tones typical of South American culture. The Calypso range has expanded with the XL size suspension light, and with the double floor, single floor and table versions, it gives great adaptability to any type of open-air environment.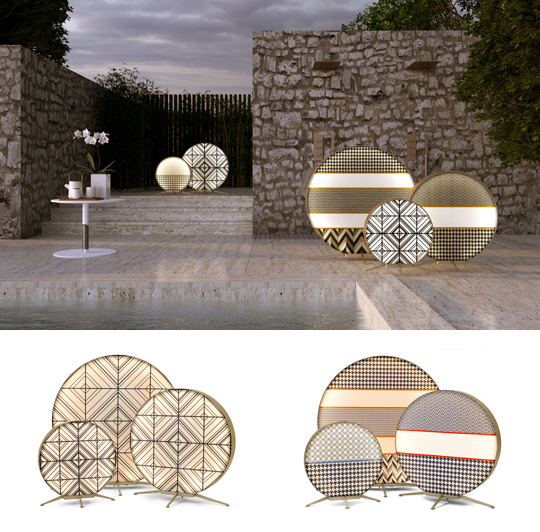 BABU
Babu was born from Contardi's collaboration with Massimiliano Raggi – designed to surprise, it creates a bright and unexpected glow in space. This collection has a strong personality, thanks to the spectacular presence of the large lampshade, made with the technology of three-dimensional digital printing on outdoor fabrics. A light that conveys depth and plays optical games with hypnotic charm, it is offered in two texture variants: Textile, with velvet trimmings, and Tribal, characterised by overlapping geometric shapes. The technical fabrics and steel base (treated to resist corrosion) are storm-proof, making Babu the ideal product for business and pleasure craft.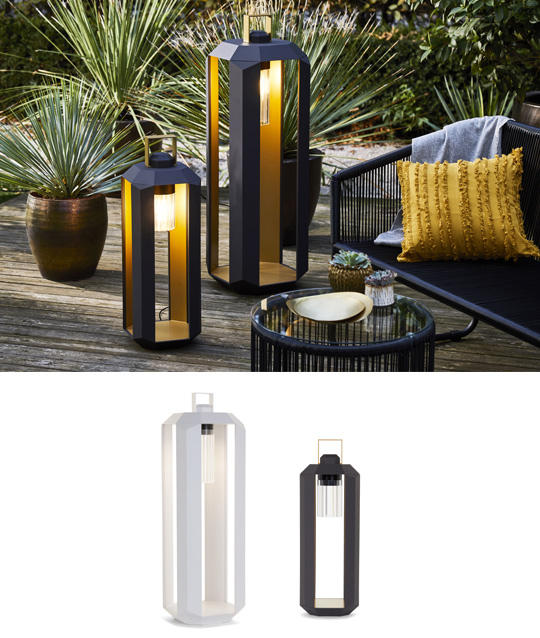 CUBE
Cube, designed by Massimiliano Raggi, is one of the lanterns that Contardi offers as a solution for illuminating outdoor spaces with ease, charm and class. It is a durable and versatile outdoor product that is available in two sizes including both the wired and battery-powered versions. It has an innovative ignition system that can be recharged without moving the product from its original position by simply removing the battery pack and reconnecting it to the power supply.
With the outdoor collections, Contardi confirms its reputation as the "couturier of light", and its independent ability to anticipate trends with the most innovative lighting solutions – supported by its collaborations with the masters of bold and attractive avant-garde design.*