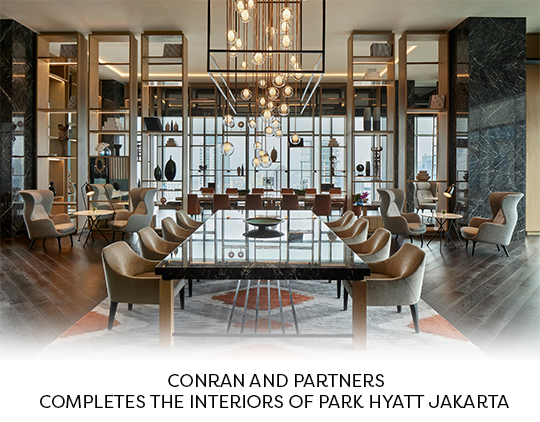 presented by

CONRAN AND PARTNERS COMPLETES THE INTERIORS OF PARK HYATT JAKARTA
Published by Sugar & Cream, Monday 15 May 2023
Images courtesy of Conran & Partners, Photography byHimawan Sutanto
A Global Luxury Hotel With Local Cultural Touches
Conran and Partners has completed the interiors of a new luxury destination in Jakarta, the Park Hyatt Jakarta, located in the heart of the Indonesian city.

"Park Hyatt as a brand focuses on contemporary luxury with a residential feel and importantly all hotels are conceived individually with no Park Hyatt the same. Our concept for Park Hyatt Jakarta focuses on bringing some of the beauty and variety of Indonesia to the city, highlighting nature, natural resources and crafts but elevating these to the level of a sophisticated hotel. Guests staying at Park Hyatt Jakarta may not venture further into Indonesia, even if they are this will be their starting point. We wanted to give the guest a first glimpse not only of the city, but also the country through our concept and give them a stylish base to explore," – Tina Norden, Principal at Conran and Partners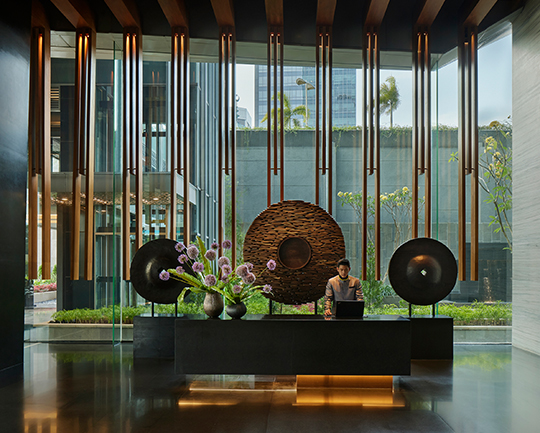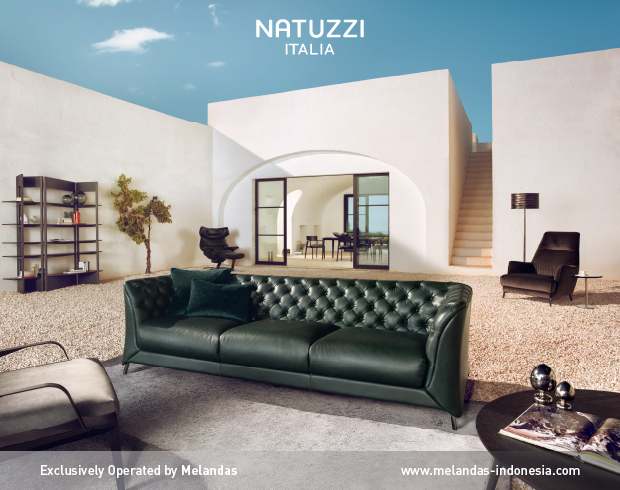 Presented by Melandas Indonesia
The hotel, occupying 19 floors of a new landmark 37-story Land Park Tower, features 222 guestrooms and suites, a wide selection of dining and bar options, as well as wellness facilities, including a full-service spa, an outdoor pool, sauna, hydrothermal facilities, fitness centre, and a three-story function and ballroom facility.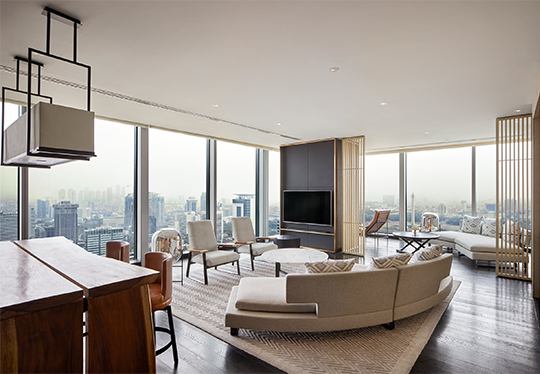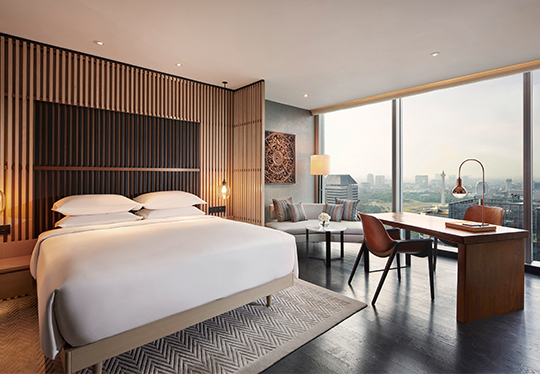 The hotel is crowned by a two-storey destination dining and bar venue with multiple terraces. Inspired by the Indonesian rainforests, the hotel's design features a rich and warm colour scheme that transitions from darker tones on the lower levels to lighter, brighter hues on the higher floors. The interiors showcase an array of natural materials sourced from local artisans and suppliers, such as lava stone, intricate wood carvings, tribal shields, copper, and other traditional crafts.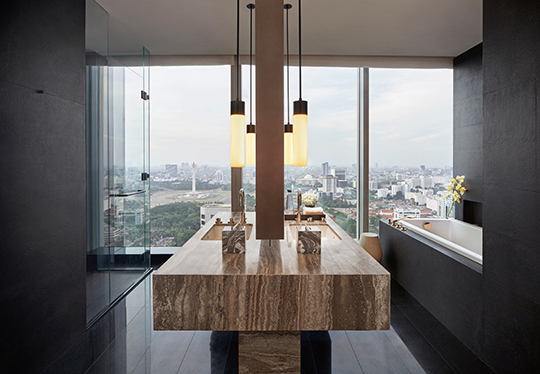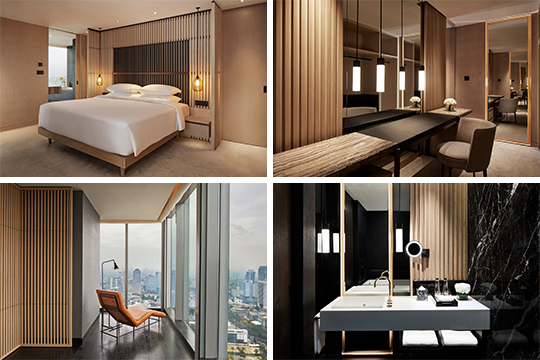 The hotel's sustainability approach incorporates quality natural materials and a timeless design, alongside a strong cultural element, with Conran and Partners working closely with local artisans, such as ceramists, to provide accessories, and art consultants sourcing native Ikat patterns and artwork, such as typical Indonesian wedding crowns and jewellery pieces, for the guest rooms.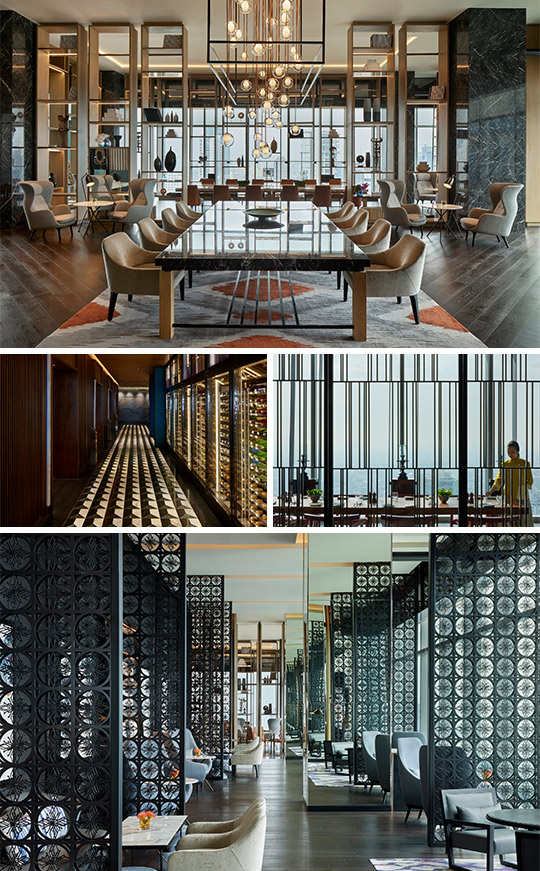 Each space within the hotel, including the extensive food and beverage offerings, has its own identity while remaining consistent with the overarching concept. Guests are welcomed by an open planted entrance featuring a carved stone artwork by renowned sculptor Richard North Lewis, leading to a lower lobby adorned with local shields and a 'rock glass' chandelier. The sky lobby, with its stunning city views, is a striking and impressive greeting for arriving guests. The communal residential space on this floor is divided into four distinct areas, each providing a unique experience. A grand helical marble staircase in a double height glass volume overlooking the city leads guests to the Dining Room, which has bright and airy interiors, an open kitchen allowing guest to enter and help themselves to food, as well as more intimate event spaces.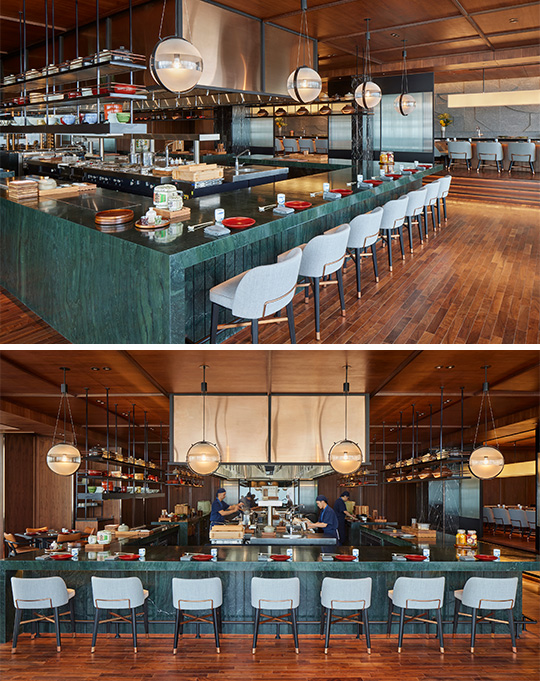 The uninterrupted views of the cityscape accompany guests throughout the hotel, from the guest rooms and suites, with unique layouts featuring double bathrooms or feature vanities, to the spa with indoor-outdoor pool.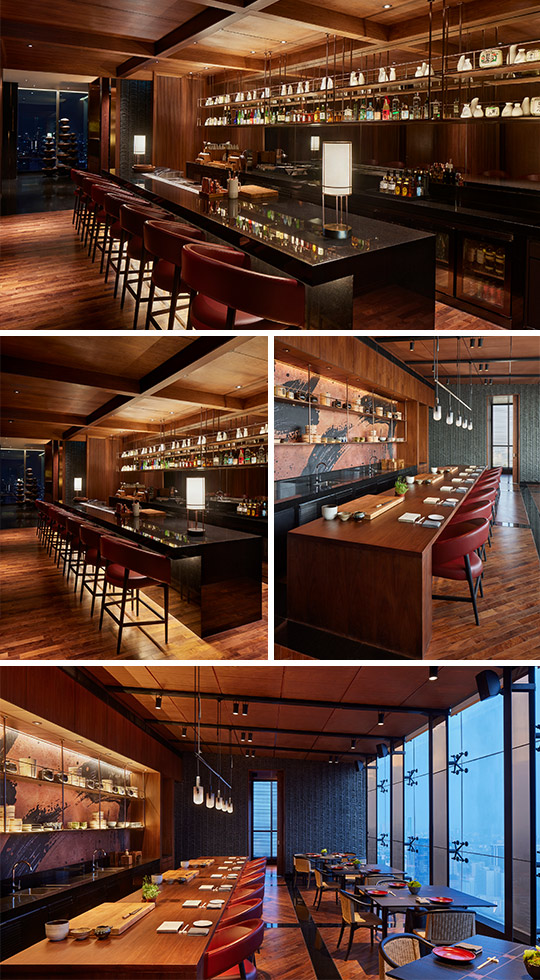 The top floors are home to the KITA bar and restaurant, a vibrant conservatory-style space with an adjoining terrace that offers a full range of authentic flavours of modern Japanese cuisine, and nine private rooms, including tatami rooms.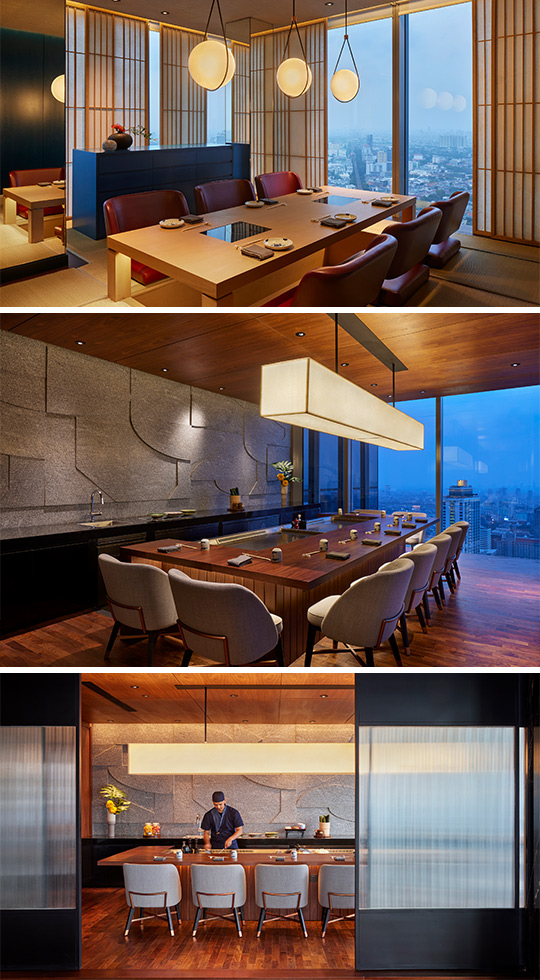 Conran and Partners drew inspiration from traditional Indonesian textile motifs and crafts with Lombok games, bespoke furniture, and locally sourced Ikat panels and artwork displayed across all 20 floors of the hotel. A significant portion of the FF&E was crafted by Indonesian-based furniture supplier, Saniharto, using native timbers and materials from the region.