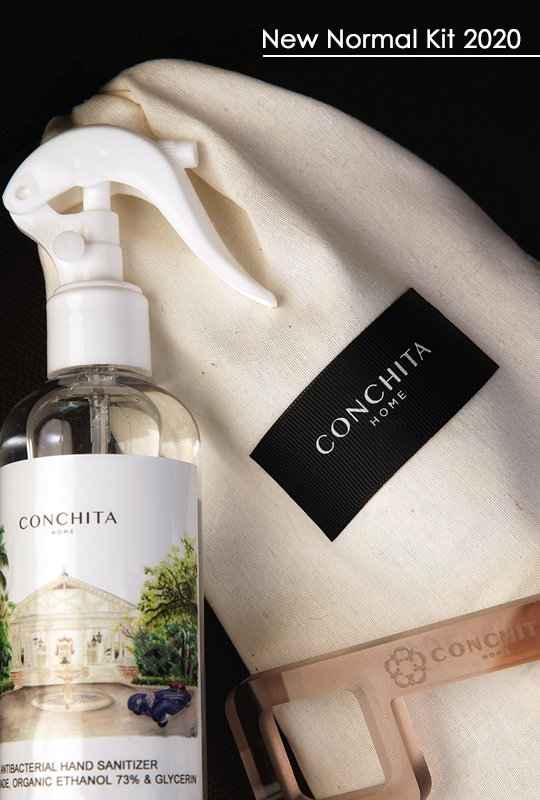 presented by

Conchita Home's Beautiful Gift Set: Organic Hand Sanitizer & Zero Contact Door Openers
Published by Sugar & Cream, Monday 20 July 2020
Text by S&C, images courtesy of Conchita Home
New Normal Kit 2020 by Conchita Home
What's hot and what must have in this season? Tidak dipungkiri lagi adalah hand sanitizer sebagai anti bakteri dan sebuah zero contact door opener untuk mencegah transmisi virus melalui sentuhan tangan.
Kabar gembira bagi pencinta label atau jenama Conchita Home. Kepedulian tinggi pada situasi pandemi ini, Conchita Home meluncurkan 2 produk sangat personal dan krusial yaitu : 250 ml Hand Sanitizer dan Zero Contact Door Openers yang mungil, ergonomis dan mudah dibawah kemana-mana. Kedua produk terbaru tersebut mengusung logo cantik Conchita Home. Hand Sanitizer diracik menggunakan alkohol organik (ramah lingkungan) bercampur gliserin untuk melembabkan tangan.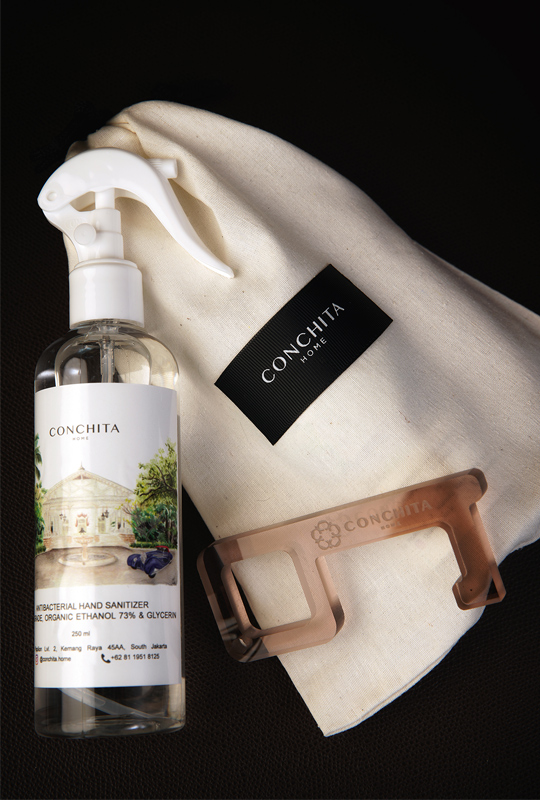 Conchita Home's beautiful gift set : Organic Hand Sanitizer & Zero Contact Door Openers
tersedia melalui online atau melalui butik Conchita Home di ThePavilion Level 2, Kemang Raya 45 AA, Jakarta.

Presented by Interni Cipta Selaras
Tidak lupa kedua produk personal yang fungsional ini dikemas cantik dalam sebuah pouch Conchita Home yang dirancang khusus. Sebagai sentuhan akhir, sebuah kotak cantik dengan komplimen kartu ucapan dan pita siap menjadi hadiah sangat spesial bagi kerabat dan orang-orang kesayangan Anda.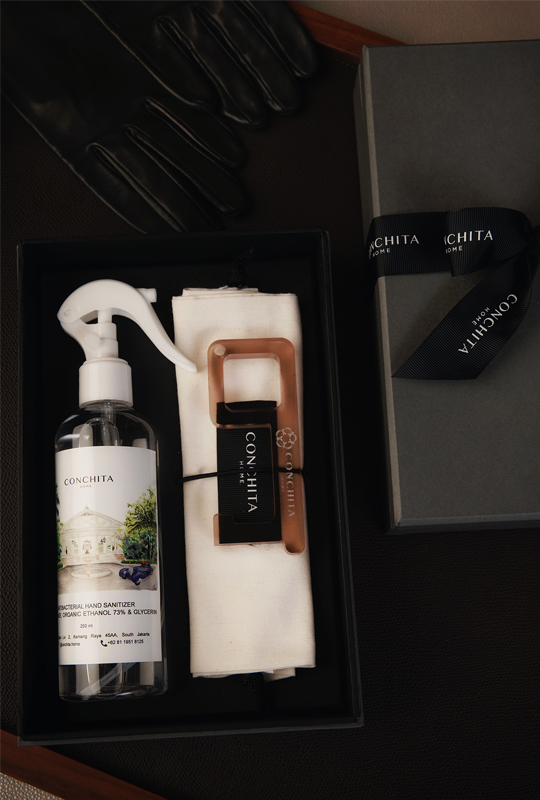 Stay safe and healthy! #conchitahome @conchitahome