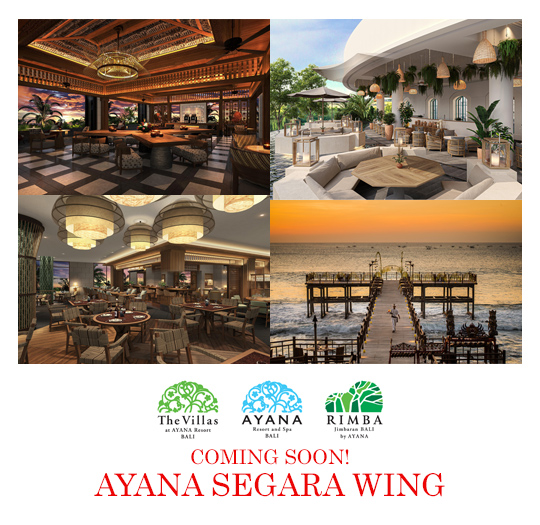 presented by

COMING SOON! AYANA SEGARA WING, BALI
Published by Sugar & Cream, Friday 29 July 2022
Images courtesy of AYANA Resort and Spa, BALI
Luxurious New Wing in 2022: Addition to the Resort Perpetuating Ayana's Magical Experience
Luxury resort destination, AYANA Resort and Spa, BALI, is thrilled to announce the AYANA Segara wing which is set to open late 2022. This world-class development comprises 205 rooms which will be added to the expansive property. Divided into three towers, A, B and C, the AYANA Segara wing will have its own concierge, stunning indoor-outdoor pool with full bar service, an all-day dining restaurant, Mediterranean restaurant, rooftop bar and private function space.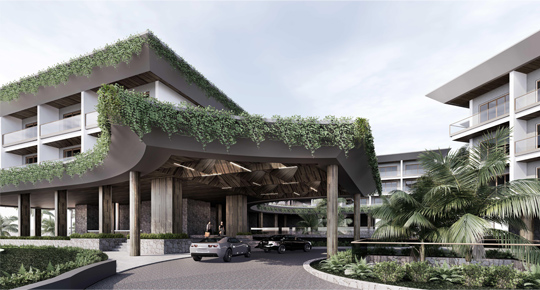 With a contemporary Balinese design-aesthetic in a contemporary setting, the AYANA Segara wing incorporates the Balinese philosophy of balance, scale and proportion in space and layout. The design team locally sourced materials including stone and natural wood with luxurious finishing touches to offer unrivaled comfort and style guests have come to expect from AYANA Resort and Spa, BALI.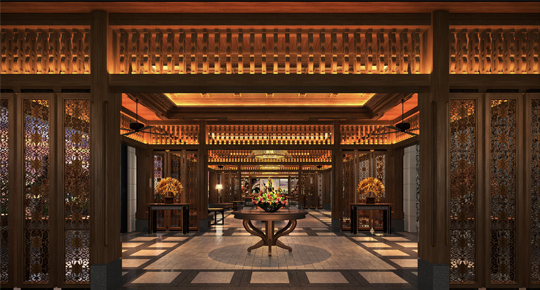 Settled in a cliff-top area where forest meets ocean, the AYANA Segara wing building offers a seamless indoor-outdoor living area. With stunning views of high ceilings, large open areas, and generous windows to capture the ever-changing light. The center-piece oversized pool offers guests a whole new experience of indoor-outdoor exercise.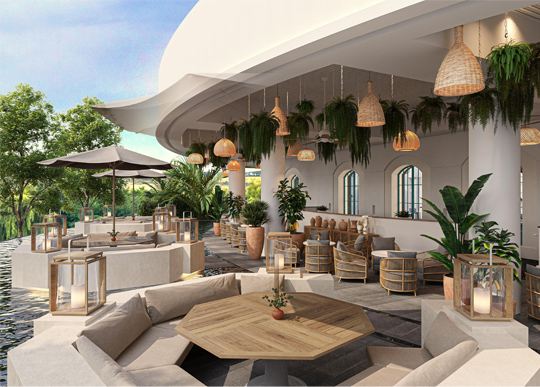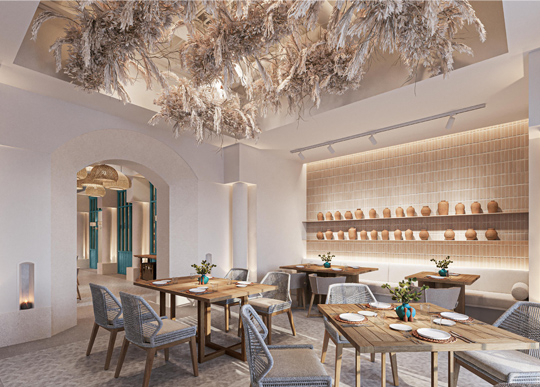 "The launch of AYANA Segara wing adds a more extensive experience for guests to luxuariate in when visiting us from around the world. Our resort is constantly evolving, envisioning more and more ways to enhance the experience of feeling tucked away in the magical world of AYANA," said Michi Sonoda, Executive Assistant Manager, Sales and Marketing, AYANA Resort and Spa, BALI. AYANA Resort and Spa, BALI is a world-class destination renowned for its stunning cliff-top views over the Indian Ocean, the AYANA Spa, multiple restaurants, the iconic Rock Bar and extensive recreational facilities. Guests have complete access to all this and more just steps away from their luxurious accommodations, and more importantly, memories to cherish for the rest of their lives.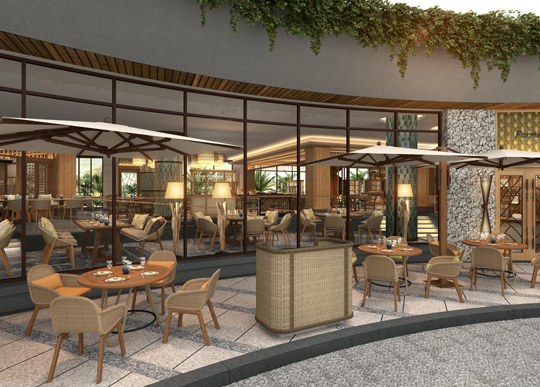 Elevating the restorative and remarkable stay and dining experience, AYANA Resort and Spa, BALI, also welcomed the new wellness package at AYANA Spa as well as reopened the KISIK Seafood Restaurant and introduced the KISIK Lounge earlier this year.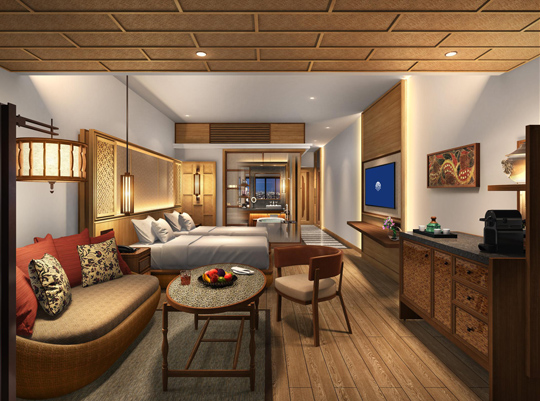 The New Wellness Packages at AYANA Spa
Guests can now indulge in three new wellness packages to nurture their body, mind and soul while staying at AYANA Resort and Spa, Bali. Immune Reset, De-Stress, and Fitness packages are now available, each focusing on different wellness goals and offer guests the ability to customize their itinerary and activity schedule with the help of a professional fitness trainer and health coach.
The 3, 5, and 7-night packages aim to restore, revitalize, and inspire the wellbeing of guests. Based on AYANA's five pillars of wellness, each program provides unique opportunities to connect with nature, nourish the body with healthy and authentic foods, and push your physical strength to new limits.
Unique and fun activities including Qi Gong, Muay Thai, sunrise and sunset nature walks, canang making as well as sound healing are some of the experiences available in the wellness packages.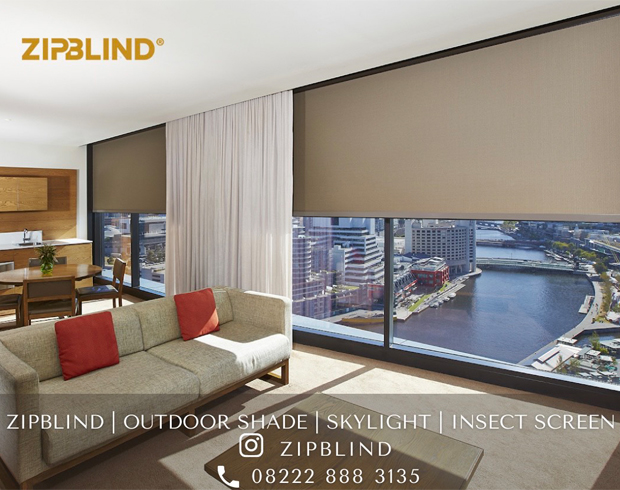 Presented by Zipblind
Anchored by the AYANA Spa and enriched by the on-site Aquatonic Pool and multiple sports facilities, AYANA offers a tranquil oasis for blissful pampering and indulgence while staying at the resort. Visiting specialists, healers, wellness practitioners, and certified fitness instructors enhance the resort's offerings and make use of the entire expansive estate. A specialized nutrient-dense menu has also been crafted to nourish and revitalize the body.
"AYANA Wellness celebrates organic harmony – the perfect balance between nature and creativity, relaxation and inspiration, indulgence and wellbeing," says Jory Montilla, Director of Wellness at AYANA. By choosing AYANA as their wellness destination guests are able to embrace holistic wellness rituals while experiencing the lush tropical jungle of Bali and the stunning views of the oceanfront property. All of this adds up to an unforgettable holiday experience.
The new Wellness Program highlights AYANA Spa's position as a destination unto itself, which has been recognized with a range of international awards from prestigious travel and industry organizations including Conde Nast Traveler.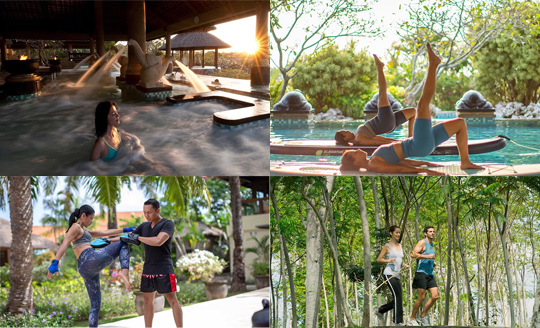 3 New Packages at AYANA Spa
1. Immune Reset, discover the power of gut health and nutrition through the Immune Reset Wellness Program. The Immune Reset Program helps guests achieve optimal physical and mental wellbeing by resetting eating behaviors and finding inner balance. With a combination of a cleansing diet, relaxation treatments, yoga and meditation sessions, this program is designed to boost the immune system, refuel the body, and calm the mind.
2. De-stress, release accumulated stress in the body and discover tools to manage life's ups and downs. Guests who choose the De-stress Wellness Program will discover practical tools and techniques for achieving sustained physical, mental, and emotional wellbeing. As part of the program, guests are encouraged to detach from their digital devices and practice being in the moment and connecting with nature.
3. Fitness, transform your body and mind for a better quality of life. The Fitness Wellness Program is designed for guests who want to reset their eating behavior and feel physically and mentally lighter. Achieve long-lasting success and undergo real body transformation through holistic, healthy eating and tailored fitness sessions. The program's goal is to kickstart a healthy lifestyle for guests who want to feel energized, stronger and fitter.
The Reopening of KISIK Seafood Restaurant and Introducing the new KISIK Lounge
AYANA Resort and Spa, BALI, reopened its KISIK Seafood Restaurant on 1st July 2022. Guests can enjoy a table right on the sand, complemented by glowing tiki torches, the AYANA's iridescent Ocean Beach Pool and the harmonious sound of the Indian Ocean. With the Balinese market-style display in a traditional seafood basket, guests are invited to select their own locally-sourced and imported fresh seafood delicacies, from an ice-cold display, or customize the order with the fresh lobster, prawns, calamari, and deep-sea fish, or even grilled as preferred.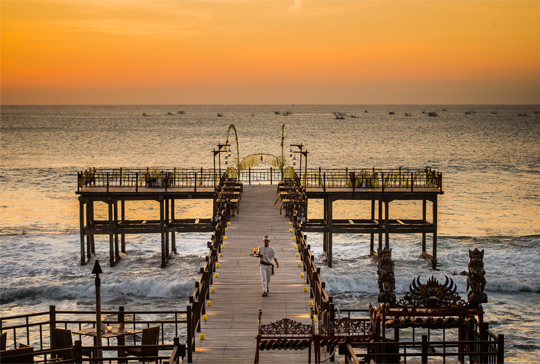 For special occasions, the dining destination offers the "dine on the pier" concept to indulge in the most romantic overwater dining experiences whilst enjoying the famed Jimbaran's sunset. KISIK Seafood Restaurant can accommodate up to 80 guests for larger-scale dining events such as weddings or family gatherings.
Coinciding with the reopening of KISIK Seafood Restaurant, AYANA Resort and Spa, BALI also introducing the KISIK Lounge. Built during the pandemic, KISIK Bar and Lounge offers an elegantly informal setting for up to 46 guests. Incorporating the natural cliff-side settings with contemporary and sleek furnishings, with white sofas perched along the wall. The rustic ambience of the lounge invigorates a relaxing space overlooking Jimbaran's pristine sunset coast.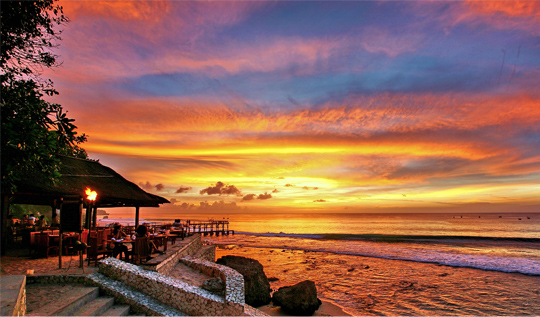 The drinks menu is a playful exploration of Bali's best ingredients coupled with both the best local and premium liquors. The selection includes contemporary tropical and botanical twists, iconic classics, and signatures of Balinese spirit (Arak, Berem and Sagi). To accompany the drinks, the bar and lounge also offer light Balinese-food presented with a modern twist and a wide variety of traditional flavors.
These exciting new developments at AYANA Resort and Spa, BALI allow guests to continue to enjoy the very best in luxury accommodation, wellness treatments and world-class dining experiences. (Text by AYANA Resort and Spa, BALI)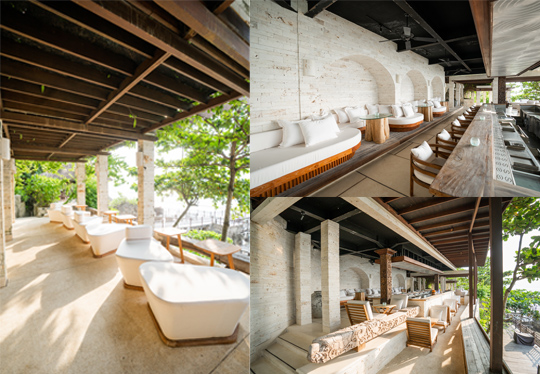 Images courtesy of AYANA Resort and Spa, BALI
Gedung Baru yang Mewah di Tahun 2022: Resor Untuk Pengalaman Khas AYANA yang Abadi
Destinasi resor mewah, AYANA Resort and Spa, BALI, mengumumkan AYANA Segara wing yang akan dibuka akhir 2022. Pengembangan kelas dunia ini terdiri dari 205 kamar tambahan bagi resor yang luas ini. Terbagi menjadi tiga gedung, A, B dan C, AYANA Segara wing akan memiliki pramutamu sendiri, kolam renang indoor-outdoor yang menakjubkan dengan layanan bar lengkap, restoran all-day dining, Mediterranean Restaurant, rooftop bar, dan ruang serbaguna.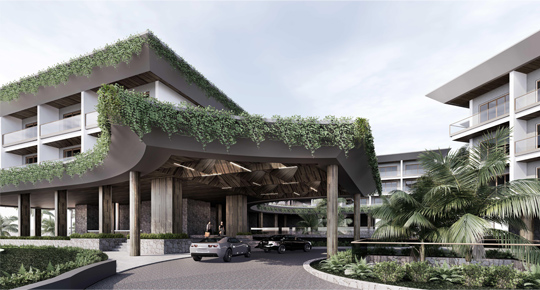 Dengan estetika desain Bali dalam suasana kontemporer, AYANA Segara wing menggabungkan filosofi Bali tentang keseimbangan, skala, dan proporsi dalam ruang dan tata letak. Tim desain menggunakan bahan-bahan bersumber dari lokal termasuk batu dan kayu alami dengan sentuhan akhir yang mewah untuk menawarkan kenyamanan dan gaya yang tak tertandingi yang diharapkan para tamu dari AYANA Resort and Spa, BALI.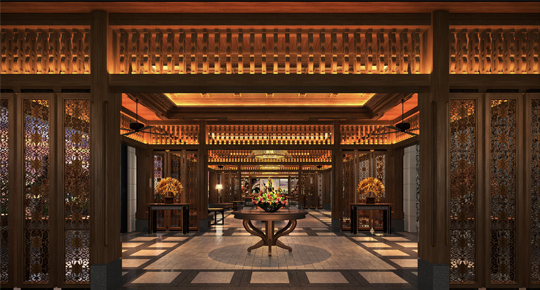 Terletak di area puncak tebing di mana hutan bertemu dengan lautan, gedung AYANA Segara menawarkan pengalaman indoor-outdoor yang mulus. Dengan langit-langit tinggi yang menakjubkan, area terbuka yang luas, dan jendela yang luas untuk menangkap cahaya yang selalu berubah. Kolam renang besar di bagian tengah menawarkan pengalaman baru berolahraga di dalam-luar ruangan bagi para tamu.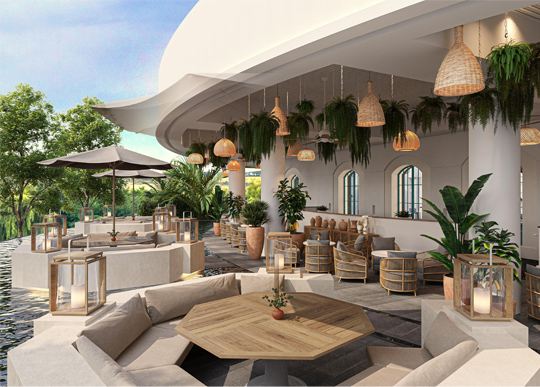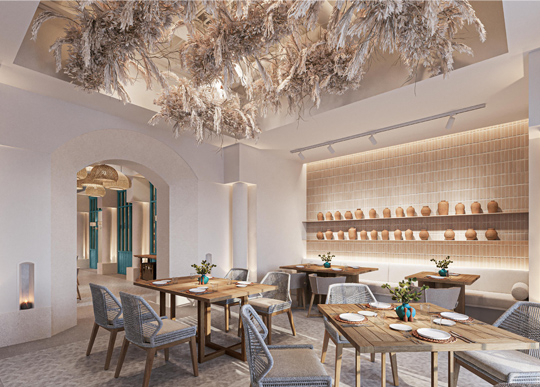 "Peluncuran AYANA Segara wing dari AYANA Resort and Spa, BALI, akan menambah pengalaman yang lebih luasuntuk dinikmati bagi para tamu dari seluruh dunia saat mengunjungi kami. Resor kami terus berkembang, membayangkan kembali berbagai cara untuk meningkatkan pengalaman di AYANA," kata Michi Sonoda, Asisten Manajer Eksekutif, Sales and Marketing, AYANA Resort and Spa, BALI. AYANA Resort and Spa, BALI adalah destinasi kelas dunia yang terkenal dengan pemandangan puncak tebing yang menakjubkan di atas Samudera Hindia, AYANA Spa, beberapa restoran, Rock Bar yang ikonik dan fasilitas rekreasi yang luas. Tamu memiliki akses lengkap ke semua fasilitas mewah yang terletak beberapa langkah dari akomodasi mewah ini, dan yang lebih penting membangun kenangan dari perjalanan mereka.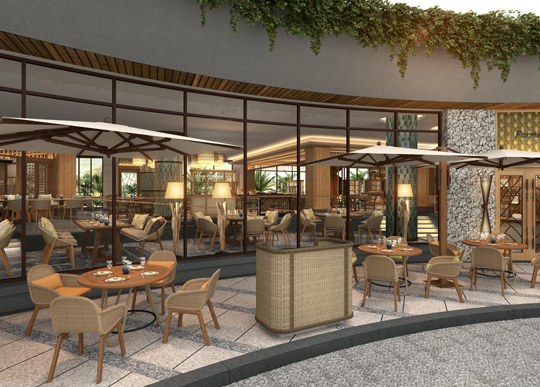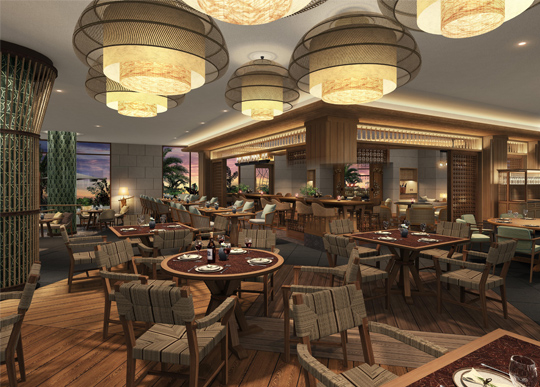 Mengangkat pengalaman menginap dan bersantap yang restoratif dan luar biasa, AYANA Resort and Spa, BALI, juga menyambut paket kesehatan baru di AYANA Spa serta membuka kembali KISIK Seafood Restaurant dan memperkenalkan KISIK Lounge awal tahun ini.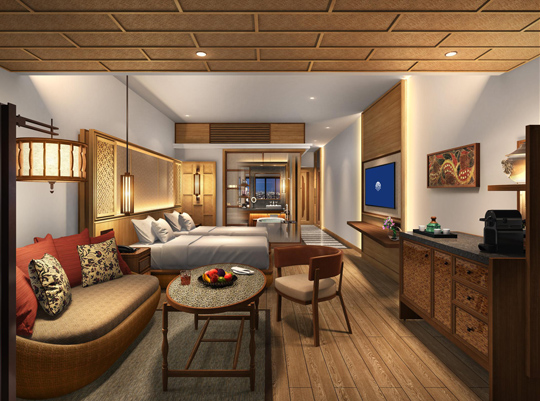 Program Kesehatan Baru di AYANA Spa
Para tamu kini dapat menikmati tiga paket kesehatan baru untuk memelihara tubuh, pikiran dan jiwa mereka selama menginap di AYANA Resort and Spa, Bali. Paket Immune Reset, De-Stress, dan Fitness sekarang tersedia, masing-masing berfokus pada tujuan kesehatan yang berbeda dan menawarkan para tamu kemampuan untuk menyesuaikan rencana perjalanan dan jadwal aktivitas mereka dengan bantuan pelatih kebugaran profesional dan pelatih kesehatan.
Paket 3, 5, dan 7 malam bertujuan untuk memulihkan, merevitalisasi, dan menginspirasi kesejahteraan para tamu. Berdasarkan lima pilar kesehatan AYANA, setiap program memberikan kesempatan unik untuk terhubung dengan alam, menyehatkan tubuh dengan makanan sehat dan otentik, dan mendorong kekuatan fisik Anda ke batas baru.
Kegiatan unik dan menyenangkan termasuk Qi Gong, Muay Thai, perjalanan saat matahari terbit dan terbenang, membuat canang serta sound healing adalah beberapa pengalaman yang tersedia dalam paket kesehatan.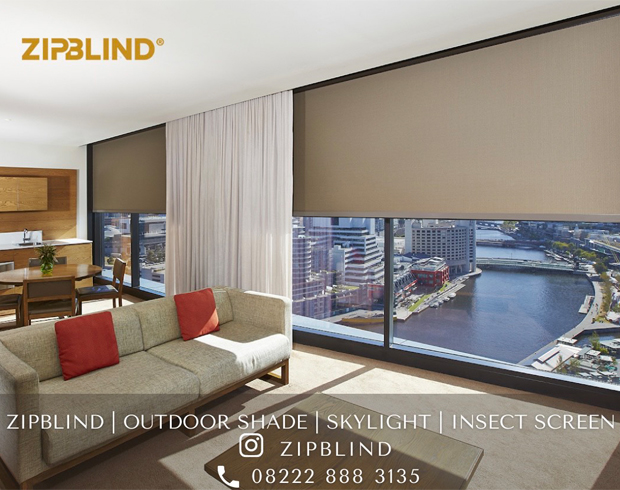 Presented by Zipblind
Dihubungkan dengan AYANA Spa dan diperkaya oleh fasilitas Aquatonic Pool dan berbagai fasilitas olahraga, AYANA menawarkan oasis yang tenang untuk memanjakan diri saat menginap di resor. Para spesialis yang ada di resor seperti healers, praktisi kesehatan, dan instruktur kebugaran bersertifikat meningkatkan penawaran resor dan memanfaatkan seluruh perkebunan yang luas. Menu padat nutrisi khusus juga telah dibuat untuk menyehatkan dan merevitalisasi tubuh.
"AYANA Wellness merayakan harmoni organik – keseimbangan sempurna antara alam dan kreativitas, relaksasi dan inspirasi, kesenangan dan kesejahteraan," kata Jory Montilla, Director of Wellness di AYANA. Dengan memilih AYANA sebagai tujuan kesehatan mereka, para tamu dapat menikmati ritual kesehatan holistik sambil menikmati hutan tropis Bali yang rimbun dan pemandangan yang menakjubkan dari tepi laut. Semua ini menambah pengalaman liburan yang tak terlupakan.
Program Kesehatan yang baru menyoroti posisi AYANA Spa sebagai tujuan tersendiri, yang telah diakui dengan berbagai penghargaan internasional dari organisasi perjalanan dan industri bergengsi termasuk Conde Nast Traveler.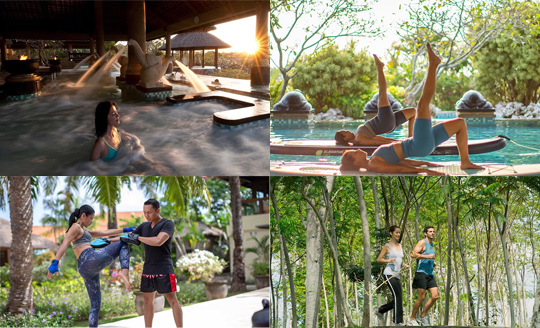 3 Paket Baru di AYANA Spa
1. Immune Reset, temukan kekuatan kesehatan pencernaan dan nutrisi melalui the Immune Reset Wellness Program. Program ini membantu para tamu mencapai kesejahteraan fisik dan mental yang optimal dengan mengatur ulang polamakan dan menemukan keseimbangan batin. Dengan kombinasi diet pembersihan, perawatan relaksasi, yoga dan sesi meditasi, program ini dirancang untuk meningkatkan sistem kekebalan tubuh, mengisi bahan bakar tubuh, dan menenangkan pikiran.
2. De-stress, para tamu yang memilih ini akan menemukan alat dan teknik praktis untuk mencapai kesejahteraan fisik, mental, dan emosional yang berkelanjutan. Sebagai bagian dari program, para tamu didorong untuk melepaskan diri dari perangkat digital mereka dan berlatih berada di saat ini dan terhubung dengan alam.
3. Fitness, ubah tubuh dan pikiran Anda untuk kualitas hidup yang lebih baik. Program ini dirancang untuk para tamu yang ingin mengatur ulang perilaku makan mereka dan merasa lebih ringan secara fisik dan mental. Raih kesuksesan jangka panjang dan jalani transformasi tubuh nyata melalui sesi makan yang holistik, sehat, dan sesi kebugaran yang disesuaikan. Tujuan program ini adalah untuk memulai gaya hidup sehat bagi para tamu yang ingin merasa berenergi, lebih kuat, dan lebih bugar.
Pembukaan Kembali KISIK Seafood Restaurant dan Memperkenalkan KISIK Lounge
AYANA Resort and Spa, BALI, membuka kembali KISIK Seafood Restaurant pada 1 Juli 2022. Para tamu dapat menikmati meja tepat di atas pasir, dilengkapi dengan obor tiki yang menyala, Ocean Beach Pool AYANA yang berwarna-warni, dan suara Samudra Hindia yang harmonis. Dengan tampilan bergaya pasar Bali dan seafood yang ditawarkan dalam keranjang tradisional, para tamu diundang untuk memilih sendiri hidangan laut segar yang bersumber dari lokal dan impor, dari tampilan dingin, lobster segar, udang, cumi, dan ikan laut dalam, untuk dimasak sesuai dengan keinginan.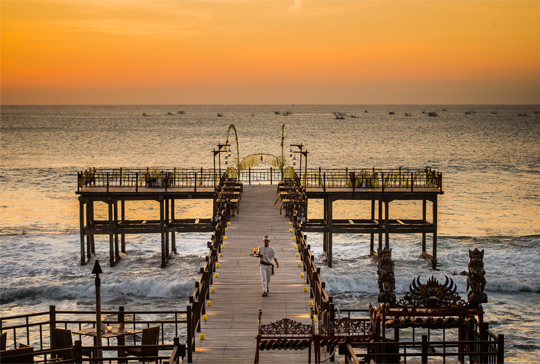 Untuk acara-acara khusus, tempat makan ini menawarkan konsep "dine on the pier" untuk menikmati pengalaman bersantap yang paling romantis sambil menikmati matahari terbenam Jimbaran yang terkenal. KISIK Seafood Restaurant dapat menampung hingga 80 tamu untuk acara makan skala besar seperti pernikahan atau pertemuan keluarga.
Bertepatan dengan pembukaan kembali KISIK Seafood Restaurant, AYANA Resort and Spa, BALI juga memperkenalkan KISIK Lounge. Dibangun selama masa pandemi, KISIK Bar and Lounge menawarkan suasana informal yang elegan untuk 46 tamu. Menggabungkan lanskap sisi tebing alami dengan perabotan kontemporer, seperti sofa putih yang bertengger di sepanjang dinding. Suasana di lounge menjadi ruang santai menyegarkan yang menghadap ke pantai untuk menikmati matahari terbenam khas Jimbaran.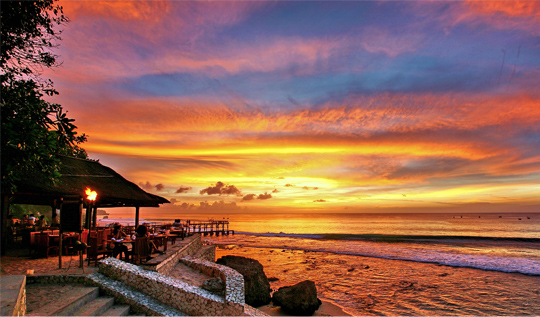 Menu minuman yang ditawarkan adalah eksplorasi menyenangkan dari bahan-bahan terbaik Bali dan minuman beralkohol lokal dan premium terbaik. Pilihannya meliputi sentuhan tropis dan botani kontemporer, klasik ikonik, dan ciri khas minuman alkohol Bali (Arak, Berem dan Sagi). Untuk menemani minuman, KISIK Lounge juga menawarkan makanan Bali ringan yang disajikan dengan sentuhan modern dan berbagai macam rasa tradisional.
Perkembangan baru yang menarik di AYANA Resort and Spa, BALI ini memungkinkan para tamu untuk terus menikmati akomodasi mewah terbaik, perawatan kesehatan, dan pengalaman bersantap kelas dunia. (Text by AYANA Resort and Spa, BALI)